How to Easily Save Money for Travel or Vacation
Are you thinking of surprising your family this coming summer with a trip to one of the beautiful countries like Europe, Dubai, or the United States? Vacation is drawing near and everybody is thinking of a way to enjoy it to the fullest but, are you fully prepared? Have you saved enough money for the trip yet?
Traveling to foreign countries is not what you can just wake up one day and start embarking on the journey but you need to plan ahead for everything you will need, use, and eat. Either you are finally relocating or just going on vacation, it must be imbibed with sweet experience and excitement.
If you want to thoroughly plan for these things, you will need 'Money', Isn't it? In fact, Money is the most valuable thing you will need to save on the trip.
Start Budgeting
If you have previously been spending about $100 per day, you can make a budget to start saving at least, $25 daily. That means you will save $750 in 30 days (a month).
This budgeting may involve:
a. Cooking with meal plan instead of restaurant
b. Enjoying time with family instead of spending some money in a club or bar house with your friends
c. Shop for cheap things for now
d. Give up gym membership for a while
e. Reduce expenses on spa, salon, or relaxation centers
f. Etc.
2. Do Odd Jobs:
Apart from your normal daily job, you can opt for other odd jobs in order to help you make more money and save for your next trip. These odd jobs shouldn't be the type that will disturb your normal job or stop you from going to the office.
These types of odd jobs are what you can do on weekends or after working hours. I categorized these odd jobs into two namely and explained below:
a. Offline Jobs: You can swallow your pride and start doing odd jobs offline such as lawn-mowing, posting flyers, or banners for your neighbor who needed the service. Some youths in Nigeria do wash cars for their owners and they will be paid in return and so on. With these petty offline jobs, you can earn more than $250 per month.
b. Online Jobs: This is what you can easily do anytime, anywhere you may be. There are a lot of jobs on the internet which you can do to start making money online without any limitation. You can start working as a freelancer on freelancing websites like Fiverr.
Different Ways to Make Money Online
3. Book for Flight Wisely:
Another great way of saving money for your next trip is to carefully look for a trusted and affordable traveling agency in your country. I'm advising you to book for a cheap (or affordable) flight which will help you save money for other things needed for your trip.
Let say 'Agent A' charges $500 per flight to the United States while 'Agent B' charges $720 per flight to the Same United States, which one will you go for? I believe you will choose 'Agent A' right? But some people will choose 'Agent B' because of the services the travel agency offers such as VIP treatment and a lot of things they may be offering which honestly is better than 'Agent A'.
But, with or without VIP treatment, they will both get to the United States. This is what I'm trying to say: 'Avoid classy or fancy air flight' but travel based on the budget'.
These tips may help you to book your next flight wisely:
a. Ask for recommendations from friends or family members
b. Investigate all the recommended traveling agencies yourself using the internet
c. Ask your lawyer for help
d. Visit each agencies' offices to learn more about them.
e. Compare them all in terms of pricing, successful trips, passengers' reviews about them
f. Choose the most convincing out of them
If you are in Nigeria or neighboring countries but will like to travel to foreign countries like in Europe, you can book your next flight with Travelstart Nigeria. This traveling agency offers good and affordable traveling services.
CONCLUSION – How to Save Money for Travel
In this article aligned above, I have revealed three but detailed tips on how you can easily save money for travel or vacation.
Don't forget that 'Budgeting' is the first most important tip you should be friendly with. After that, I talked about going or seeking odd jobs either Online or Offline, and lastly booking flights wisely.
As said in #3, TravelStart is one of the most recommendable traveling agencies you can book flights with. Visit their official website today →→ www.travelstart.com.ng ←← to learn more about how they operate.
Do you have any comments or suggestions? Kindly share feedback in the comment box below and don't forget to share this article with your friends if you love what you read.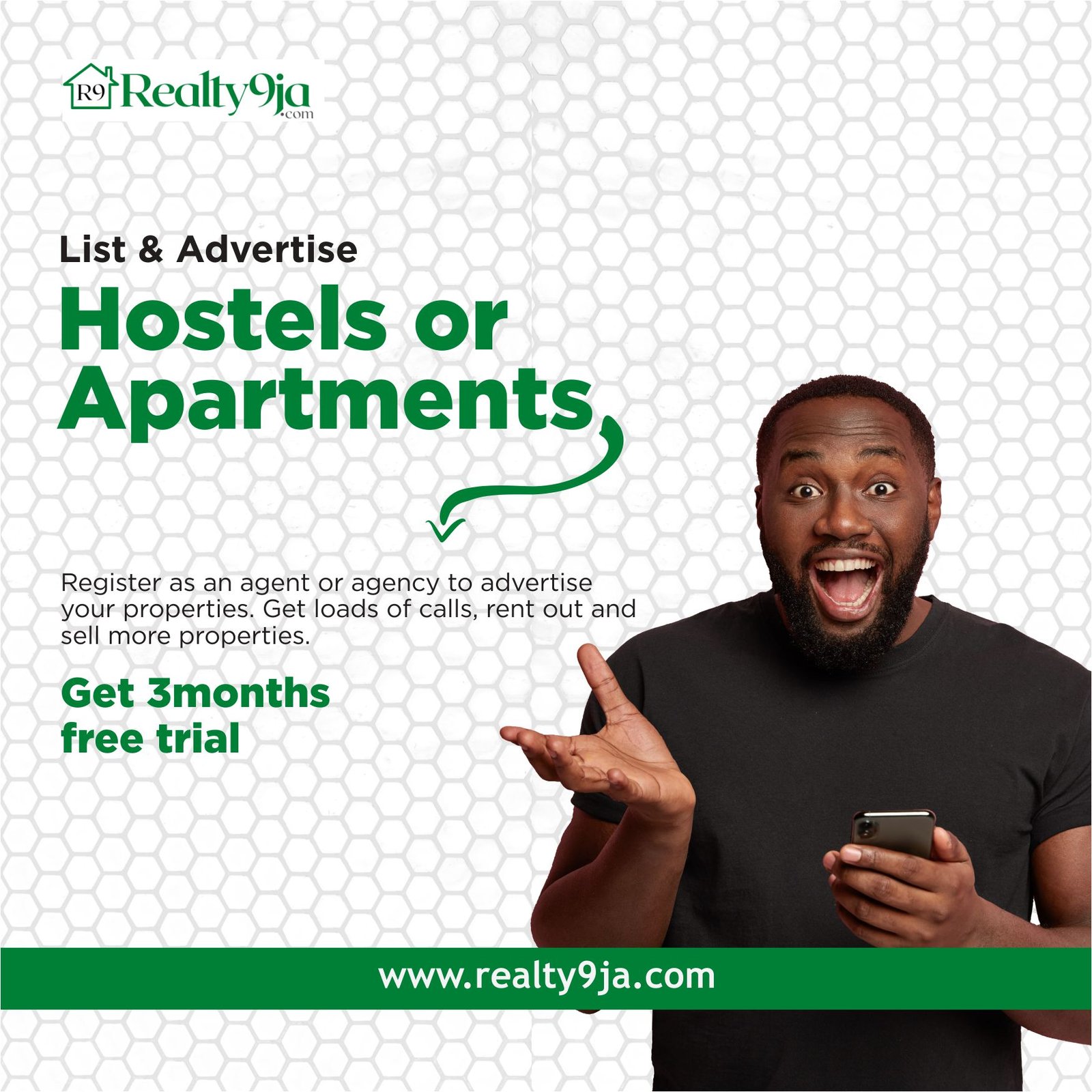 10 Most Luxurious Hotels in Africa for Your Next Vacation
Hotels in Africa have rich hospitality, great customer, dynamic ocean views, and all the features you could get from a good hotel.
Africa is known for its hospitality and rich culture. This is evident in their hotels and homes in general, but the former is on our watch list today. In terms of luxury, Africa has lots of historic and luxurious hotels and we'll be revealing the top 10 luxurious hotels in Africa.
Before then, kindly be informed that these hotels are expensive, unlike the regular ones you're familiar with. But of course, you know that "money kills delicious soup".
Now, sit tight, and let's ride.
Top 10 Luxurious Hotels in Africa
1. Riad Kheirredine — Marrakech, Morocco
In terms of luxurious hotels in Africa, the Riad Kheirredinehas to be our favorite choice. The hotel has lots of special features and services that make it top our list and I'll be outlining those.
It's a five-star hotel, of course, located in the heart of Marrakesh in a clean and serene environment. Visiting the Riad Kheirredine for the first time, you feel a change in the scent of the atmosphere with lovely perfumed rooms. Security is top-notch, you don't have to worry about your car or belongings getting stolen.
They've also got a means of air transport, free and fast WiFi, concierge, soundproof room, pool and man more. The best part has to be the food, the Riad Kheirredine serves both local and international dishes.
Make Your reservation here: https://www.riadkheirredine.com/
2. The Oberoi Beach Resort — Mauritius
Don't get confused by the "beach", it's actually a hotel – a five-star hotel in the lovely nation, Mauritius. The good thing about this hotel is its close proximity to other recreational centers which you can visit to get a new feel of things outside the hotel.
Aside from that, customer service is quite good, very tranquil environment – perfect for unwinding after a stressful day or long trip.
There are lots of activities to engage in while enjoying your stay. A tennis court, a fitness center for keeping fit and also a nice swimming pool.
Get a room here: https://www.oberoihotels.com/
3. Dar Ayniwen Garden Hotel & Bird Zoo – Morocco
The hotels from the Northern part of Africa seem to be dominating our list, let's see what the Dar Ayniwen Garden Hotel has in stock.
The Dar Ayniwen Garden Hotel & Bird Zoo has a charming atmosphere that engulfs you on entering the premises. The vast land houses some of the best rooms, lodges, and other recreational facilities in Morocco. It's quite close to the airport, getting there from the Menara airport isn't difficult.
The hotel boasts of a fully air-conditioned room with a hot bath, cable TV, and coffee maker. Also, there's free Wi-Fi for customers, a patio, and a large swimming pool.
Get a room here: https://dar-ayniwen.com/
4. La Maison Arabe – Morocco
The Maison Arabe is a very prestigious hotel and has the best of rooms, suites, and lodges that you'll need from a five-star hotel.
The meals – they've got the best of cooks, preparing tasty meals and dishes. Occasionally, top music stars are invited to entertain the visitors.
The Maison Arabe has 26 well-furnished rooms and suites, 2 large swimming pools, a minibar, free internet access, and a shuttle bus to transport you to and fro the annex. There's also a spa, for those who'll want it.
Book a room here: lamaisonarabe.com
5. The Oyster Box – South Africa
The Oyster Box is one of the best hotels in Africa, actually, I'll say it's the best in South Africa in my opinion. With lots of fully furnished and well-decorated rooms — they're actually 86 in number. Hospitality is of the highest level with well-trained staff for the job. 
If you're looking to have a romantic outing, business meetings, or other social events, the Oyster Box is the perfect box. The hotel has great ocean views, two big-sized swimming pools, a free complimentary breakfast, a fitness center, and a spa.
Book a room here: oysterboxhotel.com
6. Zanzibar White Sand Luxury Villas & Spa – Tanzania
This wonderful edifice located in the eastern part of Africa is one great spot for family recreation and romantic outings. It's sited close to the airport – a 10-minute drive from the airport to Zanzibar White Sand Luxury Villas & Spa.
Hospitality is pretty much okay, with good customer service, exotic and well-spaced rooms, and delicious meals. The hotel has a quintessential touch of nature to it plus a great ocean view.
Zanzibar White Sand Luxury Villa also avails you of family rooms, a private balcony, room service, a minibar a standard-sized indoor and outdoor swimming pools.

Book a room:  whitesandvillas.com
Here are related blog posts on this topic:
7. Hemingways – Kenya
Set in Nairobi, Kenya's capital city, Hemingway provides top-class hotel services to visitors in a serene and squeaky clean environment. The hotel is in close proximity to recreational venues like the David Sheldrick wildlife and the Nairobi national park. The classic spa is great for winding away your stresses.
A fully equipped bar and lounge, unique mini bar, free breakfast, and an air transport facility. At Hemingway's, customers satisfaction is a top priority, there's also a butler service for customers. All these you get at a relatively affordable price.
Book a space: hemingways-collection.com
8. Pod Camps Bay – South Africa
A hotel with a quintessential look of nature, a hotel most loved by tourists and locals alike, the Pod Camps Bay fails to disappoint, it offers all you'd ever need from a world-class hotel. The Pod Camps are subtly decorated naturally, hence it's loved by all – who doesn't love nature?
Staff attendance ticks all the right boxes, spacious and well-decorated room to maximize your comfort. You enjoy every paid at the Pod Camps with world-class service.
The hotel houses lots of lovely rooms with free WiFi, a fitness place, coffee-making machines, free breakfast, and great mountain views.
Get a room here: https://www.pod.co.za/
Zanzi Hotel and Resort – Tanzania
Another wonderful place to be, Zanzi resort tick all the right boxes a luxurious hotel should have. There's good hospitality, natural scenery, and well-furnished rooms.
The bouquet consists of both local and international dishes from the best chef. Drinks are of all classes and types, the rooms – very exquisite!
These hotels provide you with a private beach, bridal suite, air transport facility, fitness center, patio, and air-conditioned rooms.
Book a room here: https://www.zanziresort.com/
10. The One Above – South Africa
The award-winning One Above is truly above, the name speaks for it. Set in Cape Town, South Africa's most beautiful city, the One Above is truly a home away from home with all the luxury you could wish for.
The One Above is perfect for a family time out or holiday, business meets, or other social events. Its gorgeous views, excellent customer service, tasty meals, and a wide assortment of drink all enclosed in state-of-the-art rooms makes it more special.
Get a room here: booking.com
Do you know other luxurious hotels in Africa?
Africa has got lots of luxury hotels and suites, above you've been treated to the top 10 amongst them. Which will you be visiting? Or have you been to any, let's hear from you!
Canada Visa Application in Nigeria: How to Apply and Permanently Move to Canada
You definitely have a lot of questions about Canada Visa Application in Nigeria and how you can thereafter move to Canada (through the Express Entry Program) by taking the right and legal procedures.
Yes, I get it. Some of you would love to visit other foreign nations to explore the serene landscapes and captivating beauty. Travel for a vacation, or you just want to move over and live out the rest of your life. 
I know the rate at which moving to Canada from Nigeria was trending during the result of #EndSars protests, you're aware of that too. But why Canada and not any other countries?
But Why Would You Want to Move to Canada from Nigeria?
I'm not going to start narrating the situation of this country called Nigeria, we both know what's happening here. But here is the reason why some Nigerians and even foreigners want to move to Canada;
Job opportunities are so high in Canada for professional and skilled migrants

There's trading opportunities in Canada

Canada has one of the best health facilities in the world at most affordable cost.

Education in Canada is very affordable too.

There's no ban, embargo or restriction for anybody qualified to apply for Canada visa
But with all these benefits this country has to offer, that doesn't mean Canada visa application in Nigeria is that easy, else everybody would have moved to Canada.
But today, we are going to talk about how to apply for a Canada Visa in Nigeria, the needed requirements and other important stuff.
SO, let's start going to Canada!
But wait,
We need to know which type of Visa we will need before we can proceed to a Canada visa application in Nigeria because without it, we are just going to punch the air. Here are the different types of Visa in Canada;
Types of Visa in Canada
We have different types of Visas which serve different purposes. You need to be very careful when applying for a Canada Visa from Nigeria or any part of the world. 
Basically we have the Permanent and Temporary Visa (with Single or Multiple entry). But these Visas in Canada are splits into different types that may suit your purpose for visiting or moving to Canada.
Below are the type of Visa we have;
Student Visa

Visitor Visa

Express Entry Program

Business Class Immigration

Canadian Experience Class Visa

Work Permits

Federal Skilled Worker Visa

Federal Skilled Trades Program

Provincial Nomination Programs

Live-in Caregiver Program (LCP)

Super Visas for Parents and Grandparents

Family-Sponsorship Program

Quebec -Selected Skilled Workers Program
And so on… Kindly get a good tour or travel agency to help you make the best decision based on what you're going to do over there before you start your visa application.
Requirements for Canada Visa Application in Nigeria
This post is focused on those who choose to move to Canada from Nigeria permanently (Express Entry Program). So, let's get our permanent visa, shall we? Here's are your requirements for getting a Canada Visa in Nigeria:
Government-issued ID card
This is a no-brainer. If you're looking to get a Canada visa, then you should have either a Nationality ID, Permanent Voters Card, Drivers License, and of course, your International Passport.
RECOMMENDED: Here is how to Apply for International Passport in Nigeria
Two photographs will be required of you when applying for a Canada visa. They shouldn't be older than six months with a background color as white. If applying online, you'll need just one passport.
Good health via Medical Examination:
Every nation has its own health challenges they currently face. While they try to fight these ailments amongst its citizens, it would be an exercise in futility if foreigners with illness are admitted into the country. So, be sure to make sure you're physically and mentally sound before you jump unto the Canada Visa application.
A clean criminal record is another determining factor if you'd be admitted into Canada or not. You'll have to get police clearance from your resident country. And sometimes, a security clearance from other foreign countries you've lived in for at least six months.
Prepare the Canada visa fees:
Proof of payment for visa and Canada PR fees makes up the list of requirements. To make a payment, visit the IRCC official website. Here a sneak peek into what you'll be paying for 
Processing Fee

: ≈825 CAD or N245,000

Right of PR Fee

: ≈500 CAD or N149,000

Biometrics Fee:

≈85 CAD or N26,000
IRCC advises that all payments should be made together. These fees apply to each individual. If you've got kids or will be traveling with a child, you're charged ¢225 per child. There is a discount on biometrics fees when applying as a family with at least two people. 
Good Financial background or Backup
It's expected that you have a means of income currently and in the past 6 months before your application. A bank statement will need to be presented alongside other important documents.
A very sketchy aspect of Canada visa application in Nigeria has to do with ties to your country, Nigeria. You're more likely to gain admittance into foreign nations if you've got credible ties to your home country. A house, for instance, a business entity, and in some cases, family (immediate or extended). So, make sure you've got the necessary documents to show for this.
This is important and needs to be well-crafted. This letter would explain your reason for application. Travel agencies may help with this. Or better still, if you choose to craft one yourself, feel free to check out samples online for guidance. It should contain important details about your trip, its duration, and more.
Since you can read and write in English, then you've got an edge. Fluency in another language like French will give you more points.
You'll be needing your degrees along with transcripts. There are different tests you'll have to take as well. First, you'll have to take the questionnaire. This will determine what kind of job you'll be offered. Questions are asked in different fields from age, nationality, education, occupation, and more. 
Though this on its own won't hinder your chance of getting a permanent residency, your answers must be honest.
Next, you'll have to take either the following English or French language test, or both, to stand a better chance. For English, we've got CELPIP (Canada English Language Proficiency Index Program) and IELTS (International English Language Testing System). 
The latter is popular in this part of the world and there are lots of blog posts, threads, and forum topics that would help you ace this test. 
For the French part of the test, we've got TEF Canada and TCF Canada. Being fluent in French will give you an edge if you passed the English test even though the French test isn't compulsory.
ALSO READ: How to Get Travel Insurance in Nigeria
How to Apply for Canadian Visa in Nigeria (Express Entry)
Eligibility for Express Entry in Canada
Having all the requirements listed above doesn't mean your Canada Visa application in Nigeria is done and dusted. Also, not everybody who applies for a Canadian Visa will be approved, so you need to check your eligibility before you start with your application.
How to be eligible to apply for Canadian Visa
Before you can be approved or eligible to apply for Canadian visa and move to Canada through the Express Entry Program, you must have; 
A University or College degree (or education system that is of Canadian post-education standards), 

At least one year of skilled or work experience in your field. 

And you must be good (not that perfect) in English, French or both.
Note that it is not enforced that you must have graduated from a University, but you must have completed post-secondary education which can meet up with Canadian standards… 
Applying for the Canadian Visa
We begin by applying as a skilled worker from Nigeria to gain permanent residence in Canada. 
For choice, you will be choosing the 'Express Entry' option on the official IRCC immigration portal. There are other options available, including family sponsorship, Caregivers, Provincial Nominees, Self-employed, Start-up VISA, and more.
Next, you'll be creating an official account which you can use in signing in. After successful registration, go ahead and log into your account to continue the application process. 
After this, you'll have to complete your profile. You'll have to fill out facts about yourself ranging from personal, financial, educational, and more to get a good CSR score. This score is the "cut-off" that determines if you're able to apply for permanent residency.
Creating an Express Entry account qualifies you for the bi-monthly selection where immigrants are chosen. The higher your score, the better your chances of getting selected. Depending on several factors, you could be picked between 24 hours and a year. If you're not chosen after this time frame, you will have to create a new profile and re-apply. 
The cut-off CSR score will be posted on the IRCC website. If your score doesn't meet the minimum score, you can take part in other activities that should improve your score while you wait. And when you finally get picked, you'll be handed an Invitation to Apply for Canada PR.
THEN, Apply for

Canada

Residency
Once you get the invitation, you have a maximum of 60 days to apply. You'll be needing all the requirements listed above. You can do this online or visit the nearest VFS to complete the application process offline. For an online application, you'll have to scan and upload all required documents while you make payments through your debit or credit card.
Depending on when you're reading this post, the requirements and prices may change. Also, note that fees for online and offline applications may vary. Whether you have your application online or offline, biometrics capturing will be carried out offline. 
After a successful application, you'll have to wait for your international passport to be requested via email. This also comes with approval for your permanent residency. You may receive this within 30 days to one year. Once received, go ahead and send in your passport and get ready to jet off to Canada!
Frequently Asked Questions: Applying for Canadian Visa
How long does it take to get a Canadian visa from Nigeria?
It might take up to 3 months and more than that. But if you're applying for Canadian visitor visa, it is faster.
How many years does Canada give?
You can get a work permit, student visa and other types of visas for as long as Ten years.
How much is a flight ticket from Nigeria to Canada in Naira?
To book a flight from Nigeria to Canada in Naira, you will need to budget N270,000 to N305,000 – That is between $720 to $800
How do I know if my Canadian visa is approved?
After you might have submitted your passport during the Canadian visa application, you should be expecting an approval stamp on your passport when you receive it back. If you see the approval stamp on your passport, congratulations, you can now move to Canada.
Does Canada have an embassy in Nigeria?
Yes, there's a Canada embassy in Lagos and Abuja, Nigeria… Check here for contact information
Can I marry in Canada on a visitor visa?
Yes, you can get married or marry someone while on a Visitor visa in Canada, it's an option for everybody.
Is Canada a rich country?
Definitely, YES! Canada is a rich country , the fourth largest exporter of crude petroleum in the world, with GDP of over $1.6 trillion.
CONCLUSION: Canada Visa Application in Nigeria
That's how you can apply for your Canadian visa in Nigeria and permanently move to Canada.
After Dubai, Canada seems like a liberal nation for now and everyone wants to go there. But due to the high influx of applications, the process usually takes time. It's not difficult but it can be stressful sometimes. 
You're advised to do your application online if possible. This will save you from the stress in the time taken to apply. Good luck with your application!
DISCLAIMER: I'm not a travel or tour agent and I'm not affiliated with any agency of such. This information is entirely meant to enlighten you and not to convince you. In case you have any correction or comment about this, kindly use the comment box below or contact me here.
List of VISA Free Countries for Nigerians with International Passport
Visa Free countries for Nigerians with international passport holders.
Are you thinking of traveling out of Nigeria, and you've been surfing online for countries you can visit with your international passport without a VISA?
This may be a case if you're traveling for a vacation, trying to expand your business or growing your network.
Some are not traveling for a purpose but they're just tired of this country an they're looking for any opportunity just to find a greener pasture someone outside the country. Are you in this category?
You're not alone! Many people are like you, in fact, the current #EndSars (protest against police brutality in Nigeria), bad government and democratic system in the country is pushing some people to just leave the country.
READ or WATCH: Broadcast or Full Text of President Muhammadu Buhari's Speech on #EndSars Protest
Here we have 44 (forty four) different VISA Free countries for Nigerians with International Passport. (I will update the list as soon as new country/countries add Nigeria accept Nigerians to enter their country without a traveling VISA).
Okay! On the list, we have 5 Asian countries, 7 Oceania countries, 3 countries in North America and 29 African countries you can visit from Nigeria without a VISA.
Note that some of these countries will only offer you 30-days, 90-days or 3-months VISA free while other countries do not specify when you will leave their country.
As a Nigerian, Can I Travel to South Africa With My International Passport Only?
No! You can't travel or visit South Africa without having a VISA. If you've gotten your international passport already, then go and apply for a VISA and you're good to go.
If you're thinking of ask in "why?", I don't know too. But you know South Africa is not part of ECOWAS and there was a time some Nigerians and South Africans were fighting which was tagged "#Xenophobia" then.
According to a report, they said Nigerians are trying to take over in South Africa and South Africans won't ever agree to that.
I think they're trying to safeguard their country, you also know how Nigeria reputation is know globally…
Well, here is the list;
Full List of VISA Free Countries You Can Visit With Only Nigerian International Passport
1. Bangladesh (ASIA) — VISA on Arrival
2. Barbados (North America) — 6 Months VISA Free
3. Benin Republic (AFRICA) — VISA Free
4. Burkina Faso (AFRICA) — VISA Free
5. Burundi (AFRICA) — A Months VISA on Arrival
6. Cameroon (AFRICA) — VISA Free
7. Cape Verde (AFRICA) — VISA on Arrival
8. Chad (AFRICA) — VISA Free
9. Comoros Island (AFRICA) — VISA on Arrival
10. Cote D'ivoire (AFRICA) — VISA FREE
11. Djibouti (AFRICA) — VISA on Arrival
12. Dominican Republic (North America) — 21 days VISA Free
13. Fiji Island (Oceania) — 4 Months VISA free
14. Gambia (AFRICA) — 3 Months VISA Free
15. Georgia (ASIA/EUROPE) — VISA on Arrival
16. Ghana (AFRICA) — VISA Free
17. Guinea Republic (AFRICA) — VISA Free
18. Guinea Bissau (AFRICA) — 3 Months VISA Free
19. Haiti (North America) — 3 Months VISA Free
20. Iran (Asia) — VISA on arrival
21. Kenya (AFRICA) — 3 Months VISA Free
22. Liberia (AFRICA) — VISA Free
23. Madagascar (AFRICA) — 3 Months VISA Free
24. Maldives (ASIA) — 30 days VISA on arrival
25. Mali (AFRICA) — VISA Free
26. Mauritania (AFRICA) — Visa on arrival
27. Mauritius (AFRICA) — 30 months VISA free
28. Micronesia (Oceania) — 30 days VISA free
29. Mozambique (AFRICA) — 30 Days VISA on Arrival
30. Nauru (Oceania) — VISA on arrival
31. Niger Republic (AFRICA) — VISA Free
32. Palau (Oceania) — 30 Days VISA on Arrival
33. Samoa (Oceania) — 2 Months VISA on arrival
34. Senegal (AFRICA) — VISA Free
35. Seychelles (AFRICA) — 30 days VISA on arrival
36. Sierra Leone (AFRICA) — VISA Free
37. Somalia (AFRICA) — Visa on Arrival
38. Sri Lanka (ASIA) — Electronic Travel Authorization
39. Tanzania (AFRICA) — VISA on arrival
40. Timor-leste (ASIA) — 30 Days VISA on arrival
41. Togo (AFRICA) — VISA Free
42. Tuvalu (Oceania) — 30 Days VISA on arrival
43. Uganda (AFRICA) — VISA on arrival
44. Vanuatu (Oceania) — 30 days VISA Free
So that's all!
Conclusion: VISA Free Countries for Nigerians with International Passport Holders
If you're thinking of traveling to any of these VISA free countries, ensure you have a purpose or someone you're going to meet (with certainty)… Because there are countless report of human trafficking and I'm sure you're not ready to jump from frying pan to fire.
If you need to travel to any country beyond these VISA free countries for Nigerian international passport holders, you can do your research on google on how to apply for a traveling VISA in Nigeria. Although, I'm going to write on this topic soon.
If you haven't subscribe to my blog notification, kindly do now, it won't cost you anything. Also don't forget to subscribe to my mailing list to be notify when I publish a new blog post.
Don't forget to share this list of visa free countries for Nigeria with someone, just click on the social media buttons floating here and you're good to go.
Follow on Facebook | Twitter| Instagram
See you soon!