Are you looking for a risk-free, convenient, and best way to send money from abroad in Nigeria?
If yes, then this page is for you! If you're a freelancer, or online business person or you have family living outside the country, you may need to send money to them or they send it to you here in Nigeria. But what's the best and easiest way to do this?
Typically, it's much easier to send or receive money right here in Nigeria from anyone within the country, at least, we have the financial institutions and their internet banking services. But in the case of international payments, it's not easy and sometimes, risky.
There are many reasons why sending money to Nigeria from abroad is risky such as certain financial rules apply may be exclusive to a particular nation, logistics, trust (fear of being scammed), and many more.
Despite all these differences, people still receive money from abroad in Nigeria, and you too can.
Most of these payment methods or services to receive money in Nigeria are online based, and as such you should be familiar with navigating the internet while you can also try some offline without the internet. These payment services – either online or offline have their strong points and weaknesses, this implies that there's NO 100% 'best way' to receive money in Nigeria from foreign countries, rather you could choose the most suitable option based on your situation and recipient, and in some cases the originating country.
Below are some of the best ways you can receive or send money from (or to) abroad in Nigeria.
10 Ways to Send and Receive Money from Abroad in Nigeria
1.      Western Union
First on my list is the popular Western Union (WU) services that let you send and receive money from friends and family members living outside Nigeria. Western Union is also listed as a means of payment in some online freelance marketplaces across the globe.
It being first on this list doesn't make it the best means of receiving payment from abroad. In term of reputation and general market awareness, Western Union seem to be the most recognized platform for receiving international payments.
How to Receive Money from Abroad in Nigeria with Western Union
This means of receiving payment involves:
Visiting the nearest commercial bank, as almost all commercial banks in the country are agents of this service and I advise you to use this medium when you receive a huge sum of money.
Tell the bank you need to set up a way you can receive money from foreigners with Western Union and they will set everything up for you.
You can do better without visiting the bank by creating an account on Western Union's website.
After setting up your account, the next thing is to send your details to the foreigners in order to send you the money
After sending him/her your details, ask for the MTCN
After 24 hours, go to any commercial bank to withdraw your money.
Frequently Asked Questions about Western Union
QUES 1: What's the requirement to open a Western Union account to receive money from Abroad in Nigeria?
ANS: You will need an ID card that bears the name and address you want to use to receive the money.
Note that using the Western Union service to receive payments offers little to no convenience as you'd be bombarded with lots of paper works; a valid means of identification, the Money Control Transfer Number (the sender will send this to you), the amount to be credited as indicated by the sender, the sender's country and name. These are just the basics as several banks have varying requirements.
QUES 2: Do I need my account number to receive money from Western Union?
ANS: No, you don't need your account number.
QUES 3: How much does it cost to send money to Western Union in Nigeria?
ANS:  According to CNN Money, Western Union charges $5 for a money transfer of up to $50, but a transfer of $900 could cost $76.
QUES 4: What's the meaning of MTCN in Western Union?
ANS: MTCN stands for Money Transfer Control Number. It's a tracking number or a 10-digit reference code assigned to every single money transfer made with Western Union.
Okay, let's check the second option if it'll be easier;
2.      Payoneer
More like the PayPal service, but Nigeria is still plagued with the inability to receive funds; more like a one-way street! With issues like this, many Nigerians have decided to switch while awaiting the good news from PayPal.
Payoneer is a pretty new service and not well known, It packs lots of features like what's found on PayPal and also offers you a MasterCard or Visa card which you can use locally in withdrawing your funds. Many freelance sites such as FIVERR are integrating this service as a means of payment.
Such wide acceptance goes to show the credibility and efficiency of such a means of payment.
As a freelancer, it makes life easier as it keeps you away from the banks (and all its stress) and lets you focus more on your job while using your Payoneer card on the go.
Amazing Offer: Click here to open a payoneer account and earn $25 bonus!
3.      MoneyGram
Many compare MoneyGram to Western Union, Well they're not wrong as these two have similar structures and close-looking features, but what is MoneyGram and how can one use it to receive money from abroad in Nigeria?
MoneyGram is a world payment system that eases the means of payment across the world, this process made it possible by its affiliation with commercial banks across the globe. You can use the MoneyGram service by visiting any commercial banks in Nigeria – most banks with Western Union also support MoneyGram, and as with its counterpart, lots of paperwork awaits you.
Requirements to Receive Money in Nigeria from Abroad with MoneyGram
You will need stuff like:
A valid ID card having the name and address you gave the foreigner.
Reference number, Sender's name, and his/her country in order to withdraw the money.
Other requirements will be requested depending on the bank you visit.
N/B: It's important you use your current bank as this makes the process much easier.
4.      World Remit
Another wonderful service you could use to receive funds internationally in Nigeria is World Remit.
World Remit is an online money transfer service that facilitates the easy transfer of money from overseas to Nigeria. This service was launched primarily with the intention of easy cash transactions for international workers. As a freelancer or relative to someone overseas, you'd find the service pretty useful and straightforward.
One selling point of this service is its lower charge rate when compared to its counterparts. Not much paperwork is required, just a few clicks online and you are good to go. It's not advisable to use this service for receiving large amounts!
5.      Ria Money
Ria Money is a similar service to that of Western Union and MoneyGram. One distinction is that Ria Money also uses local kiosks and shops in and around major cities the facilitate cash transfers. It's quite similar to WU in terms of structure, lesser transaction fees are charged thereby leading to longer transaction times.
The service can be accessed online or via its local agents scattered around Nigeria and can be used in receiving money. You can also receive your funds via credit cards, and bank accounts, but you'd incur more charges when you make use of either credit or debit cards.
6.      Skrill
Skrill has been around for a while now, it's built mainly for skilled workers who intend to monetize their skills online. Mainly freelancers especially on this side of the world find it difficult to receive payments after doing a job for their clients.
PayPal which is widely supported by most of these sites still doesn't allow users in Nigeria to receive money – you could say that this is a substitute for PayPal. Skrill is now widely supported by freelance sites and beginning to garner global acceptance.
The service which is online based will allow you to link either your credit card or local bank account to its site, with this you can rest assured of getting all your payments in a timely manner.
7.      Wire Transfer
The 7th on the list is the good old Wire transfer which transfers the cash directly to your bank account. A major drawback in using this means in receiving payment from abroad in Nigeria is the time it takes for the money to arrive in your account and other technical difficulties that may arise from using Wire Transfer.
As long as you have a functional bank account, you could use this service in receiving funds, but be ready to wait for at least, 3-5 business days.
8. Remitly
I have been using Remitly for a few years now and it is the best option I would recommend if you want to send or receive money from Abroad to Nigeria.
If you are sending, all you need to do is ask for the receiver's bank details including the bank's SWIFT code, and in a few minutes, the money will be sent to the receiver. To get started with Remitly, go to their website here.
As a receiver, after providing the details the sender asked, relax and expect a notification from your bank.
If the money finally drops into your account, you will need to go and withdraw the dollars and then sell to dollar exchangers, or you can ask your bank to convert the dollars to Naira on your account. But you know banks' rates are not as high as Aboki's rates.
9. SendCash Africa
This is also pretty straightforward and in minutes, the money will be available to the receiver.
As a sender, you need the receiver's local bank details and you head to sendcash's website to start the transaction.
10. Cryptocurrency
You have to be very careful when dealing with cryptocurrency as any single mistake will push your money into "vanishing", so if you don't know anything about Crypto, please use any of the methods mentioned above.
If you know about crypto, then you should be able to sort yourself out.
You're welcome.
Start Sending and Receiving Money effortlessly
Some people would expect PayPal to be on the list but, I've intentionally skipped them. The reason is due to the technicalities involved if you choose to go through the back door, not everyone will be comfortable with that as PayPal Nigeria doesn't support receiving of funds.
In conclusion, these mediums however easy or complicated they may be, have their best use cases and you should choose your preferred method based on the current situation.
I hope you've learned a lot, Let me know which of these services you use to receive money from abroad in Nigeria and I'll be glad to update this post with your new method if its result is great.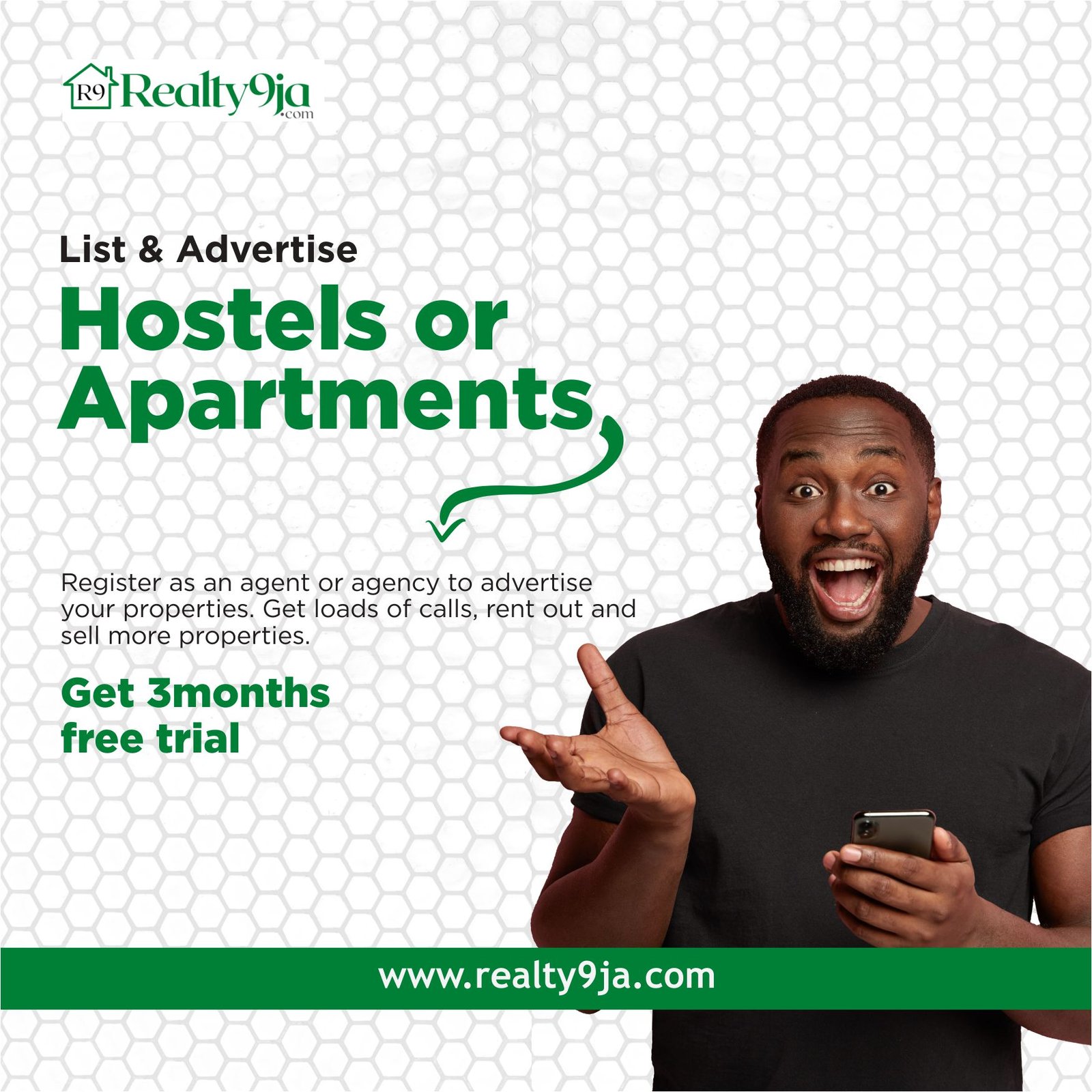 Chipper Cash vs PayDay — Which one should you choose?
Chipper Cash vs PayDay – Who do you think will win?
I know that you have heard about these two platforms before now and might have used one or two of them. In this head-to-head review, we will compare the two famous dollar and virtual card providers, Chipper Cash and PayDay, to help you determine which one is better suited for your needs. 
We will examine various aspects such as usability, fees, features, and customer support to provide you with a comprehensive analysis.
Kindly note that this is just a blog post from my personal experience and what I see on social media, not sponsored content by any of the companies I'm reviewing here.
If we're clear on that, let's start.
#1. Usability
Of all features that make an app stand out, Usability is very important and this means how easy it is for users to navigate the app.
Chipper Cash has a very basic design and experience, while PayDay has the nicest design and it's very easy to navigate.
A use case for why this is important:
Chipper Cash would never show you the exchange rate unless you want to "Send" or "Request" funds, which you're not likely to see. But on PayDay, you know how much a dollar costs before a purchase.
And another use case on this usability part is the overview screen which is (normally) meant to show your recent activities or overview of what you can do. 
Winner: PayDay.
#2. Fees
Every human is a business person by nature, so in most cases, we tend to look for the cheapest option and such happens when it comes to choosing a Dollar or virtual card provider.
A lot of people complain that Chippers Cash has the most expensive exchange rate and this seems to be true.
For instance, as of yesterday, I bought a dollar on PayDay at ₦742 while it cost ₦781.
But before we agree that Chipper Cash is not the "cheaper", let's break down the rates.
To create a VISA or Mastercard virtual card on PayDay, you'll pay $5 as a creation fee while you'll pay ₦2,000 on Chipper Cash.
And before you can buy anything with dollars on PayDay, you have to swap the naira in your wallet for a dollar, then top up your card… They charge 0.5% of how much you're swapping (maximum of $5).
While you don't pay any swapping fee on Chipper Cash.
Let's assume I need a virtual card of $10, here is the breakdown:
For PayDay:
Creation fee – $5

Top up – $10

Swapping fee – $0.075 (0.5% of $15)

Total ⇒ $15.075
This converted to Naira in PayDay's rate would be: ₦742 x 15.075 => ₦11,185.65
For Chipper Cash:
Creation fee: ₦2,000

Top up: $10

Total: $10 + ₦2k
Let's convert this to Naira in Chipper Cash's rate: (₦781 x 10) + ₦2,000 ⇒ ₦9,810
It's clear that Chippers Cash is "cheaper" but for the first time, you are creating the card.
If you already have a card but want to top up, PayDay is cheaper but the difference is not up to ₦40 (781 – 742).
In this case, there's no winner.
Winner: Draw
#3. Customer support
Because we are human and we are not perfect, what we manufacture, create, or produce as well will not be perfect. 
That's why there is customer support for businesses in case things go south and this is very important if you're thinking of choosing a Dollar or virtual card provider.
PayDay has the worst customer service, although they're active on Twitter busy creating awareness for the product, but put zero to meager effort into their customer support service.
I once had an issue on February 16, I sent them a message but they replied on March 2nd… that's 2 weeks!
The recent issue I have with them which I'll explain later took them 18 hours to send an "automated" response and since then, I've not heard anything from them and the issue hasn't been solved. They immediately close the conversation without resolving it.
The evidence of their poor service is on Twitter, just visit their page to enjoy the comments.
Chipper Cash, they have a faster response rate when it comes to Customer service… I had an issue creating a dollar card and I reached out on Twitter, immediately I received a response and the issue was solved before I see the response.
And I've not yet seen any trend where people complain about Chipper Cash's support.
Winner: Chipper Cash.
#4. Success Rate
Still, on the imperfection, anything can happen at any time but you definitely don't want to put your money on a platform that's more likely to fail.
To be frank, Chipper Cash has the highest success rate while you may need to go to the nearby mountain to pray and fast before using PayDay.
This is the top reason why a lot of people are trying to contact PayDay's support and I think the messages are too much for their support to handle.
I personally have an ongoing issue with them. I want to renew my domain names and I decided to use PayDay, I deposited some Naira, swapped to USD, and decided to get a virtual Dollar card with $34.74.
I expect PayDay to deduct the Money, give me a dollar card with $29.74 as a balance, and remember their $5 card fee.
I tried to buy the card, no response if it failed or it's successful, I guess it's a service… I keep on trying until I'm tired.
So I checked my balance $15 has been deducted ($5 in 3 times).
I had no idea why because up till now, no card has been issued to me… I had $19.74 left which I quickly sent to my Chipper Cash before PayDay got angrier.
I top up my Chipper cash with some Naira, purchase my dollar card and I got it immediately
Up till now, PayDay hasn't issued the card to me or refunded me. People are complaining a lot about this same issue.
The only (trending) complaint about Chipper Cash is the fee which I've explained already.
Update on 16th of May, 2023
The founder of PayDay tweeted to celebrate their milestone of having over 600k customers and I replied with my complain.
As seen in the screenshot above, he asked for my PayDay tag and immediately, the magic happened. I got my $15 refunded!
I hope they PayDay improves on their infrastructure instead of having multiple card creation failure and refund.
But for now, Chipper Cash wins here.
Winner: Chipper Cash
#5. Downloads & Reviews
So far, I've been referencing my experience with both platforms and it's high time we see how people are reacting to both apps.
I've mentioned that PayDay doesn't have good reviews on Twitter compared to Chipper Cash but let's check the Play Store to see what the users are saying with figures.
PayDay has:
100k+ Downloads

3k+ reviews

2.1 out of 5 average ratings.

Most rated 1 stars 
Chipper Cash has:
5M+ Downloads

109k reviews

4.1 out of 5 average ratings

Most rated 5 stars.
This is evident that average people would prefer to use Chipper Cash instead of PayDay.
Now, I'm not talking about the number of downloads or reviews, but the average ratings… That shows how satisfied customers are.
Winner: Chipper Cash
#6. Downtime
Most of the time, we want to get something done as quickly as now. This is why I include this point to let you know how far.
Currently, Chipper Cash is down and I've updated the app maybe it'll be resolved but still down… imagine if I need to pay for something now and Chipper Cash is my only option, my faith on candle sticks.
People complain about this, but to be honest it's not like that every day as it's mostly working… I would say the uptime is around 95%.
I have never seen a PayDay app crash or have downtime and people don't complain about that as well.
Winner: PayDay
Conclusion: Chipper Cash vs PayDay –
Which one is the best
?
In the battle between Chipper Cash and PayDay, both platforms offer impressive features and services. PayDay stands out for its user-friendly interface, app's uptime, and lower exchange rate, while Chipper Cash excels in Customer support, success rate, and user feedback. 
Ultimately, the choice between the two dollars or virtual card providers depends on your specific needs and preferences. 
I recommend you assess the fee structures, available features, and usability of both platforms to make an informed decision that aligns with what you need the platform for.
As mentioned earlier, this is not a sponsored post but an honest review from my personal experience and the trend on social media platforms.
If you think something is missing or would like to drop any feedback regarding your experience on any of these apps, kindly use the comment box as it'll be helpful to everyone reading this blog post.
Don't forget to share if you think this review is good enough, for people to be informed.
5 Best Dollar and Virtual Card Providers in Nigeria
Are you a Nigerian but it's quite difficult to make international payments online? What you need is one of these dollar or virtual card providers!
As the world is becoming a global village, the way we make payments is also changing, and thanks to Technology for that. We have the likes of PayPal, Square, Venmo, and gift cards that make payment so fast and easy for people in developed countries like the United States.

But in some African countries like Nigeria, it's a very different story as nothing seems to be working for us when it comes to making borderless payments.

A few months ago, we received announcements from the banks that our Mastercard and VISA would be unable to pay for international transactions.
So, does that mean we should stop shopping on Amazon, eBay, or on any international sites?
In Nigeria, many people are turning to the dollar and virtual card providers to meet their international payment needs.
Here are the top 5 dollar and virtual card providers in Nigeria
#1. Chipper Cash
Chipper Cash is a mobile payment platform that allows users to send and receive money across Africa. The platform also offers dollar and virtual card services to its users. With Chipper Cash, users can easily create and link a virtual card to their account. 
In addition to its dollar and virtual card services, Chipper Cash also offers a range of other features, including the ability to buy airtime, pay bills, and save money. The platform is available for both Android and iOS devices, making it accessible to a wide range of users.
Many users complain that the Chipper Cash exchange rate is higher than other card providers, but they all agree that the card works anytime and any day, which is still good, I mean, we don't have a choice for now.
To get started with Chipper Cash, visit their website at https://chipper.cash/
#2. PayDay
PayDay is another popular dollar and virtual card provider in Nigeria. The platform offers a range of payment solutions, including virtual cards, and foreign accounts. With PayDay, users can easily create virtual cards and use them to make online purchases.
In addition to its dollar and virtual card services, PayDay offers a range of other features, including the ability to send money and receive payments. The platform is available for both Android and iOS devices, making it accessible to a wide range of users.
Elon Musk's company, Starlink recently choose PayDay as one of their payment processors in Nigeria which is a huge partnership proving that PayDay gat some levels too.

Oh, of all the platforms listed here, PayDay has the best User Interface, well maybe this is not valid but I love the design personally.
To get started with PayDay, visit their website at https://www.usepayday.com/
#3. Cardtonic
Cardtonic is a platform that allows users to buy, sell, and exchange gift cards, as well as provide dollar and virtual card services. The platform offers competitive rates for its services, making it a popular choice for those who need to make international transactions.
Cardtonic also offers a range of other features, including the ability to buy and sell Bitcoin, pay bills, and transfer funds.
How does it work?

Let's say you want to buy an item that costs $200 on Amazon, You can head over to Cardtonic to buy an Amazon gift card of that amount, and you're good to go.
The platform is available for both Android and iOS devices, making it accessible to a wide range of users.
To get started with Cardtonic, visit their website at https://cardtonic.com/
#4. Barter by Flutterwave
Barter is a virtual card service provided by Flutterwave, one of the leading payment platforms in Africa. The platform offers a range of payment solutions, including virtual cards, physical cards, and dollar accounts. With Barter, users can easily create virtual cards and use them to make online purchases.
In addition to its dollar and virtual card services, Barter offers a range of other features, including the ability to pay bills, send money, and receive payments. The platform is available for both Android and iOS devices, making it accessible to a wide range of users.
To get started with Barter by Flutterwave, visit their website at https://barter.flutterwave.com/
#5. Flip by Fluidcoin
Flip is a virtual card service provided by Fluidcoin, a cryptocurrency exchange platform. The platform offers a range of payment solutions, including virtual cards and dollar accounts. With Flip, users can easily create virtual cards and use them to make online purchases.
In addition to its dollar and virtual card services, Flip offers a range of other features, including the ability to buy and sell Bitcoin, pay bills, and transfer funds. The platform is available for both Android and iOS devices, making it accessible to a wide range of users.
To get started with Flip by Fluidcoin, visit their website at https://useflip.app
Enjoy Cross-border with Virtual card providers in Nigeria
The rise of digital payment platforms has made it easier for people to transact across borders. The dollar and virtual card providers listed above offer a range of payment solutions that make it easy for Nigerians to make international transactions. 
These providers offer competitive rates and a range of features that make them a popular choice for those who need to send and receive money across borders.

I will advise you to get 2-3 of these card providers in case one fvck up. I have  5.

Which of these providers have you used before? Mind sharing your opinion? Okay, you have the floor in the comment section.

Kuda Overdrafts: Eligibility and How to Qualify to Borrow Money from Kuda Bank
You've heard the popular anthem on YouTube, Streaming apps, or where that says: "No shame in borrowing when you can easily take Kuda Overdrafts" and you wonder what's this all about? How can I qualify to borrow money?
I will quickly talk about that in this blog post. And I assume you don't have an account with Kuda bank yet, but if you already have one, you can navigate to the right part for you by using the table of content below.
What are Kuda Overdrafts?
Kuda Overdrafts are money borrowed for a short period of time to take care of urgent issues. You can say Kuda Overdraft is a "short-term" loan, that's how Kuda Bank describes it.
It's not like a loan that you have to request before it's disbursed, but the process is automatic, hence, it is called "Overdrafts" and not technically "loan". 
How Kuda Overdrafts Work
Assuming you have N50,000 on your Kuda bank, and you need to pay school fees of N100,000, you can withdraw that N100,000 to pay your school fees and your account will be -50,000 (If you are qualified already for overdrafts).
Just understand it as the way you borrow airtime or data from MTN when you need it urgently. You don't need to visit the MTN office or fill any form before you borrow. Once you're a regular user of MTN, you can borrow anything on the SIM and pay on your next recharge.
That's how Kuda Overdrafts work – Just like using a credit card in foreign countries).
Learn More: What is Kuda Overdraft?
Because some Nigerians are victims of embarrassment resulting from taking loans online, you may think that Kuda Overdraft is in that caliber of embarrassing their customers. But Kuda Bank is not!
I've been using Kuda Bank for a few years and I enjoy their banking service. When I qualify for overdrafts, I took it (without shame) to see if they'll frustrate my life but till now, I've never been embarrassed or stalked because I borrow money from Kuda bank.
Kuda Overdrafts Vs Other Loan Apps
Low interest

: Kuda Bank takes a very small interest. I mean very low as 0.3% daily interest. That is just N30 daily if you borrow N10,000 – If you pay up within 10 days, you'll pay just N300, or let's say you pay after a month, you'll pay just N900. Crazy. Right?

No Paperwork

: You're not filling any form either online or offline before you can qualify for Kuda Overdrafts.
No Collateral

: This may sound like an invalid reason why borrowing money from Kuda Bank is the best, but it is a valid reason. Those who said they don't take collateral are right, but they'll use the contacts on your phone as their collateral. You gerrit?

No Embarrassment: As I said above, these loan apps will copy all the numbers on your contact list for special embarrassment later. Kuda bank doesn't do this at all, you pay when you're financially buoyant.

I will also say borrowing money from Kuda bank will give you peace of mind, they will never call or email you to repay. 
To borrow money from Kuda bank is not a "squid game" unlike fake loan apps that run after people's life. If you want to know more about these loan sharks and how to avoid them, read this blog post.
How to Qualify for Kuda Overdrafts
There are steps you must take before you can be able to borrow money from Kuda Bank. They are:
Become a User of Kuda Bank (Register and Verify your account)

Use Kuda Bank regularly (to transfer, receive, pay bills, buy airtime)

You'll qualify automatically (Again, you don't need to fill any form)
#1 Become a User of Kuda Bank
All you have to do is to download the Kuda Bank app on either Playstore or Appstore (for iOS), register, verify your BVN, phone number, and email address.
You may also need to upload your NIN slip, and you're good to go. This is the first step to qualify for KUDA overdrafts.
#2 Use Kuda Bank Regularly
After becoming a user, the next step is to become a frequent user and this is what will qualify for Kuda's "short-term" loan (overdrafts).
But you may want to ask how often or regularly should you use Kuda Bank?
Well. I don't have a straight answer, but In my case, I use Kuda for 80% banking that I want to do. I use it to receive money, send money, bill data, and airtime. I don't just keep N1,000 there, I keep most of my Naira in my Kuda bank account.
#3. You'll Qualify Automatically
The system has been programmed to upgrade regular users to have access to Kuda overdrafts. So, you don't need to request approval or whatsoever. Just use Kuda Bank regularly and you'll get your own "lunch" from Kuda.
PS: The first time I received a notification that I'm qualified for Kuda Overdrafts, I can only borrow N30,000 but later, I think after 2 months, I can get up to N75,000.
I believe the more you keep using the Kuda for banking, the more they'll increase how much you can borrow on the app.
How To Borrow Money on Kuda App?
On the home screen of your app, simply swipe to, or click on "Borrow", adjust the range element to how much you need and click on "Get your Overdrafts". That's all.
What the video below to see how to do that:
Borrow Money Without Shame, Take Kuda Overdrafts
This is the first time I will see something like this aside from borrowing from telcos. Kuda Bank is really stepping up its game and it has been a great experience for us (customers).
I enjoy taking Kuda overdrafts without shame, no harassment, no room for getting stranded on cash. Just become a regular user, and you'll enjoy the same experience.
But some people do ask; what if they fail or refuse to pay back the money they borrow from Kuda Bank? Well, I don't know what will happen, but I'm sure Kuda Bank has a way to sort it out amicably or legally.
You can't outsmart Kuda Bank if you're thinking of taking the overdrafts "japa". You can't japa because security agencies will nab you. This is not a threat, remember I said Kuda Bank will never embarrass you like some loan sharks used to do. 
But don't be like those who plan to run away with Kuda Overdrafts without payment back, it's not fair, you know.
This post "Kuda Overdrafts: Eligibility and How to Qualify to Borrow Money from Kuda Bank" first appeared on https://www.gbolamedia.com – Do not copy without permission.