Access bank Plc is one of the best financial institutions in Nigeria and they owe their reputation to the quality service they offers. Just like GTbank Internet Banking, Access Bank Online banking platform is one of those unique features that attracts thousands of customers to the bank.
And recently, Access bank becomes the owner of Diamond Bank which boost their territory in Nigeria's banking sector.
In this article I'll be discussing about AccessOnline – which is Access Bank's internet banking platform.
I will try as much as possible to answer most questions pertaining to Access Bank Online Registration, Buying Data & Airtime, Making transactions, checking balance and even, how to contact Access bank customer care representative right on the internet without visiting any branch.
It's obvious that both mobile and online banking is gradually gaining recognition among many Nigerians especially, digital champs. Almost everyone wants to do their business online and thereby, needs to send and receive money online which is quite good because it saves time and increases productivity.
Online banking has also pave way for reducing crowded customers in banking halls.
So, any bank in Nigeria or any place in the world who need more and consistent customers, they need to embrace the option for online banking. Access Bank understand this strategy and that's why they came up with a great online banking system.
Access bank online banking is one of the simplest internet banking platform in Nigeria.
It's also important and unfortunate to note that not all account holders can access this wonderful online banking platform. Access Bank has a variety of accounts types but not all can make use of the online banking platform.
Some people are asking that…
What Can I Do on Access Bank Online Banking Platform?
You may also have the same question in mind especially you're the type that "watches before leaping".
Let me quickly tell you few things you can possibly do on Access Bank Internet Banking platform below:
Transfer funds to accounts in Access Bank or any other bank in Nigeria.
Account registration
Transfer funds to banks outside Nigeria.
Check Account Balances.
Pay Utility Bills.
Buy Airtime & Data from any GSM operator in Nigeria.
Request for New Cheque books.
Confirm issued cheques and issue stop cheque instructions.
Request for New Debit Cards.
Contact customer care
Redeem Western Union into Bank Account.
You may be thinking that you can easily do that by visiting any Access Bank outlet and easily do your stuff without wasting your data.
But here is the reason why you need to start using Access bank online banking:
Unified user credentials (username and password) across all channels.
Unified beneficiary management (existing and new beneficiaries added on the online banking platform will be accessible across all channels).
Real time access to your accounts anywhere, anytime.
Send funds to your loved ones and business associates.
Stress- free payments to partners and suppliers.
Carry out transactions round the clock; 24/7.
Locate the nearest Access Bank location with precision.
The requirements needed from you are:
Any internet enabled device (e.g. PCs, Laptops, Smart TVs, Smartphone etc.).
Hardware or Software Token.
Email or Mobile phone number registered with the bank.
Now let check on how we can get these things done;
Getting Started – Access Bank Online Banking Registration
Go to Access Bank online banking website or click here
Click on the "Register Now" button.
You would need to fill in your account number in the text box provided in order for the bank to verify that you are a customer.
Fill in your Savings or Current Account number and click on "Next".
An authentication email and SMS containing an activation code would be sent to your registered email and phone number you provided when you opened your account with access bank.
Type in the code in the text box provided and click on the "Submit" button.
Once the activation code has been entered and verified to be correct, a new screen would open where you would choose your preferred internet banking ID, Password and a secure Image.
The secure image is a security feature that would appear every time you type in your username and hit submit button on the Access Bank online banking platform.
After choosing your internet banking ID, Password and secured Image, you should also accept the terms and conditions and click on "Submit" button.
Immediately after a successful registration, you are ready to log on to Access bank online banking platform.
As easy as that and you've successfully registered!
But wait;
Before proceeding further I'll like to inform you that before you can complete any transaction on the Access Online Banking platform, you'll need to have a "token".
What is token?
A token is issued by banking or any financial institution to secure and confirm that the banking activities is triggered by the real owner of the account.
A token is not your password.
There are two types of token which are hardware and software token. Fortunately, access bank can issue any of these type to you.
Difference between Hardware token & Software token
Hardware token is a security device issued by the bank to ensure that only transactions originated by an account holder through the internet and mobile banking channels can be accepted for processing.
While;
Software token is a mobile application downloaded to your smartphone and synchronized by the bank to ensure that only transactions originated by an account holder through the internet and mobile banking channels can be accepted for processing.
How to get Access Bank Plc Token
You can visit any Access Bank branch for the hardware token.
Or you can simply get the software token by downloading the Access Bank App for your smartphone on AppStore (Google play store for Android, Apple Store for IOS, and Blackberry App world for Blackberry devices).
After downloading & installing the app, hit the search tap and search for any of these keywords "Entrust Identity Guard" or "Entrust OTP".
After that, other things is self-explanatory.
NOTE: A hard token costs N2,700 while soft token costs N1,500.
How to Open Account on Access Bank Online Banking Platform
With AccessOnline, you can open either a new or an additional accounts which is different in terms of its features.
Don't forget that you won't be able to open another account.
If you have a savings account for example, don't open another saving account again. But instead you'll be given the option of choosing among other varieties of account type.
Step-by-step guide to do it:
Visit Access Bank online banking site again or click here
Login using your ID and password.
One the left, tap on the 'three dash' tab and you'll see a list of options.
From the list, click on 'Accounts' and select 'Open New Account'.
You'll be taken to a new page where you are to choose 'Account Type', 'Account Class' and your 'Preferred Branch'.
Click on the submit button and input your token code to complete.
NOTE: If it's an additional account, you are not required to provide personal details as the details provided in the active account will be used.
How to Transfer Money on Access Bank Online Banking Platform
Almost 80% of those who choose online banking options do so because they want to easily send money at their own convenient without queueing in the banking hall.
You can also so the same if you're an account holder in Access Bank Plc.
There are few methods of payment on Access bank online banking platform which are:
AccessAfrica
Western Union
MoneyGram
Ria
TransFast and
WordRemit
These options above can be used to send and receive money from foreign countries. Access Africa made it possible for you to send local currency or international currency between Access Bank Plc account holders in Africa.
Others doesn't support local currencies.
But you may not even need any of the aligned methods of transferring money, especially if you don't need to send money abroad.
Here is a way out for you;
To transfer money from through the access bank online banking platform, you can simply use "PaySend" option which enables you to send money to anybody even in local currencies.
Here is a quick link to the paysend page >>> here
Buying Airtime on Access Bank Online Banking Platform
Login into your online banking account using steps 1 and 2 above
After logging in, click on the 'Mobile Top Up' icon.
Click on 'Select Subscriber Name' and select from the list. There are currently five network providers on the Access Bank online platform which are 9mobile, MTN, Glo, Airtel and Smile Bundle.
Click on 'Recharge Plan' and select your desired amount. The maximum amount you can purchase is N3,000 while the minimum is N1,000.
Insert phone number and click on 'continue'.
After that, a new page will appear for you to select an account to pay for the fee. Select the account and write a brief description in the description box and click on 'Proceed To Payment'
Input your token code and click on 'confirm' to complete the transaction.
PLEASE NOTE: If you're looking for a way to purchase data please note that, as at the time a writing this post, there's no option to buy data on the Access Bank Online Banking platform.
Check Your Account Balance on Access Bank Online Banking Platform
Follow the steps above to login
Click on 'My Accounts' and your balance will be displayed.
Requesting For ATM Card on Access Bank Online Banking Platform
Using the AccessOnline platform you can request for ATM cards and go pick it up at your preferred branch using the steps below.
Login into your account
Click on 'Card Request' icon
Select your account
Choose your preferred 'Card product', 'Card type' and 'Pickup branch'
Click on 'order card' and complete the transaction by entering your token.
Reaching out to Access Bank Customer Care
If you need to solve urgent issue and you need to contact the Access Bank's customer care, it's very easy.
Copy this link to your browser >>> https://www.accessbankplc.com/contact-us/We-Care.aspx and you'll be redirected to access bank plc online customer care page.
You can choose to contact them through the following:
Email address: contactcentre@accessbankplc.com
Telephone numbers: +234 1-2802500 or +234 1-2712005-7
Or better still, contact them through live chat here
These and many more are some of the cool things you can do with Access bank online banking platform.
AccessOnline is also available for 'business account' but the information shared here is for the 'individual account' holders.
This is a very good option for Access Bank Plc users, and I expect you to enroll if you haven't as an Access Bank customer.
I am not an employee of Access Bank plc…
I'm a blogger who help people  like find answer to their question through my business blog.
And in case you have any question, be free to ask and I'll try my best to answer you but it's better to contact their customer care.
Don't forget to share this article with your friends!!!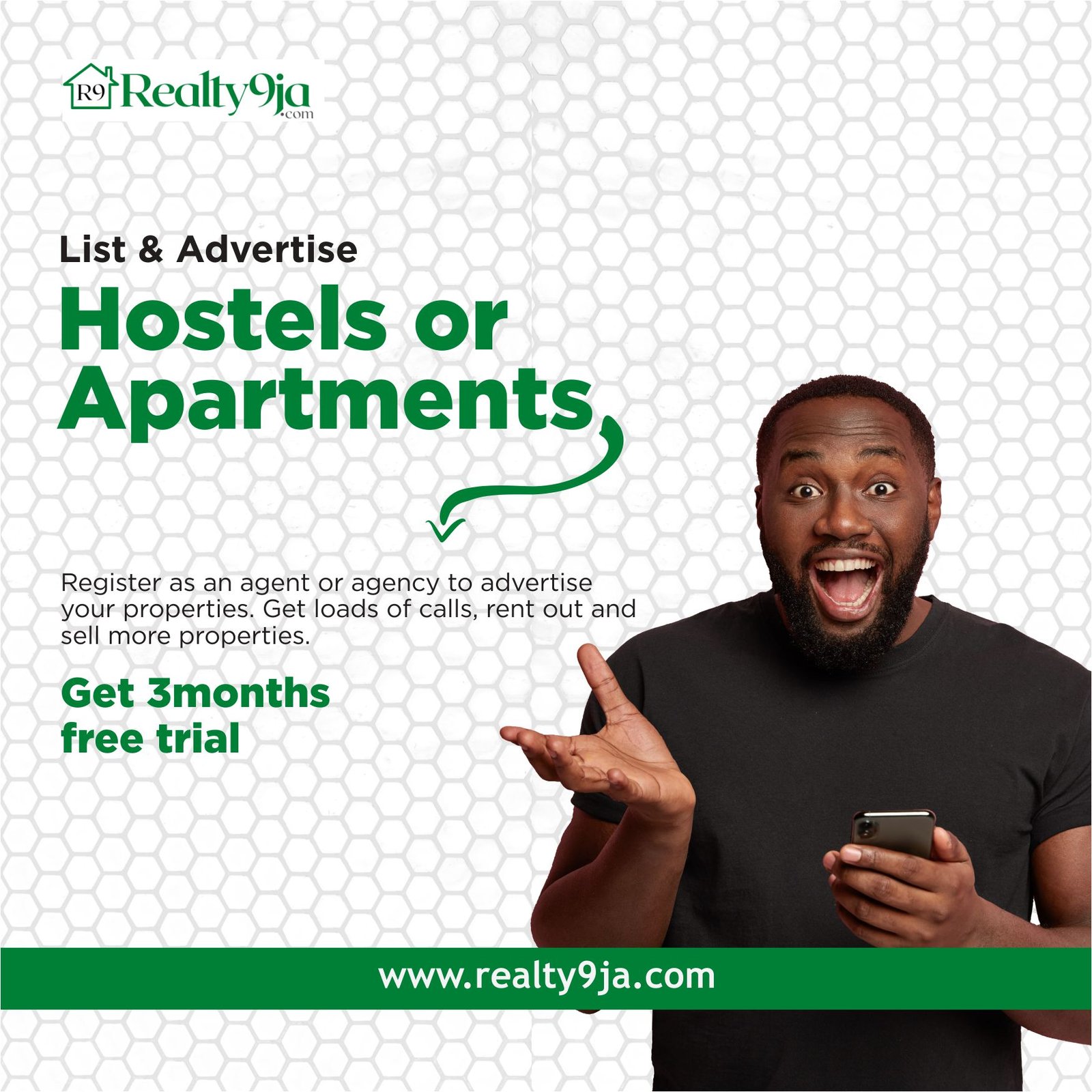 Kuda Overdrafts: Eligibility and How to Qualify to Borrow Money from Kuda Bank
You've heard the popular anthem on YouTube, Streaming apps, or where that says: "No shame in borrowing when you can easily take Kuda Overdrafts" and you wonder what's this all about? How can I qualify to borrow money?
I will quickly talk about that in this blog post. And I assume you don't have an account with Kuda bank yet, but if you already have one, you can navigate to the right part for you by using the table of content below.
What are Kuda Overdrafts?
Kuda Overdrafts are money borrowed for a short period of time to take care of urgent issues. You can say Kuda Overdraft is a "short-term" loan, that's how Kuda Bank describes it.
It's not like a loan that you have to request before it's disbursed, but the process is automatic, hence, it is called "Overdrafts" and not technically "loan". 
How Kuda Overdrafts Work
Assuming you have N50,000 on your Kuda bank, and you need to pay school fees of N100,000, you can withdraw that N100,000 to pay your school fees and your account will be -50,000 (If you are qualified already for overdrafts).
Just understand it as the way you borrow airtime or data from MTN when you need it urgently. You don't need to visit the MTN office or fill any form before you borrow. Once you're a regular user of MTN, you can borrow anything on the SIM and pay on your next recharge.
That's how Kuda Overdrafts work – Just like using a credit card in foreign countries).
Learn More: What is Kuda Overdraft?
Because some Nigerians are victims of embarrassment resulting from taking loans online, you may think that Kuda Overdraft is in that caliber of embarrassing their customers. But Kuda Bank is not!
I've been using Kuda Bank for a few years and I enjoy their banking service. When I qualify for overdrafts, I took it (without shame) to see if they'll frustrate my life but till now, I've never been embarrassed or stalked because I borrow money from Kuda bank.
Kuda Overdrafts Vs Other Loan Apps
Low interest

: Kuda Bank takes a very small interest. I mean very low as 0.3% daily interest. That is just N30 daily if you borrow N10,000 – If you pay up within 10 days, you'll pay just N300, or let's say you pay after a month, you'll pay just N900. Crazy. Right?

No Paperwork

: You're not filling any form either online or offline before you can qualify for Kuda Overdrafts.
No Collateral

: This may sound like an invalid reason why borrowing money from Kuda Bank is the best, but it is a valid reason. Those who said they don't take collateral are right, but they'll use the contacts on your phone as their collateral. You gerrit?

No Embarrassment: As I said above, these loan apps will copy all the numbers on your contact list for special embarrassment later. Kuda bank doesn't do this at all, you pay when you're financially buoyant.

I will also say borrowing money from Kuda bank will give you peace of mind, they will never call or email you to repay. 
To borrow money from Kuda bank is not a "squid game" unlike fake loan apps that run after people's life. If you want to know more about these loan sharks and how to avoid them, read this blog post.
How to Qualify for Kuda Overdrafts
There are steps you must take before you can be able to borrow money from Kuda Bank. They are:
Become a User of Kuda Bank (Register and Verify your account)

Use Kuda Bank regularly (to transfer, receive, pay bills, buy airtime)

You'll qualify automatically (Again, you don't need to fill any form)
#1 Become a User of Kuda Bank
All you have to do is to download the Kuda Bank app on either Playstore or Appstore (for iOS), register, verify your BVN, phone number, and email address.
You may also need to upload your NIN slip, and you're good to go. This is the first step to qualify for KUDA overdrafts.
#2 Use Kuda Bank Regularly
After becoming a user, the next step is to become a frequent user and this is what will qualify for Kuda's "short-term" loan (overdrafts).
But you may want to ask how often or regularly should you use Kuda Bank?
Well. I don't have a straight answer, but In my case, I use Kuda for 80% banking that I want to do. I use it to receive money, send money, bill data, and airtime. I don't just keep N1,000 there, I keep most of my Naira in my Kuda bank account.
#3. You'll Qualify Automatically
The system has been programmed to upgrade regular users to have access to Kuda overdrafts. So, you don't need to request approval or whatsoever. Just use Kuda Bank regularly and you'll get your own "lunch" from Kuda.
PS: The first time I received a notification that I'm qualified for Kuda Overdrafts, I can only borrow N30,000 but later, I think after 2 months, I can get up to N75,000.
I believe the more you keep using the Kuda for banking, the more they'll increase how much you can borrow on the app.
How To Borrow Money on Kuda App?
On the home screen of your app, simply swipe to, or click on "Borrow", adjust the range element to how much you need and click on "Get your Overdrafts". That's all.
What the video below to see how to do that:
Borrow Money Without Shame, Take Kuda Overdrafts
This is the first time I will see something like this aside from borrowing from telcos. Kuda Bank is really stepping up its game and it has been a great experience for us (customers).
I enjoy taking Kuda overdrafts without shame, no harassment, no room for getting stranded on cash. Just become a regular user, and you'll enjoy the same experience.
But some people do ask; what if they fail or refuse to pay back the money they borrow from Kuda Bank? Well, I don't know what will happen, but I'm sure Kuda Bank has a way to sort it out amicably or legally.
You can't outsmart Kuda Bank if you're thinking of taking the overdrafts "japa". You can't japa because security agencies will nab you. This is not a threat, remember I said Kuda Bank will never embarrass you like some loan sharks used to do. 
But don't be like those who plan to run away with Kuda Overdrafts without payment back, it's not fair, you know.
This post "Kuda Overdrafts: Eligibility and How to Qualify to Borrow Money from Kuda Bank" first appeared on https://www.gbolamedia.com – Do not copy without permission.
How to Open a Domiciliary Account in Nigeria on ALAT App for FREE
Do you know that you can open a domiciliary account on your mobile phone without paying a dime or bringing any referee? Yes, you can do that!
Creating a domiciliary account in Nigeria is what many freelancers, business owners, and individuals are battling with, some succeed while some give up.
In this blog post, I will be showing you a step-by-step guide on how you can create a domiciliary account in the comfort of your home.
KEYNOTE:
Having a domiciliary account is like having a bank account abroad

You can create a domiciliary account on ALAT.ng for free

A Domiciliary account is not the best way to receive money abroad

You can create either US Dollar, Euro, or GB Pounds domiciliary account or all on ALAT by Wema app

The maximum withdrawal on ALAT.ng DOM account is $2,000 per day 
What is a Domiciliary Account?
A Domiciliary account or simply a DOM account allows you to receive money in foreign currencies.
It's simply like having a foreign bank account, let's say in the USA, UK, or any country according to which type of domiciliary account you're opening and which foreign bank did your local bank partnered with.
If you've been looking for a way to receive money from your clients or family member abroad, using a domiciliary account can be the best option especially during this Dollar-Naira inflation season.
But if you go to the likes of GT Bank and co., you will figure out that having a domiciliary account in Nigeria is more like "mission impossible" because the requirements are just too much.
For instance, the bank will ask you to bring two corporate account holders of that bank as referees and you must deposit $100 or more before you can be eligible to open a DOM account with them. Depositing $100 might not be the problem, but where are you going to see two corporate accounts holders that use the bank? Most people you're familiar with are using a savings account.
It's not their fault, that's CBN policy to counter security issues. But does that mean we can't get a domiciliary account in Nigeria if we can't get those requirements? No! 
We can get a domiciliary account on ALAT.ng for free and without using anybody as a referee.
How? That's what I'm about to show you.
About ALAT by Wema Bank
Alat.ng or simply ALAT is a product by WEMA bank. According to the bank, ALAT is Nigeria's first fully digital bank where you can manage your money on the go without visiting the branch office.
Well, I understand and care about that. The main point here is that ALAT is a digital bank owned by the WEMA Bank of Nigeria.
Now, before you can open a domiciliary account on ALAT.ng, you need to have a WEMA bank account to speed up the process, you definitely can come as an alien though 😉
Knowing that fully well, what are the requirement to create a DOM account on ALAT.ng?
Requirements to Get a Domiciliary Account on ALAT.ng
ALAT app

Utility Bill

Government-issued ID (NIN Slip or International passport)

Bank Verification Number (BVN)

Two passport photograph

And any amount ranging from N1,000 upward
Those are the things you need, and you're good to go. Now, let's talk about the big deal
How To Get Domiciliary Account in Nigeria on ALAT
Getting a domiciliary account on ALAT.ng is very easy, the requirement is easy too and they're something you can get at your fingertip (as listed above). I will split this guide into two parts, 
Creating a WEMA bank account and

Creating your domiciliary account
If you have a WEMA bank account, you can skip the first step and jump to step two.
# How to Create WEMA Bank Account
Grab all the requirements listed above and let's get them to work

Visit any WEMA bank branch office in your area, tell them you want to open a new account

Fill the account opening form and submit it

They'll ask for all the requirements I asked you to prepare, give them accordingly

Deposit like a thousand naira to get your account activated (you can withdraw it later)

Ensure your account is working, you can do a to-and-fro transfer to confirm

That's all.
Now, let's open our domiciliary account
# How to Create Domiciliary Account on ALAT
You Need WEMA Bank Account
I believe you already have a working WEMA bank account, if you don't have one, use the steps above to open one
Go to PlayStore (for Android) or your iOS Appstore and download an app called "ALAT by Wema" or simply search for ALAT and install it.
Sign up & login into Your Account
Open the app and sign in… You'll be asked some questions like your BVN, name, date of birth, etc. Just make sure you answer everything correctly as you did when opening the Wema bank account.
You'll also be required to upload a signature, you can sign on a piece of paper, snap it and upload.
The onboarding process is very easy, just make sure you fill everything correctly.
Do Some Transactions on ALAT app
Although this is not necessary, just do it. See if the ALAT app is working perfectly as I iterated earlier. Deposit some money and let's create your domiciliary account now!
Start Creating the Domiciliary Account on the ALAT app
Here is how to create a domiciliary account in Nigeria on ALAT by Wema Bank:
Open the app and make sure you're on the front page. Then, click on "

Accounts

"
At the top right corner of the new page you're redirected to, click on "

Create Account

"
Then click on "

Domiciliary Account

" – the first option probably
Read the short information about the account and click on "

Proceed

" anyways
Select currency. If you want US Dollar, Euro, or GBP domiciliary account, you can choose any
Then click on "

Create Account

"

Wait until the account is generated 
Congrats, you now have a domiciliary account in Nigeria without paying a dime!
That's not all though, let's talk about the frequently asked questions on the domiciliary account provided by ALAT (Wema Bank).
FAQs – Domiciliary Account on ALAT app
How can I receive money with my ALAT Domiciliary account?
To receive money into your ALAT domiciliary account, swipe to the account (e.g US Dollar) and click on "Fund Account", the information needed to send to the sender will be displayed. Copy it and send it to the person who wants to send money to you.
Check the screenshot below:
Can I fund my ALAT domiciliary account myself?
No, you can't. But if you need to save in foreign currencies like US Dollar, you can check this blog post on how to Save and Invest in US Dollar.
What is the maximum I can withdraw from my ALAT DOM account?
You're currently using a DOM lite account, and the maximum you can withdraw is $2,000. If you want to withdraw more than that, you'll need to visit the bank.
What is the Maximum I can receive into my ALAT domiciliary account?
No maximum, you can receive as much as possible. But note that you may be called for investigation if you receive more than $10,000 at once (according to CBN policy though).
Can I use my domiciliary account on ALAT to shop online?
Well, not really. You can use a domiciliary account to transfer and receive foreign currencies. But however, if you need a way to shop with a dollar card, there is a way to do that easily on the ALAT app.
How to Get Virtual Dollar Card on ALAT for Online Shopping
This is a "virtual", not a physical card. Meaning that you can only see the card but you can't hold it like your regular ATM card.
To get your virtual dollar card on ALAT, follow the steps below:
Log in to ALAT on Mobile or Web.

Tap on "Cards" on the main menu.

Click on "ALAT Virtual Dollar Card".

You'll be prompted to "Enter your ALAT Pin"

Click on "Create Dollar Card"

Fill in all required information to proceed.

And that's all.
If you have any questions regarding creating a domiciliary account in Nigeria or, on the ALAT app, feel free to use the comment box below to ask and I'll be glad to help.
PS: I'm not a WEMA bank staff or agent.
WorldRemit Transfer: How to Send & Receive Money in Nigeria
WorldRemit Transfer is one of the best methods to send money to Nigeria, or receive money from your client or family member(s) Abroad. 
But in case you don't know how to use platforms like WorldRemit, and you really need a faster and cheaper way to make transaction, consider if your case is like "Jerry" below;
Jerry has always been obsessed with what he considers outrageous charges he pays while sending money home to friends, family and loved ones in Nigeria using the conventional money transfer platforms.
In one of these occasions he was advised by a cousin "James" who visited from the U.K to try out "WorldRemit Transfer" platform since that has been his personal brand lately having discovered they operate with a transfer fee he considers ridiculously cheap.
Jerry didn't blink before jumping in to try it out, and what were his findings? WorldRemit was not only cheaper, it was swift, seamless and secured with varying delivery options in Nigeria.
Given this, if as a Nigerian, African, etc., who wishes to send money to Nigeria or any other African country for up-keep, medical, education, investment, building, freelance payment, etc. 
WorldRemit Transfer may just be one of the viable options you will have to consider.
What is WorldRemit?
WorldRemit is a cross-border digital payment solution that provides international money transfer service. It's a fast and secure service in which you can transfer money online via smartphone, computer or any other device.
This platform is designed in a way that you are not required to visit an agent location to facilitate your remittance, you are good at home, office, from the comfort of your desktop and mobile device.
Benefits of using the WorldRemit Transfer in Nigeria
Using WorldRemit Transfer service in Nigeria could benefit you in a number of ways, since it's one of the most up-to-date money transfer platforms with requisite functionality.
There's no limitation (unlike PayPal) in sending money to Nigeria since the service is available to over 150 countries locally around the globe

Unlike most money transfer platforms, WorldRemit is designed with a multi-currency functionality which allows you to send money in a preferred local currency

It's an instant transfer which avails the receiver immediate pick-up without delays considering remittances could be meant to serve emergency purposes

Using the WorldRemit platform has never been questionable in terms of security and convenience giving money could be sent from the comfort of your mobile device using the service app.
Who can use the WorldRemit service
Everyone above 18 years old, capable of accessing financial services with a legal work permit and are duly not under any form of obligation/limitation as perceived by the Bureau of finance in the residence country can use WorldRemit.
Requirements to Use WorldRemit
To use the WorldRemit Transfer service, you are required to make provision for the following
Valid Identity card as approved by the relevant authority in your residence country

A WorldRemit app/agent location

The beneficiary's complete name and phone number

A credit/debit card linked to your WorldRemit app
With the above information and condition strictly met, you are one leg into sending your remittance to Nigeria or any other country where this service is available.
How to Send Money to Nigeria/Africa with WorldRemit
Note:  Sending money to Nigeria or any other country follows the same protocol and could be referred to as a one size fits all scenario.
Traditionally you can either send money in two ways;
The

WorldRemit app

or 

From

an agent location

.
Considering the ease of doing things most users prefer the mobile app since you do not have to travel down to an agent location whatsoever.
To send money from an WorldRemit Agent location
Indicate your intention at the agent location,

You will be required to complete a transfer form

Endeavor to provide the receiver's name and phone number at the appropriate column
Note: If you capture any other name other than the receiver has on his/her valid ID card in Nigeria such transfers may experience delay and would not be paid out.
It's advised that the receivers should send their complete name as contained on their valid ID card in Nigeria suitable for money transfer namely (National ID card, Voter's card, International Passport, driver's license and the BVN).
Hand in the transfer amount to the agent

The agent will process the transfer, thereafter you will receive the transaction details, usually the "8-digit" reference number, amount being sent and the sender's complete name.
The receiver will receive a transaction alert on their mobile phone since it has been inputted on the system during transaction processing, in a situation they could not get a beep, kindly forward every necessary details across since they'll need them for cash pick-up at any of the participating banks location in Nigeria.
Note: WorldRemit uses the "OTP" as a secondary security layer for a payout and why you must ensure the receiver's phone number is correctly captured during transaction processing at the agent location.
To send money from your WorldRemit app
This is the easiest means to effect a transfer so far, to do this
Kindly visit Google Play Store and download the "

WorldRemit app

" available on both IOS and operating systems.

 Having downloaded the app, you will need to sign up at once

On successful sign up, kindly login to commence your transfer
Note: You are required to link your credit/debit card from where you are expected to pay for your remittance, hope that's clear? Good.
Click on the menu, tap on "How it works" enter the amount you wish to send and pick a delivery option either bank account or cash pick-up.
Where a bank account is preferred, the receiver will have to withdraw the remittance across the counter without visiting the money transfer department in Nigeria (banks).
Remittance can now be received in USD.
Banks that Supports WorldRemit in Nigeria
There are basically 5 participating banks namely: 
Polaris bank, 

First bank, 

Fidelity bank and 

GTBank.
If the receiver has an account with any of these banks, the money will be deposited in USD by creating an automatic Dollar account for such customers, all they'll do is simply walk into the branch, fill a withdrawal slip and complete a withdrawal "asap."
In the next column, kindly enter the recipient details: complete name, phone number, and destination.

Add your personal information as seen on the app

Link your card and complete your payment

On successful completion "8-digit" transaction reference will be generated alongside other details.

Kindly forward same to the receiver in Nigeria or any other country with which he/she can claim the money at the bank.
How to Receive Money from WorldRemit in Nigeria
It is assumed that you have either received the transaction details straight to your mobile phone or you have received from the sender, or both. Whichever happens first, what matters is that the information has been received. 
It's time to proceed to the bank for your Cash pick-up.
Requirements for WorldRemit cash pick-up
Transfer 8-digit reference number

Sender complete details (name)

Amount being sent

Valid ID card (Voter's card, National ID card, Driver's license, International Passport and BVN) any of the listed ID's can serve.

A mobile phone number linked to the transaction
In Nigeria the only authorized agents are banks, so you are expected to visit any of the participating banks mainly Polaris bank, First bank, Access bank, Fidelity bank and GTBank.
Note: Receipt method is strictly dependent on the preference made by the sender while routing the remittance. It could be via bank account or cash pick-up.
Where a bank account is the case:
You are required to visit the advised bank by the sender/WorldRemit, on arrival you will have to complete a withdrawal slip just like when you intend to withdraw from your naira account.
The difference here is that the currency and the amount column should be completed in USD, both in figure and words. Hand over the slip to the paying teller who should complete your payment without delays.
Where you have been advised on cash pick-up
Kindly walk into any of the aforementioned banks, except where a particular bank is being advised. Enquire to see the money transfer teller.
You will be required to complete a WorldRemit transfer form, complete the form while paying attention to details. Return the same to the teller with your valid ID card having completed.
The teller verifies the ID and crosscheck your form against the transfer details on the system, where every other detail is in the right order. 
Payment processing will send an "OTP" to your mobile phone number linked to the transfer initially.
You are required to communicate the "One Time Password" to the paying teller who inputs the same in the column required on his/her system to complete your payout finally.
Having completed the payout you will receive cash in USD.
Note: You are not to be paid in naira or any currency other than the USD at this time.
Take your money to the parallel market for exchange and start spending, do not forget to buy me a bottle of Coke afterward (smiles).
Frequently asked questions on WorldRemit transfers
Q1. WorldRemit transfer daily/limit to Nigeria?
Unlike other money transfer platforms, you can transfer as much as $5000 per transaction to Nigeria without weekly, monthly or quarterly restrictions. However, you will be required to provide additional information on the WorldRemit app for your "KYC" if you wish to send higher limits.
Q2. How to track/correct WorldRemit receiver details
There's always a need to track your transfer to ascertain its status either available for payout or already paid out, there's likewise a room to track and correct WorldRemit receiver details where there's an error in receiver's name which may delay a payout in Nigeria.
Given this, the receiver is expected to provide the sender with the right name sequence as seen on his/her valid ID card.
Q3. How long does WorldRemit take to Nigeria?
Transfers to Nigeria and other countries are usually instant without delays, the receiver can cash out the same day in event the money is meant for high priority reasons like medicals, travel, etc.
Q4. WorldRemit bank transfer?
You can actually receive a transfer via any of the participating banks as mentioned earlier. The money could be sent and an immediate account opened IRO your transaction or as cash pick-up across the counter.
Q5. Which other method can I use for Money Transfer Except WorldRemit in Nigeria?
You can try platforms like Payoneer, Remitly, Ria Money, MoneyGram etc…. (Check here for other methods)
Conclusion: You Can Start Using WorldRemit to Send & Receive Money
WorldRemit transfer is a competitive brand that has gained users over the last few years giving to its effective, secure, safe and swift service delivery enshrined in a seamless user experience. Money transfer has never been this easy.
Have questions on this topic you'd need clarity or on money transfer generally? Let's get talking via the comment box.
About Guest Author
Raphael Orji is a freelance writer, content marketing strategist with unique experience in banking , finance, and money transfer. He works with small businesses, start-ups and entrepreneurs in building brand image with quality content marketing strategy. He blogs over Fintechngr.
This Post "WorldRemit Transfer: How to Send & Receive Money with WorldRemit in Nigeria" first appeared on https://gbolamedia.com – Do not copy!