Have you heard about Facebook cryptocurrency called "Libra"?
Few days ago, Facebook announced it'll be having its own cryptocurrency, despite the constant fluctuation in the price of cryptocurrency, they've taken bold steps in introducing "Libra" to the world.
They released a document of up to hundred pages, explaining everything about the Libra project. Contained in the document is its founding members—currently composed of 27 organizations plus Facebook.
Other details were given, I'll be breaking down the important parts of this document in this post.
Fasten your seatbelt, it's gonna be a long ride!
What is this Facebook Cryptocurrency, Libra?
The term 'Libra' is the Roman unit of weight, it's equivalent to 327 grams. It a Latin word which means "scales" or "balance".
The latter may seem to be the reason for choosing the name, given the current instability in the cryptocurrency industry.
Libra is Facebook cryptocurrency, just like Bitcoin and Etheruem.
It's regulated by Blockchain.
Reason for Creating Libra, Facebook Cryptocurrency
The reason for creating this currency comes from the bane of high transaction charges for sending money—especially abroad.
It's aimed at enriching the lives by reducing these cost which sometimes, have deterred some from sending money to their loved ones.
It is built on a scalable and secure Blockchain network, to be governed by an independent association—The Libra Association, and a reserve to protect its value in the financial world. The reserve is made up of real assets, also bank deposit and government owned securities will be deposited into the Libra reserve once a Libra is created.
Although they didn't promise it'll be free of charge, they've describe the charge to be that similar to that of "gas". With this you can pay for anything online and offline (when it gets adopted) without worrying about charges.
Here is a big news about this Facebook Cryptocurrency, Libra
It's going to have its official wallet— "Calibra", that'll be used for holding the Libra.
Calibra will allow users to pay for product and services, send/receive money or any other form of trading. This wallet will also be integrated into Facebook's messenger and WhatsApp on the Android and iOS platform so as to ensure easy sending of money, it'll be easy as sending of messages on those platforms.
Symbol or Logo for Libra, Facebook Cryptocurrency
The currency is represented by the (≋) symbol.
Facebook also announced that owning a Facebook account isn't a priority for making use of Libra, they've also highlighted that a subsidiary body will be in charge of the affairs—Calibra.
They've also promised anonymity for users of Libra, this is due to recent events on breach of users' privacy on the part of Facebook. According to the document, your personal details won't be shared to Facebook, and won't be used for targeted ADs, the Calibra organization will see to this.
RECOMMENDED: Top 10 Apps to Make Money for FREE
Although it's been seen as a Facebook product, they've stated that all founding members will have an equal stake, this means no decision will be taken independently by Facebook as all members (more on this below) will have a 1% vote in taking of decisions.
The Libra Association – Facebook Cryptocurrency First Sets of Shareholders
As at when writing this, 28 organizations from different sectors around the world have combined to form the Libra organization.
Facebook also stated that it's targeting at least hundred members before the official launch, direct competitors including Google and Twitter are also free to join the project. The organization will have it headquarters in Geneva, Switzerland. The choice of country was chosen based on the country's support for innovative banking technology and neutral status as an institution.
Members of this facebook cryptocurrency, Libra are required to meet in Geneva twice a year.
The association will be a "not-for-profit" organization, at least in the early stages of Libra.
They aim to create an ecosystem where everyone can make use of money at all times without worrying about security and outrageous charges. They aren't interested in making money currently, but in the future plans will be made to monetize the platform. We could see a possibility of taking loans, just like the conventional banks do.
CHECK: The Most Trusted Cryptocurrency Exchange Websites in Nigeria
Members paid $10 million each so as to join the association. This entitles them a single vote, a validator node (network that handles the Libra Blockchain), and a share of whatever is gained from the reserve. The members have been charged with the responsibility of helping enhancing the currency, recruit other members to serve as validator nodes.
According to Facebook;
An important objective of the Libra Association is to move toward increasing decentralization over time.
The Complete List of 28 members in Libra Association
The following members make up the Libra Association;
Technology and Marketplaces
Facebook/Calibra
eBay
Spotify
Bookings holdings
Uber
Lyft
Farfetch
Mecado Pago
Telecommunications
Iliad
Vodafone
Venture Capital
Union Square Venture
Thrive Capital
Ribbit Capital
Andreessen Horowitz
Breakthrough Initiatives
Non-profit and Multilateral Organizations, and Academic Institutions
Women's World Banking
Creative Destruction Lab
Kiva
Mercy Corps
Payments
MasterCard
Visa
Stripe
PayU (Naspers' fintech arm)
Blockchain
Xapo Holdings LTD
Coinbase
Anchorage
Bison Trails.
These are the 28 founding members of the Libra Association with a goal to reach 100 members before the official launch.
They'll work together to finalize the Association's charter. In the meantime, Facebook will maintain its leadership position throughout 2019. Calibra, a subsidiary of Facebook, currently headed by David Marcus—Facebook's VP on Blockchain, will ensure that users data wouldn't be shared with Facebook.
Once Libra is launched, all members will have equal rights and privileges in operation of the Association, even though teams from Facebook led to formation of the Libra Association.
These members have met certain requirements and future members will need to meet them. Here are they:
Requirements to Join Facebook's Cryptocurrency, Libra Association
They're are ensure that they've got a dedicated internet connection, 100 megabits per second or half portion of server space
More than a billion dollar worth of assets
Blockchain firms like Xapo, Coinbase etc. would have been into business for more than a year, have an enterprise-grade security and more than a hundred million dollar worth of asset
Non-profit and Multilateral Organizations, and Academic Institutions are required to have at least $50 million in terms of budget, must be in Charity Navigator's top 100 and must reach out to a lot of multinationals.
Benefits of Facebook's Cryptocurrency, Libra?
Facebook has hammered on the need for a decentralized and portable currency, this will lead to a better financial inclusion and competition. There's need for merchants and developers around the world to work seamlessly with digital currency, the Association has this as one of its primary objectives.
Sending money will be as easy as sending a message using your favorite instant messaging app.
Privacy has been promised in the Association's White paper which was released days back, this has been an ongoing issue in recent times and the Association is tasked with maintaining anonymity of transactions, at least you don't need a Facebook account to own and use Libra—you financial details are safe (according to them).
Its 28 member (to increase in the future) association will ensure a highly decentralized currency which will be readily available to anyone one with internet connection—according to Facebook CEO, Mark Zuckerberg.
Also, to ensure stability—which is one of Libra features, the currency value will be similar to rate of currencies like the Dollar, Pound, and Euro. With this you can exchange your Dollar for Libra without losing much value, send to friends and pay for products without incurring much charge.
Security will also be top notch as you'd be protected by reliable cryptography, especially for those who would be using it on the social platforms like Messenger and WhatsApp.
Facebook Cryptocurrency, Libra: Launch Date 
With all the goodies promised by Facebook, one may be itching to lay their hands on this new digital currency.
Well, it's gonna be a long wait as the Libra project is still in its developmental phase, developers are working on making the Libra and its wallet—a remarkable one.
Although Facebook didn't give a specific date, they've hinted that the launch will happen in the first half of 2020. Until then, Facebook will continue to lead the Libra Association.
Developers are also encouraged to join the project. They are expected to make use of the Association's programming language called "Move Programming Language".
The language was created to make writing of Blockchain easier, meanwhile the Rust Programming language will be used to implement the core APIs of Libra. The Move language is still going through development, so it's not been released to developers yet. Once it's released (on or before the launch in 2020), developers will be able to create apps that be able to work with Libra platform. But for now, they'll be able to create script and prototypes using Move IR, which should be available to them.
What Experts Say About this Facebook Cryptocurrency, Libra
Many experts have hinted at the possibility of incongruous developers using the platform for fraud, this is due to the fact that the Libra Blockchain is open source, with an Apache 2.0 license.
There has been no response from Facebook on this even though they've stated they're open to public enquiry from policy makers and regulators.
Later this year, the Association will be partnering with HackerOne, they'll pay experts in cybersecurity for identifying bugs, breaches and flaws that may be present. This is why the Association has chosen to use Rust in the development of Libra's core. Since Move will be open source, it wouldn't be recommended for implementing the important parts of Libra Blockchain.
Public Reactions on Libra
Many person have hinted at Facebook's shady practices in terms of privacy and are still not convinced on the idea, believing it's the same good old Facebook that 'says and never does'. Someone the other hand, are very excited about the initiative and are ready to jump on it once it gets launched.
Experts believe that the Libra wouldn't be decentralized as has been promised by the Libra Association, they believe that true decentralization in almost impossible even though Facebook has promised it. Many are still skeptical, never liking the ideologies behind cryptocurrency and with Libra's promised stability, scalability and wide acceptance, they've chosen to remain unchanged.
You've gone through just a brief from the Libra Association's White Paper, you can read everything >>>>>> https://libra.org/en-US/white-paper/.
This is what you need to set your mind on;
Facebook and its founding members of the Libra project has promised stability, scalability and a more decentralized currency. Privacy and top notch security has also been promised and we wait to see if all these get implemented when it's launched in the first half of 2020.
What do think of Libra?
Do you think that this Facebook Cryptocurrency, Libra will work in Nigeria?
Kindly share your opinion with us here in the comment box below!
Wakanda Inu: The First African Memecoin Turning Many People to Millionaires
Have you recently stumbled on Wakanda Inu (or $WKD) on Facebook, Twitter, WhatsApp status, and even on some top crypto or finance website like Nairametrics, and you're wondering what this is all about?
Let me tell you about it.
But pardon me, it's going to be more personal than formal. Of course, experience is the best teacher and that's what I want to share with you in this blog post.
What is Wakanda Inu?
Wakanda Inu (also $WKD) is the first memecoin to ever come out in Africa. Just like Shiba Inu or Dogecoin, Wakanda Inu represent the black but fiery African dog with sharp fangs.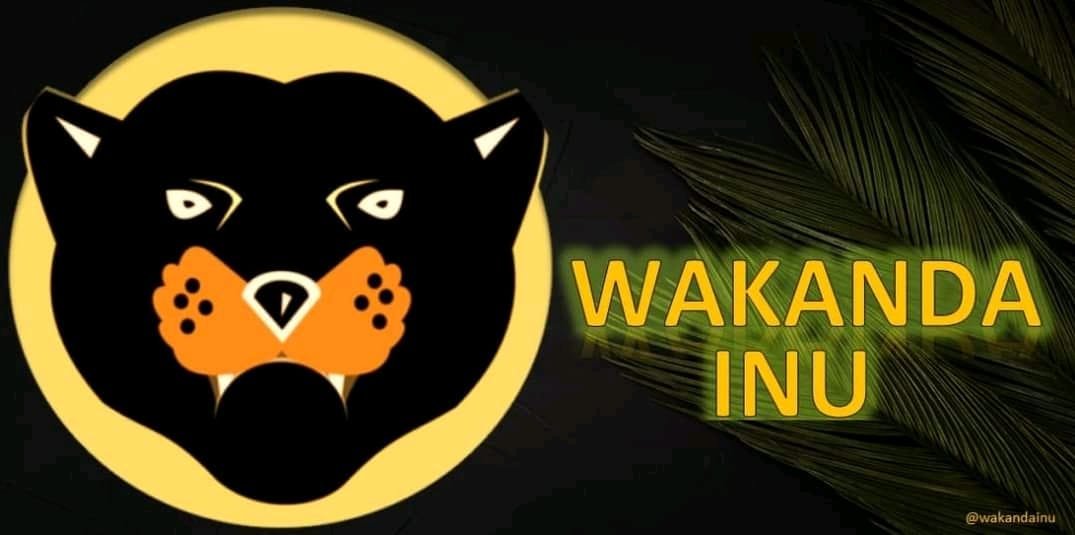 Wakanda Inu is not just a memecoin, but a "movement" launching the African generation out of poverty. 
"Out of poverty"? Yeah! Wakanda Inu is here to change the narration that Africans are poor regardless of the poor governance and mismanaged resources.
Let me simplify this, I hate confusing parables too.
Wakanda Inu is a "meme" cryptocurrency token launched in Africa by Africans Africans and the rest of the world who believe in the movement of Wakanda.
According to Nairametrics, Wakanda Inu is "A memecoin bigger than Shiba Inu, driving crypto adoption in Africa"
That's what Wakanda Inu is here for!
VIDEO: How to Buy Wakanda Inu
Here is a big deal about the Wakanda Inu;
Wakanda Inu was launched in just a few days (not even up to a week as at the time of writing this), but a lot of people who believe in the movement are turning millionaires with few bucks traded.
Wakanda Inu grew to 1200% in just 72 hours of launching.
In case you don't know what that means; if you invested $50, you would have made $600 in just 72 hours!
I know what you're thinking; "this gotta be a kind of Ponzi scheme or gambling" ?
Okay, let's talk about that;
Is Wakanda Inu Scam or Legit?
Short answer: Wakanda Inu is not a scam, it is 100% legit.
Long answer: Because it's a memecoin launched in Africa doesn't mean it has to be a Ponzi scheme or scam. It's true that some coins launched in Africa are pure scams like the one in which its price pumped to over $80,000 – even the all-time high of almighty Bitcoin has got up to $70k.
When this project started, some people are discouraging others not to buy the token as it is a scam token. "It is launched in Nigeria by Nigerians, it has to be a scam", that's what they keep saying.
Even if the whole world transcribes "Nigerians" to "Scammers", we are still proud of what we legally do to help humanity. Such as Flutterwave, Interswitch, and Paystack (acquired by Stripe) to solve online payment problems, and these are globally seen as great ideas and innovations.
Not to talk of other things we are doing to represent the continent.
"76% of the token is owned by one address" – This is another thing some people are saying to deplete Wakanda Inu.
Is it true that 76% of the Wakanda Inu is on one address?
Yes, it is true.
You're disappointed? Don't be.
If 76% of the token is on one address, does that mean it is a scam?
But the 76% are locked and meant to be burned, nobody has access to it. No developer, no founder!
To answer that question, take a look at the contract address on Bscscan.com or any tools you like and you will see it is LOCKED. If the total supply is made available for trading, then the token will be too much and useless.
Imagine if they are selling iPhone 13 Pro for just $50, everyone will buy it because it is cheap. And that will make iPhone 13 Pro and even, valueless.
So what's the idea of burning such an amount of token? To make it scarce.
Yes, scarcity adds value to something, including a cryptocurrency. Using an address specialized to burn the token as a foreword to call a token "scam" is irrational.
Wakanda Inu is 100% legit and that's why a lot of people are backing it.
Who are those backing Wakanda Inu?
A lot of big people. But let me point out clearly that, "backing" here doesn't mean these people own the token, but they're just supporting it with "passion".
Who are these people? I will mention a few but I won't say much about them though.
1. Chris Ani, founder of DABA
Chris Ani is a household name in Nigeria's tech industry, especially in Cryptocurrency. He is the African ambassador for Binance (the world's largest cryptocurrency exchange platform). And he's a successful man who is rising to the top through cryptocurrency.
As part of his mission to educate and Impact people positively, he founded Digital Abundance Business Academy, DABA. 
DABA is a school, a school that teaches you how to make money legally. I'm a student of DABA and the knowledge gained/gaining is helping.
Join us today, visit www.daba.school to learn more
2. Gaius Chibueze, founder of AbitNetwork
This man also rose to the class of upper echelon through cryptocurrency, and ever since then, he has created some platforms to help people get more out of blockchain technology.
He founded Tatswap, tatcoin, tatswap among others
Tola is also a name that rings a bell in the African crypto space. Cryptocurrency also changes his life and he's telling the world, especially Nigerians on how they can escape the trap of poverty with cryptocurrency.
Sequel to his experience and contributions, the young man has been interviewed by many media outlets including the world-famous BBC
And a lot of other big people and many other exchange platforms such as Quidax, Roquu, Flitaa, etc.
With all these people supporting Wakanda Inu, it's definitely not a scam, or going to turn to a scam token soon. 
You know "good name is better than gold" right? Yeah, they won't put their name on the line to back a scam token.
Important Notice:
Some people are using their blogs and social media handles to fight against Wakanda Inu because they believe nothing good can come out of Nigeria at all. These people will give you a reason not to trust the token.
But whatever their reason is, it is far from true.
The world believes African countries are underworld, that's why Wakanda Inu is here as a strong movement to change that.
And of course, you can decide to listen to them. It's not a loss or gain to the community or you.
This is not a Ponzi scheme. But if you read this blog post to the end, I will show you something about Wakanda Inu.
Read on ?
But why Wakanda Inu?
Wakanda Inu is a community-driven token to help African gain financial control of their life. It's all started as a discussion in a WhatsApp group, and the idea is taken up and launched!
Wakanda Inu is for poverty alleviation and anything around it.
Chris Ani's said on Facebook;
"We will build schools, tech hubs, a marketplace in Wakanda with #wakandainu"
Yes, that's the vision of Wakanda Inu and as citizens, we are supporting it.
Wakanda Inu: Many Are Called, Many Are Getting Rich
Everybody can be part of the movement including you. It takes nothing other than your determination and a little knowledge of how cryptocurrency work.
Currently, people are sharing sweet testimonies of how Wakanda Inu changed their financial position. A lot of people that I can't even mention all of them
Is it a 15-year-old girl that bought $50 worth of $WKD and earned $1,900+ in just a few days? Or to mention a guy that said Wakanda Inu helped his brother to pay a debt of N1.3m – about $2000+
Or let me talk about myself.
I invested 0.1 BNB after the presale, that's about $68 then and I made about 1.2 ( about $800)BNB in a few hours and I have to invest more.
Many are called, Wakanda is for everybody who believes in the spirit of Africa.
Where to Buy Wakanda Inu?
You can buy Wakanda Inu on the following platforms:
Pancakeswap

Quidax.com

Roquu.com

Flitaa.com

HaggleX

BoundlessPay

Tatswap

Obiex

NaijaCrypto

Many are still coming
How to Buy Wakanda Inu
Buying Wakanda Inu is very easy, even if you don't know anything about cryptocurrency trading. Follow the simple steps below;
Download any of the apps above

Sign up and complete your registration

Verify your email address, phone number, and NIN submission to upgrade your limit

Deposit fund (each platform will provide a guide to do this)

Buy Wakanda Inu easily.
But in case you want to use pancakeswap, all you have to do is download wallet apps such as Trustwallet, MetaMask, or SafePal.
Watch this video to see how I used Trustwallet to buy Wakanda Inu
Create a wallet and go to the dApp search bar, search for https://pancakeswap.finance
Swap your Bep20 USDT, BNB or BUSD for Wakanda inu.
NOTE: You must have a small BNB to pay for the network fee.
Frequently Asked Questions (FAQs) on Wakanda Inu
What is Wakanda Inu's Contract Address?
Wakanda Contract Address is: 0x5344C20FD242545F31723689662AC12b9556fC3d
Where Can I get learn more about Wakanda Inu?
Disclaimer: Brotherly Advice Before You Buy Wakanda Inu
Wakanda Inu is not a Ponzi or get rich scheme. So don't jump into think because you want to get rich quickly and get out. You may end up losing your money if you're not patient.
Someone bought the token it has already pumped, then the market retraced and he was so sad that he decided to sell at loss.
If you can't hold for a long time, don't buy!
Also, avoid scammers. Some people have created fake telegram groups and maybe they did the same for other social media platforms, but avoid these people at all lengths.
If you're interested in joining Wakanda Inu's group, go to the official website (wakandainu.com) and scroll down below to see the official handles.
Lastly, cryptocurrency trading is risky. So, don't borrow money or use your school fees to invest. Only invest what you can afford to lose.
This is not financial advice, but buy Wakanda Inu ?
PS: This post is on Wakanda Inu not Sponsored. It was written by myself (Stephen Gbolagade) and published on my blog (https://gbolamedia.com). Everything here is my experience with Wakanda Ina
Buycoins Review: Easiest Way to Buy, Sell, Store & Trade Cryptocurrency in Nigeria
Is Buycoins legit and is it the easiest crypto exchange app in Nigeria?
Maybe at a point while surfing the internet for the best apps to buy or sell your Bitcoin and other crypto assets in Nigeria, you came across Buycoins and you're wondering if the platform is legit or scam.
And if it's legit, how can you buy and sell easily on Buycoins?
In this blog post, I'm going to answer these questions.
Not just that, I will also show you how you can make money on Buycoins by simply doing small tasks.
If this is the first time you're hearing the name "Buycoins", you may want to know what the platform is all about, isn't it? Okay, let me give you short overview about the company.
About Buycoins
Buycoins (or Buycoins.africa) is a crypto exchange platform in Nigeria where you can buy, sell, store and even trade some cryptocurrencies such as the famous Bitcoin (BTC), Ethereum (ETH), Ripple (XRP), Litecoin (LTC) and few others.
But Is Buycoins Legit or Scam?
Buycoins is 100% legit.
I've been using the platform for about 2 years and I can tell you that Buycoins is tested, and trusted.
Although before I got to know of Buycoins, I have been using Okex and Luno apps, but on getting to Buycoins, I have no choice than to fall in love with the platform.
What are the things that makes Buycoins stands out?
Pros of Buycoins: Why Should I Use Buycoins.Africa?
I'm going to make the points clear but simple. Below are the reasons why I'm using and vouching for Buycoins;
·         Clean and Easy to Navigate Website & Apps
Buycoins.Africa did a great job on the user interface (UI) and users' experience (UX) of their products (the mobile apps and website). Everything is simple, clean and direct.
To be honest, other competitors are doing great jobs on UI/UX but the simplicity of Buycoins is on point. If you're new to Crypto of things, you won't get lost as the platform is self-explanatory and simple to use.
·         Easy ways of Funding Your Account
Funding your Buycoins account is very easy from day one, as you can send money from your bank account to your Buycoins generated account number (Providus).
But Remember that CBN ban banks in Nigeria against anything cryptocurrency. As a result of this ban, some exchange platforms who operates in Nigeria are faced with the issue of how their customers will be depositing funds in their account.
Fortunately, Buycoins is one of the first platforms that came with a solution. Now, you have multiple ways of funding account with Naira from your banks.
You can't fund your account on some platform (like LUNO) till date because of that CBN ban, but that's not the case on Buycoins.
·         Withdrawal is easy too
Just like it was easy to fund your account with Naira, you can withdraw your money in Naira on Buycoins to your Nigeria's bank account without falling for P2P scams which frequently happen on Binance, Okex etc.
·         Customer Care Response is very Fast!
I once had issues on my account but I got them solved in the blink eyes just because of the fast customer care representative.
Till now, Kuda Bank is still ghosting me, I contacted them on Live chat, e-mail and Twitter, I've got no response.
Personally, I like a company who invests on their customer care team. That's the reason I keep using JUMIA for shopping despite the frustration I'm personally facing with them.
RECOMMENDED: 5 Ways to Make Money on JUMIA
And because of fast and patient customer care support, that's why I chose to Heroshe to ship from USA for me instead of ShopToMyDoor.
If you're a curious person like me, and/or you want to get fast solution any issue you may face using a product or service, then you should look for a company with good and fast customer care team.
That's why I choose Buycoins and I think you should do the same. (Click here to start)
·         The Founding Team
Well, maybe this is not necessary to you. But to me, it means a lot.
I've not met the founding team of Buycoins.africa face-to-face, but they're quite famous especially on Tech twitter, Tech or Entrepreneurship News on Africa.
Timi Ajiboye, Tomiwa Lasebikan and Ire Aderinokun are the frontliner of Buycoins and other related companies. (you can google the names tho).
The founding team members are Nigerians, so they understand what we need better unlike some alien companies (other are trying too, but "Abinibi yato si Ability" – Naturality differs from Ability or artificial).
·         Ability to Trade on Buycoins
For years, we depend on using foreign platforms like Binance, Okex, Kukoin, Bitmex etc., to trade cryptocurrency.
That's not really a problem. But the problem is "How to Easily Fund the Account".
We know a way we use manual peer-to-peer exchange and then send to the foreign trading apps. The stress, the fees and the exuberant interface is a headache to, especially newbies.
But gladly, we can now Trade easily on Buycoins on the Buycoins Pro app.
And that's also a milestone too. Buycoins is one of the first to Nigerian crypto's company to achieve that. We may totally ditch the foreign apps and use Buycoins Pro to trade easily.
·         Zero Transaction Fees
If you've bought or made a transaction on Binance or LUNO or any other platform, you will understand what I mean. I mean the transaction fees on those apps are very high!
But on Buycoins, transactions are free!
You only pay the network fees.
I don't need to explain too much, sign up for Buycoins and see these features yourself.
·         Reliable P2P Trading System
In cryptocurrency space, you'll be dealing with 90% of people you don't know if you want to buy or sell using Peer to Peer (P2P) which you can't even escape.
While dealing with these anonymous people, you can be scammed easily. And once you're scammed, that's the end.
It's unfortunate that, as big as Binance and Okex are, they haven't curb scamming on their P2P system, which they can't really because they can't control the system totally (i.e. they're decentralized).
But on Buycoins, you have nothing to worry.
Most of the buy and sell orders on Buycoins are P2P but you may not notice as everything will be taken care of, for you.
Cons of Buycoins: What are the Downsides of Buycoins?
As good as this platform is, we shouldn't see any downside, right?
But I'm afraid to remind you that nothing is perfect in this our planet earth.
So, what are the downside of Buycoins? They are;
·         They Still Need to List Some Coins!
I don't know the processes behind listing coins on both exchange or trading platforms. But whatever the processes are, I know they're not easy.
Maybe that's why there are not enough coins listed on Buycoins.
But popular coins like BTC, ETH, LTC, XRP, USD Coin and USDT are there. And recently, the likes of DOGE, Chainlink, Cardano, Stellar, Binance Coin are added.
I know as times goes on, Buycoins will have lot of listed coins like Binance.
·         Not all Nigerian Banks are supported
We have more than 20 banks in Nigeria, but you can only fund or withdraw to less than 10 banks.
Nigerian Banks available for Deposit and Withdrawal on Buycoins
Kuda Bank
FCMB
ALAT (WEMA Bank)
Abeg App
Fidelity Bank
Diamond Bank (Acquired by Diamond Bank tho)
If you're not using any of these banks, then you can't fund or withdraw with Naira. ☹️
But the good news is that, you can easily join the Abeg App or Kuda Bank easily.
That's it about Buycoins.
Now back to the previous question; is Buycoins the Best in Nigeria; Is it legit or scam?
Buycoins is the easiest exchange app in Nigeria, it is the best and it is 100% legit!
If by now you're interested in using Buycoins, the next question you may want to find answers to is;
How to Get Started on Buycoins?
Click here to sign up for FREE;
Put a correct email address and click on "continue";
A verification link will be sent to that email address, to and verify;
Login to your Buycoins account;
Upgrade your account (Click on "Verify Identity"): Add Bank account, BVN and Phone Number;
Set up 2-FA for security sake;
You can now deposit and start using Buycoins!
Important Notice:
First, your BVN is safe; It's just to verify your information.
Make sure you add all your bank accounts (linked with your BVN)
Make sure you deposit ONLY from your bank accounts added.
If you mistakenly deposit from any other bank, your account will be locked and you'll need to do another verification to unlock it. Hence, add all your account numbers and only deposit from your added account numbers.
You can only withdraw to your added accounts number too (if available for withdrawal).
For easily transactions, download and use the mobile apps
I told you earlier that I will show you how to make money on Buycoins right? Let me fulfil that promise now ?
3 Ways to Make Money on Buycoins Africa
1.      P2P Trading
You can buy coins at low price and sell at higher price on Buycoins' P2P trading platform.
Let's say you have N100,000 in your bank and the current BTC price is $41,000. You can buy N100k worth of BTC and quickly sell on P2P maybe when BTC hit $42k.
That's called swing trade. You might not make big money, but you will definitely see earn few bucks
2.      Coin Lock
Aside from quickly buying and selling coins on the P2P platform, you can also earn money by locking your coins for a certain period of time.
Let's say you're saving in Ethereum. Instead of just stacking Ethereum like that, you can lock it and earn money.
You'll earn 12% interest of whatever you locked.
If you locked N100k, 12% interest on it is N12,000!
This is another sure way to make money on Buycoins, all you have to do is refer your friends to join Buycoins and when do they that, you'll be paid N1,000 for each person.
If you're able to refer like 20 people, that's N20,000 for you.
NOTE: Those people you referred must complete their sign up, deposit at least N5,000 and trade up to N10,000 on Buycoins before the money can be released to you.
Conclusion: Buycoins is LEGIT and the Easiest Platform in Nigeria
So that's all about Buycoins Review and how to Easily Buy, Sell, Store and Trade Cryptocurrency in Nigeria.
If you have any question, kindly use the comment box below. Subscribe and don't forget to share this with someone, it will take you few seconds (please do that)
This post "Buycoins Review: Easiest Way to Buy, Sell, Store & Trade Cryptocurrency in Nigeria" – appeared first on https://gbolamedia.com
8 Legit Ways to Make Money with Bitcoin (Cryptos) – No 2 is the Easiest!
I understand why you are trying to make money with bitcoin; you're either tired of that job, that vocational skill that's not giving you enough, you're a student and you're trying to start taking your own responsibilities or, you are just looking for a reliable side-hustle.
That's quite good, I hate comfort zones too.
But you need to be very careful because you can easily be scammed due to your lack or inadequacy of knowledge about making money with cryptocurrencies.
Right in this blog post, I will highlight a few ways you can definitely make money with bitcoin and other cryptocurrencies. And I will also show you a few ways you can spot a scammer who's trying to turn you into a prey.
Before we go into the pool, do you know what bitcoin or cryptocurrencies are?
Oh well, for the sake of those who need a brief introduction, let me say one or two things about cryptocurrency so that you'll understand basically how it works.
What is Bitcoin and Cryptocurrency?
A cryptocurrency is simply a "digital money".
Too quick right? Okay, let me explain further;
A cryptocurrency ("Crypto + Currency") is a means of exchange or currency that makes use of digital files as "money". These digital files are so secure because they're created using a method known as "cryptography" and are decentralized.
Let's me make it clearer;
Cryptography is the science of hiding information, meaning that you can visibly see the currency (just like the Paper notes or coins) but you can know how much of a cryptocurrency you have, you can send, receive and trade it.
"Decentralized" simply means it is under nobody's control. 
This is the most interesting part of cryptocurrencies. Unlike the US Dollar, Japanese Yen, Nigeria Naira and other currencies that are being controlled by the government, nobody is controlling bitcoin or cryptocurrency!
Bitcoin is a cryptocurrency created in 2008 by someone or a group of people (anonymous) called Satoshi Nakamoto. 
Bitcoin is one of the cryptocurrencies we have, just like the US Dollar is one of the note currencies we spend in the world. Other cryptocurrency we have included Ethereum (ETH), Ripple (XRP), Litecoin (LTC), Monero (XMR) and so on.
Now that you know what bitcoin is, let's talk about making money with it.
Kindly note that just like you can make money with bitcoin, you can also make money with Ethereum and other cryptos. 
Make Money with Cryptos: How to Make Money with Bitcoin
1. Trading
This is the fastest way to make money with Bitcoin and any other cryptocurrencies. 
Trading requires deep knowledge and insight about the crypto sphere. You need to learn how to do your Technical analysis, Fundamental analysis and sometimes, Sentimental analysis.
If Cryptocurrency trading is easy, everyone would have become a billionaire by now.
You need to invest in learning 'how to trade crypto' by paying a mentor who's a lion in the space.
Note that Trading is risky, you can make a lot of money if your analysis is correct while reverse is the case if your analysis didn't tally with the market.
So, you can learn how to trade, if you can afford the mentorship fee.
The mentorship fee varies from $200 (N100,000) upwards depending on the mentor's package.
2. HODLing
You are wondering, what is the meaning of "HODLing", isn't it?
Well, HODL simply means "Hold". 
HODL is a term used in cryptocurrency which means to hold a particular coin for a while, with the expectation that the coin will gain more value in the future.
A good example is when they told you to HODL Bitcoin.
One (1) Bitcoin was around $5,000 a year ago. Hadn't you bought a fraction of Bitcoin that was worth $1,000 and HODL till now, you will be in massive profit.
Because bitcoin is now $60,000 (as at the time of writing this) – that's 6 times increase… you will have more than $6,000 now.
HODLing is a safer way to make money with bitcoin and other cryptos. It's just like saving money and you have nothing to lose.
HODLing is slow compared to Trading.
But I personally prefer to be on the safer side.
You can get crypto wallets to start your savings today. Below are the list of apps to help you get started;
Top Wallets to HODL (Save) Cryptocurrencies
1. Binance

2. OkeX

3. Luno

4. Buycoins (for Nigeria)

5. Trustwallet
HODLing to make money with bitcoin doesn't require a special skill. All you need to learn is how to create your account and verify it and finally, how to buy the cryptocurrencies.
3. Staking
Staking is a way to make money with cryptos.
Generally, staking is like a "BONUS" but more massive than a mere bonus you may be thinking of.
If you're holding a particular coin, let's say Ethereum…
You will have to just keep the Ethereum there and wait till the price pump (increases). But as a sharp guy, you are supposed to make money with Ethereum instead of waiting for the pump season.
That's where "staking" comes in.
You can stake Ethereum to earn another coin for FREE.
I sometimes staked ETH and earned COMP for free. Later, the price of ETH and COMP pumped at the same time, that's profit for me.
For instance, let's say I staked $50 Ethereum to earn COMP.
After a month, I have earned a free 0.004 COMP… 
The COMP that I earned is FREE, and I will make money if I sell it. Note that my ETH is still there and its price is increasing as the market is pumping.
In essence, Staking is a 2-in-1 way to make money with cryptos. 
You can check on the likes of Okex, Binance and the BSC platforms for coin staking.
4. Receive Payment with Cryptos
A good but not common way to make money with Bitcoin.
If you're a freelancer, you can simply ask your client to pay you in Bitcoin or any other cryptocurrencies. I prefer this option as a method of receiving payments from abroad as it is faster and safer.
If you worked for someone and the agreed price is $100, if you receive the money in fiat (paper currency), you can never have the same $100 in your Bank account. Why?
If you receive the money through PayPal, you'll be charged by PayPal if you are withdrawing directly. And if you are exchanging the funds, you will lose some money due to the exchange rate and the exchanger's commission on the transaction.
Same thing applies to receiving the money through a freelancing website, most of them charge 20% fee. That's $80 left and the payment processor will still take theirs.
But if you receive the $100 through Bitcoin, Ethereum, you will have more than that $100 in a few days, if you can HODL and even proceed to STAKE it.
5. Become an Exchanger
There's money in this business, but you need to have money to make the money.
Confused?
Some people want to SELL Bitcoin while some others want to BUY. What if you cover the distance between these BUYERS and SELLERS?
You buy from the SELLER at a particular price and SELL to the BUYER at a higher rate.
Let's say you bought Bitcoin at the rate of P500 per USD, you can sell to the person that wants to buy Bitcoin from you at the rate of P540 per USD… Meaning, you will make P40 on every dollar transacted.
NOTE: P is your local currency such as Naira, Rupees, Cedis etc.
Let's say you bought $100 worth of Bitcoin at P500, that's P50,000 spent, right?
If another person comes to you to buy $100 worth of Bitcoin, and you sell at P540 per USD, that's P54,000 – meaning you've just made P4,000 profits.
That's just a peak of how a (local) exchanger like this TrueXgold.com makes money with Bitcoin and other cryptos.
Do you know that you can HODL and STAKE in the process (before someone shows interest in buying from you)…?
I once sold $60 worth of ETH because I needed money urgently. 
Do you believe that ETH pumped massively the second day? Hadn't been I haven't sold the ETH, I would have made more than $100 (about $40 profit).
Well, the exchanger got the profit.
Another great way to make money with Bitcoin as an exchanger;
If you have some money to invest, you can hire developers to develop an exchange platform like Binance, Hotbit, Buycoins etc., for you.
But it requires a lot of processes and money to be spent on the development and marketing team.
You should have a minimum of $30,000 for this project.
You can try the local exchanging business and see how it works.
6. Crypto Faucets
Without much ado, Crypto faucets let you earn FREE coins or tokens by completing a given task.
Sometimes, it can be to play games online and earn very small tokens as reward.
A good example of websites that offer this type of rewards is Freebitco.in where you will be given free satoshis (small amount of bitcoin).'
You can also get Brave browsers and engage in some of the opportunities that pop to you.
Do more research on this, there are many apps and websites that reward free tokens by completing simple tasks.
7. Crypto Mining Pool
Just like hidden treasures like Gold and Silver are mined, cryptocurrencies can also be mined but not with the spade or digger. You need strong machines and hardware to mine cryptocurrencies
Another best way to make money with bitcoin and other cryptocurrencies is to mine them.
Setting up this machine is a bit technical and expensive.
But, you can also find some platforms (websites or platforms) where you can mine cryptos or tokens for free without setting up any machine. 
An example is Stormgain, where you can start mining bitcoin with a small fee.
Do your research on this too.
8. Affiliate Marketing
Affiliate marketing needs no introduction, but if you don't know anything about it, kindly read this post on what's affiliate marketing and how to be successful at it.
The easiest way to make money with Bitcoin and other crypto is affiliate marketing.
You don't need to spend anything than recommending a platform to someone through your unique affiliate link and you earn commission if the person takes action.
Almost all crypto exchange platforms have this feature.
For instance, Okex will give you $30 if you invite your friend to BUY cryptocurrency on the platform. Binance, Hotbit, Bundle Africa, Luno and others have theirs.
Imagine you referred 20 people to BUY their cryptos on OKEX with your affiliate link, and 5 people actually take action, that's $30 x 5 = $150 for you.
Affiliate marketing in crypto is a side hustle though.
BONUS: 
You can also try Airdrops.
I don't really want to talk about this because most of them are FAKE and others are pure scam. But nevertheless, some people who're lucky enough, still make money with Airdrops.
So, DYOR (Do Your Own Research) on Airdrops and how to make money with it.
CONCLUSION: What's the best way to make money with bitcoin (cryptos) in 2021?
I have highlighted 8 ways you can make money with cryptocurrencies and this applies to anybody irrespective of your location, either Nigeria, USA, India or Italy.
But try as much as possible to avoid being scammed.
If you don't know something, Google is your friend, read and consume a lot of information online and if you have the money, get a mentor.
Kindly note that FOREX including Cryptocurrency trading or engaging in it is risky, so don't borrow money to invest and don't invest more than you can afford to lose.
Those are the ways to make money with bitcoin and other cryptocurrencies.
If you found this content helpful, kindly subscribe to my newsletter and share with your friends by clicking on the floating social media icons. 
Don't forget to follow this blog on Facebook and Twitter to receive updates of the future blog blogs. STAY SAFE.