#Crimewatch: How JUMIA Scammed Me of N85,000 in a "godfearing" Way
Is JUMIA really a scam?
Maybe. But I recently have a bad experience with JUMIA which is burning me emotionally and I decided to share first of its type on this blog.
Maybe you know of this trick scammers use to lure their victim;
For instance,
They will tell you there's a particular amount of money in a foreign country which they supposed to have access to. But because the owner (who's mostly a relative) has willed all the money and properties to help those in need.
And they want you to have access to all that money. You will be happy if it was your first time seeing such message.
OR
Someone might just say they're calling from your Bank because your account or ATM card has issue. And they're ready to help you sort it out and bla bla…
THE BOTTOM LINE:
They will first act as "angel of peace", posing to be the best in position to help you. Maybe you've seen such on your email address, text message or through direct phone call.
That is what most of these companies we know are doing.
At the inception of their business, they will give you every reason to trust them, they'll convince you that they're the best plug among others.
But once they gain that trust and stand, they will start misbehaving.
All Banks and Telecommunication companies in Nigeria are like this.
But it's so sad to see that JUMIA has joined them!
Whenever you hear or see "JUMIA", you think of nothing than a great shopping site disrupting African countries like Nigeria, Kenya, Ghana etc.
Same thing applies to MTN and some banks in Nigeria.
I don't know maybe you're a scammed victim of one or all of them, but I am.
A lot of people are victims but are ghosted or silenced because their voice isn't deep enough to be heard. Only few people who takes their ranting to social media platforms like Twitter or Facebook got noticed and maybe helped.
I have been operating this blog for some years but after my encounter with JUMIA, VFD Bank and MTN.
I decided to add a "Crime Watch" category to speak and document our (you and I) experiences with these multinational companies, banks, Ponzi schemes and anything crime happening in Nigeria (which has been confirmed).
If you've been scammed by any company or anybody before, kindly share the proof (screenshots and any other proof), narrate how it happened exactly and forward to Admin (AT) olgade.com.
I will go through it and inform you if it will be published or not.
Now, let me talk about how 3 big brands scammed me in a "god-fearing" way. After this post, you can share your opinion or experience too.
Let me start with JUMIA first;
Is JUMIA Legit? How I was Scammed by JUMIA
Jumia is no doubt the top shopping sites in Nigeria.
The reason for this is because of the platform, how it is designed, you have access to almost any product you need because there are thousands of vendors and thanks to the channel of distribution at JUMIA.
With these reasons and many others, Jumia is top-rated in Africa and can boast of million of visitors (buyers) per month.
Personally, I've been using JUMIA for years. I liked JUMIA and recently, I wrote about money-making possibilities on JUMIA which you can also read here.
But after JUMIA gained a strong stand in Nigeria, they no longer care about trust and customer satisfaction, which were two of the main reasons why people like myself choose JUMIA.
I've been using JUMIA for years even till last week until they give me a reason to stop and try other shopping sites. Let me tell you what happened;
On June 13, 2020:
I decided to use JUMIA to procure an office chair. I found the type of an office chair I want to buy at the rate of N79,000 and the shipping fee was N5,970.
NOTE: The N5,970 shipping fee is ridiculously high as opposed to the N1,300 I saw before placing the order.
STRATEGY: Start checking the before and after cost of shipping fee and note if they're extorting you here or note. The logistics part of the business is one of the ways JUMIA make money, which is okay. But always checkout for this, to avoid being extorted.
I did not care about that, what I cared for, was the actual office chair.
So, I paid the total amount of N84,970 for the chair.
The office chair should be delivered between 2-3 weeks.
On June 24, 2021:
That's after 11 days of placing the order on Jumia, I received an email that the order has been cancelled and the refund has been completed.
According to the email, the refund can be seen in my JumiaPay account.
I was okay with that, and ready to use the refund to buy another items on the same JUMIA. But on getting to my JumiaPay account that same day, nothing is found!
"Well, maybe they sent the money to my bank account already", that was what I thought.
Because I used WEMA Bank to pay, I will need to wait for 3-7 business days before the money will be fully reversed to my account (according to what Jumia said).
I immediately took from the money I budget to renew my house rent (which will expire of July 31st, 2021) to purchase the same office chair on HOG Furniture. And the chair was delivered in less than 5 days!
RECOMMENDED: Read my review about HOG Furniture here
I waited for 10 business days but nothing as refund in my account!
On 1st week of July, 2021:
I contacted Jumia and I was asked to contact my bank.
I contact my bank, but they keep telling me no refund has been sent to my account.
I visit the branch office of Wema Bank many times, I call the headquarters a lot of time too, but no solution.
Funny things,
Jumia keep telling me to wait for 48 business hours every time I contact them. But the 48 business hours they've been telling me has turned to 48 days!
I recently chatted with one of the customer care agents via live chat, she immediately ended the chat after getting my order number. I sensed maybe this is a plot between them.
I contacted them through email, the message was automatically closed in less than 3 seconds
I keep contacting JUMIA and WEMA bank simultaneously to get the refund as to quickly renew my house rent before it expired. But all to no avail.
On August 10, 2021:
This is now the 48th days since JUMIA said the refund has been sent to me and 59th day since I placed the order.
The 48-hours turned to 48-days 😥
Well, I contacted JUMIA again and the same national anthem was sung to me again "We will get back after 24 to 48 business hours".
But I'm tired of waiting.
Well, I'm still waiting but till date my N85,000 is gone!
My Opinion: It is either JUMIA is a now a scam or the system they use to automate their service is no longer reliable.
For instance, Quartz (here) reported that:
"The company has disclosed it recently uncovered instances of improper orders placed and subsequently cancelled on its marketplace platform wrongly inflating its order volume."

"Some of the improper sales practices, the company said, were carried out by its own personnel in "Jumia Force," its network of commissioned agents."
The Punchng reported the case of such fraudulent acts being pulled at JUMIA before.
What if there are still some people at JUMIA carrying out some of these scam activities.
But whatever! Either it's an internal personnel or not, it doesn't change the fact that my N85,000 is with JUMIA. I have contract with JUMIA as a registered business entities in Nigeria NOT an internal personnel. And that contract is breached!
I thought I was the only one facing this issue with JUMIA but I'm not. In one way or another, people has been complaining too. Check their Facebook page.
CONCLUSION: This is a personal Experience with JUMIA
In general understanding, JUMIA is still the best shopping sites in Nigeria (No cap).
But like my English Language teacher in secondary school used to tell us "The more the words, the more the mistakes". In JUMIA context, "the more they keep growing, the more their service is regressing" and they seem not to care about this.
Let's say like one million people visited Jumia per month, and about 700,000 people purchase at least an item. But 10,000 people are not satisfied in one way or another, the may choose not to care because they have more than 600,000 people who's not complaining.
And that not caring is a problem to those who're affected. Like in my own case, I had to look for a way that actually affected me before I could renew my house rent.
This is not a defamation or derogatory blog post and it's not sponsored by anyone. But I'm actually disappointed with JUMIA as what they did extremely affected my finance management.
I don't know who to explain to, but the best way I can reach people is through my blog. At least 1,000 people will learn from my experience. And that 1,000 will tell at least 1 person each!
If JUMIA refund me today, I'll update this blog and let you guys know (You'll be notified if you subscribed).
Again, if you have any experience like this with anybody or any company, kindly type, put screenshot and send to me via admin(at)olgade.com
Don't be ghosted like that, yarn it!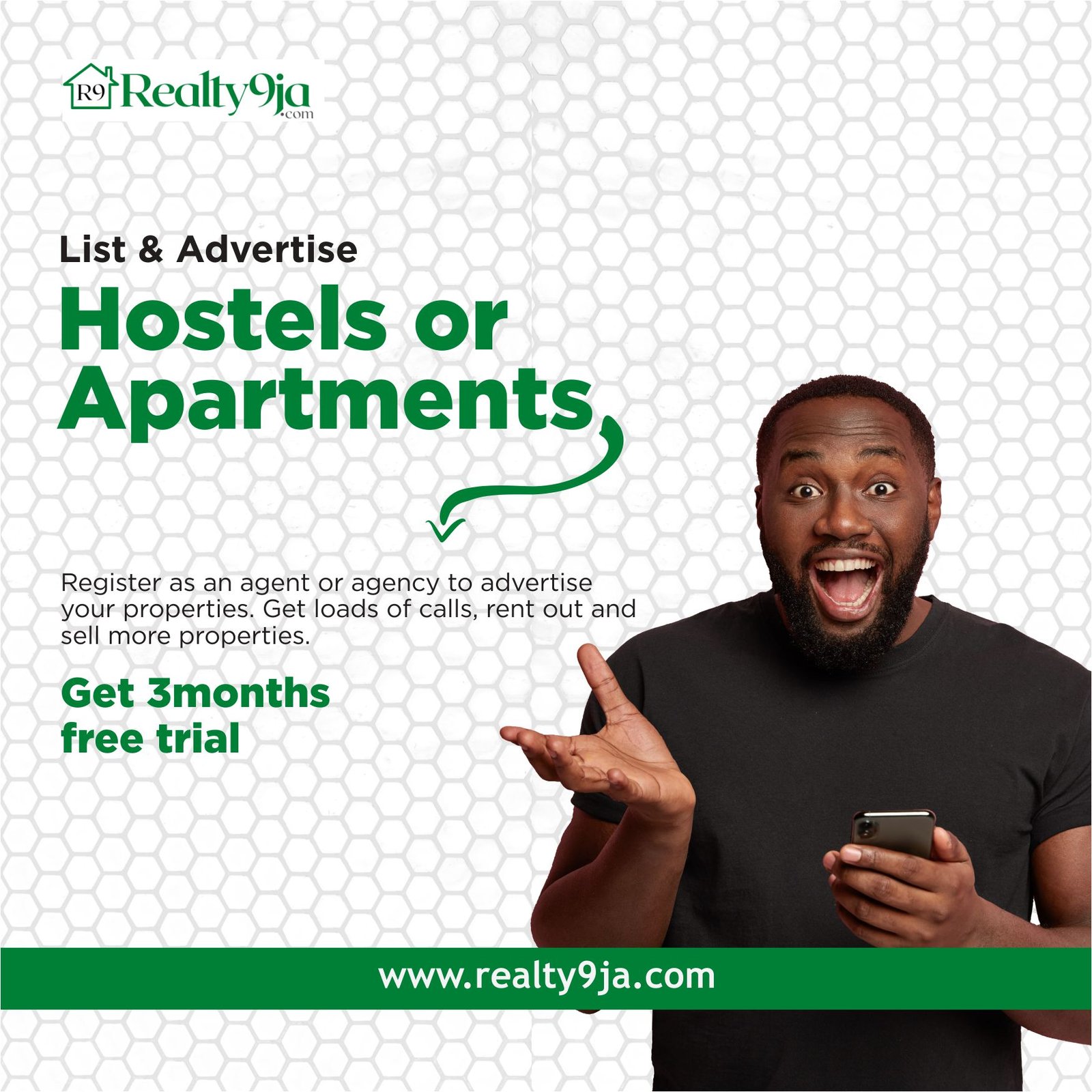 Loan Apps or Loan Sharks? How Fake Loan Apps are Dealing with "Poor" Nigerians
I don't know maybe you have used any loan apps in Nigeria, but I'm pretty sure you've seen a whole lot of "Advertisement" about different loan apps on Facebook, YouTube and even on your Android phones.
Have you ever wondered why there are so many of them?
Today, you'll see "K-cash", later you'll see "L-Money" and some others. It seems there's no tight competition in the newly loan shark industry in Nigeria, as we keep seeing new platform every now and then.
But the question we need to find answer to is;
Why are there so many Loan apps in Nigeria?
The answer is simply because Nigeria is a very poor country. The poverty rate is so high to the extend that Nigeria is crowned the "poverty capital" of the world according to CNN, Quartz and some big news platforms in the world.
BorgenMagazine reported that, about 50% of Nigerians are living in "severe" poverty.
According to WorldBank, the national poverty of Nigeria was 40.1% in 2019 and we should be expecting it to jump to 45.2% in 2022. Meaning that about 100.9 million Nigerians will be in extreme poverty then.
All these reports are true!
But what's the correlation between the poverty rate and fake Loan apps (sharks) in Nigeria?
These loan apps promised to help "poor" people with loan. So, some people who're in need of urgent assistance will have no choice than to take the loan.
And again, over 50% of Nigerians (over 100 million people) who are in extreme poverty are in urgent need of assistance.
Because of that, millions of Nigerians who uses smartphone or internet-enabled devices are downloading instant loan apps which has a big cybercriminal known as loan sharks as facilitator.
To be honest, giving or taking loan is not bad.
But if we take a look at these numerous loan apps floating around, you'll notice that something is suspicious and only the smart people can discern it.
Let me tell you what the Loan sharks does, then you'll compare with these arrant loan apps in Nigeria;
How Loan Sharks Business Works
A loan shark is a person or company that lend people large sum of money at very "high" interest rate in a very short time and asks those "borrowers" to pay even before the stipulated time using violence or threat.
These Loan sharks don't always force people to obtain loan, but their trap is always ready to catch people who need money "urgently".
Let's say you need about $5,000 to pay for something urgently, maybe like hospital bill, school fees, house rent or whatever. A loan shark can lend you that $5,000 and ask you to pay $10,000 within 30 days.
That's 50% interest rate, It's too high. But because you need money urgently, you have no choice than to take it and start living your life in fear till you pay that loan!
They can call you anytime and ask you to pay. If you don't have money to pay, you may be threatened to be sent to prison or they may use any kind of violence. And because you don't want trouble, you will have to start running helter-skelter in other to pay the money back.
Note that;
They give loan urgently
They have high interest rate
They use a kind of threat or violence to take the money back
A loan shark will tell you that they don't need anything from you than to give them your account number, address and phone number.
How to Detect a Loan Shark or Fake Loan Apps
A loan shark doesn't care if you have a job or not. They don't care about the source of your earning
A loan shark business doesn't have a physical address
A loan shark will pressurize you to "quickly" take the loan without any consideration'
Most time, the interest rates are undisclosed until the loan has been dispersed to you successfully
They don't respect you. Of course, they know you are poor and have nothing to offer or do, so you're treated like dirt
How Loan Sharks Operate in Nigeria
Most of these loan sharks in Nigeria are organized crime unit. They hide under the pretense of helping people with loan at the "most convenient" time and hour with their Loan apps.
To get loan from some of these loan sharks posing as "helpful" loan apps in Nigeria, you don't have to visit any office, all you have to do is click few buttons, enter your account number and boom, you're in trouble!
In Nigeria, they try to make you believe they're operating a legal service, so these loan sharks will ask for your BVN (where they can get your personal details).
Legally, you need to go through some stages and fill forms before you can be given a loan.
Let talk about few of these loan sharks to avoid;
Loan Sharks: Fake Loan Apps to Avoid in Nigeria
LCredit
9Credit
9jaCash
XCredit
AjeLoan
Kash Kash
SokoLoan
ICoin
HalooCredit
Appannie
PayLater
GoCash
And many more. IF you have an experience with any one of these listed loan apps or another one that's not listed here, kindly use the comment box below to share the story with us – help someone!
You should note that these fake loan apps in Nigeria have something in common, and that's exactly what loan shark business is all about.
The annoying thing Loan sharks in Nigeria do
Let's say Mama Ngozi want to take a loan of N100,000 from "257-CashMoney", a loan app in Nigeria, they'll not ask Mama Ngozi to give them her property address or use something tangible and inanimate as collateral.
But they (these fake loan apps) will instead ask Mama Ngozi to give access to her contact list which sounds too easy and nearly meaningless to her. So, she'll grant access without thinking twice.
After gaining permission to Mama Ngozi's contact list, these loan apps will copy the phone numbers found and save for future.
Are you thinking what they'll use the phone numbers for?
Well, those people with the phone number copied from Mama Ngozi's contact list are also in trouble if Mama Ngozi failed to pay the loan she took on time.
Personally, I've received threatening messages and calls because someone who borrowed money from them have my number on their phone.
Maybe you have received such message before.
Another thing is that, since these fake loan apps have access to your debit card, they can continue to remove money from your account as long as they wish.
And if there's no money in your account, you will be threatened with police.
And remember, police in Nigeria don't care.
There's no way you can avoid seeing their ads, they spend lot of money on advertisements in order to ruin the poor masses. But let's talk about different ways you can avoid their traps;
How to Avoid Loan Sharks or Fake Loan Apps in Nigeria
Never use any loan apps or online platform to borrow money again!
Learn how to save money, so you'll not need to seek for "urgent" loan
If you need to take loan, go to Microfinance banks or visit your bank
Ask your friends or family members for help
If loan apps are your only option, read more online about the loan app you want to use (check some here)
Whenever you have money, help those around you. So that people will help you too when you need help.
Another best approach is to ask for recommendation
Don't be too desperate to take the loan, even if it's urgent
If you take loan, pay on time.
RECOMMENDED: Check Top Banks that Gives Loan in Nigeria
What if you notice you've fall for any fake loan apps or shark, what should you do?
What to do if You've fall for Fake Loan Apps
Make sure you move all your money to another account as soon as you notice it
If you're too late to move your money before they start extorting you, quickly report to the crime unit of your bank with the screenshot of the debit alert
Deactivate your ATM card
Report the incident in a police station, give them full details of what happened
Give the fake loan app negative review on Google PlayStore or Apple AppStore and raise the alert on social media
Make sure you tell your friends and family members to disregard any threat from any loan agent
If possible, change your SIM card for a while
CONCLUSION: Be Shrewd, Avoid Loan Sharks or Fake Loan Apps!
Like I said earlier, over 100 million Nigerians are in "severe" poverty. And these people need "urgent" help which triggered millions of people to download instant loan apps in Nigeria.
I'm not saying all Loan apps in Nigeria are fake, but most of them are!
If you put 10 loans apps in Nigeria together, you'll discover that just 1 or 2 of them are legit.
Remember the tactics used by these fake loan apps, they will approach you with smile. But once you fall into their trap, you're in trouble. Not only you, but also those on your contact address.
If you need loan, you should look for a microfinance bank.
By the way, do you know that most digital banks in Nigeria like KUDA Bank, VFD Bank etc., offers loan at a very low interest rate?
A good example is KUDA Bank, you can get access to overdraft (loan) and pay 0.3% every day until you pay back.
In my own case, I can get a loan worth N30,000 right now and pay N90 as interest every day.
If I will pay in the next 30 days, that's just N2,700 interest on N30,000 per month!
You just need to be smart and avoid being desperate on "urgent" loan.
If you have had any experience with any of these loan apps, kindly use the comment box below to share with us. And don't forget that this blog post might be a life-saver for others, kindly share with them also.