Few weeks ago, I was trying to get a particular office chair for my workspace, then I stumbled on HOG Furniture. Just like you, I was doubting if HOG Furniture is reliable or not; as I'm pretty much familiar with the likes of Jumia and some other shopping stores in Nigeria.
Finally, I took the risked, placed an order and pay for the office chair.
But with respect to my experience in online shopping, and with HOG Furniture, is the company really the best online shopping store for furniture or homewares in Nigeria as they claimed?
I will answer that question right in this blog post.
But kindly note that this is not a sponsored post and I'm not promoting HOG Furniture. I'm just sharing what I've personally experienced.
Now, let's start!
About HOG Furniture
HOG Furniture is an online shopping store in Nigeria, primarily dedicated to home and office wares.
In simple term, the company deal with selling of stuffs like chairs, table, desk, cabinets, wardrobe, rug, carpet etc. And one more thing;
They also deal with Auctioning, cleaning and maintenance services.
Benefits of Using HOG Furniture
Competitive and Affordable price
Fast shipping
Fast customer care response
Anyone can become a vendor
You can refer people and earn money
Flexible payment options
7-days refund policy (too low tho)
You can get discount
etc.
Is HOG Furniture Legit or Scam?
HOG Furniture is legit. They are in business since 2009, that's about 12 years (as at the time of writing this blog post). They have no record of scam.
If you've been scammed by HOG Furniture in one way or another, kindly use the comment box below to share your story with us and we will be glad to publicize it in order to save someone outside there.
But personally, I have no issue of scam with HOG Furniture.
How to Buy Stuffs on HOG Furniture
Visit their website: https://hogfurniture.com.ng/
Sign up and complete your profile
Search for, and add your product to Cart
Proceed to Pay
After payment, wait for your items to be delivered to you.
That's pretty eazzy, isn't it?
But I will advise you to chat with them first before you place order. Before I placed my order, I had to chat with them on WhatsApp to know the shipping process and some other questions.
Now, let's talk about HOG Furniture if they're really the best online shopping store for furniture in Nigeria.
Is HOG Furniture the Best Online Shopping Store in Nigeria?
Well, I can't categorically say YES or NO. But to be honest, they're trying.
If they're not the best, they should be among the top 5 in homeware or furniture store in Nigeria (as you know we have the likes of popular sites like Jumia, Konga and Jiji).
But notwithstanding, below are what I experienced with HOG Furniture;
Pros of HOG Furniture
1.      Good Customer Care Support:
I ask questions a lot, especially if we're dealing for the first time. The response rate of the support team is fast. And you have a flexible way of chatting with them, which is through "WhatsApp".
They also follow up by calling you.
2.      Affordable Shipping Fee:
Their shipping fee is not expensive, but I won't tell you how much they charge as the fee is not fixed, it varies with respect to how heavy your item is, and how far your location is.
SO, I'll advise you to talk to the customer care rep to know your standing here.
3.      Fast Delivery
This is what I really like the most of all the reasons why I like HOG furniture.
Let me confess this;
Before I ordered for my office chair on HOG Furniture, I have earlier ordered for the same chair on Jumia, I waited for about 11 days for it to be delivered. Unfortunately, Jumia cancelled the order without any reason given.
I mean, after waiting for 11 days!
Well, I went to HOG Furniture, placed order for the same office chair and after 4 days, I got my chair!
4.      Large Inventory of Items
You have thousands of items available for you.
Okay, let's me also talk about the downside which I hate;
Cons of HOG Furniture
1.      Bad Delivery Handling
This really got me annoyed.
I expected HOG Furniture to be able to handle Delivery without stressing the customer (just like how Jumia and co does).
The day when they told me the items will be delivered to me elapsed without getting the item, that doesn't annoy as I believe maybe something happened. So, I was expecting it another day.
Then suddenly one day, a man called me, telling me to come "immediately now" for my package because he's going out.
And I was in the middle of an important meeting when he called.
He should have informed me in the morning before he got to my place. Well, I left the meeting and rushed to pick the items and I thought 30 minutes will be okay for me to take leave and return to the meeting later.
After getting to the pickup destination, the man asked me to pay for delivery before I pick the item.
I've paid for everything including the delivery fee, why do I need to pay again?
I had to call HOG Furniture to sort it out.
They delayed me for more than an hour there, before HOG Furniture send the delivery money to the driver.
Imagine what I lose that day because of poor delivery handling by HOG Furniture.
They should have:
Inform me earlier before the delivery agent got to my place
They should have paid the delivery fee and not waste my time with that.
I don't know why they can entrust package worth N85,000 to a driver and can not entrust him with just N5,000 for delivery.
HOG furniture needs to fix this!
2.      Incomplete Package
Buying an office chair from HOG Furniture was not my first-time buying office chair. And I know what must be included in the package.
Maybe it was a mistake or intentional, I didn't receive the Manual to install the chair, L and key screwdriver to assemble and tighten the chair.
With these two important items missing, I got annoyed too.
But they later send some DIY videos to replace manual, but I have to look for the "scarce" L and Key screwdriver myself.
HOG Furniture needs to be sure they package the complete items together before sending it out for shipping.
3.      Low ratings on products
You know rating is very important, that will help you make decision judiciously. But the products on HOG Furniture website has very low rating, and that may confuse you on knowing a trusted merchant or a scammer.
Maybe this is not HOG Furniture's fault. Most people don't care about dropping review unless the product come short of their expectation.
BUT they should try and get ratings and reviews, it builds trust!
So, Is HOG Furniture the Best in Nigeria When it comes to Furniture?
With the personal experience I shared above, I can't really say.
And don't be discourage, HOG Furniture is legit and their delivery is very fast. They just annoyed me slightly with the poor delivery handling stuff.
If you want to buy any item on HOG, go ahead.
If I were to rate them, I will give them 7/10. They should work on getting better.
In the future, I will still buy item(s) from HOG Furniture and see if they've improved or not; by then, I'll update this blog post with my experience.
So here you go, HOG Furniture is still one of the top 5 online stores for Furniture in Nigeria!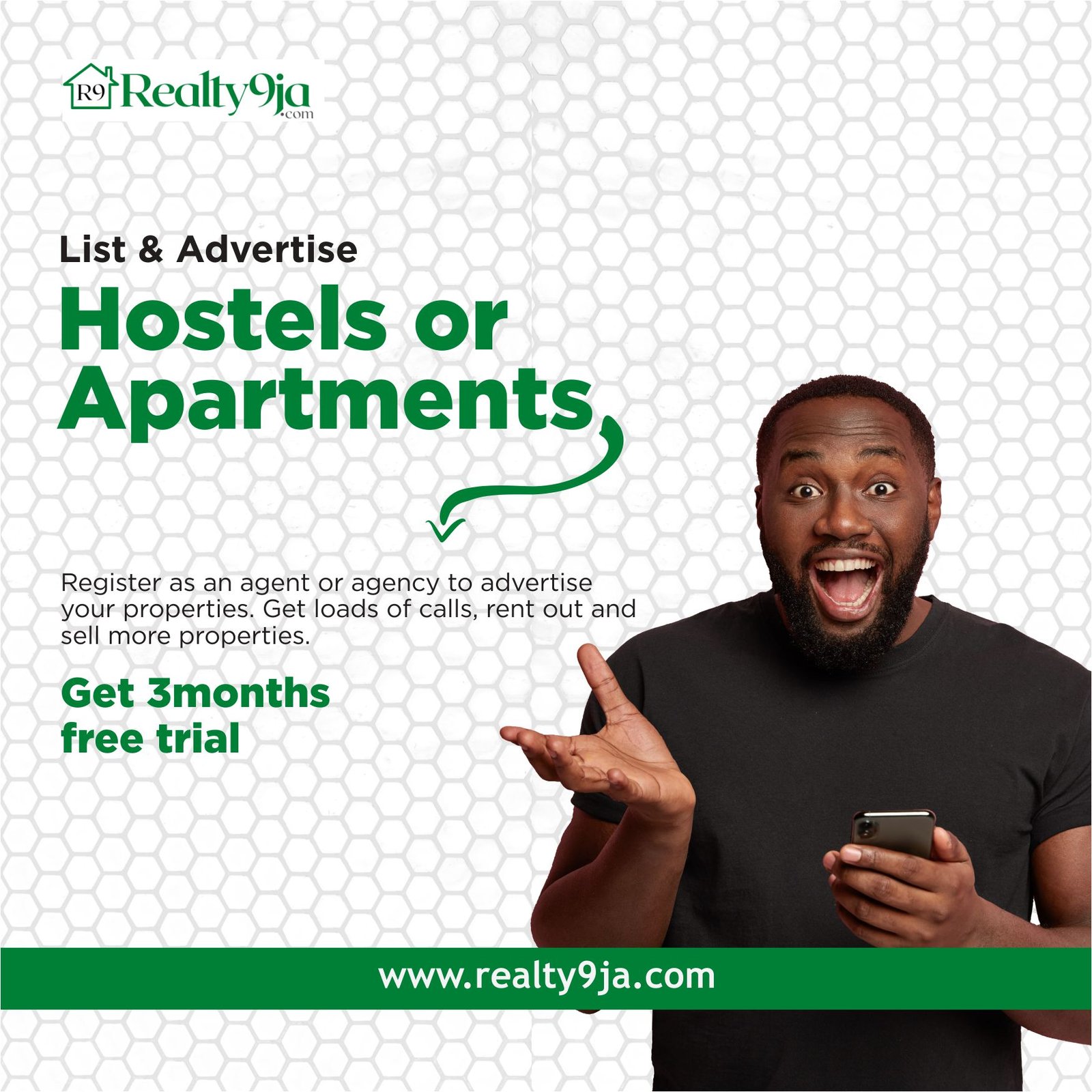 GIG Logistics Branches and Location (Addresses) in Nigeria
GIG Logistics by GIG Mobility is one of the leading logistics companies in Nigeria due to the company's mode of operation. Delivery is fast and the fee is not as expensive as other competitors.
If you're trying to ship your stuff across the country, or to other countries like in Africa, the USA, the UK, etc., GIG Logistics can be your sure plug.
But as a new customer, you may not know how to contact them. The good news is that you can do more with the company via their website (giglogistics.com). 
But in case you need to visit one of their branches very close to you, and you don't know where to go, I will be covering that in this blog post.
Important Notice: In case you don't find your city on the list, don't panic. GIG Logistics can still deliver to you but you may need to contact them via email or telephone call if you're the one sending.
If you're not sending but receiving, you don't need to stress yourself, just be available when it's time for delivery.
You can easily click on your state in the table of content below rather than scrolling and scrolling till you miss what you're looking for.
Here are the locations;
GIG Logistics branches and location in Nigeria
GIG Logistics Head Office in Nigeria
GIG Logistics Digital Hub. No 1 Sunday Ogunyade Street, Gbagada Expressway, Beside Eterna Fuel Station, Gbagada Lagos, Nigeria.
Garki
SICCONS PLAZA, Opposite Unity House, Beside Lifemate Furniture, Garki Area 11
Gwarimpa
House 38, 3rd Avenue Gwarimpa, Opposite Union Bank Abuja.
Gwagwalada
No 10 Ajibade plaza beside okay Japan Electronics.Park Road Gwagwalada .
Kubwa 1
Block, 43, Gado Nasko way, opp 2/2 Court Kubwa.
Kubwa 2
Opposite Ignobis hotel plot 17 Gidin dutse layout, kubwa.
Utako 2
Abraham Plaza, Suite A13 Plot, 6 A.E. Ekukinam St, Utako Abuja
Wuse 2
80 Aminu Kano crescents opposite Sherif plaza beside Wema Bank Banex wuse 2
Maraba Experience Center
No 132 GIZA PLAZA OPP CHRISGOLD PLAZA BESIDE MTN OFFICE MARARABA
Madalla
Madalla by Mobil, along Abuja – Kaduna Express Road.
Utako 1
Plot 113 I.V.W. Osisiogu Street, beside Utako Police Station Utako Abuja.
Zuba
206, Zuba Market, Opp. Lagos Line, Zuba
Alaba International
Cs1 Ground Floor Corner Stone Plaza By Dobbil Avenue Along Phone Village Road, Electronics Section Alaba International Market.
Ajah 1
KM 25, Lekki-Epe Express way, Ajiwe-Ajah.
Ajah 2
KM 22, Lekki-Epe Express way, Opp. Jeffrey's Plaza, by Abraham Adesanya Roundabout, Ajah.
Akowonjo
41 Shasha Road, Akowonjo Junction, Dopemu, Lagos.
Awoyaya
Km 36, Lekki-Epe Express Way, by Ogunfayo Bus Stop, Eputu, Awoyaya Lagos.
Cele Okota
103, Okota Road, Cele.
Festac
1st Avenue Road, Festac first gate, besides INEC office, Festac town, Lagos.
Gbagada
7, Hospital Rd, Ifako, Gbagada, Lagos.
Gbagada Express Center
GIG Logistics Digital Hub. No 1 Sunday Ogunyade Street, Gbagada Expressway,Beside Eterna Fuel Station, Gbagada Lagos
Ikeja
9, Medical Road, former Simbiat Abiola Way, Opp, Zenith Bank.
Ikoyi
103 Awolowo road, Ikoyi Lagos.
Ikosi
16 Ikosi Road, Ketu Lagos.
Ikorodu
Sabo Road Garage, Ikorodu.
Ikotun
29, Idimu Road, Opp. Local Govt, Council, Ikotun, Lagos.
Ilupeju
13C Ilupeju Byepass, Ilupeju, Lagos.
International trade fair
Shop D77 & D78, Abia Plaza, BBA, Lagos Int' Trade Fair Complex, Lagos.
Ipaja
164, Lagos Abeokuta Express Way, beside Diamond Bank, Lagos.
Jibowu
20 Ikorodu Express Road, Jibowu, Lagos.
Lekki Admiralty
No 1A, Wole Ariyo Street, Beside First Bank, Lekki Phase 1.
Lekki Admiralty 2
Jubilee Mall Admiralty Way, Lekki Phase One, Lekki.
Lekki (Fola Osibo)
Ground floor Legends Place Mall Plot 29 Fola Osibo Lekki Phase 1, Lagos.
Igbo Efon
Km 17 Scapular plaza Igbo efon.
Old Ojo Road
Old Ojo Road, by Police Station Lagos.
Ogba
3 Ijaiye Road, Beside FCMB Ogba.
Opebi
62 Opebi Road, Ikeja Lagos.
Oyingbo
No 25 Otto Causeway Opp Iddo bus top, Iddo Ebute Metta Lagos.
Sango
3, Abeokuta – Lagos Expressway, Sango Ota, Opp. Sango Bridge.
Surulere
26, Adeniran Ogunsanya, Surulere, Lagos.
Volks
169, Badagry Expressway, Volkswagen Bus Stop.
Victoria Island
1436 Sanusi Fafunwa Street, Victoria Island, Lagos.
Yaba
Tejuosho Ultra Modern Market, Ojuelegba Road, Yaba, Lagos.
Epe
Animashaun Plaza, Beside Petrocam fuel station, Near Epe T-junction, Epe.
Isolo
43, Osolo Way, Ajao Estate, Ekwu Awolo House.
Aba
No 5 Asa Road Former/Old Nitel Building Aba
Umahia-1
8 Mission Hill, Opposite Villaroy Hotel, Umuahia Main Town
Umahia-2
No 60 Aba Road, Close to MTN Office at Aba Road, Umuahia.
Yola
Plot 2 Bekaji Plaza, Bekaji Karewa Road, By Fire Service Roundabout, Jimeta Yola.
Ado Ekiti Center
Soladola petrol station, beside Apc secretariat, opposite moferere junction, along ikere road, Ajilosun
Osogbo
Ogo Oluwa Bus Stop, Gbangan / Ibadan Road, NIPCO Petrol Station, Osogbo.
Owerri
Plot C31, Relief Road, by Relief Junction, Off Egbu Road, Owerri.
Minna
Landmark: After Mr Biggs beside Nepa Office, Farm Center Area, Tunga, Minna – Niger State.
Makurdi
No 4 Old Otukpo Rd, Opposite Dester's by Savannah Roundabout.
Lokoja
No 1 IBB Way, Adankolo, Lokoja, close to Federal Medical Cente
Lafia
Shops 1 & 2 Police Officers Mess, Opposite Polaris Bank, Jos Road, Lafia.
Birnin Kebbi
Ahmadu Bello Way opp alhaji boye coca cola Depot Birnin Kebbi, kebbi state.
Katsina
Shema Plaza Ground Floor, Mani Road, by W.T.C Round-About, Katsina State.
Kano 1
No 1 bompai road by Tarawa Balewa way, Opp Grand Central Hotel Kano.
Kano 2
Centro Plaza, Opposite Buk Old Site, Kabuga, Kano.
Kano 3
No 32 Zoo Road, Opposite Shoprite, Kano.
Kaduna 1
8 Ahmadu Bello Way, Off Kastina Roundabout, City Plaza, Kaduna State
Kaduna 2
Lagos Garage by Airforce Mami Mando, Kaduna State.
Kaduna 3
Nnamdi Azikiwe Expressway by Command Junction, close to Samrada Fuel Station (beside 911 bakery).
Zaria
Dairu Garba Plaza, 18 Sokoto Road, MTD Junction By Nnpc Filling Station, Sabon Gari, Zaria.
Jos 1
Plaza 1080, Yakubu Gowon way, Dadin kowa second gate.
Jos 2
Angwan Soya Zaria Road bypass, Opposite Jankwano Bingham University Teaching Hospital.
Dutse
Government House Round-About, Asamau House Block B, Number 8, by Airtel Office, Dutse, Jigawa State.
Jalingo
32 Hammaruwa way. Besides former Kashere Filling Station Jalingo.
Ibadan 1
Town Planning Complex, by Sumal Foods, Ring Road, Ibadan
Ibadan 2
Suite 5, Kamal memorial plaze, former iyalode complex, opposite funcktionals clothing, bodija – UI road, UI Ibadan.
Ibadan 3
No 76 Opposite Arisekola Mosque Iwo Road Ibadan.
Ogbomosho
NNPC Mega Station, Opposite Zenith Bank, Star Light, Ogbomosho, Oyo State.
Ilorin 1
190, Ibrahim Taiwo Road(Upper Taiwo), Opposite Primo Pizza / Chicken Republic, close to new Wema Bank, Ilorin.
Ilorin 2
No 1 Umar Audi road, Fate Road, Tanke GRA, besides Hotels Mirabilis. Ilorin.
Enugu 1
7, Market Road, Holy Ghost Park, Opp. State Library, Ogui, Enugu.
Enugu 2
67, Zik Avenue Uwani Enugu.
Nsukka
No 64 Owerrani, Enugu Road, Nsukka.
Uselu
202, Uselu Lagos Road, Ugbowo Benin City.
Akpakpava
112, Akpakpava Road, Benin City.
Airport Road
Shop 1, Omegatron Plaza, 47 Airport Road, Benin City.
Ramat Park
42, Benin/Agbor Road, Oregbeni, Ramat Park Benin City, Edo State.
Auchi
Okene Express Way, Opp Auchi Polytechnic, Auchi.
Ekpoma
Ukpenu Road Opp. Grail Message Centre, Akahia, Ekpoma.
Asaba 1
Asaba Onitsha Expressway, By Head Bridge.
Asaba 2
445, Nnebisi Road, opposite Zenith Bank, Asaba.
Asaba 3
SUIT 53/54 INDEPENDENCE MALL OKPANAM RD, ASABA.
Warri 1
138, Effurun-Sapele Rd, by Airport Junction Warri.
Warri 2
116, Effurun-Sapele Warri Road, Effurun Opp. Our Ladies High School.
Calabar
29 Ndidem Usang Iso Road ( Aka Marian Road) Calabar.
Bauchi
Shop 7, Yandoka Road, Adjacent MTN office. Opposite First Baptist Church, Bauchi State
Yenagoa 1
Kpansia Epia, Opposite Wema Bank by INEC Junction, Yenogoa
Yenagoa 2
Pam House, Tamic Road and School Road, Okutukutu By Isaac Boro Expressway, Yenogoa
Awka
Elite Shopping Complex Opp Crunchies fries, Enugu/Onitsha Expressway, Awka
Onitsha
2 Awka Road, By DMGS Junction, Beside All Saints Anglican Cathedral, Onitsha
Nnewi
No 73 – Owerri Road, Martina Chukwuma Plaza (Innoson Plaza), Opposite The Salvation Army Church, Umudim Nnewi
Uyo 1
3, Monsignor Akpan Avenue, Itam industrial layout, opp Timber Market, Itam.
Uyo 2
No 108 Oron Road, beside the First bank, Uyo.
Akure Center
No 22 Oyemekun Road by Cathedral Junction Akure
PHC Choba
LACFOG PLAZA Adjacent Choba Police Station East-west Road Choba PHC.
PHC Woji
No 118 Off Woji GRA, Same Building with Miskay Boutique By Bodo Junction, Port Harcourt.
PHC Stadium
No 9 Stadium Road, Beside Benjack, Port Harcourt
PHC Artillery
Cocaine Village Junction, Off Aba Rd, opposite Genesis, Rumuogba, Port Harcourt.
PHC Peter Odili
No 89 Peter Odili Road Port Harcourt.
PHC Ada George
No 18 Ada George By Okilton Junction, Port Harcourt.
Sokoto
3/4 Maiduguri Road Gawon Nama Area
Zamfara
C 1, A A Master Plaza Canteen Road Gusau.
======================================================
This is the complete list of GIG Logistics and their location in Nigeria. If you have any questions regarding GIG, kindly contact them directly. You can see how to contact them via their website at https://giglogistics.com
If you want to ship an item from the USA stores like Amazon, eBay, etc., to Nigeria, you can read my guide on how to ship with Heroshe Logistics.
7 Super Professional Tips to Build a Successful Business in 2022
It is a new year and you've been thinking of how you can build a successful business but don't know how or where to start. Let's talk about that and see if you'll learn something, or be inspired.
Some businesses fail because they're following old blueprints which no longer work effectively to build their startup.
We've learned a lot between 2020 and 2021, and we've seen how businesses are affected by the ongoing Corona Virus pandemic. But ideas to start or build a business are waxing stronger in us, how are we going to bring these ideas to reality?
But is 2022 the right time to start a business?
Yes, it's never too late to start a business in 2022 and you are still going to see rapid growth if you put in all the efforts.
Regardless of the Coronavirus and its variants, you'll agree with me that starting and building a business these days is easier compared to a few years ago as a result of technology and more investors who're ready to provide capital for a futuristic business plan.
According to a report, investors spent more than $140 billion to support startups in 2017 and the figures have increased ever since then till date. This shows how people like you are creating something or a platform that solves a 'problem' and how people are ready to support it. 
If you're also planning to launch your startup, you're welcome, it's never too late to be phenomenal.
Aside from investors who're ready to invest, you don't necessarily need to build your business by renting a big hall or apartment for office use, thanks to COVID-19, you can gather your team and work remotely, while you're saving a lot of money that will go into office setup.
If you have a good business plan or startup idea and you're worried about what to do next, the following tips will help you get started;
7 Tips to Build a Business in 2022
#1. Do Your Research and Understand Your Mission
You see, a lot of people see other people building stuff and they got jealous to build something too – this is a wrong motivation to start a business. 
You have to think clearly about what you want to do, you ask yourself: "In what way(s) can this idea or business help people?" – emphasize "help people".
If you want to start a fashion design company, do your research thoroughly and understand that you're about to build a type of business some people have built already. So, how are you planning to get better and beat your competitors?
For instance, can you think of a unique fashion trend and dominate it for the long term? If yes, what fashion trend and how can you hit the market with your idea?
You have to plan all these, you just don't voluntarily jump into the ocean without knowing if it's safe or not. If it's not safe, then how are you going to survive?
#2. Get a Team Members with Common Goals
The spirit of being the CEO and (sole) founder is part of what's killing some businesses and startups to date. I'm not saying you can't build a business alone, you can! But you can't survive alone. If you survive alone, you won't go far alone.
You have to understand this concept. If you read about big business builders in the world, you'll notice one thing that's very common to them – they don't build alone! 
Bill Gates, Mark Zuckerberg, Elon Musk, etc., will tell you that they called their friends when they were about to start their company. Why? It's simply because they need teammates who can work with them to achieve their primary and respective goal(s).
The reason is simply that if one is falling, another person will lift him. And this boils down to you looking and calling the right people to join you or else if you fall, that's the end of the business.
So look for the right people in your circle, during meetups, on social media, share the business idea with them and be patient to see those who'll be ready to join you.
Getting team members here is different from hiring people. You have to look for someone or some people who're ready to take ownership of the business and work diligently.
They can in turn be your co-founder, CTO, etc… Just make sure you're careful and patient enough to see someone with the same common goal.
#3. Start Building with the Little You Have:
You know the type of business you want to build and you have someone or some people who are ready to work with you. The next thing is to start building that business with the little resources you have.
The mistake most people make is that they're waiting for the "perfect time" and that time translate to when they have sufficient money to invest in the business. The truth is that that perfect time won't come unless you start now.
And I will like to say this if you're starting a new business but you don't have money to invest personally, you're still not going anywhere. It's either you get a job, make money and come back to that idea or, you sell the business idea to someone else.
The bottom line is that you have to start from you, even if you will need investors to inject capital into your business, you have to show them something – your ideas + efforts.
#4. Create Good Information and Communication Flow
As part of what you're starting with, is how you can bridge the communication gap between your business and your target audience (investors included). That's why you need to invest in creating that information and communication flow.
This is not a big deal at all, you just need to create an online presence for your business by getting a website, getting on social media, and investing in Email marketing or CRM tools.
If you can't build the website yourself, you can hire freelancers to get the job done for you, there are free email marketing tools like MailChimp that you can get started with. You can hire an expert to manage your business's social media handles for you too. The person will be in charge of content creation, posting, and attending to comments.
Having a website is very important, if it's just a landing page, do it and let people know about your business from there and use your social media handles to keep telling people about your mission, not that loudly tho.
#5. Start Expanding the Business
You've tried a lot, but it's not the time to relax. It's time to start thinking of expansion. I mean expansion at all lengths.
If you launch your business to focus on people in Canada and they accept it with open hands, it's time to expand to New York, and then to Paris, to Africa, etc.
In your team as well, you need to have some people who will be in charge of marketing, human resources, engineering, international relation, legal, and many departments within your company.
With great power comes greater responsibility, the more you're growing, the more you should expand.
But what if your company can't afford to hire people you need to run the business as you're thinking of expanding, is that the end? No, it's not!
#6. It's time to Seek Business Funding
This is not a must if your business can afford to finance itself, but I bet it can. As a startup that's at the entry or expansion stage, you need money to take care of a lot of things and some people are ready to provide that money!
There are people called Angel investors and some are called Venture capitalists, these people are in the business of investing in other businesses to make a profit. No money is too big to invest for VCs as long as your company's evaluation is also big.
If you think your business need funding, kindly check this blog post on how to get one for your business.
#7. Don't Stop Expanding; Invest More in Your Business
You're not there yet. Start investing more in advertising, your team members, think of innovation and, acquire other related small businesses.
Just don't stop growing!
I hope these tips will help you start that business in 2022 and I believe you can conquer the world, don't worry, start today!
If you love what you just read, kindly consider subscribing, and don't hesitate to use the comment box below to let me know your feedback.
MTN's IPO: How to Buy MTN Shares with less than N50,000
Here is your time to shine, you can now buy MTN shares and join the leagues of MTN shareholders in Nigeria.
Nigeria's telecommunication giant, MTN Nigeria recently announced the selling of 575 million of its shares to the public on Tuesday, November 30th, 2021. Just in case you don't know what "shares" is, let's me quickly tell how it works;
What are Shares?
Share simply means a percentage of ownership in a company. Those who hold these shares are called "shareholders" and you can also call them "investors".
What that simply means is that, let's say you buy MTN shares, you have a percentage of every percentage of the company. If the stock rises, your share rises and vise versa.
How Shares Work?
The more shares of a company you're holding, the more decision-making power you have in that company and the more your profit if the company is performing well.
Let's say you buy 250 units of MTN shares at the rate of N169 each, which is N42,250.
And luckily, MTN stocks jump to x10, that's also N42,250 x 10 for you. You've made N422,500!
That's just the simple idea, if you know how FOREX, stocks, or cryptocurrency work, you have the idea of how Shares work also.
But you don't need to panic because MTN Nigeria is leading and doing well in Nigeria, investing your money to buy from their shares will be a good return on investment (ROI) for you.
…and this is a golden opportunity if you've been looking for where to invest your money.
Right in this blog post, I'm going to share with you how can buy these MTN shares easily and answer a few things you may want to know. But let's start with the eligibility and requirements;
Eligibility and Requirements to Buy MTN Shares
1. You must be 18 years old and above – No minors *(-_-)*
2. You need a Bank Verification Number, BVN
3. You need a CSCS (Central Securities and Clearing System) account
4. You must behold the shares for at least 12 months, if you can't let your money work for you in 12 months, don't even try buying.
5. You must be able to buy a minimum of 20 unit shares, while the maximum is 250 units.
Buying MTN Shares: Other things you need to know
The general public can buy the MTN shares from December 1 to December 14, 2021 (just 2 weeks)
The MTN share offer will be priced at N169 per one unit
The minimum amount you'll invest (for 20 units) is N3,380 and the maximum (250 units) is N42,250
Your stockbroker or a certified Momo Agent can help you
Visit https://mtnoline.com/PO in case you need help
Now, let's talk about how you can buy MTN shares before the deadline!
How to Buy MTN Shares in Nigeria
There are two ways to buy the shares, you can buy through;
1. PrimaryOffer
2. MTN MoMo agents
Buy MTN Shares with PrimaryOffer
PrimaryOffer is a service (or product) by NGX exchange where you can buy new public offers like this MTN share. Here is how to buy your MTN shares on PrimaryOffer:
– Visit www.primaryofferng.com and click on "Get Started"
– Click on "I am an individual investor" if you're buying for yourself
– You'll land on a page with MTN branded banner at the top, but click on "Create an Account" to get a PO account
– Put your BVN number and correct date of birth
– Click on "Continue"
– On the next page, your primary data would have been generated from your BVN, fill out the remaining data such as "email address", "your mother's maiden name" etc.
– Click on "continue"
– Verify your OTP: check your email address to get the code
– If you do that correctly, your account will be verified and the next thing is to login
– Login with your email address and password
Finally, buy the MTN shares!
After you log in to your PrimaryOffer account, you will see the only shares available (MTN shares), click on the MTN logo, it will load to open a new page.
– Scroll down and put in the unit of shares you want to buy. Note that the minimum is 20 and the maximum is 250
– Check the agreement and conditions, and
– Click on "continue"
– CSCS account will be created for you, but you need to complete it manually on the next page by filling in one of your bank details
– Click on "update Bank"
– Continue to complete all necessary stuff such as uploading a proof of address, your national ID card, and your signature.
– You can as well complete your social profile
– If you're done with that part, go back to offerings to buy the MTN shares.
Important Notice: You can also use the PrimaryOffer mobile app to do all these things.
ALSO CHECK: How to Invest in Treasury Bills in Nigeria
That's the first method of buying MTN shares in Nigeria.
Buying MTN Shares with Receiving Agents
Just in case the steps above are too technical for you to do, you can use a receiving agent and the person will do all the hard work for you.
Receiving Agents you can use:
1. MTN MoMo Agents
MoMo agents have received training on how to help people buy MTN shares. So you can visit any MoMo agent close to you and they'll help you out.
2. A Stockbroker
Stockbrokers are professional, if you see one, ask them for help but be careful and make sure you use a trusted broker.
So, that's how to buy MTN shares in Nigeria.
Summary: How to Buy MTN Shares in Nigeria
– You can buy MTN shares for as low as N3,380 and the highest you can buy is N42,250
– The best way to buy MTN Shares is through the PrimaryOffer's website or mobile app
– The public sale of MTN Shares will end on December 14, 2021 (Maybe this will be extended, I don't know)
If this blog post is helpful, kindly share with someone by clicking on the share icons below, and don't forget to subscribe to this blog for more financial and business tips like this.