Olamide Biography: Net Worth, Nominations, Awards, Cars, Kids and Lifestyle
Olamide's Net worth, Music career, Awards, and other parts of his lifestyle is what we will discuss here. Born on the 15th of March, 1989, Olamide Adedeji, Known popularly as Olamide, is a Nigerian rapper and hip-hop artist. He is heralded for his fast-paced rap, and ability to mix English and Yoruba language. Olamide broke into the industry in 2011, releasing his first album 'Rapsodi'. He went on to release several albums—making him a mainstay in the Nigerian entertainment industry.
Early Life of Olamide
Olamide was raised in Bariga, in Somolu local government of Lagos State. He had his elementary and secondary education in Lagos before moving to Ogun State for college. Olamide attended Tai Solarin University of Education to study Mass Communications. After graduating, he went on to pursue a career in music. In no time, he released his first single 'Eni Duro'. He has since gone on to become one of the best rappers in the Nigerian music industry.
Olamide's Parents
Olamide is the son of Mr. and Mrs. Adedeji. They are both late. Mrs. Adedeji died just after Olamide released Eyan Mayweather. He lost his dad two years earlier.
Did Olamide Come From A Rich Family
No, Olamide didn't come from a wealthy background. His parents weren't among the wealthiest, Olamide does speak of his struggles before his hustle turns to great rewards of blessing.
How old is Olamide? Olamide's Age
Olamide was born on the 15th of March, 1989 – That means he's currently 31-years-old (in 2020).
Olamide Music Career
Olamide started off as a musical prodigy for CodedTunes records. He released his first single "Eni Duro" in 2010 and dropped his first album a year later. Rapsodi, the album, had 16 tracks and featured numerous artists.
In 2012, he left the record label and founded his label "YBNL Nation". That same year, he dropped his second album YBNL. It was released on the 12th of November and featured artists like Davido. It had four singles: Ilefo Illuminati, First Of All, Stupid Love, and Voice of The Street.
On the 7th of November 2013, Olamide released his third studio album Baddest Guy Ever Liveth (BGEL). It was produced by Pheelz and comprised the following tracks: Durosoke, Yemi My Lover, Eleda Mi O, and Turn Up. The album brought some accolades for Olamide the following year.
ALSO CHECK: Wizkid Biography, Net Worth and Nominations
Street OT was released on the 14th of November 2014 with Pheelz, Young John, and B-Banks as producers. The leading track "Story For The Gods" was received happily by music enthusiasts. Street OT also featured guest artists like Don Jazzy, Phyno, Reminisce, and Lil Kesh.
2015 did see an album release from Olamide. But the rapper also collaborated with Phyno to release 2 Kings. A perfect collabo from Penthauze Music and YBNL nation with a mix of creative producers. It also featured guest artists including Wizkid and Lil Kesh. 
A few months later, Olamide dropped Eyan Mayweather—his fifth studio album. The album, which had over twenty tracks, was produced by Pheelz, Young John, B-Banks, and other producers.
He went on to drop The Glory (2016), Lagos Nawa (2017), and Double (2020). Olamide released his first EP "999" on the 9th of February 2020. It wasn't the best we've seen from the rapper but it did make some waves.
Summary: Olamide's Albums and Release Date
Rapsodi (2011)

YBNL (2012)

Baddest Guy Ever Liveth (2013)

Street OT (2014)

Eyan Mayweather (2015)

The Glory (2016)

Lagos Nawa (2017)

Double (2019)

[EP] 999 (2020)

[Coll. Album] 2 Kings (2015 ft. Phyno)

[Coll. Album] YBNL Mafia Family (2018)
Olamide's Lifestyle
The rapper has had his fair share of personal issues. From losing both parents to baby mama controversies and lots more. 
Olamide is blessed with three kids from two women. His first son, Maximilian Boluwatife Adedeji, was born on the 30th of January 2015. Maximilian's naming ceremony had lots of dignitaries in attendance including the then governor of Lagos State, Babatunde Fashola.
His second child, Tunrepin Myles Adedeji, was given birth in July of 2019. A month later, Olamide welcomed his third child Asaiah Monifé Maria at a London hospital. His first and second child was given birth by Adebukumi Aisha Suleiman while Maria Okanrende, a BeatFm OAP, bore Olamide's third child.
Notable Achievements and Awards
Since his rise to fame, Olamide has gone ahead to win a good number of awards. Here are his awards and notable achievements.
Olamide Awards:
2013: Best Collabo (Ghost Mode ft. Phyno) – Nigeria Entertainment Awards

2013: Best Indigenous Artist – Nigeria Entertainment Awards

2013: Best Album Of The Year (YBNL) – The Headies

2013: Best Rap Album (YBNL) – The Headies

2013: Album Of The Year (YBNL) – The Headies

2013: Best Street Hip-Hop Artist – The Headies

2013: Best Afro Hip-Hop Video (Durosoke) – Nigeria Music Video Awards

2014: Most Gifted Western Artist (Turn Up) – Channel O Music Video Awards

2014: Album Of The Year (Baddest Guy Ever Liveth) – The Headies

2014: Best Rap Album (Baddest Guy Ever Liveth) – The Headies

2015: Artist Of The Year (Street OT) – TooXclusive Awards 

2015: Mixtape Of The Year (2 Kings ft. Phyno) – TooXclusive Awards

2015: Best Hip-Hop Track (Local Rappers ft. Reminisce & Phyno) – TooXclusive Awards

2015: Male Artist Of The Year – TooXclusive Awards

2015: Artiste Of The Year – TooXclusive Awards

2015: Video Wonder Of The Year (Melo Melo) – TooXclusive Awards

2015: Certified Banger Of The Year (Shakito Bobo) – TooXclusive Awards

2015: Artist Of The Year – The Headies

2015: Best Street-Hop Artiste – The Headies

2015: Rap Artist Of The Year – City People Entertainment Awards

2016: Rap Act Of The Year – Nigeria Entertainment Awards

2016: Album Of The Year (Eyan Mayweather) – Nigeria Entertainment Awards
How wealthy is Olamide? Olamide's Net Worth
After years of music sales, endorsement deals, and branding, Olamide is worth an estimated $12 million in 2020 by Forbes.
Olamide's Cars
Like most celebrities, Olamide is a car lover and has a collection of exotic cars. Here are his collection of cars:
Toyota Camry

Mercedes-Benz G Class

Rolls Royce Phantom

Range Rover V8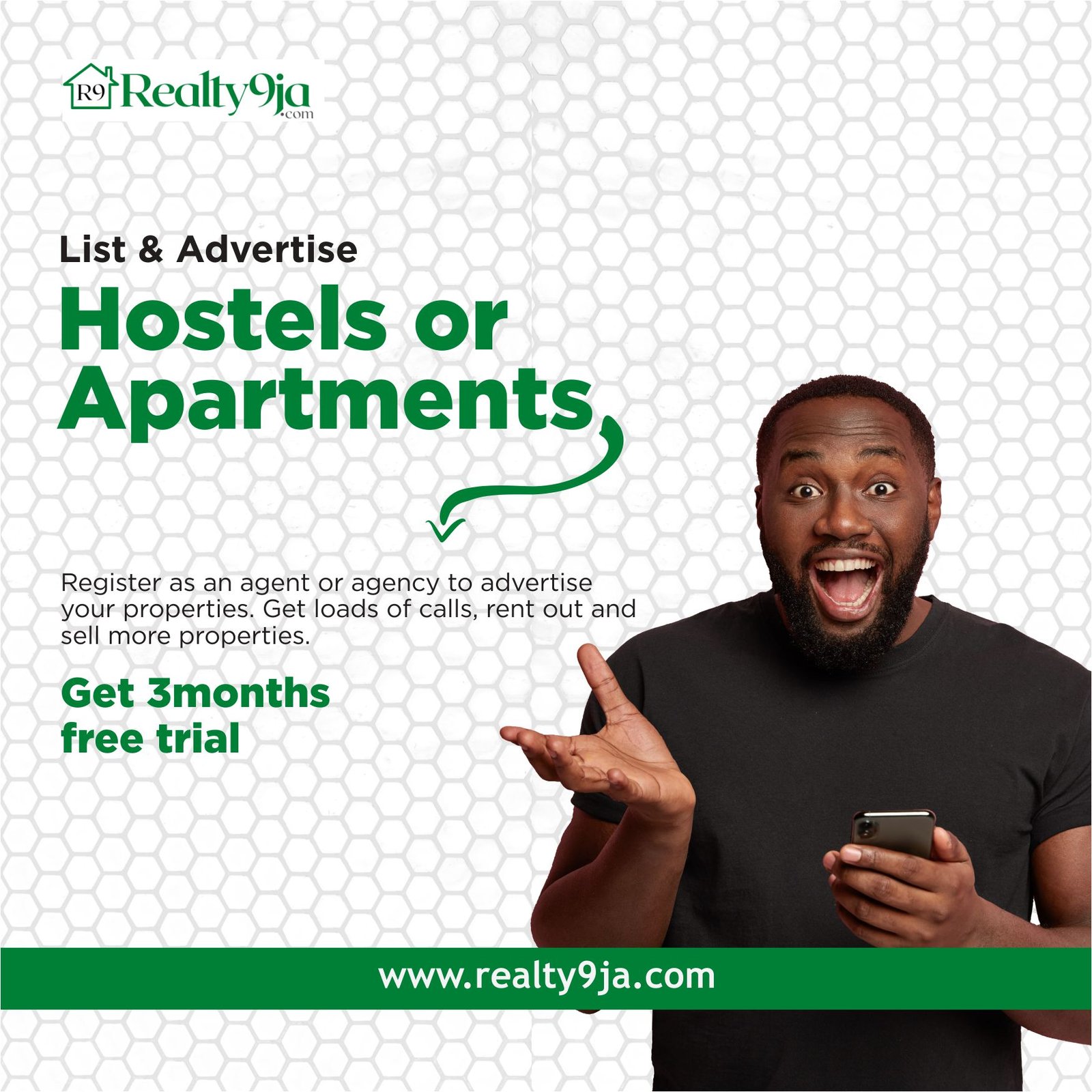 2022 UTME Result Checker: How to Check Your JAMB Result Easily!
UTME RESULT: A lot of 2022 Unified Tertiary Matriculation Examination, UTME candidates have been trying to check their results especially, those who did their exams on Friday 6th and Saturday 7th of May, 2022.
When will JAMB release the UTME 2022 result? If the examination body released the results, how can I check my result without visiting any cyber café office? In this blog post, I will tell you everything you need to know about 2022 UTME.
Have the 2022 UTME Results Released?
No! As of the time of writing this blog post, the 2022 UTME results haven't been released.
When will the 2022 UTME Results Be Released?
Some blogs are peddling unconfirmed news such as saying that the result will be out on the 10th of May 2022. But the 10th of May passed and they shifted it to May 13th, 2022… Yesterday was May 13th and nothing has been released so far.
They've again shifted the release date to May 16th, 2022 🤷‍♀️
But would the 2022 UTME result be released on May 16th, 2022?
No one knows! Except for God, JAMB, and her stakeholders.
Why has JAMB Haven't Release 2022 UTME Results?
The reason is simply that they're still checking the 2022 UTME results and CCTVs for examination malpractice.
A piece of trending news about why JAMB hasn't released 2022 UTME Results is because those who sat for the exam on May 6th and 7th, 2022 passed the exam beyond expectation and that's why JAMB is trying to investigate everything thoroughly before the results will be released.
But is that true?
Well, I see no sense in that. Why would JAMB predict and expect some candidates to fail the Exam they've prepared for as if their life depends on it.
Important: ASUU Keep striking like thunder! Here are digital skills you can learn to make money online as a student
According to a report by TheGuardian, JAMB said they would not release the results "until it receives reports of examination malpractices" because 60% of the results came in after the exam has been concluded.
Maybe that makes sense. It may be possible for students to engage in examination malpractice and yes, let's them check all CCTV to fish out the bad eggs.
JAMB's registrar, Prof. Oloyede added they will not be creating any kind of confusion this year.
Imagine if 60% of the results are released and the remaining 40% of candidates are waiting on God before they see theirs, that's going to be a premium confusion indeed.
So, bro, keep calm. The results will be released soon. Stop giving yourself heartache whenever you see these online blogs baiting you into clicking their post link by saying the result is out.
If the result is out, you don't need these blogs' confirmation, you can know when it is released yourself.
Where to Check if the 2022 UTME Has Been Released?
Without giving yourself to anxieties, you can confirm the news when JAMB released the results on the following platforms:
JAMB Portal: It is currently inactive but when the results have been released, the portal will be opened automatically.
News Platforms like ThePunch, TheGuardian & Vanguard: When the results have been released, JAMB will send information to these News platforms for dissemination
Check Threads: You can follow JAMB's official handle on Twitter, check the MySchool thread
Stop giving yourself heartache, wait… Let the information come to you.
If the results have been released, the next thing is checking.
How to Check 2022 UTME Result
The moment you have been waiting for bro 🤗
To check your UTME result, you don't need to pay anyone or visit a cybercafé, you can do it on your phone. Here is how:
Checking Your UTME Result Using JAMB Portal
If the portal is opened, simply put your JAMB 

registration number

, 

phone number

, or 

email address

 to check your result.

Then click on "

Check My Results

"

As simple as that!
Checking Your 2022 Result Using JAMB SMS Command
Just in case you don't have access to a smartphone (or without a data connection), you can check your result by simply doing the:
Ensure you have the SIM card you used to register for the UTME slotted in your phone

Go to your phone and open Message

Send "

UTMERESULT

" to 55019 or 66019 (without the quotation marks o)

Ensure you more than N50 airtime on the phone number

If you have enough airtime, your result will be sent back to you as an SMS
When checking your 2022 JAMB result using SMS, you may receive error messages. Let's talk about this:
UTME Results' Error Messages and What they Mean
"

CANDIDATE ABSENT

": This means you did not sit for the exam and you have no result, of course.

"

Invalid Entrance into the Exam Hall

": Bro, you entered the exam hall without following due process, you have to attend to some issues with JAMB.

"

RESULT WITHHELD

": Your result is currently undergoing thorough investigation or you are a suspect of examination malpractice

"

This phone number was not used for registration

": Meaning you are sending the command with the phone number you did not use to register for the UTME

"

Dear Mr/Miss, your result is…

": Oh, this is not an error. Congrats, you have seen your result.
Frequently Asked Questions on UTME/JAMB 2022
Q: How can I print my result slip?
A: If you need the copy of the result you're seeing right now, simply go to any cyber cafe to print it out. It may cost N200.
Q: I need the Original JAMB Result slip; how can I get that?
A: You need to log on to your JAMB portal to print this out, it cost N1,000
Q: What is the difference between the result slip on my portal and the one I checked?
A: Bro, they are the same result. But the one you'll print on your JAMB portal is formatted well than the slip you just checked online. For instance, it has your passport and detailed information filled.
Q: How do I change my institution?
A: Go to the CBT center, they'll do it for you there but it cost N2,500 for changing anything
Q: How can I change my course?
A: Same answer as above
Q: How much does it cost to change institution or course?
A: It cost N2,500 normally. But the CBT center may ask you to pay N500 for their job sha
Q: How many times can I change course or institution?
A: Three times! So, you have to think carefully before you change anything and each time cost N2,500, meaning for 3 times, you would pay N7,500… So be careful not to waste your time and money.
That's everything I think you need to know about 2022 UTME Results. In case you have any questions, kindly use the comment box below and we would reply as soon as possible.
Don't forget that you don't need to pay a dime to check your JAMB result.
Aliko Dangote Biography, Net Worth, Lifestyle, Cars, and Kids
Aliko Dangote is a Nigerian businessman, billionaire, and philanthropist. He's the chairman and founder of the Dangote Group. Dangote, who is the first Nigerian to be featured on the Forbes list of richest people, is currently number one in Nigeria and Africa, with a global position of 117 on the Forbes list of billionaires.
Early Life of Aliko Dangote
Dangote was born and raised in a Muslim family in Kano State, Nigeria. He is the son of Mohammed Dangote (Father) and Mariya Sanusi Dantata (Mother), and the great-grandson of Alhaji Alhassan Dantata, who was among Africa's richest when alive.
Following in the footsteps of his grandfather, Dangote has had the entrepreneurial spirit right from his days in primary school. The billionaire recalled that he would buy candies in cartons to make money for himself. 
But this didn't affect or hinder his education. After his primary education, Dangote attended the Sheikh Ali Kumasi Madrasa, an Islamic school where he was thought the Quaran. 
After that, he attended Capital High School in Kano before moving to Jigawa State where he completed his secondary education at the Government College, Birnin Kudu. He then went on to attend Al-Azhar University, Cairo, Egypt, where he obtained a bachelor's degree in business studies and administration.
Aliko Dangote Date of Birth
Aliko Dangote was born on the 10th of April, 1957—making him 64-years-old in 2021.
Business Career of Aliko Dangote
The business mogul started the Dangote group in 1977 as a small trading firm. To grow the business, Dangote relocated the business to Lagos State. And over the years, the company moved from a trading firm to one of the largest industrial corporations in the country.
The Dangote Group is today, a multi-billion dollar conglomerate with branches across Nigeria and other African countries like Ghana, Benin Republic, Togo, and Zambia. Dangote sugar refinery is the largest in the country.
It supplies all breweries in the country with sugar for their soft drinks and other beverages.
Dangote cement has also been a huge market leader in the cement industry. The Dangote Group is now made up of Dangote flour, Dangote cement, Dangote sugar, Dangote salt,  Dangote oil and gas, Dangote steel, and Dangote Packaging.
These have all been a major success, especially the Dangote sugar refinery which produces over 800,000 tonnes of sugar annually, making it the largest in Africa.
Asides from these, Dangote also diversified to telecommunications as he built 14,000-km of fiber optics cable to supply the whole country. The company also imports food products like pasta, fish, and rice.
While it exports other items like cocoa, cashew, cotton, and ginger, to various countries around the world. 
Dangote has had a major impact on the economic development of the country. In 2009, Dangote was recognized as the highest employer of labor in the country. Currently, the Dangote Group employs over 11,000 people annually.
Dangote is still committed to the growth of the country's economy and has promised to keep investing in the country.
Awards and Notable Achievements of Aliko Dangote
Awards:
2013: Most Powerful Man in Africa — Forbes

2014: Most Powerful Man in Africa — Forbes

2014: Africa Person Of The Year — Forbes

2015: Most Powerful Man in Africa — Forbes

2015: The Guardian Man Of The Year — The Guardian

2016: Most Powerful Man in Africa — Forbes

2016: Africa Business Leader Award — Africa-America Institute (AAI)

2017: Most Powerful Man in Africa — Forbes

2018: Most Powerful Man in Africa — Forbes
Notable Achievements:
In 2011, Dangote was awarded The Grand Commander of the Order of the Niger (GCON) by the then President, Goodluck Ebele Jonathan. The award is the second-highest national honor after the Grand Commander of the Federal Republic. 
The GCON was traditionally given to those in government and previous recipients were Vice Presidents, Chief Justices, and Senate Presidents. Dangote became the first individual outside the government to be conferred with the GCON award. This was due to his efforts and contributions toward the economic development of Nigeria.
Three years later, in 2014, Dangote was listed in CNBC's Top 25 Businessmen in the World who shaped the century. In April that same year, he was listed on the 100 Most Influential People in the World by Times Magazine. A year later, in October 2015, Bloomberg Markets listed Dangote among the 50 Most Influential Individuals in the World.
Lifestyle of Aliko Dangote
The billionaire lives in Lagos, but also has an all-white mansion worth $30 million in the Federal Capital. Dangote has been married to about three women which all ended in divorce. 
His first was chosen for him back in the 70's he was also married to Mariya Muhammad Rufai, the daughter of the then commissioner of women affairs and in Bauchi State. This also ended in divorce. At the moment, Dangote has three kids and is currently married but has kept his marital status private.
Dangote Net Worth
When writing this article, Dangote's net worth according to Forbes is $17.8 billion.
This is because the Dangote Group produces about 45.6 metric tonnes of cement annually across different African countries. This makes him the 117 richest in the world, the number one richest in Africa, and number one in Nigeria as well.
Autos: Exotic Cars of Aliko Dangote
When you earn so much, it's only expected that you own a lot of luxurious and yes, Aliko Dangote doesn't disappoint in this regard. Here are his exotic cars and private jet.
Bentley Mulsanne

Mercedes-Benz CL65 AMG

Bugatti Veyron

Maybach 57S Knight Luxury

Bombardier's Global Express XRS private jet
Summary & FAQs on Aliko Dangote
How old is Aliko Dangote? – 64years old (in 2021)

How many children does Aliko Dangote have? – 3 children

Who is the first wife of Aliko Dangote? – Mariya Muhammad Rufai

What does Dangote company do? –

Manufacturing, Sugar Milling, Sugar Refining, Port Operations, Packaging Material Production, and Salt Refining. 

Is Dangote Hausa or Fulani? – Hausa

What are the names of Dangote's children? – Halima, Fatima, and Mariya

Is Aliko Dangote educated? – Yes, he has a degree in Business Administration
How to Promote Your Music in Nigeria (11 Best Ways)
There are some upcoming talents but with zero awareness. The reason is simply that they don't know the right way to promote their music. Are you one of those talents who wants to become a superstar you envisioned to be in this music industry?
Don't worry, I will work you through simple pieces of stuff you can do to promote your music both online and offline.
But before then, I will like to tell you that music promotion is not a child-play. I have seen some people who're really talented but are not ready to help their music career. This is not how the music business work, you have to help yourself before someone or a record label forward a proposal to invest in you.
Music promotion may look so easy but believe me, it's not!
Because there are many people like you aspiring to be a superstar in their genre as well, and this, of course, leads to high competition in the music industry especially when it comes to facing those big lions who are already dominating the street.
I'm not scaring you, but that's just the truth – you know?
But what are the best ways to market or promote your music in Nigeria or anywhere in the world? Before going into the details, we need to quickly remind ourselves what Music Promotion or Marketing means.
What is Music Promotion?
Music promotion and marketing is simply the processes of taking your recorded song(s) from the studio (say point A) along some routes (Say B – Y) to the final consumer/fans (let say Z) who will buy and hear that song and, in the returns, you earn some bucks and fame.
Music Promotion and Marketing is one major and one of the most important things to clearly figure out and implement in the right way for an artist or a music record label to be successful in the Music Business.
Many upcoming artists in Nigeria and beyond has blindly ignored the important roles of music promotion and marketing and, that is why they are still struggling to meet their focused target but gladly enough, you as a musician or an affiliated individual to the music industry will learn pretty well from my selected "Best Ways to Promote Your Music in Nigeria".
There are many opportunities associated with Music Promotion in Nigeria which you might have to know some of them before this article but, I will also state a few of this music promotion and marketing strategies in this article, all you need to do is to keep calm, don't scroll until you finish reading the whole words and sentences in each paragraph.
So, let ride on;
Music Promotion: How to Promote Music in Nigeria
# Music Giggling
This is the first best way in music promotion and marketing in Nigeria. But you may be asking…
What is music giggling?
Music Giggling is simply the cultural way of promoting and marketing your music. And you learn that "culture" is the way of life, so, typically, Music giggling deals with promotions that go with what we normally do.
Below are the ways to do complete Music Giggling that pays:-
Do Free Music Show:- Starting from your school, your house, to your street, to the entire town or city. With this, you will gain popularity and build fans.
Open-air Play:- Get Your Songs played in restaurants, hotels, clubhouses, and other open-air places within and outside your locality.
Collaborate with big artists who are popular already. I'm not saying you should go bankrupt when doing this, there are many artists who are ready to collaborate with upcoming artists with low or no charge.
Try to connect with them and make a song together.
Music giggling as the first approach to music promotion in Nigeria will really help in taking your career to another great step. All you need is to start thinking of how you can put this into action.
# Freestyling & Social Media
REMA freestyle before he got recognized. Ayra Starr did the same. …and a lot of talents you're seeing did freestyle videos and boom, they got signed to a record label.
Freestyling has proved itself to be one of the best ways to promote music in Nigeria, and you need to start doing that now! Don't be shy buddy, sign up for greatness without shame.
Billions of people across the world are using Social media networks every day. They use this tool to catch fun, get connected with the latest news, gossip, trends, etc that is happening around the world.
Most people like bloggers, business owners use these platforms to woo clients, potential customers, and as well, build names and brands.
A musician in Nigeria also can use social media to build a name, record a label's brand, promote songs, and even meet other artists.
PRO TIPS: All you have to do is make freestyles and post on these social media platforms.
The following are some Social media networks you can use:-
Facebook
Twitter
Instagram
TikTok
Olamide, a very famous Nigerian musician signed 3 artists in a day on Instagram. There are many opportunities awaiting you on social media to promote your music in Nigeria, In fact, Music promotion in Nigeria and any other place in the world can't be achieved without social media!
# Promote Your Music Digitally
If we are both alive until this century, we will be definitely sure that the Internet has taken over everything.
For that reason, promoting your song on a digital store is the one of best ways you should also adopt it. You have chances of making money on these stores too.
As explained in #2, I said social media plays a very vital role in music promotion and marketing.
There are some Digital marketing tools that will also help you… Even, more than your expectations.
Popular Digital Store for Music Promotion
TuneCore
Dozmia
Spotify etc.
NOTE:- Click on anyone you wish to use above and you will be directed to the website where you will create your own account. Also, procedures to register your account will be given to you on the website.
# Promote on Music Blogs
This is the most used method in music promotion in Nigeria and other parts of the world.
One thing you must do behind the scenes of your music career is to get and have your own website or blog for your record label to promote both your songs, build fans through those who visit your blog or website.
Having your own blog or website is not enough in promoting your music but, the most effective way is to Reach out to Other Bloggers who are on entertainment, music, or general niche.
P.S: To Create and Design your own website or blog, Hire me now. Send me a message on WhatsApp: 080 6886 6068 – Email: hello@gbolamedia.com

PSS: I welcome people a lot on this music promotion thing, but no more because 99% always waste my time. If you want me to help in consulting or promote your song, you have to pay a commitment fee of N5,000 to begin with.
Having your personal website or blog is cool and professional, but you have to extend your music promotion arms to other people who have databases of music lovers. I mean, music blogs.
Thankfully, we have thousands of websites where you can promote your music in Nigeria at an affordable cost price. An example is Naijaloaded.
But you may want to ask…
How Much Does It Cost to Promote Music in Nigeria
The cost of music promotion in Nigeria varies from as low as N10,000 – N70,000 and, to infinity depending on the bloggers you approach and the popularity of the blogs. So, there is no precise cost price to promote your music in Nigeria. Big music blogs like Naijaloaded will charge from N50,000 upwards.
Some new music blogs will charge you something like N5,000 but you have to remember that they're still new compared to Naijaloaded and likes.
10 Popular Sites You Can Promote Music in Nigeria
Below are a few but famous websites you can promote your music in Nigeria:
TooXclucive.com
Naijaloaded.com
360Nobs.com
9jaflava.com
jaguda.com
Afrocadio.com
36Ng.com
NaijaHitSongs.com
NotJuskOk.com
NaijaPals.com
Apart from NaijaPals where you can upload your song for free (but you'll promote yourself), other popular sites listed above will take nothing less than N50,000 to help you upload and promote your music in Nigeria…
# Use Influencers
This may cost you some bucks, but using influencers to promote your song is advisable if you can pay for it.
Influencers are those popular people on social media with a lot of followers and engagement on their pages. The more followers and reach these influencers have, the more they'll bill you.
But it actually works most time.
The reason is simply that different people like music producers, record label owners, and creative people are following these influencers. From there, someone might like your art and decide to sponsor or sign you. You don't know what can happen o.
There is a guy called "Tolibian", he got in contact with CuteAbiola (lawyer kunle) and his life change.
An influencer is capable of turning your story around. SO, consider paying influencers as part of your music promotion in Nigeria.
# Start a Challenge/Competition
Chill, I'm not asking you to fight anybody.
But yes, challenge or competition is another way to get your voice heard. All you have to do is to have a nice song or street banger, do freestyle and post it on social media.
That's one!
The next step after that is to tell people to freestyle or dance to the same song, post on social media and you'll award the winner or top 3 dancers or cover singers some bucks.
You can just prepare to spend like N100,000 for the challenge. N50k for 1st person that wins, N30k and N20k for 2nd and 3rd person respectively.
This method work, especially if you are on a budget but your song is a hit.
Go try it, challenge or competition on social media is a viable way to promote your songs in Nigeria. Participants will help you share and promote the song, just prepare their gifts.
# Pay DJs
I know you're aware of this method, but you're not sure if it still works, right? It works.
Some music stars today promoted their songs heavily with DJs before they finally hit the spotlight. Look for DJs who mix songs professionally and pay them to add your songs to his next project.
They'll include your song alongside popular artists like Wizkid, Davido, etc., people will be attracted by the superstar's songs, but from there, they'll hear your song and they may start loving you if your song is cool.
Using DJs is a good way to promote your song, try it out.
# Promote Songs on YouTube
What we see virtually stores in our brain than what we hear only.
Music Videos promotion in Nigeria is also effective than you may think. Billions of people watch videos online every day, while can't you tap your own fans from these people, why can't you give your videos for them to watch and see your creativity and talent's manifestations?
On YouTube which is the second most visited website in the world (Alexa Ranking), billions of people uploads and watches videos on the website every day.
The amazing thing I love about YouTube is its monetization…
What do I mean?
I mean, you can upload your videos for free and make money on them from what we know as "AdSense".
Please, read this guide about Making Money with YouTube videos.
Apart from YouTube, below are Video websites where you can do Music Promotion and Marketing:-
• Vimeo
• DailyMotion
• Facebook Video
• Instagram Video
# Paid Advertising

You can as well do paid advertising to promote and market your music. Paid Advertising often appears on websites that relate to your ads' texts globally. You will have to pay some bucks and choose a plan that's is more affordable to you.
UPDATE:
The best way to use paid advertising in promoting your songs is either through Facebook, Instagram, or YouTube.
Although these platforms support video format, you can easily find a way to get around it. Maybe by using freestyle or use an Mp3 converter to convert your song to Mp4.
This will require you to set up a good social media page for yourself, and be solely dedicated to your songs and connecting with your fans.
# Radio Interviews or Gingles
This will go a long way, but most people take it for granted.
Some radio stations are ready to interview or use your song as jingles. All you have to do is to pay them for the time and your song will be broadcast to a lot of people at once.
Although this is a traditional way to promote your song, it still works.
# Try e-mail Marketing
Bloggers and webmasters use E-mail campaigns to share their contents, eBooks, and other products to their subscribers and in return, this yields them large subscribers, traffic, and finally to sales.
You create an account with a mail handler and, you integrate it with your personal website or blog through a code that you will generate from your mail handler account. There are free plans for which you can be used but, if you have some bucks, you can go for Premium.
Click and sign up on any of the following mail handlers:-
• Aweber
• Mailchimp
• Maligne
• Etc…
In this blog, I use Mailchimp and it's very easy for me to use in collating potential readers as my subscribers, You also can try it out.
Wrapping up – Music Promotion in Nigeria

If you are reading this part, that means you have been following me all the way from the genesis of this article and now, you are reading my final conclusion but wait, have you been Inspired at all? After reading 2,300 words, I'm sure you've gained something.
So far in this article, I have shown you the 11 Best Ways to Promote Your Music in Nigeria or anywhere you are. Don't forget that you have to pay the sacrifice, you have to pay money if you're really serious about this music thing.
If you have any other suggestions on how to promote music, write to me via hello@gbolamedia.com.
Did you have any questions, queries, or comments? I will be very glad if you can let me hear it through the comment box below and, I promised to get back to you.
Thanks for reading and, please share the love!