Do you want to know Wizkid Net worth, how many cars he has, his love life, awards, and kids? You're checking the right page! Let's dive a little bit into Wizkid's life.
Wizkid whose real name is Ayodeji Ibrahim Balogun is a multi-award winning Nigerian artist. Born on the 16th of July 1990, he rose to fame after dropping his single "Holla At Your Boy" in 2011 under the umbrella of EME record label, which is owned by Banky W. 
Here are a few things we know about the superstar;
Early Life of Wizkid
Wizkid grew up in Surelere, Lagos state, Nigeria with his parents and siblings. He was raised by inter-faith parents alongside 12 siblings. Wizkid's mom was a pentecostal Christian and his dad, a Muslim. His father also had two other wives in addition to his mom.
Wizkid parents
Wizkid's father's full name is Alhaji Muniru Olatunji Balogun, he has three wives and thirteen children. The family lived in Shitta while Wizkid's mother full name is Dolapo Jane Balogun 
Wizkid is the only male child in his family, meaning, he has 12 sisters of which 2 of them are the same mother with him – Lade and Yetunde Balogun
Did Wizkid come from a rich family?
No, Wizkid didn't come from a rich family and some people say, and also, his parents are not poor either. They're just like other families in Nigeria who finds a means of survival.
Note that, Wizkid's father is not the owner of Teslim Balogun Stadium – that was one of the lies people spread, thinking that Alhaji Muniru Balogun's family is rich
The StarBoy did love music since he's of young age. He formed a group called "The Glorious Five" with some of his church friends. However, they didn't make waves but still performed till 2006 where the group was disbanded. Wizkid was known by the group as Lil Prinz.
After his secondary education at Ijebu Ode grammar school, Wizkid attended Lagos State University (LASU) but had to drop out in 2009. Later he attended Lead City University but discontinued just after two sessions.
Wizkid Age
Wizkid was born on the 16th of July, 1990 – That means he's currently 30 years old (in 2020).
Wizkid Music Career
After his time with The Glorious Five, Wizkid who love listening to popular artists like Bob Marley, Sunny Ade, and Fela Kuti set out to make a name for himself. He would like to be popular like these men but would first have to deal with rejection. 
In a studio where top stars at the time did record their songs, Wizkid was prevented from recording. The Point Beat Studio which was owned by OJB Jezreel, saw notable names like 2face and Sound Sultan record their songs. 
Wizkid joined Empire Mates Entertainment (EME) in 2009—a year in which he co-wrote a song for Banky W's album. A year later, precisely 2nd January 2010, Wizkid released his first hit single Holla At Your Boy. A song that saw him hit the limelight. It was the lead track for his first album—Superstar, which he released the next year.
The track, which won him a couple of awards including Headies Next Rated award in 2011, had other tracks on the Superstar album. Tease Me/Bad and Don't Dull was the album's second and third singles respectively. The album was soon recognized across the country and incidentally, ended up winning the Album Of The Year by Nigeria Entertainment Awards in 2012.
The same year, Wizkid alongside Banky W., Skales, Niyola, and Shaydee released the label's compilation album: Empire Mates State of Mind. 
On September 17, 2014, Wizkid dropped his second album—Ayo… meaning "Joy" in Yoruba. It had the following tracks: Jaiye Jaiye (2013), On Top Your Matter (2013), One Question (2014), Joy (2014), Bombay (2014), and Show You The Money (2014).
Wizkid left EME after releasing his second album and launched his record label—Starboy Entertainment. He dropped his third album—"Sounds From The Other Side (SFTOS)" on the 14th of July 2017. The album included Daddy Yo (2016), Sweet Love (2017), Come Closer ft. Drake (2017), African Bad Gyal (2017), and Naughty Ride (2017).
(ALSO READ: How to Effectively Promote Your Music in Nigeria)
On the 6th December 2019, Wizkid released his first EP. titled Soundman Vol. 1 which included tracks like Joro and more. The artist set out to drop his fourth album in June 2020 but has since postponed its release to a further date.
Summary: Wizkid's album and year released till date
Ayodeji Ibrahim Balogun, also known as Wizkid has dropped 3 albums and an EP.  till date, which are:
Superstar – (under EME): 2010/11

Ayo – (under EME): 2014

Sounds from the Other Side – (under his label, StarBoy): 2017

Soundman Vol. 1 EP – (under Starboy): 2019
Wizkid Lifestyle
Wizkid loves to emulate Pharrell Williams, in terms of fashion, hinted about a release of his fashion brand. He is a fashionista with a preference for street and traditional clothing.
At age 21, it was gathered that a lady got pregnant for the celebrity. Sola Ogudugu's pregnancy for Wizkid sparked lots of controversies in 2011. After some months of silence, Wizkid did reveal that he was innocent of such accusations. However, an Instagram post with his 2-year-old son a couple of years later confirmed the earlier reports.
The star has also been involved in online battles with various celebrities including Dele Momodu, Davido, Banky W., Linda Ikeji, Tonto Dike, and others.
Wizkid and Olamide are friends right from when they both came into the spotlight. Their first song together is "Omo To Shan" which was and still one of the best collaboration ever. Recently, the duo was featured in a song by Olamide's former boss, ID Cabasa titled "Totori" which is also a good collab.
Wizkid hasn't produced a superstar unlike Davido and Olamide, but recently, Wizkid is pushing one of his artists, Ceeza Milli to the world and we hope the young artist does well and be accepted like his peers.
Wizkid had a very intimate relationship with Tiwa Savage, which triggered the rumor that the duo was dating, especially after releasing one of his music videos "Fever". But the two artists are now seen together like before, seems somethings have naturally killed their feelings (lol).
Wizkid Baby-mamas and Children
Wizkid also has three cute sons from three different baby-mamas. His sons and baby-mamas are:
Bolutife Balogun – with Oluwanisola Ogudu in 2011

Ayodeji Balogun (Blue Diamond) – with Model Binta in 2016

Zion Balogun – with Jada Pollock in 2017
Wizkid Cars
Like most celebrities, Wizkid is a car lover and has a collection of exotic cars. Here are his collection of cars:
Bentley Continental GT Speed

BMW X6

Hyundai Sonata

Mercedes Benz G63 AM

Porsche Cayenne

Porsche Panamera

Lamborghini Prime X2
Wizkid Houses
Wizkid has two beautiful and expensive mansions, one is in Nigeria in Lekki which is reported to worth over N70 million and the second one is in Los Angeles.
Wizkid Height
Wizkid is 5"4 tall, some people say he is one of the shortest in the music industry alongside M.I
Wizkid Notable Achievements and Awards
Since his rise to fame, Wizkid has gone ahead to win a good number of awards. Here are his awards and notable achievements.
Full List of Wizkid's Awards:
2012 – Best International Act: Africa by BET Awards

2015 – Pop Artist Of The Year by City People Entertainment

2015 – Male Artist Of The Year by Nigeria Entertainment Awards

2015 – Best Collaboration with "A" List Artiste by Top Naija Music Awards.

2015 – Hottest Single Of The Year (Ojuelegba) by Nigeria Entertainment Awards

2016 – Best African Act by MTV Europe Music Awards

2016 – Artist Of The Year by The Headies

2016 – Best Collaboration ft. Absolut (Soweto Baby) by MTV Africa Music Awards

2016 – Best Worldwide Act by MTV Europe Music Awards

2016 – Choice Music: R&B/Hip-Hop Song by Teen Awards

2016 – Best Male Artist by MTV Africa Music Awards

2016 – Artist Of The Year by MTV Africa Music Awards

2016 – Song Of The Year (Ojuelegba) by Headies

2016 – Best R&B/Pop Album (Ayo) by Headies

2017 – Hip-Hop Song Of The Year (One Dance) by iHeartRadio Music

2017 – Top R&B Song (One Dance) by Billboard  Music

2017 – Top Streaming Song (One Dance) by Billboard Music

2017 – Canadian Single Of The Year (One Dance) by iHeartRadio Music

Most Thumbed Up Song Of The Year by iHeartRadio Music

2017 – Top R&B Collaboration ft. Drake (One Dance) by Billboard Music

2017 – Young Person Of The Year by Future Awards Africa

2017 – Song Of The Year (One Dance) by Echo Awards

2017 – Best International Act: Africa by BET Awards

2018 – Viewers Choice Award (Come Closer) by Headies

2018 – Best R&B/Pop Album (SFTOS) by Headies

2018 – Best Collabo ft. Tiwa Savage (Ma Lo) by Headies

2019 – The Ashford & Simpsons Songwriter's Award (Brown Skin Girl) by Soul Train Music

2020 – Outstanding Duo or Group (Brown Skin Girl) by NAACP Image Awards
And just recently…
2020 – Her Award (Brown Skin Girl) by BET Awards
Wizkid Notable Achievements
In February 2014, Wizkid reached a milestone of 1 million followers on Twitter—the first Nigerian to accomplish such feet.

5

th

April 2016, the song "One Dance" was listed on Billboard's Twitter Last 24 hours chart, making him the first Nigerian to appear on the chart. The track which featured Drake went on to top charts for 10 non-consecutive weeks starting from May 12, 2016.

One Dance also earned him a spot in Guinness World Records. He is the first Afrobeat artist to achieve this.

Wizkid is the first to sell out 02 Arena in Nigeria, even before Davido did.
Wizkid Net Worth
After years of music sales, endorsement deals, and branding, Wizkid is worth an estimated $20 million according to Forbes and that's approximately N7.75 billion in 2020.
With this information about Wizkid, you definitely know that he's a legend, isn't it?
Kindly comment or contact us if there is a piece of false or inaccurate information here and we'll be glad if you can do that to improve the context of this page. Don't forget to follow this blog on Facebook and Twitter too.
IMAGES' CREDIT: Getty Images.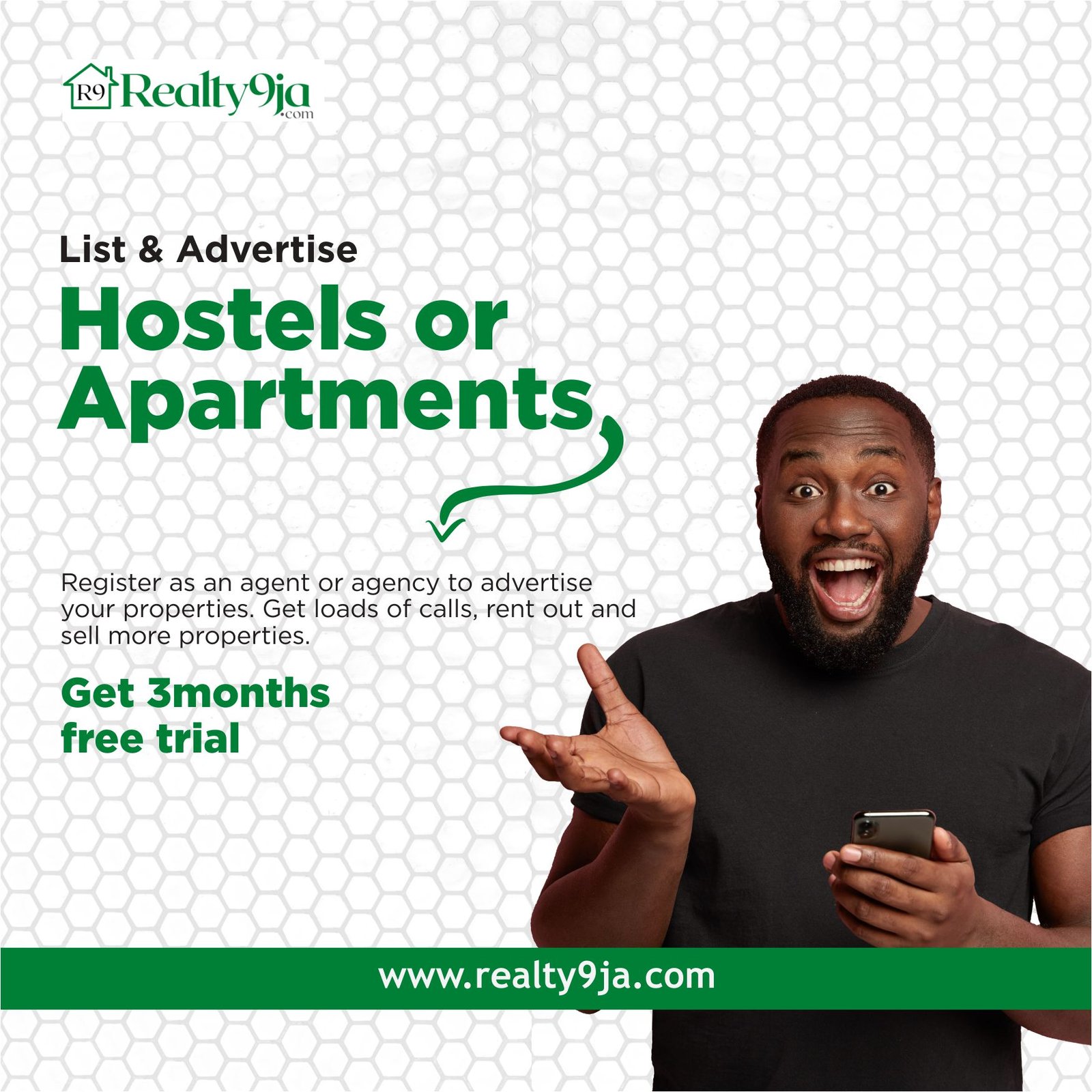 How to Stop Fighting in a Relationship (10 Working Tips)
If you search for the keyword; How to stop fighting in a relationship, Google will show you more than 400m results. That shows the magnitude at which people fight and try to reconcile.
It can happen to anyone, including you… But why or how?
It is the skirmish of the 100 years: you and your accomplice are insured in an endless back-and-forth.
Between all the back and forth, you can't remember which one started this specific battle.
All you know is that you're not going to lose it, not this time. You throw another insult and remind your accomplice how he forgot to take out the trash a week ago.
Your turn, you think. If you want to make an online relationship with random people then you can chat with strangers on Omegle TV and OmeTV.
While satisfying at the time, bickering can break the foundation of your relationship. Assuming you're fighting with your partner more and more often, addressing why is essential.
Certainly, all couples fight sometimes, but you would instead not make this an ordinary propensity.
"Personal connections are continually difficult because of their closeness and power," couples instructor Geoff Lamb tells Brides.
"Things we experience in friends and co-workers seem to affect us when our accomplice does them.
Difficulties can often turn into fights, but they don't have to. Fights are about winning or losing, but the experience of most couples is that in any case, when you win, you lose.
Why Do Couples Fight?
In case you are continually arguing furiously, even the most insignificant thing could start a battle. The reality of the situation is that there are many vexing issues that drive couples apart.
"During my training, I've heard so many arguments about the correct method of running a dishwasher that I wonder if it wouldn't be smarter to do the cleaning manually," says Lamb.
"There are topics, [that is] fundamental to discuss when you are seeing someone living respectively, that can easily turn into battles.
These are sex, money, housework, life plans, children, the couple, and parents. in law, work, time together, time apart, and responsibilities."
Sheep maintains: "Discussing these issues can surely turn into battles.
It's helpful to note that one of the motivations behind why [these issues] do so is that they mean a lot to us in our connections.
This implies that we really have to discuss them with our accomplices, but maybe we can find a useful approach to do this."
How to Stop Fighting in a Relationship: 10 Working Tips
Do you need a more pleasant relationship?
While you won't be able to control the competition completely, there are some methodologies you can use to reduce the intensity.
We should investigate 10 clues that you can try before your next fight.
1. Adopt a positive outlook
Not everything is pessimism. "Contending shows that something is not directly in your relationship," says Lamb.
"That 'something' is vital to you, as is your accomplice. Most of us rarely have fights with people who don't mean much to us.
Feel these advantages." Once you understand the problem, you can hope to solve it.
2. Quit needing to be right
This is a problematic propensity to break, but basically, you should give it a try.
"Most fights are about proving to our accomplice that they're out of line, outrageous or pointless for not doing what we think they should do.
Instead of fighting about this, why don't you try asking for what you need? " since it is essential for you?" proposes Cordero.
3. Take a moment to chill
"Problem subjects are testing because they produce a lot of feelings," says Lamb. "The moment you feel great areas of strength for an approach, especially outrage, find a space with no one else to reflect on things.
Outrage usually comes when we have a need that is not being met, we don't feel borrowed attention, taken seriously, acknowledged, or understood.
When you get together with your partner, focus on what you want."
4. Stay on point
It's tempting to deal with a relationship like a court official.
We need to build an argument against our accomplice and to do so, we occasionally amass 'evidence' from previous encounters to help our case," says Lamb.
"This makes everything so much better than it should be.
They either have to recognize that they're out of line, that they've always been out of line and can never be right, or they need to fight you."
Rather than recapture the past, stay in the now and stick to the present point.
"Focus on the issue that's bugging you right now and find a way to ask for what you want, without making them feel bad if they don't give it to you."
5. Talk about your feelings
When you're in the middle of a dispute, you can fall into the trap of blaming your partner for everything.
Instead of focusing on your messed-up thought process, focus on your feelings about Cam Brasil. "The important thing is to convey how you feel instead of denouncing your accomplice," added
6. Breathe before saying something mean
Your words don't necessarily have to use lethal force.
"Calmly inhaling gives you a chance to contemplate why you need to say something bad," Lamb makes sense.
"Usually we express bad things because we feel hurt and we need to hurt back. Express something like, 'I feel so hurt, I need to say something subverted.'
We have been hurt and we believe the other person should be hurt for them to understand how that feels. Using the kind of phrasing I've described you can do that without kicking up a bit of dust."
7. Remember the good times
Assuming you're frantic, you may not have remembered how much your accomplice means to you.
"Build a supply of positive feelings in the relationship, including why you love each other," says Lamb.
"Different things [that] can go into this supply are great times together, snaps of serious closeness, and spontaneous thoughtful gestures.
Take advantage when circumstances get tough."
8. Show that you understand your partner
There are different sides to every story. Investigate things from your accomplice's point of view.
"Convey how you might play your partner through their activities, finding out what they might think we should do and doing it," recommends Lamb.
"The risk here is to rethink our accomplice, who is bound to delay a battle."
9. Listen to what they have to say
Stop pondering what you need to say and pause for a minute to tune in. "A decent option for rethinking is to clarify the pressing issues and pay attention to the answers," says Lamb.
"While tuning in, most of us focus on what we're going to say next rather than what's being said. In a problematic discussion, we usually also focus on whether what's being said is valid.
We don't really we're paying attention to our collaborators and are determined to uncover them.
Pay attention to your accomplice's perception as that, their experience, without worrying about whether it's dispassionately obvious or substantial."
10. Consider couples therapy
Obviously, if you can't stop struggling, you may need the help of a teacher.
"While I trust some of the advice above will be helpful, trying it isn't simple when your relationship is caught up in winning and losing battles," says Lamb.
"Two or three specialists can help you find an alternative outcome. They are prepared and experienced in discussing all sides of the connections.
They will need to help both partners in a similar way to make [the couple's] relationship everything it is." it could be. "
Conclusion
Building a relationship that will last forever is not easy, there are some obstacles on the way and you will feel like quitting almost every day.
These 10 tips above can help you stop fighting in a relationship and therefore, build a healthier one.
Don't forget that if you have been trying all your best but to no avail, try consulting a relationship therapist or expert before you call it a quit.
An African adage says; there is no way teeth and tongue will not fight each other, yet, they have never stopped being together.
No matter how much you guys fight in your relationship, things can still get better. Don't give up yet!
How To Drive Traffic to a Beat Store in 2022 (5 Effective Ways)
In this post, you are going to learn how to drive traffic to a beat store.
If you have a beat store that's not making sales one thing you may have been missing out on is targeted traffic.
No traffic to your store simply means no one will be able to see your beats and when there is no exposure you won't make sales.
It's the plain truth.
Traffic is the lifeblood of every online business, you want to make sure you get as much traffic as possible.
It's why I decided to make this post in order to show you the different ways you can drive a lot of traffic to your store and make a hell load of sales.
Looks like something you'd be interested in?
Then keep reading.
FACT is;
There are lots of traffic sources, however, when it comes to a beat store, you have to be creative.
So you are getting the top effective 5 only.
First I'll list these top 5 traffic sources.
Then I'll go ahead to explain each of them for you to start implementing with your store to get results.
How To Drive Traffic to a Beat Store in 2022 Featuring the Top 5 Effective Ways
GiveAway Beats or Instrumentals For Free
Offer a Discount On First Beat Purchases
Email Marketing
Start Blogging
Social Media Engagement
GiveAway Beats or Instrumentals For Free
Giveaway beats are a great way to promote your music and get some free exposure. It's also an easy way to build hype around your new tracks.
People love free stuff, so this is a surefire way to get your music out there and gain some more fans.
The best part about this strategy is that it works for both instrumental and vocal tracks. You could give away instrumentals for free, or make a deal with other artists where you will release their beats as part of the deal.
This will help you gain exposure for your own tracks and give you something to offer in exchange for their promotion of theirs.
You can take your release schedule on Reddit and post early versions of upcoming songs for free on Soundcloud, Mixcloud, or any other streaming platform you have access to (be sure to tag them properly).
The best part about this method of marketing is that you don't have to spend anything on advertising, so if you have a product that is worth promoting, then give it away for free and see what happens.
This method also works well if you have instrumentals or beats with high royalty rates because people will go crazy over the fact that they can get their hands on them for free.
Offer a Discount On First Beat Purchases
In order to drive traffic and sales, you need to offer a discount on first purchases. This will help build loyalty for your brand and compel people to buy more from you.
With this strategy, you want to be sure that people who are interested in purchasing your beats will be able to do so at a low price point.
The best way to accomplish this is by offering a discount on their first purchase. Make it so that if they buy one of your beats, they will get an additional 50% off their next purchase.
This means that if they buy two beats, they will get 100% off their next purchase.
This is an effective strategy because it gives people who have been thinking about buying beats an incentive to do so now instead of later or never at all.
It also creates good word-of-mouth marketing as more people become aware of these deals and tell their friends about them.
Ever heard the term "The money is on the list?"
Email marketing is one of the best ways to drive traffic to a beat store.
It's free, easy, and effective.
It is the most direct way of getting your customers' attention. If you're running an email list, then you can send out emails that contain content that will intrigue your audience. You can also use email to promote upcoming releases or special discounts.
You can use email marketing to encourage people to buy beats online in exchange for exclusive access to a new release or extra content.
For example; if you have a new album coming out soon, you could offer subscribers early access by signing up for an email list and then sending them an exclusive link when the album drops.
Ai tools like copy ai can help you in creating high converting copies for your email marketing campaign and in turn, get your subscribers to take action.
That should come in handy if you don't know how to write compelling emails.
If you have an email list that's already growing and you're looking for ways to develop it, even more, consider promoting your music store by sending out an email campaign every few days or so.
You can promote new products or upcoming events and make sure that you're reaching out to people who are most likely interested in what you offer.
You can drive traffic to your store by blogging.
Blogging is a great way to reach out to the people who may be interested in your music, but who aren't yet ready to buy it.
If you blog regularly and write about topics that are relevant to your target audience, people will find you and trust you enough to give you their email address.
You can then use that email address to send them information about upcoming releases, promotions, and sales.
Here are two ways to drive traffic to your beat store through blogging:
1. Write about new releases and promotions
If there's something new coming out from a beat store, make sure it's listed on your blog first. You don't want other websites stealing all the attention from yours!
2. Promote discounts and events
If there's an event or sale at a beat store that you want people to know about, make sure they know!
Post it on your blog as well as social media platforms like Facebook, Twitter, and Instagram.
If you plan to use blogging as a channel to increase exposure to your store, one important thing to take note of is SEO.
Learn SEO and use it to your advantage.
When it comes to driving traffic, there's no way you're leaving out social media.
Social media engagement is a key to driving traffic to your store. Use social media to promote your own business and your music, including Facebook, Twitter, and YouTube.
Music lovers will want to hear what you have to say, so be sure to engage with them on their preferred networks. Keep in mind that not everyone uses the same social media platform so make sure you post on all of them.
You can also use social media as a way to announce new releases or other news about your career as a musician. If you have an album coming out soon, for example, post about it on Facebook and Twitter using the hashtag #MyNewAlbum.
When posting about new projects or releases, make sure that your posts include links to the song previews on your blog or website, or SoundCloud page so fans can preview them immediately after they view them in their feeds.
FAQS: How to drive traffic to a beat store
Here are frequently asked questions by a lot of readers who are looking for ways to drive traffic to their beat store.
How do I consistently sell beats?
If you want to consistently sell your beats here are 5 tips you can follow:
Create a compelling landing page with clear messaging and a call-to-action.
Optimize your website for search engines such as Google and Bing.
Promote your sales via social media and YouTube, as well as other platforms like WhatsApp and Facebook Messenger.
Ask for referrals from satisfied customers or previous clients who have purchased beats from you before (in exchange for a discount).
Use email marketing (i.e., newsletters) to remind potential customers about their favorite artists when they're not thinking about them!
How do I drive traffic to my beat store?
There are a few ways to drive traffic to your beat store.
Create a YouTube channel
Use Instagram
Write blog posts with relevant keywords
Create a Facebook video ad
Promote your website on social media
How do I get my beats noticed?
If you want to get your beats noticed, the first thing to do is to get your name out there.
If you don't have a website, you need to set up one. You can start with a simple WordPress site and build it up over time.
You can then employ paid traffic, blogging, email marketing, etc. to drive traffic to your store and make sales.
How do I drive traffic to my music?
There are many ways to drive traffic to your music store. Below are just a few:
1. Post on Facebook and Twitter
2. Create content like articles and videos (on YouTube)
3. Promote events and specials in the community
4. Create a blog and write about your store or the industry in general
Conclusion
Selling beats is one of the top online business models and when you are able to drive a lot of traffic to your store, it's obvious you will make really good sales.
Follow the effective traffic sources and methods listed in this post and you're well on your way to success. If you are an upcoming artist, you can read up on how to promote your songs here.
Have any questions or other sources you are currently using and would like to share with us?
Please do so in the comments section and don't forget to share this post on how to drive traffic to a beat store with your friends.
2022 UTME Result Checker: How to Check Your JAMB Result Easily!
UTME RESULT: A lot of 2022 Unified Tertiary Matriculation Examination, UTME candidates have been trying to check their results especially, those who did their exams on Friday 6th and Saturday 7th of May, 2022.
When will JAMB release the UTME 2022 result? If the examination body released the results, how can I check my result without visiting any cyber café office? In this blog post, I will tell you everything you need to know about 2022 UTME.
Have the 2022 UTME Results Released?
No! As of the time of writing this blog post, the 2022 UTME results haven't been released.
When will the 2022 UTME Results Be Released?
Some blogs are peddling unconfirmed news such as saying that the result will be out on the 10th of May 2022. But the 10th of May passed and they shifted it to May 13th, 2022… Yesterday was May 13th and nothing has been released so far.
They've again shifted the release date to May 16th, 2022 ?‍♀️
But would the 2022 UTME result be released on May 16th, 2022?
No one knows! Except for God, JAMB, and her stakeholders.
Why has JAMB Haven't Release 2022 UTME Results?
The reason is simply that they're still checking the 2022 UTME results and CCTVs for examination malpractice.
A piece of trending news about why JAMB hasn't released 2022 UTME Results is because those who sat for the exam on May 6th and 7th, 2022 passed the exam beyond expectation and that's why JAMB is trying to investigate everything thoroughly before the results will be released.
But is that true?
Well, I see no sense in that. Why would JAMB predict and expect some candidates to fail the Exam they've prepared for as if their life depends on it.
Important: ASUU Keep striking like thunder! Here are digital skills you can learn to make money online as a student
According to a report by TheGuardian, JAMB said they would not release the results "until it receives reports of examination malpractices" because 60% of the results came in after the exam has been concluded.
Maybe that makes sense. It may be possible for students to engage in examination malpractice and yes, let's them check all CCTV to fish out the bad eggs.
JAMB's registrar, Prof. Oloyede added they will not be creating any kind of confusion this year.
Imagine if 60% of the results are released and the remaining 40% of candidates are waiting on God before they see theirs, that's going to be a premium confusion indeed.
So, bro, keep calm. The results will be released soon. Stop giving yourself heartache whenever you see these online blogs baiting you into clicking their post link by saying the result is out.
If the result is out, you don't need these blogs' confirmation, you can know when it is released yourself.
Where to Check if the 2022 UTME Has Been Released?
Without giving yourself to anxieties, you can confirm the news when JAMB released the results on the following platforms:
JAMB Portal: It is currently inactive but when the results have been released, the portal will be opened automatically.
News Platforms like ThePunch, TheGuardian & Vanguard: When the results have been released, JAMB will send information to these News platforms for dissemination
Check Threads: You can follow JAMB's official handle on Twitter, check the MySchool thread
Stop giving yourself heartache, wait… Let the information come to you.
If the results have been released, the next thing is checking.
How to Check 2022 UTME Result
The moment you have been waiting for bro ?
To check your UTME result, you don't need to pay anyone or visit a cybercafé, you can do it on your phone. Here is how:
Checking Your UTME Result Using JAMB Portal
Go to 

https://portal.jamb.gov.ng/eFacility_/CheckUTMEResults

If the portal is opened, simply put your JAMB 

registration number

, 

phone number

, or 

email address

 to check your result.

Then click on "

Check My Results

"

As simple as that!
Checking Your 2022 Result Using JAMB SMS Command
Just in case you don't have access to a smartphone (or without a data connection), you can check your result by simply doing the:
Ensure you have the SIM card you used to register for the UTME slotted in your phone

Go to your phone and open Message

Send "

UTMERESULT

" to 55019 or 66019 (without the quotation marks o)

Ensure you more than N50 airtime on the phone number

If you have enough airtime, your result will be sent back to you as an SMS
When checking your 2022 JAMB result using SMS, you may receive error messages. Let's talk about this:
UTME Results' Error Messages and What they Mean
"

CANDIDATE ABSENT

": This means you did not sit for the exam and you have no result, of course.

"

Invalid Entrance into the Exam Hall

": Bro, you entered the exam hall without following due process, you have to attend to some issues with JAMB.

"

RESULT WITHHELD

": Your result is currently undergoing thorough investigation or you are a suspect of examination malpractice

"

This phone number was not used for registration

": Meaning you are sending the command with the phone number you did not use to register for the UTME

"

Dear Mr/Miss, your result is…

": Oh, this is not an error. Congrats, you have seen your result.
Frequently Asked Questions on UTME/JAMB 2022
Q: How can I print my result slip?
A: If you need the copy of the result you're seeing right now, simply go to any cyber cafe to print it out. It may cost N200.
Q: I need the Original JAMB Result slip; how can I get that?
A: You need to log on to your JAMB portal to print this out, it cost N1,000
Q: What is the difference between the result slip on my portal and the one I checked?
A: Bro, they are the same result. But the one you'll print on your JAMB portal is formatted well than the slip you just checked online. For instance, it has your passport and detailed information filled.
Q: How do I change my institution?
A: Go to the CBT center, they'll do it for you there but it cost N2,500 for changing anything
Q: How can I change my course?
A: Same answer as above
Q: How much does it cost to change institution or course?
A: It cost N2,500 normally. But the CBT center may ask you to pay N500 for their job sha
Q: How many times can I change course or institution?
A: Three times! So, you have to think carefully before you change anything and each time cost N2,500, meaning for 3 times, you would pay N7,500… So be careful not to waste your time and money.
That's everything I think you need to know about 2022 UTME Results. In case you have any questions, kindly use the comment box below and we would reply as soon as possible.
Don't forget that you don't need to pay a dime to check your JAMB result.