6 Ways to Make Money on Instagram in 2022
Do you know you can make money on Instagram? – Yes, you can make a hefty income on Instagram while doing things you love always love doing like posting pictures or videos, liking a post, following I.G users, and commenting on their posts.
This has been so easy and it is one of the most used social media platforms in the world where you can easily hang out with your loved celebrities, businesses, and friends.
Most business owners used Instagram to advertise their products or services such as bags, jewelry, shoes, e-book, and other goods that can be delivered online or in kind. Few media sites have adopted Instagram as their platform for micro-niche blogging and building fans that are serious with what they are doing, unlike Facebook where anybody can join and spam as much as they like.
Before we go into the details, let me briefly show you some reasons why it's plausible to make money on Instagram.
Can I Really Make Money on Instagram?
Yes, you can make a lot of money on Instagram!
Instagram is a photo and video-sharing platform created by Kevin Systrom and Mike Krieger. It was launched on the 6th of October, 2010 exclusive for iOS users only. But now, it's also available on Android devices. Instagram started growing in fame and numbers when it was acquired by Facebook Inc.
Since then, celebrities have chosen Instagram as their favorite zone to interact with their fans and that's why Instagram rapidly climbed to be of the most visited website within a few years of its launch.
Below are a few statistics about Instagram:
More than 500 million active users per day
800 million active users per month
About 70% of Businesses are on Instagram
More than 2 million Instagram advertisers
More than 300 million Instagram users make use of IG stories daily
Time spent daily on Instagram is very high compared to other social sites
Business-minded people are on Instagram not talkative
And so on
A business without an Instagram page is not yet a business in this digital age. That's why people who use Instagram spend hefty money in order to gain more visibility and acquire more followers.
Now let's talk about how you can make money on Instagram, I know this is what you have been waiting for.
How to Make Money on Instagram
Affiliate Marketing:
If you have quality followers, you can make money on IG through affiliate marketing. Affiliate marketing is very easy but needs you to input your sense of marketing.
This is how it works:
You partner with a company that sells either products or services related to your audience or targeted niche. These companies always welcome different publishers to help them promote their products while you earn a commission on each successful sale. You don't need to spend a dime before partnering with these companies.
Few affiliate programs you can join to make money on Instagram:
Amazon – you can promote any product or service here irrespective of your niche or quantity of followers as long as you know the marketing strategies that work for each product or service which your followers or targeted audience will convert with.
Clickbank – Same thing as Amazon
Jumia, Konga & Jiji Affiliate Program – These are better if you wish to promote local products within Nigeria.
Siteground, Namecheap, Bluehost, Hostgator, etc – These are better if your followers or targeted audience deal with the website, hosting, and domain stuff
eBay
ShareAsale
Impact Radius
You can do better searching on google for more affiliate programs you can join.
After joining any of these programs, get your referral link (of that particular stuff you wish to promote), but the link in your bio, and start convincing your followers why they need to buy those particular products.
If you can be doing this consistently with engaging photos or videos, a few (if not some) of your followers or targeted audience may be triggered to buy using the link on your bio.
This is not that easy but it will be easier if you take enough of your time to do market and audience research. Try as much as possible to understand the type of 'hot' products or services they are interested in. After that, give them what they want with serious and engaging marketing.
NOTE: commissions here are pretty okay as they are paid in dollars with respect to what and how expensive what you sold was.
Sponsored Posts:
This is another and most common way of making money on Instagram. But, it just doesn't come easily as joining an affiliate program or so.
For you to enjoy this opportunity, you must have a number of real and engaging followers.
Different companies, media partners, or individuals will contact you themselves if they are convinced that running a sponsored post on your Instagram page will be beneficial to them.
Popular Instagram pages with good numbers of followers like instablog9ja, gossipmill, and some other influencers are making cool money selling sponsored posts on their page and their charges are pretty expensive but those companies or individuals that contact them for exposure knew that the charges are worth it.
You can also start building a good and engaging IG page today and see how things change for better for you.
But if none contacted you for sponsored posts or exposure, you can as well join some advertising agencies to help you get sponsored posts. To join these agencies, it's FREE. Below are a few of them:
Try to sign up with those websites above and see how they can help you make money on Instagram.
Selling Your Own Products:
Instagram can help you make more sales if you understand your consumers and how your products or service can help them. You can create many products either digitally or consumable (durable).
You can create digital products like e-books. If you are skilled in a particular field and you know that you can teach, kindly write an e-book about that particular skill and start selling. Sometimes, you may need to create digital products inform by videos.
You can also offer a solution to people's problems by creating physical products. This can be based on how to last longer in bed (herbal medicines), growing natural hair, butt, or boobs. If you have strong marketing strategies, you can make money on Instagram by selling these problems to people who need them.
In digital products, you can send them to those who paid for them through your website or landing page. But for products like herbal medicines Etc., you will need to deliver to those who paid through some means you can get the product to that person.
Sell Your Photos Online:
As you might have known that Instagram deals with two basic types of content which are Videos and Photos. But there are tons of websites outside there that are ready to buy those beautiful pictures from you.
To sell your photos, you will need to list them on the photography marketplace such as twenty20 and 500px.
But those photos must be creative and originally owned by you. Because these photography marketplaces will also sell them to those who need them either in printed or softcopy format.
GiveAways:
Although this is not a sure way to make money through your Instagram page because it depends on luck.
Some celebrities and rich influencers do give back to their fans by giving them things like money, phones, and assorted materials which go to the lucky fans.
GossipMill, a Nigerian popular Instagram page gives out money to at least, 10 lucky fans every week and we also have some of these celebrities or media personalities who can give out up to (and even more than) $500 for any lucky person on Instagram.
You can start following popular celebrities or influencers today. After following them, make sure to turn on their post notifications in case something like giveaways comes up.
Earn Traffic:
If you are a blogger, YouTuber, or online marketer, you can be making a hefty income on your blog or YouTube channel if you have ads like AdSense running on it.
Instagram traffic is so converting because for someone to check your post, go to your profile, and click on your blog or channel's link, that means that person is really serious about visiting. If your blog is speedy and responsive and your AdSense ads are placed well, there is the possibility that that person will click on Ads because of the cookies stored in his/her browser which will be the same as what he or she is looking for.
CONCLUSION: How to Make Money on Instagram
If you are still doubting if you can ever make money on Instagram, then kindly do yourself a favor by asking search engines (especially Google) how much Selena Gomez, Kylie Jenner, Kim Kardashian, and other top influencers are making on Instagram.
You can quit your 9-5 job if you understand the tactics that work on Instagram or by simply asking Instagram entrepreneurs to mentor you. At GbolaByte, you will be mentored and supervised if you want to learn any skills to make money online. Click here to contact olgade techs for further details.
Before you can make money on Instagram, you need to build more influence by acquiring more followers, and having good numbers of increasing engagement. In my next blog posts, I will be revealing top secrets to building influence and acquiring massive followers on Instagram.
Don't forget to drop your questions or feedback in the comment box below and remember that sharing is caring, show that you care for us by sharing these tips with your friends.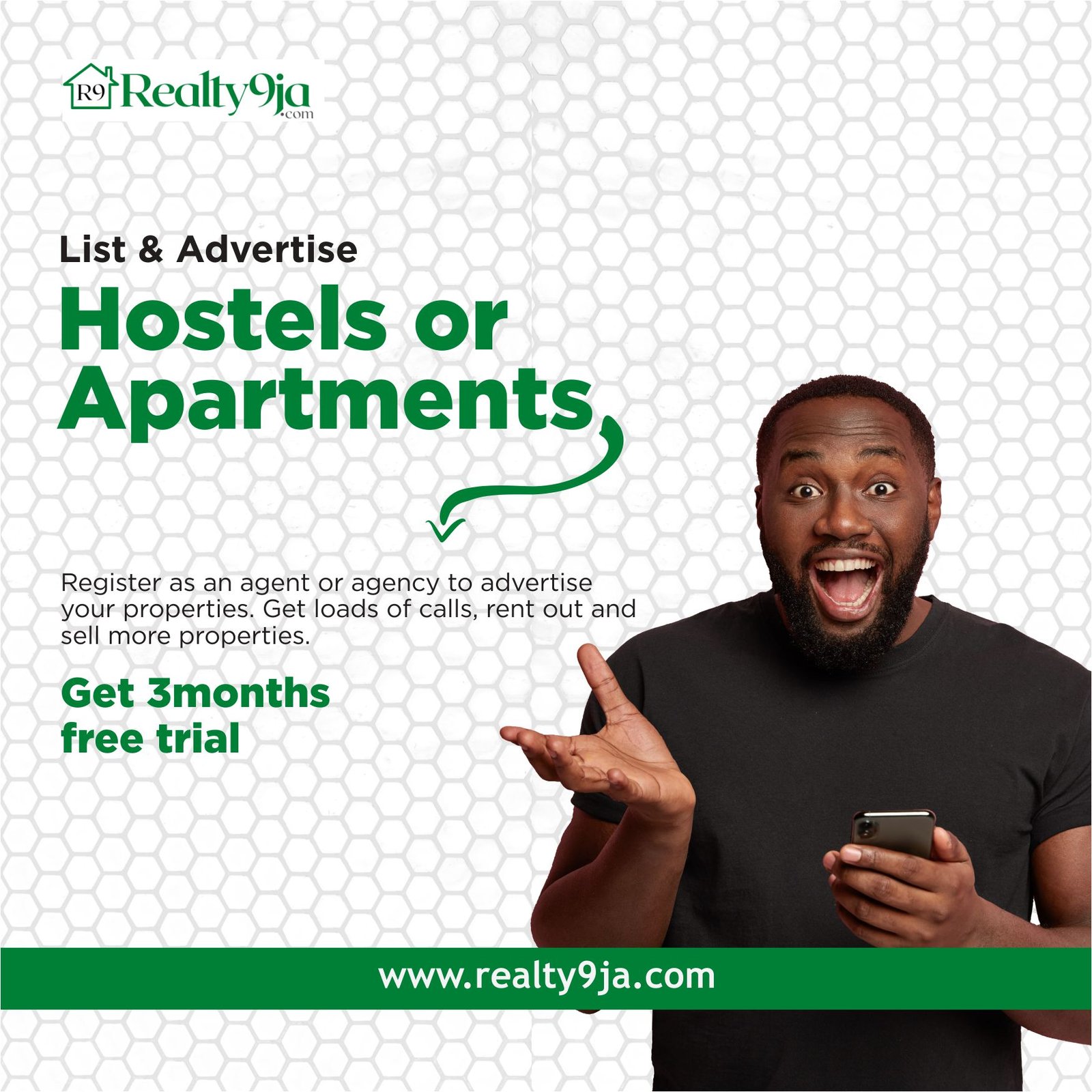 How to Make Money on Jumia – 5 Legit and Easy Ways!
Is it really possible to make money on Jumia?
If you're not tech-savvy or doesn't know how making money online work, you may be doubting if it's really possible to make money on shopping stores like Jumia. But I'm using this medium to tell you that it's possible; you just need to be smart (but in an honest way 😉).
So, how can you make money on Jumia?
That's what this blog post is all about, I will share with you 5 ways you can make money by simply shopping on Jumia! Let get into it;
About Jumia
Jumia is the largest online shopping platform in Nigeria, and currently dominating Africa's eCommerce marketplace. They offer affordable shipping fee and there are thousand of trusted merchants and vendors on Jumia.
Big companies like Xiaomi, Samsung, Tecno and many others have an official store on Jumia, where customers can shop for their products at more discounted rate.
For years, Jumia has been building the platform on a solid foundation and the end result is many people choosing Jumia over other competitors like Konga, Jiji etc.
But most of these people who chose to shop for items on Jumia are unaware of the fact that they can earn money on Jumia (easily)!
No further ado, let's talk about making the money on Jumia!
NOTE: This blog post is quite long (more than 2,000 words). Will you like to watch the video instead? Watch video below;
5 Ways You Can Make Money on Jumia and How They're DONE
1.      Jumia Affiliate Program (KOL)
Jumia affiliate program is one of the top affiliate programs to make money in Nigeria, because they pay pretty well for their affiliates.
But how does Jumia affiliate program work and how can I start?
Jumia affiliate program work just like any other affiliate programs you're familiar with. But in case you don't know what affiliate marketing work, let me summarize it for you below;
Affiliate marketing is a business pattern where you help companies (or brands) to market or promote their products or services and at the end, you earn "commission" just to compensate you for your hard work.
Let's say there's a Hisense TV on Jumia that costs N120,000 and the affiliate commission on the TV is 15%, it simply means if you promote the Hisense TV and luckily, someone purchased the TV through your link, Jumia will pay you 15% of N120,000 which is how much? Press your calculator 😏
Okay, 15% of N120,000 is N18,000.
That's how much you'll be paid as a Jumia affiliate for promoting and selling that product!
Imagine if just 2 people buy the TV in a month, that's N36,000 for you.
Note that I just used the Hisense TV as example. As a Jumia affiliate partner, you can promote any product on Jumia and make money.
Let me use this opportunity to tell you that affiliate marketing is one of the top 10 ways to make money online. If you want to know how it really work, read this blog post on affiliate marketing.
The next question you should be asking is;
How can I promote Jumia products and make money?
Simply! Just follow the steps below;
Sign up for Jumia affiliate program (KOL) here: https://www.jumia.com.ng/sp-jumia-affiliate/
Enter all necessary details (I trust you can do this)
Look for products you'll like to promote on Jumia, copy the link
Go back to your Jumia's KOL dashboard and paste the product link there (you'll see where to do it)
After you paste the link in the input box via your KOL dashboard, your affiliate link will be generated for you.
Share the affiliate links and recommend the products to your friends or family members who may like that product. Proceed to share on social media channels like WhatsApp, Facebook, Quora, Nairaland etc.
If you're a blogger, put your affiliate banners on your blog. Keep looking for what people will love to buy, search for the product on Jumia, copy the link to generate your affiliate link in your KOL dashboard and promote!
Look, the steps might look too easy to be true, but let me tell you that it's not easy and it's TRUE that you can make money on Jumia through its affiliate program.[
You just need to learn how to do affiliate marketing and trust me, you'll make lot of money with the knowledge.
That's one! Let's about the next;
2.      Jumia's JForce Program
This look like the first one, but slightly different.
With Jumia KOL affiliate program, you make money when someone click on your affiliate link and proceed to buy that product. But what if you know someone who want to order for something online but doesn't know how?
Do you know you make money on Jumia by helping someone (or people) to shop for items on Jumia at no EXTRA cost?
Even you can buy items for yourself on Jumia and still make money.
Ask me how?
Well, that's where Jumia's JForce comes into play.
With Jumia's JFORCE, you can earn minimum of N1,000 on every N5,000 order.
Personally, I've shopped for items on Jumia worth N200,000 this year and I'm still going to shop more. Now, assuming that I'm on JFORCE program, how much do you think I would have made by simply shopping on Jumia?
N1000 for every N5000 order, remember?
So, on N200,000, I would have made whopping N40,000! But you're not going to be buying N200k products on Jumia every month to make N40k.
So, how can you make money on Jumia with JFORCE program? Here's how;
How to Make Money on Jumia with JFORCE program
Join the Jumia JFORCE program: https://jforce.jumia.com.ng/
Fill all the details (your correct names, email, phone number, and bank details)
Start shopping on Jumia with your JFORCE account and earn money in return!
That's all.
But let me give you a strategy if you really want to turn this to a business;
You can always tell people through your WhatsApp statuses, Facebook, mouth-to-mouth or any other way you know, that you can help them shop for their items on Jumia for FREE.
You can even offer then N500 airtime if they choose order the items through you. You just need to build your brand, be trusted and convince them to trust you.
Note that this is 100% LEGAL! There's a reason why Jumia created JFORCE program; It's simply because not everybody knows how to shop online (but they want to).
The next is;
3.      Procurement Services
This is another viable way to make money on Jumia!
Procurement service is also 100% legal and some agencies are into this particular business only. For instance, when I want to buy an item from USA, I used a procuring agent who bought the item on my behalf and send to the company that will ship it to me.
Just in case you want to know how to buy items from USA and shipping to Nigeria, read how I did mine successfully with Heroshe here.
Now, back to how you can make money procuring items on Jumia. How does it work?
Well, it works like JFORCE but slightly different.
On JFORCE, you're buying the items for someone on JUMIA at no extra cost to them, JUMIA will personally compensate your hard work.
But on Procurement service, it works different. You'll charge a certain amount of money for helping the person to order the items (if the person comes to you him/herself ni o).
It happens! A lot people would like to buy something online but don't know how, or as a result of technical issue, they may not be able to pay with their cards. Then they'll be looking for someone to help them place the order.
That's where you come in!
You can help these people and charge them small amount of money.
For instance, you can charge 10% on total order, which is pretty good and affordable.
Let assume that the person wants to buy an item that cost N5,000, you can charge 10% and that's N500 for you.
You may be thinking what will N500 do for you, but hey, that's just an assumption. Some people order for items work N100k, N200k and so on.
If you charge 10% on items worth N100k, that's N10,000 for you without leaving home. All you need to do is to get the name(s) of the item, search on Jumia, confirm and buy. That's all. I trust you won't use up to 50MB which is not even up to N200.
So, you can make money on Jumia by offering procurement services.
Do we still have another way to make money on Jumia? Yes!
4.      Become a Vendor on Jumia
Honestly, I don't know how this work as I'm not a vendor and neither do I know anyone who's a vendor.
But in my own little experience, let me tell you one or two things about making money as a vendor on Jumia.
First, who's a vendor?
A vendor is simply someone (or company) who sells products on a particular marketplace.
And we have a lot of "multi-vendor" marketplace which you know such as Amazon, AliExpress, Konga, JUMIA and lot of them.
Without people or agents coming to these platforms to sell their products, there's no way Jumia, Amazon and the rest of the multivendor marketplace will exist. They exist to bring sellers and buyers together.
So, if you have anything to sell online, use JUMIA! They have the visibility to make you sales.
If you're a fashion designer, boutique owners, you sell any shippable items, why can't you join Jumia as a vendor and start making money when your items are purchased by someone.
Like I said earlier, I don't have the idea of how much JUMIA make per your item purchased, but I'm sure you'll get to know when signing up as a vendor.
Here is where to sign up as a vendor on Jumia;
How to Become a Seller on Jumia
Sign up here: https://www.jumia.com.ng/sp-marketplace-vendor/
Fill all forms correctly with your details
Complete the onboarding training
List your products and start selling!
Okay, any other way to make money on Jumia? I got another one, the last one!
5.      Become a Delivery or Pickup Station Agent
I don't have much information about this, but I know it's possible and a viable way to make money on Jumia.
The first part is by becoming a delivery agent.
This can be kind of stressful as I'm sure you'll be scrutinized thoroughly before you can be accepted. The reason is simply because they need someone who can be trusted with customers' items.
If you're interested and you have all necessary documents and referees to tender, you can contact JUMIA via this email address and ask them directly or check below;
How to Join Jumia as Delivery or Logistics Agent
complete the form and submit
Expect feedback from JUMIA.
The second part is by becoming a pickup station agent.
Jumia has lot of pickup stations across the country and I'm sure they need more of those local offices.
For example, I remember about 2 years ago, there is no pickup station in my City, I used to travel down to another City to get my items. But now, Jumia pickup stations in my place are more than 3.
Jumia want to expand their reach to lot of customers in many different places in your country and City. You can apply to become an agent.
Requirement to Become Jumia Pickup Station Agent
1000sqft dedicated space for Jumia in your facility

Dedicate one person who will be running the Pick Up Station

Ready to Brand your Location and Staff

Delivery Van and 4 motorbike Riders (Only for existing Logistics companies)
5 sales agents to help drive sales in the region
IMPORTANT NOTICE: Kindly note that these requirements might have changed, so I'll advice you to contact JUMIA for more information about this.
Be informed that you might be required to submit some official documents before you can become one of their agents.
So, that's it on How to Make Money on Jumia
All the 5 different ways listed here are working, you just need to get to work if you reason want to make your own. Remember that it might not be easy but if you master them as a real business and you're consistent, you'll be glad you did.
Can I make money on Jumia?
Yes! You can choose to do any or all of the following;
Jumia KOL affiliate program
Jumia's JFORCE program
Procurement services
Become a vendor
Become a Delivery/Pickup station agent.
I'm sure you've gained something from this blog post. If yes, kindly extend the love and knowledge to other people by sharing this post to your Facebook timeline, Twitter and WhatsApp groups. All you have to do is to click on the floating social media buttons below.
Also, don't forget to subscribe to this blog's email newsletter, click on the read bell floating at the bottom too, that will notify you every and anytime I drop contents like this.
This post "How to Make Money on Jumia – 5 Legit Ways" first appear on https://www.gbolamedia.com. DO NOT COPY without permission.
If you have any question, kindly use the comment box below 😉
8 Legit Ways to Make Money with Bitcoin (Cryptos) – No 2 is the Easiest!
I understand why you are trying to make money with bitcoin; you're either tired of that job, that vocational skill that's not giving you enough, you're a student and you're trying to start taking your own responsibilities or, you are just looking for a reliable side-hustle.
That's quite good, I hate comfort zones too.
But you need to be very careful because you can easily be scammed due to your lack or inadequacy of knowledge about making money with cryptocurrencies.
Right in this blog post, I will highlight a few ways you can definitely make money with bitcoin and other cryptocurrencies. And I will also show you a few ways you can spot a scammer who's trying to turn you into a prey.
Before we go into the pool, do you know what bitcoin or cryptocurrencies are?
Oh well, for the sake of those who need a brief introduction, let me say one or two things about cryptocurrency so that you'll understand basically how it works.
What is Bitcoin and Cryptocurrency?
A cryptocurrency is simply a "digital money".
Too quick right? Okay, let me explain further;
A cryptocurrency ("Crypto + Currency") is a means of exchange or currency that makes use of digital files as "money". These digital files are so secure because they're created using a method known as "cryptography" and are decentralized.
Let's me make it clearer;
Cryptography is the science of hiding information, meaning that you can visibly see the currency (just like the Paper notes or coins) but you can know how much of a cryptocurrency you have, you can send, receive and trade it.
"Decentralized" simply means it is under nobody's control. 
This is the most interesting part of cryptocurrencies. Unlike the US Dollar, Japanese Yen, Nigeria Naira and other currencies that are being controlled by the government, nobody is controlling bitcoin or cryptocurrency!
Bitcoin is a cryptocurrency created in 2008 by someone or a group of people (anonymous) called Satoshi Nakamoto. 
Bitcoin is one of the cryptocurrencies we have, just like the US Dollar is one of the note currencies we spend in the world. Other cryptocurrency we have included Ethereum (ETH), Ripple (XRP), Litecoin (LTC), Monero (XMR) and so on.
Now that you know what bitcoin is, let's talk about making money with it.
Kindly note that just like you can make money with bitcoin, you can also make money with Ethereum and other cryptos. 
Make Money with Cryptos: How to Make Money with Bitcoin
1. Trading
This is the fastest way to make money with Bitcoin and any other cryptocurrencies. 
Trading requires deep knowledge and insight about the crypto sphere. You need to learn how to do your Technical analysis, Fundamental analysis and sometimes, Sentimental analysis.
If Cryptocurrency trading is easy, everyone would have become a billionaire by now.
You need to invest in learning 'how to trade crypto' by paying a mentor who's a lion in the space.
Note that Trading is risky, you can make a lot of money if your analysis is correct while reverse is the case if your analysis didn't tally with the market.
So, you can learn how to trade, if you can afford the mentorship fee.
The mentorship fee varies from $200 (N100,000) upwards depending on the mentor's package.
2. HODLing
You are wondering, what is the meaning of "HODLing", isn't it?
Well, HODL simply means "Hold". 
HODL is a term used in cryptocurrency which means to hold a particular coin for a while, with the expectation that the coin will gain more value in the future.
A good example is when they told you to HODL Bitcoin.
One (1) Bitcoin was around $5,000 a year ago. Hadn't you bought a fraction of Bitcoin that was worth $1,000 and HODL till now, you will be in massive profit.
Because bitcoin is now $60,000 (as at the time of writing this) – that's 6 times increase… you will have more than $6,000 now.
HODLing is a safer way to make money with bitcoin and other cryptos. It's just like saving money and you have nothing to lose.
HODLing is slow compared to Trading.
But I personally prefer to be on the safer side.
You can get crypto wallets to start your savings today. Below are the list of apps to help you get started;
Top Wallets to HODL (Save) Cryptocurrencies
1. Binance

2. OkeX

3. Luno

4. Buycoins (for Nigeria)

5. Trustwallet
HODLing to make money with bitcoin doesn't require a special skill. All you need to learn is how to create your account and verify it and finally, how to buy the cryptocurrencies.
3. Staking
Staking is a way to make money with cryptos.
Generally, staking is like a "BONUS" but more massive than a mere bonus you may be thinking of.
If you're holding a particular coin, let's say Ethereum…
You will have to just keep the Ethereum there and wait till the price pump (increases). But as a sharp guy, you are supposed to make money with Ethereum instead of waiting for the pump season.
That's where "staking" comes in.
You can stake Ethereum to earn another coin for FREE.
I sometimes staked ETH and earned COMP for free. Later, the price of ETH and COMP pumped at the same time, that's profit for me.
For instance, let's say I staked $50 Ethereum to earn COMP.
After a month, I have earned a free 0.004 COMP… 
The COMP that I earned is FREE, and I will make money if I sell it. Note that my ETH is still there and its price is increasing as the market is pumping.
In essence, Staking is a 2-in-1 way to make money with cryptos. 
You can check on the likes of Okex, Binance and the BSC platforms for coin staking.
4. Receive Payment with Cryptos
A good but not common way to make money with Bitcoin.
If you're a freelancer, you can simply ask your client to pay you in Bitcoin or any other cryptocurrencies. I prefer this option as a method of receiving payments from abroad as it is faster and safer.
If you worked for someone and the agreed price is $100, if you receive the money in fiat (paper currency), you can never have the same $100 in your Bank account. Why?
If you receive the money through PayPal, you'll be charged by PayPal if you are withdrawing directly. And if you are exchanging the funds, you will lose some money due to the exchange rate and the exchanger's commission on the transaction.
Same thing applies to receiving the money through a freelancing website, most of them charge 20% fee. That's $80 left and the payment processor will still take theirs.
But if you receive the $100 through Bitcoin, Ethereum, you will have more than that $100 in a few days, if you can HODL and even proceed to STAKE it.
5. Become an Exchanger
There's money in this business, but you need to have money to make the money.
Confused?
Some people want to SELL Bitcoin while some others want to BUY. What if you cover the distance between these BUYERS and SELLERS?
You buy from the SELLER at a particular price and SELL to the BUYER at a higher rate.
Let's say you bought Bitcoin at the rate of P500 per USD, you can sell to the person that wants to buy Bitcoin from you at the rate of P540 per USD… Meaning, you will make P40 on every dollar transacted.
NOTE: P is your local currency such as Naira, Rupees, Cedis etc.
Let's say you bought $100 worth of Bitcoin at P500, that's P50,000 spent, right?
If another person comes to you to buy $100 worth of Bitcoin, and you sell at P540 per USD, that's P54,000 – meaning you've just made P4,000 profits.
That's just a peak of how a (local) exchanger like this TrueXgold.com makes money with Bitcoin and other cryptos.
Do you know that you can HODL and STAKE in the process (before someone shows interest in buying from you)…?
I once sold $60 worth of ETH because I needed money urgently. 
Do you believe that ETH pumped massively the second day? Hadn't been I haven't sold the ETH, I would have made more than $100 (about $40 profit).
Well, the exchanger got the profit.
Another great way to make money with Bitcoin as an exchanger;
If you have some money to invest, you can hire developers to develop an exchange platform like Binance, Hotbit, Buycoins etc., for you.
But it requires a lot of processes and money to be spent on the development and marketing team.
You should have a minimum of $30,000 for this project.
You can try the local exchanging business and see how it works.
6. Crypto Faucets
Without much ado, Crypto faucets let you earn FREE coins or tokens by completing a given task.
Sometimes, it can be to play games online and earn very small tokens as reward.
A good example of websites that offer this type of rewards is Freebitco.in where you will be given free satoshis (small amount of bitcoin).'
You can also get Brave browsers and engage in some of the opportunities that pop to you.
Do more research on this, there are many apps and websites that reward free tokens by completing simple tasks.
7. Crypto Mining Pool
Just like hidden treasures like Gold and Silver are mined, cryptocurrencies can also be mined but not with the spade or digger. You need strong machines and hardware to mine cryptocurrencies
Another best way to make money with bitcoin and other cryptocurrencies is to mine them.
Setting up this machine is a bit technical and expensive.
But, you can also find some platforms (websites or platforms) where you can mine cryptos or tokens for free without setting up any machine. 
An example is Stormgain, where you can start mining bitcoin with a small fee.
Do your research on this too.
8. Affiliate Marketing
Affiliate marketing needs no introduction, but if you don't know anything about it, kindly read this post on what's affiliate marketing and how to be successful at it.
The easiest way to make money with Bitcoin and other crypto is affiliate marketing.
You don't need to spend anything than recommending a platform to someone through your unique affiliate link and you earn commission if the person takes action.
Almost all crypto exchange platforms have this feature.
For instance, Okex will give you $30 if you invite your friend to BUY cryptocurrency on the platform. Binance, Hotbit, Bundle Africa, Luno and others have theirs.
Imagine you referred 20 people to BUY their cryptos on OKEX with your affiliate link, and 5 people actually take action, that's $30 x 5 = $150 for you.
Affiliate marketing in crypto is a side hustle though.
BONUS: 
You can also try Airdrops.
I don't really want to talk about this because most of them are FAKE and others are pure scam. But nevertheless, some people who're lucky enough, still make money with Airdrops.
So, DYOR (Do Your Own Research) on Airdrops and how to make money with it.
CONCLUSION: What's the best way to make money with bitcoin (cryptos) in 2021?
I have highlighted 8 ways you can make money with cryptocurrencies and this applies to anybody irrespective of your location, either Nigeria, USA, India or Italy.
But try as much as possible to avoid being scammed.
If you don't know something, Google is your friend, read and consume a lot of information online and if you have the money, get a mentor.
Kindly note that FOREX including Cryptocurrency trading or engaging in it is risky, so don't borrow money to invest and don't invest more than you can afford to lose.
Those are the ways to make money with bitcoin and other cryptocurrencies.
If you found this content helpful, kindly subscribe to my newsletter and share with your friends by clicking on the floating social media icons. 
Don't forget to follow this blog on Facebook and Twitter to receive updates of the future blog blogs. STAY SAFE.
How to Start a Drop Servicing Business: Make Money Online Without any Skill
Have you ever heard about Drop Service or Drop Servicing Business?
It's one of the hottest business to make money online these days, even without any special skill than what you already know. It somehow works like a referral or affiliate marketing business but kind of different.
In this blog post, I will show you the nitty-gritty of what you need to know about running a profitable drop servicing business in Nigeria or anywhere in the world.
But before we get into it, let's me introduce you to the business.
What is Drop Service?
This is the act of getting a service offer or job, and you hire someone to do it while you earn your own profit or commission.
Simply as that!
Let's say you get a job to design a flier or banner (that cost $50), and you don't know how to design anything, you can simply look for a graphics designer to do and you pay him or her about $30.
Then you get the final project from the graphics designer and deliver to the client.
You've just made $20… congratulations!
That's just the simple concept of drop servicing business.
How Does Drop Servicing Business Works?
As explained above, drop servicing is simply by bridging the gap between the client and the freelancer who will do the job.
Note: You don't connect, but you bridge or cover the gap between them.
The client believe you know how to do the job, he gave you the task, then you turn yourself to project manager and you get someone to do and finish up the task.
If you are familiar with drop shipping, you will notice that they're of the similar but not the same concept.
Let's talk about it.
Drop Servicing Vs. Drop Shipping: The Difference
Drop servicing business work more like Drop Shipping.
The difference between them is that Drop servicing deal with "SERVICES" and Drop shipping deal with "PRODUCTS".
PRODUCTS involves physical shipping etc., but SERVICE doesn't require that.
Although, you can do the same business digitally (on the internet).
But Drop shipping is not as fast as Drop Servicing when it comes to its versatilities. Why?
Because drop servicing business deals with hot services that business owners need to push their business forward. While in drop shipping, people might not necessary be interested in the products.
RECOMMENDED: How to Start a Profitable Dropshipping Business
Now that we are understanding, let's talk about top services you can sell in drop servicing, then we will talk about how you can start a profitable drop servicing business wherever you are.
Hot Services to Sell or Render in Drop Servicing Business
Web Design and Development
UI/UX Design
Graphics Design
SEO Management
Content Writing
Copy Writing
Social Media Management
Virtual Assistance
And so on.
You may like to check these 18 hot digital skills to be familiar with these services.
The question you may want to ask is;
Is Drop Servicing a lucrative business?
YES! Drop service or drop servicing business is a very lucrative business.
I would have said it's a lazy way to make money online without any skill, but not really because you're still going to do the job in getting clients who need the service.
The best thing about this business is that, you can run it on your smartphone even if you don't have a laptop and it is 100% online. So you don't need to quite your job or drop out of school (happy?).
Personally, I've done this business before and it really paid off.
Although, I have the skillset to get some projects done, but there are things I don't know but that will never stop me from taking the job from a client.
For Instance, I'm a web developer.
If a client said he need a website, I can handle that but If he says he need a logo for the website, I will still take the job though I'm not a graphics designer.
But I will outsource the job somewhere and ensure I make my profit from it.
You as a person, you can do the same…
You don't necessarily need to know much about the service, just get someone who can do it.
I know people who make millions from this simple drop servicing business model and yours will not be strange or difficult.
Someone asked a question about this business, he said;
Is Drop Servicing Business Legal?
What do you think?
Drop Servicing business is 100% legal. In fact, it's going to become a big industry very soon.
It's a skill on its own, because hiring a talent to handle a project is not easy at all, but for you to get a job from a client, and get it delivered to him, there's nothing wrong in that.
All you need to do is to be honest, don't be greedy.
Now, let's talk about starting, shall we?
How to Start a Profitable Drop Servicing Business
·       Choose a niche
I'm not going to talk too much on this.
Choosing a niche is the first thing you need to do before you can delve into drop servicing business.
What is a niche?
Simply put, a niche is an area you want to focus on. Or a place you can be found anytime, any day.
In this case, a niche is a SERVICE you want to specialize on.
A SERVICE. Remember you're just starting out, so I will recommend you choose a service that is hot in demand as your niche for now.
It can be web design, product design, graphics design, content writing or whatever service you know that people need the most. Please do your research on this.
Note again, you don't necessarily need to know anything about the service for now, just ensure it is hot!
·       Do your research on the niche
Okay, you've chose a niche, right?
The next thing is to sharpen your cutlass a little bit.
Let's say you chose "Web Design" as a preferred service you want to render, you need to take a book and go to Google.com to do some research on "How to get web design job".
Although the results might be a little bit tense or technical but don't worry, you just need the theory, someone will do the actual job.
The reason for the research is to be aware of possible questions clients may ask from you.
Let me give you a clear template of the research you need to do;
What are the requirements to do this (website, logo etc.)?
How many days will it take me to do this…?
What's the minimum cost of completing this project?
Do the requirements involve payment? If yes, how much?
Those are the basic thing you need to research on.
Let me take web design again.
Web design will require something that you must buy before you can build any website. This includes the hosting, domain, theme and logo.
Just do you research to know how much those thing cost, because this will help you to charge your client wisely.
In case you don't really get it, the next point will help you.
·       Look for talents
This is the most crucial part of drop service and you need to be careful and smart at this, if you really want to launch a profitable drop servicing business.
Go online and look for those who are selling that service and make friend with them.
Maybe you want to be rendering Graphics design as a drop service, look for graphics designers.
Talk to them, ask them about the charges to make different designs and note them down.
If they tell you they charge N50,000 for a logo, note it down and you can tell your client that you charge N70,000 for a logo.
You'll negotiate for sure and maybe agreed of N65,000.
You can now go back and hire that graphics designer, pay him N50k and you hold the N15k profit.
I was just using that as an example though.
What I'm saying is that you should make sure you have those skilled people who will handle the job at hard.
Even if a client asks you a difficult question, just copy the question and ask the talents.
So, look for talents either on social media or anywhere you can find them.
Note: Tell them you're going to be giving them projects, so they should give you discount.
Important Information: You can refer any client that needs website to me and I will give you 10% of what the client pays. If this is a nice deal for you, here is where to contact me.
·       Join freelance websites
This will ultimately serve two purposes; to get jobs and hire talents.
There are tons of freelancing websites outside there to help you make your drop servicing business a success. I will not write too much on this as I have few blog posts on this topic.
Check here for the top 10 freelance websites to get jobs and hire talents.
Create your profile on these freelance websites and whenever you get a job, quickly check on another person on the same website or another one just to do the job.
Ensure you bargain the price with them.
For instance, it is possible to get a project for N150,000 and get someone to do it for N50,000.
I've seen someone who get a job for N2.5m and get it done with just N100,000.
So, it depends on how smart you are.
You may want to know the best freelance website, right? Well currently we have Upwork and Fiverr at the top, but Fiverr is the easiest to get approved.
Check the blog post on how to start your freelance career on Fiverr.
·       Start Acting It
You need to start acting according to your new business now.
Update your Facebook, WhatsApp, and other social media platform. Tell people that you can help them get their website, or graphics design do.
Tell your friends to recommend you to those who need related service you're drop servicing. But you don't necessarily need to tell them you are into drop servicing business.
Do banners on Canva.com to advertise your new business.
·       Learn negotiation skill
In everything you're doing in life, negotiation is important.
If you're trying to ask a lady out and you're serious about it, you need to convince here why she should accept your offer.
Same thing applies to businesses.
Remember that you're still new in this drop servicing business, you don't know how much this or that cost. That's the reason I said you should do your research before fully delving into this.
And you need to send counter-offer to your clients.
What do I mean?
If you're sure that $50 will complete the task the client gave to you, and the client said he will pay $70, you will make $20 profit, right?
Well, that's cool.
But there's a rule in business that you should never accept the first offer. Negotiate!
Tell the client to pay $100 and you will get the job done, and gladly the client might agree to pay $80.
Also, if the normal price to get the job done is $50, tell the person you want to hire to $40 from you and negotiate till he/she give you discount.
If you're good at negotiation, you will make lot of money from drop service business.
·       Step up your game: Learn the skills
By now, you have known how to get projects and outsource it somewhere else.
And probably, the coming is coming is coming like "breeze" now. The next thing to do is to expand and grow.
If you're been drop servicing web design and it really pay, why not learn how to design website and get the full payment instead of paying someone almost 70% of the money?
That is a great idea, don't you think so?
Aside from learning the skill you've been drop servicing, you can learn the basics of other services too.
Maybe you've been doing web design, you can add graphics design to it and so on.
In everything you're doing, look for a way to step up your game!
The next point will add some salt to this.
·       Start your own agency
What are you waiting for?
Start your full-fledge agency or company since you've known how the business work and you've built your reputation online or on the freelancing websites, you should expect more jobs.
As more jobs flow in, you will not be able to handle everything, so you need some people to help you.
And these people are no longer the talents you pay per project, but talents that collects salary or wage.
Let say you have five (5) people working for you in your agency, what you will be paying them per month will still at profit to you compare to those you previously pay per project.
You will although need to do more research on starting a consulting agency.
But note that you must been making money off that service you want to be selling before you transit to an agency owner.
Since you're now serious with this, ensure you register business in your country. If you're in Nigeria, you can register your business with Corporate Affairs Commission, CAC.
Starting an agency will really expand your business and open many doors to you. For instance, business owners in your area, city or country will trust to give their project to you.
You can check out the top 10 digital agencies in your country to see if they're really doing well 😉
·       Don't forget branding and marketing
You need to get people's attention to be successful in consulting or drop servicing business.
And the best approach to this, is in two phases;
Branding and marketing.
Branding simply mean to great good online presence for your business. And this starts from your logo, website, social media handles and the type of contents you share.
Your branding needs to be unique, in the sense that when someone see it for the first time, it will create a patronizing impression on your business.
Branding is very important but often take for granted by some startups. So, go and do your research on creating the best brand identity for your business.
The next one is marketing.
Marketing will help drive sales and from that is where you can make money.
Learn how to run Facebook and Instagram ads. Then be relevant on other social media platforms.
Make money and invest on other business, maybe one day your name will enter Forbes list of rich men. Who knows?
That's it – How to Start Drop Servicing Business and Make Money Online
If you're reading this, you have read over 2,300 words which most people would have bounced off even before they get to 1,500 words.
I'm telling you this to remind you of your patience and tolerance.
Now, it's time to take action.
Start today, start with your WhatsApp, Facebook account, Twitter etc.
Tell people you can help them get their website done. Start your drop servicing business with that smart phone.
Don't forget that you just need to look for clients either on social media or freelance website and hire talents to get it done for you. And also, do your research on a niche before you delve into it.
If this is really helpful, kindly subscribe to my newsletter and subscribe to the blog's feeds by clicking on the red bell at the bottom right-hand side of this page.
Kindly share this post with someone by clicking on the floating social media buttons below. Also, follow this blog on Twitter and Facebook to get the update fresh as it is.
Go and start the drop servicing business now and come back for your testimony.