Growths in Africa's tech industry: Between 2016 and 2018, Africa's tech industry grew by 50% while countries like Nigeria, Kenya, South Africa, Egypt, and a few others are listed as the most thriving in Africa's tech industry.
From 2018 to date, a lot has happened!
Gone are those days when Africa was viewed as a continent of 'potential scammers' and a hub of poor people.  Of course, we still have a lot to do in making African countries meet up with the world's giants and that's what technology has been doing for us.
Africa's tech industry has been making waves in recent times and the world has come to realize these improvements. making them invest in our business ideas and innovations. 
According to Briter Bridges, "Technology is the next big thing in Africa". 
Let's talk about the top 10 growths we have seen in Africa's tech industry over the last 10 years;
A unicorn is any startup that is valued at or more than One Billion US Dollars ($1Bn). 
About ten years ago Africa had no single unicorn. But, in recent times the continent could account for more than seven great unicorns. This does not only signify growth, but it also spells a prosperous future for upcoming startups. 
The 9 unicorns operating in Africa are as follows:
Jumia

: A eCommerce giant across Africa, launched in 2012 and is

valued at $1bn
Fawry

: The first unicorn in Egypt, currently

valued at $2bn
Esusu:

A wealth tech startup from Nigeria operating in the US is currently

valued at $1bn
Interswitch

: Nigeria's digital payments king, currently

valued at $1bn
Flutterwave:

Founded in 2016 by Olugbenga Agboola ("GB") and Iyinoluwa Aboyeji, Flutterwave is

valued at $1bn
Andela

: A startup that connects talents with companies founded in 2014 is

valued at $1.5bn
Wave

: Wave not "Flutterwave" is a mobile money provider from Senegal,

valued at $1.7bn
Opay

: A Nigerian-owned fintech company currently

valued at $2bn
Chipper cash

: Another Fintech startup founded by Ugandan and Ghanian tech guys is

valued at $2bn
It happened so fast, right? Well, expect more Unicorns from Africa as the continent is massively utilizing technology to solve problems.
The world respects Silicon Valley as a tech city where ideas and innovations are brought to life.
Well, in the last decade, Africa has had its own tech cities. Almost all tech giants like Google, Facebook, Netflix, Twitter, Microsoft, and Apple have all opened offices in Africa.
This is a strong signal that the world is seeing growth in Africa's tech industry and economy.
It is notable that silicon savannah is but one corner of Africa's tech movement. Oh, Silicon Valley is still a renowned tech city we still don't have yet in Africa.
But let me gist you;
Iyinoluwa Aboyeji of Future Africa, and the co-founder of two of the unicorns listed above (Flutterwave and Andela), is currently building one! Yes, he is building Africa's first tech city, just like Silicon valley.
It's just day 1, expect more growth in Africa's tech industry.
Teledensity simply means telephone density. It is a measurement of the percentage of people with telephones in a country. 
I remember when I was in secondary school (about 8 years ago), few of us had mobile phones and mobile phones then were 98% "button phones or Java phones" as they were called.
But recently, the story has changed! The continual increase in teledensity in Africa shows how Africans are fast embracing technology.
Teledensity in Africa has increased from 63% – 107% in the last decade. This is equivalent to over 43 million new users. The Trend is replicated across the continent. 
Do you remember when you had to take valuable stuff to the post office because you wanted to send it to someone in another city? Well, I don't know.
But I remember we used to write letters and send them to a family member through someone traveling. The increase in teledensity solves this as you can email or send messages to anybody anytime via messengers like WhatsApp.
Aside from the fact that people are using mobile phones to communicate, it is affecting every area of our life. The continent has seen growth in the adoption of tech-enabled mobile applications in areas like money transfers (Fintechs), e-commerce, agriculture, entertainment, and many more.
You don't need to waste your money and time just in the bank just because you want to send or withdraw money, you don't need to visit a theater or buy discs before you see a movie and many other things that technology has made possible in the continent.
Africa now rivals any other part of the world in the adoption of enterprises and innovations being created on mobile.
Tech Talent and Potential
Africa relied majorly on industrialization, education, and the "grace of God" before someone could make it. But with the growth in Africa's tech industry, we have many other options!
An article published in The Wall Street Journal by Gary Beach says by 2025, every Chief Information Officer will hire talents from Africa.
Africa has grown a lot in the availability of talents in the continent. African developers can compete even at the global level. Africa is emerging as a significant source of software engineering talent.
Africa is a continent of over one billion people, but the most impressive fact is that Africa is the third world's youngest continent in the world with more people falling in the age range of 16 to 24 years old. And these GenZs are adopting one or more technical skills.
Tiffany Nash calls Africa India 2.0 and this is true. She says "the talent potential of Africa 2015 is similar to the talent potential of India in 1995".
Quick reminder: India was the world's capital of poverty, but no longer. Nigeria is now the capital poverty of the world. 
But what helped India scale through, and become one of the countries with the biggest economy in the world? Tech!
With the increase in tech talents in Africa building and shipping products, Kenya, an African country is able to make it to the top list of Global competitive report 2015-2016 topping India!
Jeremy Johnson, the co-founder of Andela (an African unicorn startup that connects talents with companies) said "There are a staggering number of extraordinarily bright people (in Africa) who just don't have a path to the global economy".
Yes, talents and potentials are fast increasing in Africa over the last decade, thanks to startups like Andela, Turing, Tunga, TalentQL, and many others connecting them to the world.
This, of course, shows growth in the African tech industry because a few years ago, how many people know about writing code in Africa? Very few.
Growth of talent accelerators
With the increase of talents in Africa, we need to connect them to the "global economy" according to Jeremy of Andela. But who is going to help us?
The good news, is we don't need to rely on a "foreign" freelancing marketplace where getting jobs is like gambling, you can win or not.
Talent accelerators like Andela, Decagon, AltSchool, Univelcity, and more aim to create pathways for careers in tech in Africa. These programs are helping to turn Africa into a source of global talent in tech.
If you are a total beginner and want to get into tech, we have accelerators for starters too. We have the likes of Zuri.team (Start.ng and HNG internship), Kodecamp, SideHustle, and many others.
Do you remember when they used to say "(African) women belong in the kitchen"…?
Well, the story has changed as we have more African women disrupting the tech ecosystem in Africa. Among them, we have CEOs, Co-founders, and executives of Startups. For instance, we have Ire Aderinokun of Buycoins Africa (Helicarrier Studio), Jumoke Dada of Taiello, Miishe Andy of JetStream Africa, and many more women doing amazing things in Africa's tech industry. (Check this article on Benjamindada.com about 40 outstanding African women in tech)
According to UNESCO, the percentage of African women in tech is 30% which is more than the global percentage of 28%. This growth comes from a coordinated action to involve women and girls in tech on the continent.
Generation Z (Gen Z) is classified as those born between 1997- 2012. This generation unlike other generations before them are digital natives i.e first generation does not live a life without technological devices. Technology has afforded Gen Zers different learning styles and tools. 
In a continent like Africa where 60% of the population are Gen Zs, they have been able to use tech to do things that no other generation before them could; thereby putting Africa in the limelight regarding technology.
Few African Gen Zs disrupting the tech industry includes but are not limited to:
We have a lot of Gen Zs who are building low-key while some others are working with big companies across the world.
Building a product in this age requires at least considering these GenZs.
Tech in Africa's Education
Covid-19 hits the world, and we are still feeling the impact to date. Countries like the USA, China, and other big countries in the world had little to no fear about how their education will be affected because they have a working system.
Most African countries also have made advanced progress in education with the help of technology. We have ed-Tech startups like Edukoya, uLession, and some others who focus on teaching students online on various levels, just download the app and you are good to go!
Technology has made a great deal in modern education in Africa and still breaking great walls and making headways.
Tech in Africa's business
In Africa where 80% of the career opportunities are informal, tech has helped in digitizing informal trade with tools to support logistics, management, and operations for micro, small, and medium-sized enterprises.
These Growths and many more will serve as a guide to project into Africa's future. Among the 30 fastest growing cities in technology, 21 of them are in Africa. The International Finance Corporation estimates that by 2030 there will be 230 million jobs that require a reasonable level of digital skill.
BONUS
The health sector has seen improvement with the rate at which med-Tech startups are increasing. If you need assistance in the area of health or health insurance, you don't really need to start looking for doctors or medical professionals who are busy in their hospitals, just take your mobile phone and visit platforms like Healthtracka, Famasi, Cassava, Reliance HMO and many other MedTech startups in Africa.
Conclusion: 10 Growth in Africa's Tech Industry
Imagine what the growth in Africa's tech industry in the next 10 years will be… It's going to be massive right? 
Yeah, technology is fast growing in Africa today. If you are an African, this is a call for you to get into tech to be part of those making impacts and driving our continents to the world. You don't need to quit whatever you are doing right now, you can use tech to make it more note-worthy.
If you are thinking of learning a skill that would catapult you into tech, check these digital skills mentioned here. 
If you are not an African, bet on African talents and you will not regret it.
Cheers to the next 10 years of us celebrating more growth in Africa's tech industry 🎉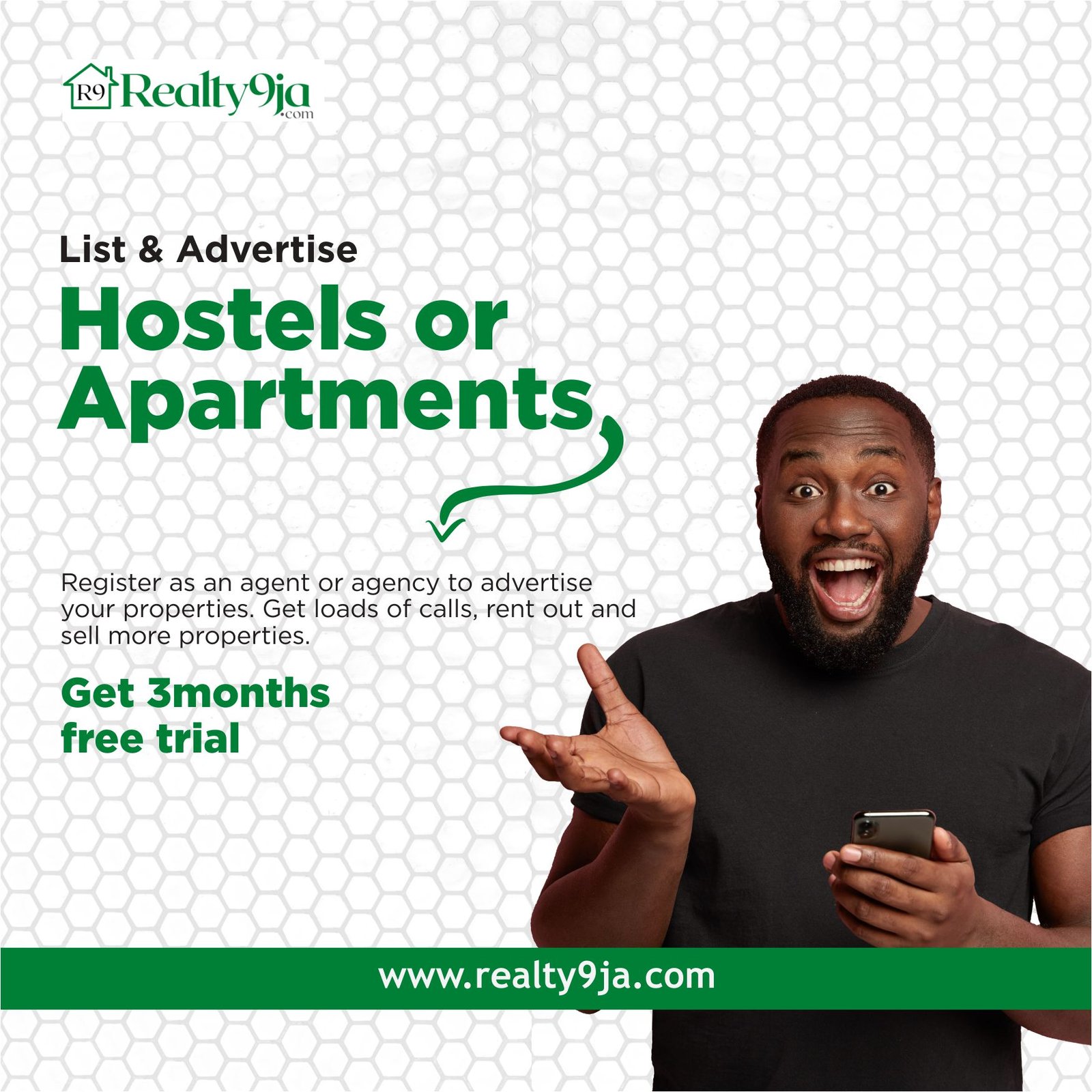 6 Kinds of Crypto Scams (and How to Avoid Them)
Samuel lost his $500 savings to crypto scams, and he concluded that cryptocurrency and its industry are nothing but a scam. He even convinced a few of his friends never to invest in anything crypto.
Many people are like Samuel, and maybe some are still skeptical about the cryptocurrency market as a result of what they have witnessed or been told just like Samuel's friends. 
But is the cryptocurrency market really a scam?
The answer is simply NO.
The cryptocurrency market is just like a normal marketplace you are familiar with, we can't conclude that because there are "few" people who sell fake clothes or shoes and say all the market-sellers are scammers.
The truth is, there is no business or any organization in life that some set of people will not take advantage of. mention it, religion, politics, or academics? 
No matter what, some people will still scam others.
As the popularity of digital currencies tends to increase and evolve all over the world, more and more people join the cryptocurrency trend; it becomes easy to scam cryptocurrency users as the number increases. 
CNBC reported that the money lost due to crypto scams is up to $14bn, while it is $1bn between January and March 2021 only.
Who falls for crypto scams?
Anybody can fall for a crypto scam. But those who are more vulnerable are the poor, desperate, ignorant, and those who are looking for quick ways to make money.
Although it is never possible to be able 100% safe from crypto scams, there are various precautions that you can take to reduce and minimize the risk of getting scammed.
But note something;
Definition of crypto scams or scams generally is not just about losing money. It also involves losing your privacy to fake people/companies who will in the end sell your information for money.

Some crypto scammers are not interested in your 'short-time' money, they need a way to invade your life and make you homeless.
With these tips highlighted here, you will be able to protect yourself and lower the risk of getting scammed significantly.
How to Protect Yourself from Crypto Scams
If you don't want trouble, trouble itself will try to pull your feet into it.
One key principle that you must uphold when using the internet is to be able to protect yourself, your details, your privacy, and your information. 
The reason is that there can be a breach of information and your confidential details would be exposed to the public, this is why you should protect yourself in order to be secured on the internet. 
A key factor that people do not know is that all crypto scams look different but they are actually similar in essence. Newbie cryptocurrency users always fall gullible to scams and this has retraced their steps towards acquiring crypto coins.
With the use of common sense, it is possible to avoid most of these crypto scams. 
At times, you can get skeptical and critical when analyzing cryptocurrency offers for investments, also, you should prepare your mind because certain scams will surely appear as you show more interest in cryptocurrencies. 
One simple rule which you should have on your mind is; "If the offer sounds too good to be true, it probably is a scam."
But that's not just enough right? 
You need to know there is fire on the mountain even without you seeing the fire, maybe you should know by just seeing the smoke.
Without mincing words, here are some of the most common crypto scams which every cryptocurrency enthusiast should be aware of, and how to protect yourself.
What are some of the crypto scams?
#1: Cloud Mining Services
I personally believe 'mere' cryptocurrency mining is a scam. This kind of offer is common in countries like Nigeria where the youths are adopting cryptocurrency massively. 
As a result of this, crypto scammers try to scam them by saying they can mine bitcoin or any cryptocurrency on their phone.
The gospel truth;
You can't mine bitcoin or cryptocurrency on your phone, it's not possible! Check how crypto mining works here.
Get that straight, anybody that tells you that you can mine crypto on your phone but you have to pay a certain amount of money, run, it is one of these crypto scam attempts.
But there is a caveat;
If you partner with a trusted crypto firm, you can mine altcoins (cryptocurrencies other than Bitcoin).
You simply buy or rent mining hardware located in a miner's facility to mine for coins in your house or anywhere you like.
The hardware consumes electricity a lot, so you should prepare for this if at all you are interested in cloud mining.
Cloud mining scam websites are always on the lookout to defraud crypto mining community members for which the vulnerable amateurs have no choice but to fall for the trap. 
If you are in the camp of people who prefer cloud mining to hardware mining, you'll need to be extra vigilant and careful because this is the easiest way of getting scammed.
There are several tricks that cybercriminals and scammers would do to get potential victims and cover their tracks. 
One of such tricks is by keeping their domain and

WHOis information

hidden.

Another trick they use to get victims is by registering their crypto cloud mining company in reputable places like New York, Georgia, Washington, and London but there are all foreign residents who wouldn't register it in their country to avoid being caught.
So avoid anything mining especially if they mention mining with your smartphone or laptop.
#2: Multi-Level Marketing (MLM) Schemes
Imagine someone telling you that you have to pay money to join a marketplace, after paying, you will have to invite people to join too before you make money on your investment.
Does that make sense?
Well, maybe it does. But why can't you let me stick to one, let me pay money and make a profit, or, call people for you and make money on each people I referred?
Bitcoin and MLM (multi-level marketing) schemes also make use of the aspect of network marketing (which is popularly referred to as referring or direct selling), through this, they make bitcoin and other cryptocurrencies sound like a scam.
Multi Level marketing schemes make promises and exaggerated claims that make the user feel fulfilled and that he can make his money quickly and make profits from his invested capital.  
Just as mentioned, these schemes can easily be identified very quickly because they all have something in common. 
They are not actually selling any service or product, instead, they invite you to join a complex group with other users; you'll be required to make some payments and fees; after that, you will be promised to move from a particular level to another. 
After the end of everything, you will get scammed in the pyramid scheme.
An example of this crypto MLM scam is Forsage, one of the top crypto scams in the world, It came like a storm, people really invested their money and settled down to cry bitterly. the SEC sue Forsage for $300m but would that pay all the victims?
To make money in the cryptocurrency market, you don't need to invite anybody, you just have to learn how the market work and invest!
If you are a beginner and you will like to learn everything you need to know about cryptocurrency including trading and buying real coins, I recommend you buy the Trade & Make Money course by Chris Ani.
#3: Bitcoin Investment Packages (BIPs)
Bitcoin investment packages (BIPs) are another type of scam in the crypto industry. The Bitcoin investment schemes are not really different from the cloud mining scams. 
In the real sense, they promise to return on investments and they would pay out in small or in daily returns until all payment activities would stop and they abscond with the investment funds of users. 
But not that Bitcoin investment scams are different from Ponzi schemes.
Usually, these "investments" seem extremely profitable and lucrative at the first instance because the very first set of people register to get the benefits as they get paid.
Then they start testifying and convincing people of their gains, and more users will join and invest to get profits from the scheme, but these users begin to face problems when they tend to withdraw their earnings, in essence, the money invested disappears.
Poor and ignorant people are in trouble!
#4: Identifying Fake ICOs
Identifying fake ICOs gets harder because the industry is getting more sophisticated; which makes it difficult to identify the genuine ones from the scammers. 
An Initial Coin Offering (ICO) which looks to sell coins must have a piece of detailed information that is clear and comprehensible. 
People behind this scheme utilize what is known as crypto giveaway scams, they simply send a free and useless coin to you, once you accept the coin to your wallet, they will use it to steal all the crypto assets you have in that wallet.
It is called Rug-pulling… They don't need access to your phone or password, just accept the fake coin and that's all.
An established and reputable company will not be able to scam you if it is bound by the government regulations of a country and if it compromises such license, it would be apprehended and unlikely to be able to run far. 
In addition to this, a good ICO must have a good presence on social media, through this method you can search for genuine and honest reviews.
But again, this is not 100% way to protect yourself. A regulated company can still scam you. A 100% way is to avoid anything called ICO if you don't know about the technology or motivation behind the coin.
#5: Pump-and-Dump Schemes
Pump and Dump schemes are another type of scam that you must avoid. The pump and Dump scheme is all about inflating the prices of less popular crypto coins by spreading false information about that coin in a bid to get interested and enthusiasm from crypto users to actually invest their capital in it.
A good example is Zugacoin.
They pumped Zugacoin as high as $200k+ two years ago, it got to $20k+ last year, but it is now $1+
The culprits (scammers) in these schemes are people who are known as the "pumpers." 
They are the market players that "pump" a token (most often, it is an unpopular cryptocurrency that is not popular and seldom desired). 
These players make purchases of significant amounts of these coins and make attempts to 'pump' them and hype them across numerous channels such as the social media platforms like Facebook, YouTube & Instagram to get users who would fall for it.
 Once the token's worth has artificially risen, they would dump this token in the hands of unsuspecting investors and depart, hence, the tokens become useless.
To avoid this type of scam, you can simply check the market caps of coins if they are low, but if the coin has a high price and sudden random surge, you should know that it was artificially done by fraudsters to get victims.
#6: Email Scam
In one way or another, someone, a scammer gets ahold of your email address and the next thing is to start spamming you with different and enticing emails just to invest on a platform or buy a token.
Avoid replying to any email like that, don't even think of trying it out, it's a scam!
No legit cryptocurrency exchange website owner or marketer will send you an email without legally collecting your email address with your consent.
The offer may look good, but report the email address of the sender as spam as soon as possible. They don't have anything to lose, they are messaging hundreds of people at the same time, they believe if a few of you fall into the trap, they will still make money.
It is one of the crypto phishing scams, once you click on a particular link sent to you, they may have access to your device and cart away the valuable assets you store there.
Do not be part of those few.
Conclusion – avoiding cryptocurrency scams
Investing, trading, or saving in cryptocurrency is a viable way to make money online. But if you are so desperate to the extent that you don't care about the risks involved, you will lose money.
Losing money by mistake or error in your analysis can't be painful compared to when someone scammed you. 
If you want to buy bitcoin or cryptocurrency, use a trusted platform like Buycoins Africa.
To avoid any reason to shed premium tears, note all these 6 kinds of crypto scams listed above and you will be saved to some point.
Avoid fake ICOs, they will rug-pulled you.
Avoid crypto offers on email, avoid any Ponzi scheme in form of multi-marketing marketing and every other thing mentioned in this blog post.
Aside from the listed types of crypto scams, one thing you need to avoid is using any exchange or wallet to store your cryptos.
NOTE: the author is not a financial advisor, take this content as a personal opinion just to help.
If you have any experience you would like to share with others about crypto scams, kindly use the comment box below or send a message to info(at)gbolamedia.com.
If you like this content, you can tip the writer by clicking here, any amount is appreciated.
Business Funding: 7 Ways to Get Funding For Your Business Idea or Startup
Are you at the stage of your business where you need business funding or someone to invest in your business idea? It happens to almost all entrepreneurs and that's a sign that you're growing.
You have a great business idea, but you don't have enough capital to finance it, right? Let's talk about how entrepreneurs or business owners can get funding for their idea or startup.
Some great business ideas are dead because of inadequate funding, and some are still running at a spot with no result to show at all. The problem sometimes is not really "how" but "where" to get the fund.
On this page, I will discuss just seven (7) easiest ways to get funding for your business idea and then, briefly discuss how you can get the fund.
What is Business Funding?
Business Funding is simply the act of the resources needed to finance a project or business, in this context. The resources can be in form of anything that can finance a business.
So, when we say Business Funding, it does not always mean 'MONEY or Capital.
Business funding includes getting team members who spend their time and effort, getting pieces of equipment, paying for some necessities such as a company or business registration, and marketing strategies. If you think about this, you will notice that everything can be achieved with "Money".
In essence, you need money to finance and grow your business, to get the "resources" needed to make your business work the right way you envisioned. And that's what we're going to discuss now.
7 Ways to Get Business Funding to Finance Your Business Idea
#1 Personal Funding
The first way to get started with business funding is through your personal financial investment. Of course, it is your Startup or business idea and you should be ready to invest in it.
If your business needs $10,000 and you have more than that in your bank account, you should invest some part of, or all the $10k needed. If you're afraid that you might lose the money, then you don't need to continue the business because your instincts have failed you already. How do you want people to invest in your business idea if you personally don't trust the idea? 
Another thing I will like to mention about personal business funding is that some people have a great business idea but nothing to finance it personally – If you're in this category, I'm sorry to tell you that you're not ready to start a business yet. 
What you need right now is a job or a skill to earn money, not a way to be loaded with ideas but no business funding and be stagnant.
I'm not saying you should not have a big dream to become a business owner, but an African proverb says "By crawling, a child learns to stand". If you really want to stand and grow big, you need to crawl first, you need to start building from yourself.
ALSO READ: Top 10 Apps to Manage Your Personal Finance in Nigeria
Although sometimes, personal funding might not work especially if you're still a student or you just lost your job. Is there any other way to get business funding? Yes!
#2 Ask Family Members & Friends
If you can or cannot finance your business yourself, then the next people you should meet for business funding are your friends and family members. Although they are close to you, when asking them for money, you should treat it as business, not as help or their obligation. It is your business, remember.
To get the funding from your family members and friends, you should have a good business plan for your business idea to get them interested in investing their money.
This part of getting business funding may not work for you, especially if your friends and family members think you're richer than them and/or they rely on you. But try to speak to them first and see if it'll work or not.
#3 Look for Business Grants
Another way you can get business funding to finance your business idea or startup is through grants.
What is Grant?
A business grant is a money given to business owners (or entrepreneurs) to finance or support and grow their business. These business grants are most awarded by rich philanthropists, non-governmental organizations, governments, and big companies.
Business Grant Vs Business Loan
A business grant is different from a business loan. The difference is that you must back a business loan, while you don't pay back grants.
If you have a good business idea and plan, you should look out for funding opportunities like this, as it comes as "free money". But not really free because those who give you the grants expect you to give back by using the funds wisely and employing people as the business grows.
So, we can frankly agree that the essence of business funding is to help small businesses grow and reduce the unemployment rate.
A good example of these business grants is the one provided by Central banks, the Ministry of Finances, the Ministry of Commerce, and other government institutions such as those who deal with Agriculture, Tech, and so on.
In Africa, there is a platform called "Tony Elumelu Foundation (TEF)" which is founded by the founder of Heirs Holdings, United Bank for Africa among others. Thousands of entrepreneurs in Africa are supported with $5,000 each year. So if you're in Africa, you should look out for this.
#4 Consider Business Loan
Sometimes, you may not be lucky for business grants or getting assistance from your family members. But there are institutions ready to give a business loan to you as long as you have a good business plan and/or collateral.
To get this loan, all you have to do is visit your bank and meet with the manager to discuss it.
There are some people who claim they assist people with loans, you see their adverts almost everywhere. But I will advise you not to try them at all because most of them are loan sharks in disguise.
The best place to get a business loan is to visit your bank, as simple as that!
RECOMMENDED:
Some people claim they help businesses with loans too, be careful before you jump into trying them.
#5 Try Crowdfunding
People are using crowdfunding to raise money for different purposes such as hospital bills, school fees, legal fees, and most important to finance a startup or business idea.
If you're not that versatile with the world of the internet, you might want to know how crowdfunding works, right? Let me give a brief introduction to it
What is crowdfunding? 
From the two words, "crowd" and "funding", Crowdfunding is simply raising funds or money by a large number of people from different places to support or finance a particular project or bills.
These people decide how much they're willing to contribute or in simple language, donate.
Crowdfunding is a method you can use to raise funds for your business. You're not returning the money, it's simply a donation. People across the world are ready to finance, support or help in one way or another, but also, people are stupid to be scammed of their hard-earned money.
That's why you must be able to convince them why they should donate for you. If you think this method of business funding is what you would like to try, kindly check out these top crowdfunding platforms (here).
#6 Angel Investing
It's not the regular angel you're thinking of, but yeah, they're like angels (God sent people) who can help fund your business. These people are called "Angel investors".
Who is Angel Investor?
An angel investor is a wealthy individual who provides funding or capital to finance small businesses or startups in exchange for part of the company's ownership (equity).
Like I said, angel investors, are like God's sent. They are interested in funding your business at its early stage (when you are just starting). When other investors are not ready to give you funding, angel investors will be glad to chip in and give you that funding.
Remember that these angel investors are rich individuals, so you have to look for them. If you're in Nigeria, you can check this blog post on top angel investors for business funding.
#7 Venture Capital Funding
Corporate Finance Institute defines venture capital funding as: "A form of financing that provides funds to early-stage, emerging companies with high growth potential, in exchange for equity or an ownership stake." 
Venture capital investors or Venture capitalists (VCs) are like angel investors but on a 'Pro Max" level. Because VCs will provide a lot of money to fund your business or company as long as they see potential in it. Angel investors are individuals, but venture capitalists can be a company or a group of people who come together.
You've heard of Kuda Bank or Flutterwave raising millions of dollars to finance their business, right? Do you know that companies like Facebook, Uber, Airbnb, and other big companies in the world are once backed or supported by venture capital funding?
Venture capitalists are so rich to provide business funding for your business or company as long as it has the potential for growth and of course, the VCs will be a part of your business' ownership.
Think Before You Decide
Before you think of hunting for business funding, you have to think and be sure if you're ready. As I said, people believe in potential, if your business or startup lacks the potential to grow, then no one is going to invest in it, including your family members and friends.
If your startup has the potential to grow, try as much as possible to take the business out of the idea stage. I mean take action with the little you have and the people around you.
Another thing you have to prepare is a good business plan that you can always submit to those who might be interested in investing, giving you a loan, or connecting you with investors. If you're not good at preparing business plan writing, hire someone to do that for you.
Note that some investors are taking part in your company, I mean, they're taking part in business ownership. The more investors and funding you get, the more the chances of knocking yourself out of the business.
Just think before you decide.
That's how to get business funding to finance your business or startup.
This post "Business Funding: 7 Ways to Get Funding For Your Business Idea or Startup" first appears on gbolamedia.com, do not copy without permission.
Loan Apps or Loan Sharks? How Fake Loan Apps are Dealing with "Poor" Nigerians
I don't know maybe you have used any loan apps in Nigeria, but I'm pretty sure you've seen a whole lot of "Advertisement" about different loan apps on Facebook, YouTube and even on your Android phones.
Have you ever wondered why there are so many of them?
Today, you'll see "K-cash", later you'll see "L-Money" and some others. It seems there's no tight competition in the newly loan shark industry in Nigeria, as we keep seeing new platform every now and then.
But the question we need to find answer to is;
Why are there so many Loan apps in Nigeria?
The answer is simply because Nigeria is a very poor country. The poverty rate is so high to the extend that Nigeria is crowned the "poverty capital" of the world according to CNN, Quartz and some big news platforms in the world.
BorgenMagazine reported that, about 50% of Nigerians are living in "severe" poverty.
According to WorldBank, the national poverty of Nigeria was 40.1% in 2019 and we should be expecting it to jump to 45.2% in 2022. Meaning that about 100.9 million Nigerians will be in extreme poverty then.
All these reports are true!
But what's the correlation between the poverty rate and fake Loan apps (sharks) in Nigeria?
These loan apps promised to help "poor" people with loan. So, some people who're in need of urgent assistance will have no choice than to take the loan.
And again, over 50% of Nigerians (over 100 million people) who are in extreme poverty are in urgent need of assistance.
Because of that, millions of Nigerians who uses smartphone or internet-enabled devices are downloading instant loan apps which has a big cybercriminal known as loan sharks as facilitator.
To be honest, giving or taking loan is not bad.
But if we take a look at these numerous loan apps floating around, you'll notice that something is suspicious and only the smart people can discern it.
Let me tell you what the Loan sharks does, then you'll compare with these arrant loan apps in Nigeria;
How Loan Sharks Business Works
A loan shark is a person or company that lend people large sum of money at very "high" interest rate in a very short time and asks those "borrowers" to pay even before the stipulated time using violence or threat.
These Loan sharks don't always force people to obtain loan, but their trap is always ready to catch people who need money "urgently".
Let's say you need about $5,000 to pay for something urgently, maybe like hospital bill, school fees, house rent or whatever. A loan shark can lend you that $5,000 and ask you to pay $10,000 within 30 days.
That's 50% interest rate, It's too high. But because you need money urgently, you have no choice than to take it and start living your life in fear till you pay that loan!
They can call you anytime and ask you to pay. If you don't have money to pay, you may be threatened to be sent to prison or they may use any kind of violence. And because you don't want trouble, you will have to start running helter-skelter in other to pay the money back.
Note that;
They give loan urgently
They have high interest rate
They use a kind of threat or violence to take the money back
A loan shark will tell you that they don't need anything from you than to give them your account number, address and phone number.
How to Detect a Loan Shark or Fake Loan Apps
A loan shark doesn't care if you have a job or not. They don't care about the source of your earning
A loan shark business doesn't have a physical address
A loan shark will pressurize you to "quickly" take the loan without any consideration'
Most time, the interest rates are undisclosed until the loan has been dispersed to you successfully
They don't respect you. Of course, they know you are poor and have nothing to offer or do, so you're treated like dirt
How Loan Sharks Operate in Nigeria
Most of these loan sharks in Nigeria are organized crime unit. They hide under the pretense of helping people with loan at the "most convenient" time and hour with their Loan apps.
To get loan from some of these loan sharks posing as "helpful" loan apps in Nigeria, you don't have to visit any office, all you have to do is click few buttons, enter your account number and boom, you're in trouble!
In Nigeria, they try to make you believe they're operating a legal service, so these loan sharks will ask for your BVN (where they can get your personal details).
Legally, you need to go through some stages and fill forms before you can be given a loan.
Let talk about few of these loan sharks to avoid;
Loan Sharks: Fake Loan Apps to Avoid in Nigeria
LCredit
9Credit
9jaCash
XCredit
AjeLoan
Kash Kash
SokoLoan
ICoin
HalooCredit
Appannie
PayLater
GoCash
And many more. IF you have an experience with any one of these listed loan apps or another one that's not listed here, kindly use the comment box below to share the story with us – help someone!
You should note that these fake loan apps in Nigeria have something in common, and that's exactly what loan shark business is all about.
The annoying thing Loan sharks in Nigeria do
Let's say Mama Ngozi want to take a loan of N100,000 from "257-CashMoney", a loan app in Nigeria, they'll not ask Mama Ngozi to give them her property address or use something tangible and inanimate as collateral.
But they (these fake loan apps) will instead ask Mama Ngozi to give access to her contact list which sounds too easy and nearly meaningless to her. So, she'll grant access without thinking twice.
After gaining permission to Mama Ngozi's contact list, these loan apps will copy the phone numbers found and save for future.
Are you thinking what they'll use the phone numbers for?
Well, those people with the phone number copied from Mama Ngozi's contact list are also in trouble if Mama Ngozi failed to pay the loan she took on time.
Personally, I've received threatening messages and calls because someone who borrowed money from them have my number on their phone.
Maybe you have received such message before.
Another thing is that, since these fake loan apps have access to your debit card, they can continue to remove money from your account as long as they wish.
And if there's no money in your account, you will be threatened with police.
And remember, police in Nigeria don't care.
There's no way you can avoid seeing their ads, they spend lot of money on advertisements in order to ruin the poor masses. But let's talk about different ways you can avoid their traps;
How to Avoid Loan Sharks or Fake Loan Apps in Nigeria
Never use any loan apps or online platform to borrow money again!
Learn how to save money, so you'll not need to seek for "urgent" loan
If you need to take loan, go to Microfinance banks or visit your bank
Ask your friends or family members for help
If loan apps are your only option, read more online about the loan app you want to use (check some here)
Whenever you have money, help those around you. So that people will help you too when you need help.
Another best approach is to ask for recommendation
Don't be too desperate to take the loan, even if it's urgent
If you take loan, pay on time.
RECOMMENDED: Check Top Banks that Gives Loan in Nigeria
What if you notice you've fall for any fake loan apps or shark, what should you do?
What to do if You've fall for Fake Loan Apps
Make sure you move all your money to another account as soon as you notice it
If you're too late to move your money before they start extorting you, quickly report to the crime unit of your bank with the screenshot of the debit alert
Deactivate your ATM card
Report the incident in a police station, give them full details of what happened
Give the fake loan app negative review on Google PlayStore or Apple AppStore and raise the alert on social media
Make sure you tell your friends and family members to disregard any threat from any loan agent
If possible, change your SIM card for a while
CONCLUSION: Be Shrewd, Avoid Loan Sharks or Fake Loan Apps!
Like I said earlier, over 100 million Nigerians are in "severe" poverty. And these people need "urgent" help which triggered millions of people to download instant loan apps in Nigeria.
I'm not saying all Loan apps in Nigeria are fake, but most of them are!
If you put 10 loans apps in Nigeria together, you'll discover that just 1 or 2 of them are legit.
Remember the tactics used by these fake loan apps, they will approach you with smile. But once you fall into their trap, you're in trouble. Not only you, but also those on your contact address.
If you need loan, you should look for a microfinance bank.
By the way, do you know that most digital banks in Nigeria like KUDA Bank, VFD Bank etc., offers loan at a very low interest rate?
A good example is KUDA Bank, you can get access to overdraft (loan) and pay 0.3% every day until you pay back.
In my own case, I can get a loan worth N30,000 right now and pay N90 as interest every day.
If I will pay in the next 30 days, that's just N2,700 interest on N30,000 per month!
You just need to be smart and avoid being desperate on "urgent" loan.
If you have had any experience with any of these loan apps, kindly use the comment box below to share with us. And don't forget that this blog post might be a life-saver for others, kindly share with them also.