Ever thought of any joining any platform where you can earn some money online without spending a dime? Cool! I'll be introducing top 10 free websites to make money online in Nigeria.
By the time you finish with this article, you'll be glad that you found this amazing (hidden) freelance marketplace available for us in Nigeria.
But, there are people outside there who really don't believe something like this. I mean most people think it's quite impossible to have an online platform where you can make money in Nigeria without investing anything. Some people believe such websites will exist but it's quite unfortunate that they're not aware of any of these freelance websites to make money online in Nigeria.
If you're fall into any of these two scenario above, it's my pleasure once again that you are here reading this blog post. But I'll advise you not to skim or rush anything because a slight missed information may take you another days (or years) of hard net-surfing to recover.
Today's world has seen many upgrade in different sectors as technology is increasing by the day. Making money online in Nigeria has also seen significant upgrade as you can now earn passively via some legit websites without spending a anything.
There are more than 100 ways of making money online and from different sites. But here in this article, I'll only mention just 10 of the freelance websites to make money online in Nigeria.
But people keep asking…….
How Can I Make Money Online in Nigeria?
Well, it's pretty easy these days with sophisticated smartphones or laptops with data connection enabled.
There are different ways to make money online in this country ranging from blogging, freelancing, vlogging etc.
Check out this article on the latest ways of earn passively online in Nigeria for some ideas.
I don't know which of the method of making money online you've been introduced to but if you can have access to any of the websites I'll be sharing below, I'm sure that your story will change from bring pauper to progress.
The freelance websites to make money online in Nigeria aligned below have been tested and trusted with good reputation, and positive reviews from millions of users across the world. So, there's nothing to be scared of.
Most of these sites requires people who are highly skilled in any works of life (mostly, digitally). This implies that you've got to have a skill so as to make money on them.
But note that if you're interested in any of these websites, you're aiming to become a freelancer.
Who is a Freelancer in Nigeria?
A freelancer in Nigeria is like a freelancer any where in the world.
A freelancer is someone who have mastered or know a digital skills and he/she render service related to his skills to people who are in need of it, while the person rendering this service collects money in returns.
Such skills includes as website design, content writing, graphic designs, digital marketing etc.
Read this article on how to become a successful freelancer in Nigeria for more ideas on who a freelancer is.
Top 10 freelance websites to make money online in Nigeria
This is the most famous website for making money online for Nigerians, with millions of Nigerians making consistent income on this platform.
Fiverr is currently rated as the best freelance marketplace in the world with millions of buyers and sellers transacting every day.
It's also my #1 free website to make money online in Nigeria because i have personally been using the platform for more than 3 years till date.
Once you've got the skill to render and you have good communication skills, you're going to get hired.
The minimum price of service on Fiverr is $5 which is equivalent to N1,800 and their is no limit to how much you can earn.
There are numerous positive reviews about Fiverr and how good the platform is with multiple methods of payment, ability to communicate privately, access to some job samples and many more, this has made it a go-to website for making money online in Nigeria.
You can easily get approved on Fiverr as a Nigerian and you don't need to pay anything before you're allowed to send offer or request to clients (otherwise known as buyers).
This is a community of both expert and aspiring freelancers coming together to form one of the best freelance sites to make money in Nigeria.
UpWork currently have over twelve million registered freelancers doing approximately one billion dollar worth of jobs.
Most Nigerians make a lot of money online doing jobs online and UpWork offers you the opportunity to make a good living for yourself using their platform.
They've got 5 million clients who provide an estimated 3 million jobs yearly and you too can earn if you've mastered your trade, only the best get the best jobs available on UpWork.
But to be sincere with you, UpWork doesn't approve Nigerians' application.
Why?
Nobody knows but I'm sure if you're a Nigerian, you will be guessing right now but anyway you may be right.
You can still get approved Upwork account if you know how to play the game nut there's another thing about upwork; you'll need to be buying 'connects' before you can be able to send offer or request to client.
Regardless of the minor issues above, upwork is the second best freelance websites to make money online in Nigeria!
Asuqu is a well-known brand in not just Nigeria, but also in Africa for connecting various freelancers to clients.
Like other freelancing or online money making websites, it's free and easy to join but you're charged 15% for any money you make on the platform and you get paid only after the completion of a project.
Asuqu was established with the aim of empowering Africans and since its establishment, they have 1,000+ registered users actively working on the platform.
Although, the platform is still new but there are tendencies you're going to make money selling your skills before the competition gets too high like that of Fiverr and UpWork.
4.   Envato Studio | studio.envato.com
From the name of this site, it's evident that this portal was built for creative minds who wish to make money using their creative talent.
With categories ranging from WordPress theme design to logo designs, developer and designers can now make money with the help of their creativity on Envato Studio.
Envato Studio got a site that's easy to navigate in other to ensure very smooth communication among clients and freelancers. Rated globally as one of the top 5 freelance websites available for freelancers.
This is due to their wide range of experts, cost effective services and more which you can get when you're a freelancer on their platform.
Founded by Ejeme Otene Aaron, SourceGig is a good and local-based freelance websites to make money online in Nigeria without any sign-up fee, you're only charged 10% for each completed project on the platform.
Payment is done instantly after completing your job to your bank account. They've got a mobile friendly site which makes it easier to make money even while on the go.
This is recommended site for Nigerians who wish to make money while plying your trade online. There is also a referral system which you can refer any job that maybe a little difficult for you to a highly skilled personnel.
This is a company looking for top freelancers worldwide, with top firms seeking to hire you as a freelancer. They specialize on designers, software developers, financial experts, etc.
Some top firms with affiliations to Toptal includes, airbnb, HP, Zendesk, NetApp, and Thumbtack. With this you could sell your skill to any individual or one of the reputable firm in the today's world and make money online easily while you're in Nigeria.
Toptal has proven to be professional and they accepts experts into to join their platform in order to deliver the best possible service.
You're also guaranteed of effective communication for both parties so as to ensure a seamless process of transactions.
Are you a guru in any field, do you have skilled fingers and brain for doing most complicated tasks?
If your answer to these questions is yes, then you've got a chance to be hired by Guru.com.
Guru.com is an online platform that simplifies the process of connecting employers and freelancers. As a Nigerian looking to make money online, this should be one of your top freelance website to make some cool money.
There are more than a million jobs available on Guru.com and you can join the 3,000,000+ who are already making money on this platform.
This is an online community for making money by completing various tasks.
There are many earning options on the ClixSense platform. They includes;
Paid Surveys — Manufacturer worldwide are looking to test their products/services online thereby posting surveys to get feedback from users about some certain products/service, you can earn money online while doing this.
Cash Offers — Another means of earning on the ClixSense portal is via cash offers where you are paid for downloading a specified app, watching videos and many more.
Referrals — Once you refer a friend and they sign up, you get to earn 30% of any money earned by your friend.
If you're smart enough, you can make hefty income online on ClixSense.
Many people may be little skeptical about the reputation of SwagBucks but take it from me, they do deliver on their promises.
At registration which is completely free, you get a $10 signup bonus but withdrawal can be done when you have a minimum of $25 on your Swagbucks account.
You may be asking…..
How can I earn on Swagbucks?
Well it's pretty simple! All you have to do is to either:
Shop for products online
Watch Videos
Complete a questionnaire
Doing any of the three afore-mentioned above, you can begin earn passive income from the comfort of your home in Nigeria without spending a dime.
10. Amazon Mechanical Turk (Mturk) | www.mturk.com
Here is an online community where you can complete numerous online task and earn in the process.
Mturk is geared towards creating a seamless working environment among individuals and businesses by assigning micro tasks to various individuals.
With the increase in rate of machine learning and Artificial Intelligence, developers get to benefit mostly from Mturk.
Mturk has so far been increasing in efficiency, optimized flexibility and the amazing thing is their reduced cost in today's working environment.
Join amazon mechanical turk (Mturk) today if you're really serious about making money online.
Wrapping up
Making money online is pretty easy (but not that easier) these days and we've got many companies which compliments your efforts by simplifying the process of making money online here in Nigeria.
As aligned above, you can join any of these freelance websites to make money online in Nigeria and start experimenting on them.
Share this article with your friends in order to help them also.
But wait, which will you be using and why? Tell us using the comment box below.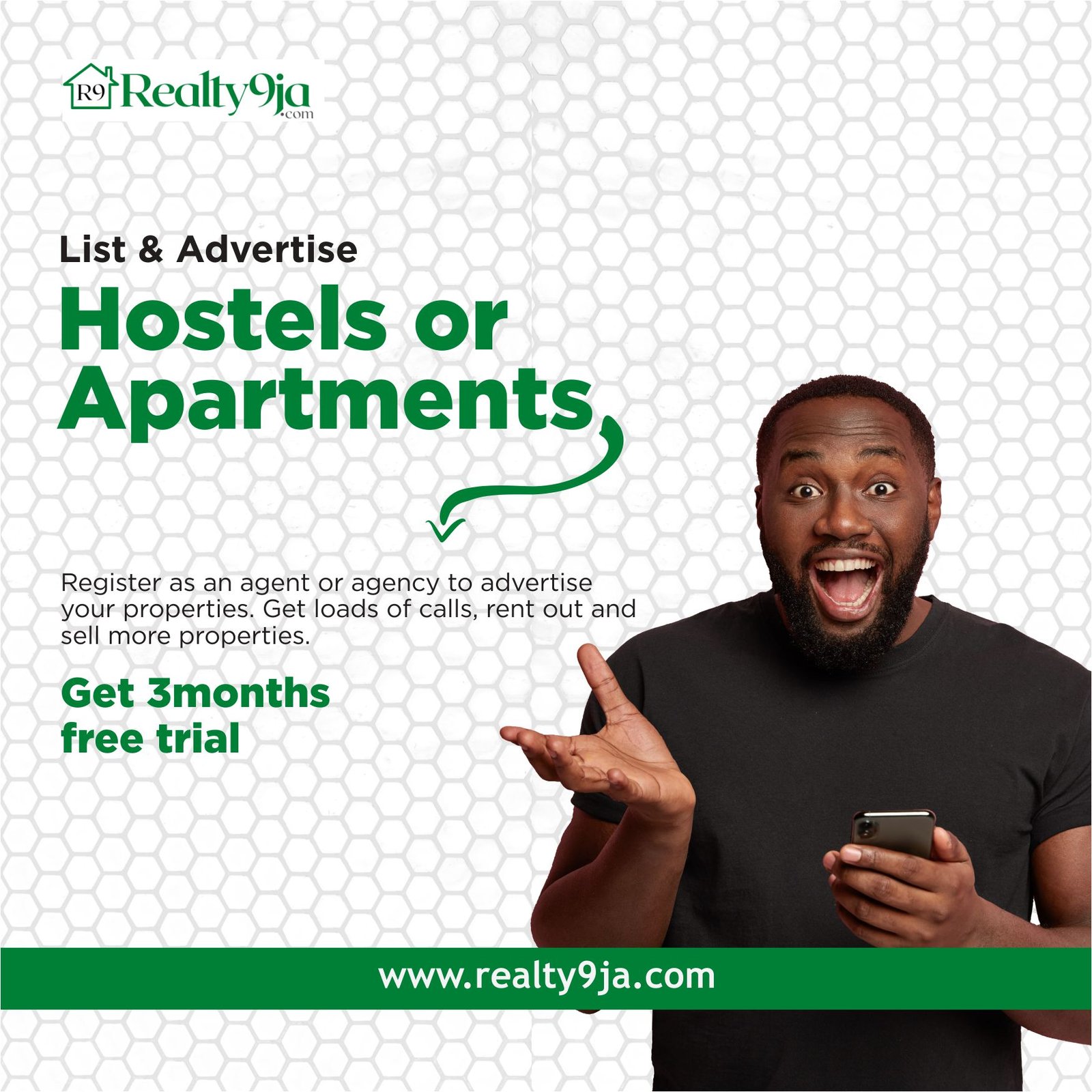 How to Make Money on Fiverr in Nigeria (2022): Complete Step-by-Step Guide
Have you ever wished to make money on Fiverr in Nigeria but, still don't know how to start making the dream come to reality? Or maybe you've been running a Nigerian Fiverr account for years and you're yet to make a substantial income, if this is you, It's my pleasure to share some working tips with you today.
Note that before you are able to earn money on Fiverr in Nigeria, you must be a "Freelancer", because Fiverr is all about freelancing and getting projects done. If you would like to be a successful freelancer, check this guide on how to build a successful freelancing brand.
If you've never heard about Fiverr before, you may be thinking that;
What is Fiverr?
Fiverr is an online marketplace for freelancers to showcase and sell their services or skills for money. The name is gotten from "Five" because when Fiverr started, services were sold for as low as $5 but that's not the case now as you can sell a service up to $20,000 or more (depending on the project and agreement between you and your client).
There are hundreds of freelancing platforms in the world but Fiverr stands to be the best in Nigeria. It's kind of difficult to get an approved Upwork account in Nigeria but Fiverr makes it easy for everybody across the world to use their platform.
Here are a few reasons why I said Fiverr is the best freelancing platforms in Nigeria so far;
Benefits of Fiverr for Nigeria's Freelancers
No payment is required to get your account approved

Registration and Approval is easy (Fiverr freely allow Nigerians to sell or buy services unlike Upwork)

Fiverr allow you to withdraw your earning easily (in 3 different methods)

Bidding for projects is Free (you get 10 bidding offers or chances every day)

You can create gigs to sell your services for FREE

Fiverr has Level hierarchy to boost profiles and reputation of freelancers

Active and responsive customer care services

Easily Navigable, Responsive Website and Mobile Apps

And so on…
Now, let's talk about the requirement you need to have before you can start making money on Fiverr in Nigeria;
Requirements to Get Started on Fiverr in Nigeria
An active email account

A phone number 

A laptop (very important)

A Smartphone

A PayPal or Payoneer account

A government-issued ID card (just in case you're asked to verify your identity)

At least digital skills

Patience and Persistence

Negotiation skills
Now let talk about getting your account;
How to Apply and Get Approved for Fiverr Account in Nigeria
Click here to sign up for an account
Enter your email address correctly and click on "CONTINUE"

Choose a good username and Strong password

Click on "JOIN" and you'll be automatically signed in

Now you need to verify your email address, go to your Gmail or Yahoo Mail to Verify your email address
After you've successfully verified your account, you need to start setting it up
How to Set Up Your Fiverr Account Professionally
Go to your profile

or go to Fiverr.com/my_profile or fiverr.com/yourusername
Change your Profile picture

(by clicking on

(1)

as shown in the below above)
                          (NOTE: Use a picture that shows your face with a good background, you can also use a logo)
Click on the Tagline (2)

and add a short intro about you. If you're a graphic designer, you can put "A Professional Graphic Designer" or "A WordPress Plugin Developer" and so on.

The Question (3)

: Which Option best describes you? Simply choose "Freelancer"

Use a Catchy Description (4):

This is where you can freely introduce yourself but

don't brag

and make sure that your introduction is

less than 200 words

(make sure you introduce yourself starting from your real name, your skills and what you can do to satisfy your clients).
Link Your Social Media Account (5)

: This is

not "compulsory"

but if you're okay with it, link your Facebook and other available social media account.

Add your Skills (6)

: Here is where you can add all your skills; all you need is to start typing your skill and Fiverr will bring out related skills. Make sure you choose "Expert" on all services you choose.

Education (7)

: If you've attended any college or university, you can add here with your course or major –

This is Optional
Add Certification (8)

: If you have any certificate with your name, you can add here –

This is also optional
Those are what you need to set up before you can start selling on Fiverr. Okay, let talk about getting started as a seller on Fiverr.
Note that your client is called "Buyer" while you are the "Seller". You sell services and someone buys them from you.
How to Start Selling on Fiverr in Nigeria
After setting up your account, you're neither a buyer or a seller until you choose one. Because you want to make money by selling your services on Fiverr, you're to become a "seller". Here's how to do that;
Click on Become a Seller (9)

and you'll be taken to a page to get started.
In the new page,

click on "Become a Seller"

again

Another page will open, click on "

CONTINUE

" and keep clicking on CONTINUE till you arrived at

"Personal Info"

page

Make sure you answer all questions correctly. Use your real name (because one day, you might be asked to verify your identity)

Answer all questions until "

Account Security

" where you will need to verify your email address, add and verify the phone number and finally

set a security question

.

After that, you're now a seller on Fiverr and ready to start making money!
How to Make Money on Fiverr in Nigeria
I'm going to explain this in two parts, which are: How to create the best gig on Fiverr and what to do after creating a gig to make money.
A – Creating the Best Fiverr Gig:
1. Spying on Competitors
Checking on your competitors' gigs is the first prerequisite to start making money on Fiverr but unfortunately, most people don't know how important this is, and will really affect their earnings.
So, to create a better gig, look for how others created theirs. 
Here is what I'm saying:
If you are a website designer and want to sell web design services on Fiverr as a beginner, don't create a gig without spying on your competitors. If you have another browser on your PC, do these;
Go fiverr.com and search for "WordPress Designer" or "Graphic Designer" (according to the service you want to create a gig for,

You will see some results, check on the first five gigs that are shown in the results. Study what's unique and common on the gigs (

Don't copy anything from them!

)

After checking on those gigs (

checked the gig title, description, and tags)

, finally, go back to where you've been setting up your Fiverr account to create your own gigs.
2. Create a Professional and Catchy Gig Title
This is the first thing buyers will see, so, take time to create a good one. To create a good gig title that will drive traffic and earn you some money in Nigeria, you need to use a few SEO practices.
If you want to sell logo design services, don't just say: "

I will Professionally Design a Logo for You

" why? Because as far as I know, there are different types of logos, there are vantage, mascot, cartoon, text, etc… 
So, kindly specify the type of logo you can design such as: "I Will Design a Professional Mascot Logo", from this, the buyer will know you are experienced when it comes to designing the Mascot logo (do these separately for other types of logos like Vintage, etc).
Make your gig title simple

: Avoid using excessive words, with the intention of attracting buyers with it. Don't use something like "

I will design a good, beautiful and professional logo for your business within 24 hours

" – This is too long mehn. You don't need to put a timeframe or exaggerate what you do.

Select CATEGORY and Sub-Category:

Since you're offering logo design service, your category will be "

Graphics & Design

" and your Sub-category will be "

Logo Design

"
NOTE: I used logo design service as an example, the same methods applied to all services you want to sell on Fiverr.
3. Use Keywords in Your Gig
Remember I told you that we're actually going to do some SEO practices? Yes, we need to, if you really want to make money on Fiverr in Nigeria because most people who quit Fiverr didn't understand that SEO is also needed to make sales.
Now, after creating your gig title and choosing a category for your gig, do these;
Make sure that the targeting

keywords appear in your gig title

. For example "Mascot Logo Design" or "Design Mascot Logo" – This is your primary keyword and it must appear in your gig title.

The keywords should appear in your gig link or URL

: Once you've got your primary keywords, make sure your URL is catchy and has your keywords
Quick Tips: Before you save your gig, you can leave only your keywords as a gig title. Then after saving it, you can edit and write your gig title normally (such as Keywords + Call to Action).
Use Keywords in your Search Tags:

You're given an opportunity to use 5 keywords, make sure you find the top 5 keywords relating to your service gig, and use them here.
Quick Tips: Go to fiverr.com with another browser and search for the service you're creating a gig for, after the results have been displayed, you'll see some "related searches", these are the related keywords that people are searching for, pick 3 there and use in your "Search Tags". Then check top 2 gig results and use two of their keywords (it's allowed)
Use keywords in your Description

: Your gig description is where you'll explain what you're going to do for your clients, make sure you use your keywords naturally while you thoroughly tell your buyers the reason why you're the right guy for their projects.
4. The Pricing: Don't Over Sell Your Services
We are now at the pricing page on Fiverr, where you are to shoot your shot again (before your gig description), you have the option to use 3 pricing packages or just 1.
I will recommend using the 3 pricing packages option instead of 1 because you will be able to split your prices here in 3 different ways.
If you choose the 3 packages (BASIC, STANDARD, and PREMIUM), make sure that the basic is the cheapest (like $10) and the standard can be $25 while the premium can be $50. But this depends on what you will be offering on each package, try to make them look more attractive than others.
Quick Tips: Buyers tend to buy the "Standard" or the Middle packages the most, so make sure you make good use of this place with a nice price and what you want to offer.
Don't oversell your services and at the same time, don't undersell.
Give each gig package an attractive title like Good, Better, Best or Beautiful, More Beautiful and Most Beautiful, etc., for the BASIC, STANDARD, and PREMIUM package respectively.

Use unlimited revisions for Premium packages only!

Make sure you put a fast delivery timeframe like 1 day, 2 days, and 3 Days respectively, according to how time-consuming such service is.
5. Avoid Copyright Issue: Use Your Own Files
If you steal anybody's file such as content, images, or videos, your account might be blocked or your such gig might be removed from Fiverr without informing you.
So design your own gig images yourself using something like Canva.com or a good image editor. Don't copy any contents on Fiverr, be warned! And finally;
Upload a good image or video

that represent what you're selling to your gig, this is important

Ask the necessary requirements from your buyer etc…
6. Preview Your Gig Before Publishing
After setting up your gig, don't forget to click on 'save' at the top right of your screen. Then preview all that you've done so far, correct all mistakes, and make sure what you did motivates you, even without publishing it yet.
Finally click on publish if you're satisfied.
Now let go to the next step;
B – How to Make Money with Your Fiverr Account in Nigeria
1. Publish More Gigs
Don't sit on one gig you just create, make sure you have at least 5 different gigs in your Fiverr account. You just need to follow the procedure above to create more effective gigs.
2. Earnestly Promote Your Gigs
Without promoting your gigs, gaining traffic, and impressions, then you're cheating yourself the prime chances of making money with your Fiverr account in Nigeria. Why? Because there are millions of sellers on Fiverr and that makes it very competitive for new sellers to make a sale.
I got my first Nigerian Fiverr account in 2015 but stopped using it for good 3 years. Why? Because I was expecting to start making money on Fiverr within a month or two, but my expectation was greatly disappointed.
In 2018, I came with full prowess, from my 2-years on Fiverr, I've noticed that promoting your gigs will really help or boost the chances of earning money on Fiverr in Nigeria.
How to Promote Your Fiverr Gigs?
The best place to promote your Fiverr gigs is Social media! There are many Facebook groups for Fiverr users, where you can join for free and share all your Fiverr links in return to gain some traffic and impressions.
NOTE: Getting more impressions to all your Fiverr gigs will boost the chances of getting more sales. So try as much as possible to promote your gigs on social media.
Quick Tips: To get some impressions quickly, you can buy fake traffic to your Fiverr links or look for a way to generate fake traffic online.
3. Try to Get 5 Star Reviews
I know you're just starting out as a new Fiverr seller and it's going to be tough for you in the Fiverr marketplace. Yes, tough but not impossible!
After taking your time to create some (at 5) amazing gigs, promote them to increase your traffic and impressions and now, you need to get 5-star ratings to your new Fiverr gigs.
Getting 5-star ratings will tell Fiverr that you're selling something that people really love, and in returns, your gigs might be ranked higher in Fiverr search engines; giving a good edge of getting buyers.
QUICK TIPS: Try to sacrifice some money to buy these 5-star ratings. You can tell your friends to open Fiverr buyer accounts and buy your gigs, then give you some good reviews and 5-star ratings.
Note: To buy a $5 gig for review, you will need to have $7. Fiverr will take a $2 processing fee.
So, if you're planning to buy 5 reviews, that's going to be 7×5 = $35 (convert this to Naira). But make sure you do things naturally, don't let people or Fiverr suspect you bought any review. 
If you really want to make money on Fiverr in Nigeria as a beginner, please invest in buying some reviews.
(from that Fiverr groups you joined on Facebook, you can buy reviews from Foreign accounts like the US, Canada, etc.)
4. Send Professional Offers to Buyer Requests Daily
Remember I said one of the benefits of starting your freelancing career on Fiverr is that you're allowed to bid for 10 projects per day. A lot of people (buyers) post their project requests on Fiverr every day and a seller, you can send a proposal that you can handle their projects.
Quick Tips: When sending offers, don't brag about what you can do, just do pitch your offer naturally. In your offer, tell the buyer what you understand in his project request, how you will handle the project, and in a few words, tell the buyer the kind of related projects you've handled.
If a Fiverr puts $5 in the project request, don't put $5 in your own offer if you know that $5 is too small or not fair for such a project. But rather put a fair price, if you can handle the project for the minimum cost of $100, don't be afraid to put it. Don't worry, the buyer can contact you for negotiation if he/she falls for your offer.
And remember never to cheat yourself or oversell, charge for a fair price and the right buyer will buy from you.
5. Improve Your Negotiation Skills
If you don't know how to negotiate fairly, then you don't need to bother yourself about making money from Fiverr in Nigeria. The reason is simply that, negotiation skills are one of the top 1% ways of becoming a successful entrepreneur, business owner, or institution.
If your buyer said you should design a complete website for him for $20, don't be happy that you got a job yet. Try to negotiate with the buyer that he/she needs to increase the price.
Quick Tips: Don't just tell your buyer to increase his/her price, but show and tell him solid reasons he needs to. Explain to the buyer thoroughly what you're going to do, the timeframe, expenses, and how effort-consuming it is. 
Don't be afraid to negotiate!
6. Build Good Relationship with Buyers
Most new freelancers are after making money only, but business, especially freelancing is not about that.
You need to treat your buyers politely, be honest with them and try to deliver any project awarded to you within the agreed timeframe (it's not bad to extend delivery date but make sure it's not your fault). 
If you're doing things orderly and according to the protocol, you'll make money on Fiverr in Nigeria or anywhere you are.
Quick Tips: Treat your buyer like a very close friend or family member. Don't be too professional, try to crack reasonable jokes, use emojis, ask about the buyer's health, etc., doing this will create a good relationship between you.
7. Join Fiverr Affiliate Program
Another best way to make money on Fiverr in Nigeria is to join the Fiverr affiliate program. Although as a seller, you're automatically enrolled, you just need to show interest that you're rea to help preach the good news about Fiverr.
You can simply click here to join.
If you understand how affiliate marketing works, then it will be easy for you to make money with the Fiverr affiliate program.
Conclusion – How to Make Money on Fiverr in Nigeria
Let me address something here; what most Nigerians believe is that It will be so tough to be successful in the international marketplace because of being "black" or some alleged scams about Nigeria. But let me tell you that this is not true.
Although, there are some whites or foreigners that hate dealing with Nigeria (of course, they're afraid of being scammed) but not all of them. In fact, more than 90% of these foreigners deal with freelancers from Nigeria, India, and Pakistan the most.
With my 2 years of activeness on Fiverr, only one buyer told me that he can't hire me because I'm a Nigerian, the funniest part is that the man is from South Africa, lol. But after him, all my buyers are foreigners except a Nigerian guy that gave me a simple task.
SO, if you can put these 12 strategic steps into action, you will make money on Fiverr in Nigeria! But, don't have the mind of scamming your buyer, if you do, you'll be implicating other Nigerian freelancers on Fiverr like me and I won't be happy with you (if I know ). Please let be legit and God will bless our hustles.
That's my working tips about earning money on Fiverr as a Nigerian freelancer. If you have any corrections to make, don't forget to write to me via info(at)gbolamedia.com, share this article with your social media pages by clicking on the floating social icons here.
If you love this article, you can subscribe to my mailing list here and you'll be notified anytime I published a new blog and related blog posts.
Top 10 Websites to Get Freelance Writing Jobs in Nigeria (and Make Money Online)
Do you need more gigs on freelance writing jobs in Nigeria?
I'll show you 10 best websites with millions of clients, who are ready to buy your service and pay you handsomely.
Writing has since been one the best forms of communication even with the advent of newer technologies, writing is still relevant in today's society. There aren't many blessed with this skill, if you do you can make a whole lot of money from it.
There are lots of websites for writers to get freelance writing jobs in Nigeria. With different level of competence – from amateur to expert, these freelance platforms which I'll be revealing here, will help you make great things (in life) out of your writing skill.
Of course, as a freelance writer, your location isn't a limitation as you could write in comfort of your home or office and make some extra bucks while working with international clients.
I will advise you to read this guide on how to get writing gigs and succeed this year.
Let take a look at these prestigious sites;
Top Websites to Get Freelance Writing Jobs in Nigeria
Fiverr is one of the most popular freelancing sites worldwide with millions of gigs (job offers) posted annually. Fiverr provides freelancers with skill like programming, video editing, graphic design, transcription and translation, the platform to make some money using their skills.
The Israeli based company also provide writers the platform to convert their words to cash. Writing has the highest portion of gigs posted on Fiverr daily.
One of the things I love about Fiverr is its minimum pay amount which is capped at $5 per gig. You could also set higher amount if you think your services requires a much higher charge.
If you know your onions, you can get freelance writing jobs in Nigeria through Fiverr and make some hefty income without anybody "bossing" you around.
Another popular platform for freelance writing jobs in Nigeria is Upwork, formerly Elance-oDesk. This is the most popular freelance site for freelancers around the world to make some good cash doing what they love.
Upwork boast of 12 million registered freelancers and 5 million clients, with over 8 thousand jobs post daily. In a year, client post at least 3 million jobs which should cost about a billion dollars.
For Nigerians, getting your application approved to join Upwork is quite difficult as you'll need to meet certain requirements before you're given a look-in. If you go on to get your application approved as a writer, get ready to turn your words to cash.
Another freelance platform for freelance writers in Nigeria to explore is Guru. The site has one of the easily navigated interfaces which makes it easier for freelancers and clients to find each other with little to no stress.
Guru provides the platform for writing in different sphere to showcase and make money off their skills – from academic writing to biography, tech and even blog writers – it's an all-inclusive package.
Asides writing there exists other fields for freelancers to explore, fields like; programming and development, design and art, sales and marketing etc.
Freelancer is a worldwide platform for content creators – contents writers in this case. The site is heralded for its fleet of creative content creator which have created lots of contents for blog and website owners.
If you think you've got the creative acumen for writing, what are you waiting for? why not join freelancer and make some good bucks creating wonderful contents.
Freelancer has a huge client base – from startups, large and small entrepreneurs, enterprises and more visit this platform to solve their problems.
The platforms have also featured in top media brands – the like of BBC, Forbes, Business Insider, CNBC, Entrepreneur and New York Times.
This is another top freelance platform for writers to earn some money from freelance writing jobs in Nigeria, using their skill at their own convenience. The platform gets millions of visitors to its site on a daily basis – both freelancers and clients.
Of all freelancing jobs in the platform, writing jobs seems to be the most sought-after gig, this means as a writer there's a high chance of you getting hired by clients. Whatever field of writing you specialize in, they've got something for you.
Freelance writing is one good platform that connects writers to writing jobs on various freelance platforms. It's more like a LinkedIn for writers.
The platform brings together the best gigs from top freelance platforms in and around the world. After viewing the gigs posted, you can choose to apply if you wish to or if you don't, you could move on to the next one.
Once chosen, you'd be redirected to the platform to perform the job and get paid as payment is not handled by Freelance writing.
There are various categories of writers; copy writing, blogging, ghost writing, publisher and many more. ProBlogger is a good platform for bloggers to showcase their writing skills and make some extra bucks.
It's a community of more than a hundred thousand bloggers who come together to exchange ideas, best practices and many more. It's more like a school but, in this case, you get paid for writing articles.
As an aspiring blogger, this platform will let you learn the ropes – the basic skills required for writing as a blogger.
Another good place to find freelance writing jobs in Nigeria is Jobrapido's portal. From the link above, you'd see that this it's a Nigerian owned site meant for Nigerians in different cities across the country.
The sites host lots of writing jobs for freelancers in the country, all you need to do is; sign up, log in and choose your preferred location to start getting gigs from over the country.
Jobrapido doesn't takes care of the payment, the payment amount, plan and procedure will be discussed between you and the party in charge. It's a nice platform for those looking to harness their writing gift to create something financially for themselves.
Uvocorp, a worldwide writing assistance service was launched in Nigeria and it now pays writers.
Uvocorp is an academic assistance writing service that helps students in the country with their academic writing challenges. You get paid for helping students write their project report, SIWES report, assignment and many more.
With Uvocorp, you get to choose you preferred writing sphere, as you get gigs from those.
There's also a 24/7 support that helps overcome certain challenges you may encounter along the way. It's free to join as there's no registration fee required to start using the platform.
Looking to break away from the normal 9 – 5 working routine, people per hour will help you do that in a pretty nice way.
PPH is a UK owned freelance platform that provides freelancers from around the world to make some good money. Among the many categories of freelance gigs writing is also available for writers worldwide.
Many top businesses worldwide enlist the services of this platform for their writing needs – you could just get hired by any of them and start making some good money.
CONCLUSION – Websites to Get Freelance Writing Jobs in Nigeria
So, here are some of the top and active freelance platform for writers in Nigeria. What do you think? Do let me know in the comments and don't forget to share this with your friends.
How to Get Freelance Writing Jobs in Nigeria – and Succeed in 2022
Are you a freelance writer and you're thinking of how to get profitable freelance writing jobs in Nigeria? If that's why you're here, I will show you the easy step-by-step guide to hit your first client.
Writing has since been one the best forms of communication even with the advent of newer technologies, writing is still relevant in today's society. There aren't many blessed with this skill, if you do have this skill, then you can make a whole lot of money from it.
In Nigeria, there are lots of freelance platforms for writers with different level of competence – from amateur to expert. I'll be showing you best ways to succeed as a freelance writer, how to get freelance writing jobs in Nigeria, billing your clients and many.
Recommended: How to Start Freelancing Business & Build a Successful Brand
So, let's dive into it!
What is freelance writing?
Freelance writing is a form of writing where you're paid to create article, blog posts and other forms of writing.
Unlike the conventional writing for media houses, with this type of writing you're not bound by contract by any employer, you're at liberty to work for whoever you wish.
Becoming a good freelance writer in Nigeria will surely take some time to master, also, some materials will be needed to compliment your writing skills – you may have good command of English grammar and still be a mediocre freelance writer, you know?!
Freelancing has become common place in our online world, with lots of skills to be offered. Among the many skills on offer, writing seems to be the more popular choice, and yes, people do make money from it but that's not our focus for now, we'll get to that soon.
Some requirements to Start freelance writing business
Below are some materials and resources that'll make you a much better writer in the freelance world;
·       A PC (preferably a laptop)
This is a must-have if you're going to succeed in this field. This speed of QWERTY typing can't be compared to any other form of typing. The keyboards on laptops have a larger keypad space where you could flex your hands on. You could start with a smartphone if you can't afford to buy one, but be ready to spend more time typing.
·       Good internet connectivity
They've been complaints of below par internet connectivity in the past years, but in recent times – as technology keeps developing, we've witnessed much better internet speeds. A good internet connection is required for research purposes, communication with clients, (most of which you'd meet online). Generally, a good internet with high speeds lets you do more in little time.
·       Good command of English grammar
This is very important as it shows your competence in translating your acquired knowledge to comprehensible words. This doesn't entail you know all the words in the dictionary, just simply the basics will do. All your research and knowledge will be of no use if you can't convert them to well structured written words.
Benefits of Being a Freelance Writer in Nigeria
Spare time: Freelancing in general affords you more time to take care of yourself, engage in other activities and develop yourself
Money: This is a given, you're in this to make money in the process. The amount of money you can make is limited by you – there's no limit to your earnings when you got pretty good freelance writing jobs in Nigeria, it's totally up to you.
Knowledge/exposure: As a freelance writer in Nigeria, your client may give you topics to write on various niches which you may not be familiar with, these topics will require you to do extensive research which in the process, you would learn a lot of things which you don't know.
As with everything that has positives, there are also certain negatives. In writing, there exists some challenges to be faced as a Nigerian freelancer – at least for now;
Some Challenges Faced by Freelance Writers in Nigeria – and Possible solutions
One of the popular means of paying freelancers online is PayPal, it's quite unfortunate in Nigeria that we can't receive payment via PayPal. Most freelancers in Nigeria find it difficult to receive their payment after delivering their jobs, even though there exists other means, the charges are quite high and this might be a challenge.
Solution: Get a good PayPal alternative, Payoneer. Click here to learn how to create new payoneer account in Nigeria.
Another solution to payment options limiting the rate of getting job done easily is to use other possible available payment options. Click here to see the top ways to send and receive money in Nigeria to/from Abroad.
Imagine writing for a client you met from the UK, how do you structure you write ups to sound 'UKish'? (if there's a word like that) that's the big question you've got to answer.
As a freelance writer in Nigeria, there exists this challenge where you'll need to tone your write ups to suit the originating clime.
Solution: Always read books written by foreign authors, watch Hollywood movies, watch some tutorials on YouTube created by foreign vloggers and finally, try to read from foreign websites or blogs.
The purpose of doing that is to learn their tongues and how you can write exactly how the contents will be easier and perfect for your foreign clients.
I lost a job worth $250 because my writing style did meet my US' client expectation – although he compensated me with $50 but I could have been his regular writer hadn't been I impressed him in the initial place,
As you grow as a writer, your work load will invariably increase and this may lead to stress. You'll need to get to a point where you balance your life and work activities – too much of something is bad. Sometimes it's important you take a break from work to unwind, and feel more rejuvenated.
Solution: Hire someone else to be assisting you. For instance, I have two active writers that work for me and I pay them per article written. Hiring these two content writers has give me enough space to focus on my web design and digital marketing agency, and I have enough time to enjoy myself.
Now, let talk about the big deal – how you can easily get freelance writing jobs in Nigeria;
How to Get Freelance Writing Jobs in Nigeria
It's difficult getting a job in the conventional workspace, the same applies for getting a gig in freelancing – very stressful!
But don't worry, I'll be showing some of the best places to sink your net and catch more clients.
A lot of things can the done online with the help of the internet, and as a writer, it's important you get familiar with the terrain.
Get Freelance Writing Jobs in Nigeria on Social Media
Social media is one the best places to finds freelance writing jobs in Nigeria, and many have benefited in terms of job hunting.
How do you get writing gigs on social media? There are lots of answers to this question but the first is about you marketing yourself.
No one is coming to meet you and hand you a gig, your profile should suggest to your followers what you do before they could consider hiring you. LinkedIn, Facebook, Instagram and Twitter are some of the best places to find your clients – you just have to make yourself available.
As Zig Ziglar would say; it's better to be prepared for an opportunity and not have one, than to have an opportunity and not be prepared.
Get Freelance Writing Jobs in Nigeria on Freelancing Marketplace
There are some other platforms where you could get writing gigs in Nigeria faster, these are mostly freelance sites which you could choose any below.
Top 10 Freelance Marketplace to Get Freelance Writing Jobs in Nigeria
Fiverr | https://www.fiverr.com
Upwork | https://www.upwork.com
Guru | https://www.guru.com
Freelancer | https://www.freelancer.com
Indeed | https://www.indeed.com
Freelance Writing | https://www.freelancewriting.com
ProBlogger | https://www.problogger.com
Jobrapido | https://ng.jobrapido.com
Uvocorp | https://nigeria.uvocorp.com
People Per Hour | https://www.peopleperhour.com
You need to understand how these freelance marketplace work. The major thing you need to understand is brushing your skills often, learn negotiation and communication skills.
But let me talk about one of the major part; billing a client;
How to Bill a Client as a Freelance Writer in Nigeria
Ah! This is one of the biggest challenges while starting out as a freelancer and it's important you master this skill because thinking of getting freelance writing jobs in Nigeria. It's quite difficult even for the pros but there's a way to tackle this problem.
As a writer you'd be doing rigorous researches, scouring the internet for answers – and for this, you be visiting the internet once again. Going online to find out how others in your field charge for a gig is a good place to start, this gives you an idea of the billing/pricing architecture.
As you get more proficient in your writing, you'd want to earn much more, your level of competence should also be considered, if you're offering much value you should consider increasing your price – in freelancing, value is key!
On fiverr and most famous freelancing websites, the average price for writing a 500 words content is $5, 1,000 words is $10 and so on.
But you can earn more than that! I've seen a guy who won a freelance writing job worth $300 for just 1200 words.
Another way to bill your client is PPW or Pay Per Word. You can be charging $0.02 for a single word.
That means if you write a 1000 words content for a client at $0.02/word, then you will earn $20 and you can increase your price depending on the value you're creating and the client you're writing for.
Don't forget to do the necessary arithmetic required for certain factors like transaction charges on payment portals. Most online payment portals charge for using their portal to receive payments.
If you're dealing with a foreign client, don't forget to check the current exchange rate for their country and yours.
Pro Tips to Get Freelance Writing Jobs in Nigeria
Always endeavor to meet up to schedule, if you know you can't meet up don't accept the gig
Connect with others in your field as this exposes you to some of the latest events, best practice and also you get to exchange ideas. Social media and forums are perfect places for this.
Read, read, read! As a freelance writer in Nigeria, you need to to know what's happening around you – this make you a better writer.
Over to you – How to Get Freelance Writing Jobs in Nigeria
So, here's what you need to know about freelancing and getting freelance writing jobs in Nigeria, I hope these tips help you succeed in the freelance marketplace (and writing niche).
Don't forget that you need to build relationship with your clients. A single client can pay you money worth hundred-thousands of Naira, if you build the right relationship with him/her.
So, what do you think about this blog post? Do let me know what you think below in the comments.