Will these business movies really inspire or motivate me? Let me ask you: Are you inspired by how successful entrepreneurs and founders like Mark Zuckerberg, Steven Jobs and others are able to build a strong multi-billion dollar business?
If yes, that means you're really going to be inspired watching these 5 recommended business movies aligned below.
But why business movies and not books like "Rich Dad Poor Dad"?
Most times, you need to watch some business movies as an entrepreneur in order to virtualize (or see) the concept and how a business strategy is pulled in the move and gain inspiration.
Movies have been around for decades and have continued to grow and get better in terms of quality. While they were originally set out to entertain, movies now educate, inform, tell a story, or even foretell scientific advancements.
I don't know about you, but I've learned a lot from movies and that has shaped my life to be what it is today. This is why I decided to share some business movies to kindle that entrepreneurial spirit in you. You would love them!
1. The Wolf of Wall Street
Starring Leonardo DiCaprio as Jordan Belfort, The Wolf of Wall Street is a story of a young man struggling with his finances, but then a timely swing of events, plus determination, propelled him to one of the top guns in Wall Street. 
Jordan begins to work as a broker in L.F. Rothschild. In no distant time, he assumes the lifestyle of a conventional broker. It was all fun till he lost his employment following a Black Monday event which caused a significant drop in the prices of stocks. Not giving up, he takes up a job in a firm that invests in small stocks. He'll soon make a fortune due to his persuasive pitching style before moving to start his brokerage firm.
Jordan Belfort starts his new firm alongside his friend Donnie Azoff. He then employs some of his friends and trains them in his persuasive style of pitching otherwise known as "hard sell". Jordan, alongside his workers, begin using deceptive measures to make money off unsuspecting clients.
He transcends into a flamboyant lifestyle where he also engages in drugs and prostitutes. He is soon made out and the intelligence agencies are on his neck. Jordan tries to conceal his illegal dealings by opening a Swiss account in the name of his wife's aunt. During this period, the authorities get hold of some of his friends who wouldn't speak at first. 
It's been over two years and his business is down while trying to save his name. But he's soon caught after a connection to his friend who was already arrested sold him out.
This business movie (The Wolf of Wall Street) teaches entrepreneurs about the dynamics of moving from small to making it big. It pinpoints the risks you'll have to take and the accompanying consequences (good or bad).
2. The Social Network
The social network is the biographical story of Facebook's founder and CEO, Mark Zuckerberg. Neither Mark nor any of Facebook's staff is present as cast as all characters are fictional.
The Facebook founder is played by Jesse Eisenberg who is a young Harvard University student with a love for computers. To soothe the pain of being dumped by his girlfriend, Jesse takes to his LiveJournal Blog to create a post insulting his girlfriend. 
He then goes on to create a website called Facemash. The website was created by hacking into the school's database to steal photos of female students. Jesse aimed to allow students to rate the attractiveness of these females. But his exploits will result in the crash of the school's network due to a huge influx of traffic. Jesse is given 6 months probation.
But Facemash's popularity attracts the attention of the Winklevoss twins who then approach Jesse to help build a site to be named "Havard Connection." The site would be a social network connecting Havard students who are interested in relationships and dating.
But Jesse had other plans. He came up with his idea of a similar social media website but in his case, it was meant for Ivy League students. To bring this to life, he approached his friend Eduardo Saverin who then provides $1000 in seed funding for the website called "The Facebook"
The website soon became popular and grew exponentially. But this infuriated the Winklevoss twins who believed that 'Thefacebook' came from their idea. Several court visits ensued as both the Winklevoss twins and Saverin laid various accusations on the Facebook founder.
After wide acceptance from students in just a few months, the site was made accessible to other top European Universities. Soon, it was made available for everyone worldwide. And the rest, they say, is history!
3. Jobs
The movie Jobs was shot in 2013 and tells the story of a Reed University dropout, Steve Jobs who went on to become the founder of the biggest technology firm in the world today — Apple.
The movie begins with Jobs introducing the iPod at an Apple Town Hall event. Before that, a flashback of events shows how young Jobs which was played by Ashton Kutcher, drops out of college due to high tuition. He then goes on an intellectual adventure to India before returning to LA where he began working as a video game developer.
Jobs soon teams up with his friend Steve Wozniak to keep making video games. They went from making video games to now fixing and producing computer hardware components. Jobs then discovers a prototype computer built by Wozniak and is interested in making money from it.
They both founded their company which went by the name Apple Computer. The company keeps growing even though other competitors like Macintosh gave Apple a run for their money. New board members are soon elected including a CEO, John Sculley. Jobs is intoxicated by the fame and power and soon begins to fire his workers with reckless abandon. 
The board grows tired of Jobs' notorious attitude and is soon freed of his duties by the CEO.
But Jobs will return to become the next CEO after getting married. He then ensures that computers should be easy to use and build a brand around them. The brand will go on to be one of the biggest and the best technology firms in the years that followed.
This business movie (Jobs) set out to teach entrepreneurs the importance of creating value and the ins and outs of customer relations. The dynamics of being at the helm of affairs and staff relations.
4. The Founder
The Founder is another biographical American drama that tells the founding story of McDonald's and how it became so popular that it now feeds approximately 1% of the world's population daily. In this nearly 2 hours biographical drama, Ray Kroc, founder of McDonald's is portrayed by Michael Keaton.
Set in 1954, Ray is a traveling milkshake seller who has just the right amount of money to cater for his wife and pay off his bills and nothing more. Not satisfied by his current state of finances, Ray begins to look for ways to expand his business beyond his hometown, Arlington Heights, Illinois. 
His quest takes him to California where he gets to experience one of the better walk-in restaurants. This was the 'original' McDonald's which was owned by the Mac brothers — Maurice Mac and Richard 'Dick' McDonald. After being treated to a kitchen tour by the brothers, Ray smells a huge business potential (pun intended) and advises both brothers to franchise the business. 
The brothers are hesitant; citing previous failed attempts at franchising. But Ray is not taking any of that. He insists. He finally convinces the brothers to lead their franchising efforts.
And after an unfruitful attempt at franchising to high-class investors, Ray decides to franchise to middle-class investors. In what seemed like a temporary growth of the business, Ray and the brothers began to struggle financially.
Ray and the brothers were soon put out of their misery as a financial consultant, Harry Sonneborn helps in providing real estate support to the franchises. Ray is keen on taking over the business and offers both brothers a blank check.
They agree on a price of $2.7 million one-time payment with an annual 1% royalty. But Ray pays them off without the royalty and takes full responsibility for the business.
The Founder teaches the act of persistence and how to get it right. It also highlights the importance of pivoting when things aren't working out well in a business.
5. The Pursuit of Happyness
Notice the 'y' in place of 'i' in the heading? That was done intentionally by the movie authors. The Pursuit of Happyness is a story of a young San Francisco salesman, Chris Gardner, played by Will Smith.
Gardner is worried about his financial condition and develops a medical device that he believed to be a better alternative to the X-ray. Gardner stumbles on the manager for Dean Witter Reynolds, Jay Twistle while trying to sell his scanners. He impresses the manager by solving a Rubik quiz while in a taxi. Gardner's efforts in selling his scanners prove futile.
His wife is running out of patience and leaves to work at her sister's boyfriend's restaurant in New York. Gardner's problems are compounded after he and his son were evicted from their home.
He struggles to get his son (Jaden Smith) through school while trying to get his finances back on track. His relationship with Jay Twistle will then qualify him for an unpaid intern position. Against all odds, Gardner impresses in the interview and earns one of the 20 available positions of an unpaid intern.
Not still satisfied with his living conditions and in pursuit of happiness, Gardner decides to go against all odds; doing the extraordinary. Gardner defies protocol, going against the grain which then earns him a seat as one of the paid stock brokers. He will then go on to establish his own multimillion-dollar brokerage company.
Conclusion: You Need to Watch these Business Movies!
Being an entrepreneur involves taking lots of decisions on your own which directly or indirectly affects the growth of your business. While we try to learn certain entrepreneurial skills in a more formal way, movies are a good way of enlightening ourselves while getting entertained.
These 5 Business movies listed above will certainly open your eyes to one or two things, no matter how smart you've been running your business before now.
If these movies' recommendations are pretty cool, someone you know might love to watch them too, kindly use the floating social media icon on this page to share to your social media timeline in less than a minute!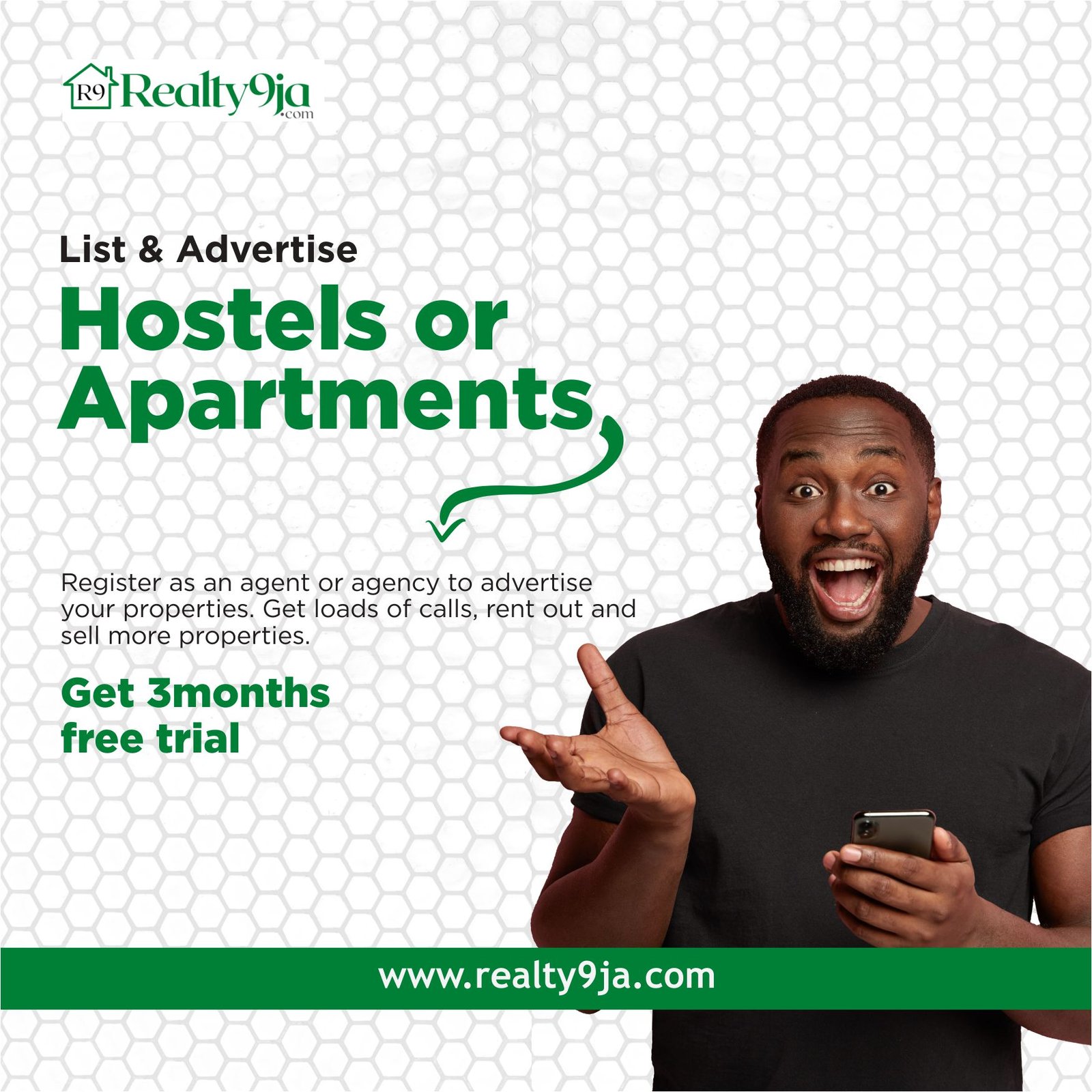 Shopping with Heroshe: Shipping from the UK to Nigeria and Ghana
As the world has become a global village with the internet, borders are no longer barriers to shopping, especially in African countries. Heroshe continues to defy the odds with her seamless shopping experience on the continent.
The first time I used Heroshe to ship some items from the USA to my place here in Nigeria, I became an unofficial ambassador of the company. Not just me, a lot of people are giving the company great reviews too.
If you need a succinct review of Heroshe, kindly check the previous post published here.
Previously, Heroshe only shipped from the USA to Nigeria, but the good news now is that Heroshe has started facilitating shipments from the UK to Nigeria and Ghana.
What does this new update mean?
You now have more choices to buy a range of products from any store in the UK or USA and get it to your place in Nigeria or Ghana.
For instance, if you want to buy anything gadgets or appliances, you know that USA online stores like Amazon, eBay, BestBuy, etc. are there for you. 
The UK is known for luxury brands for fashion and apparel ranging from classic tailoring on London's Savile Row to trendy streetwear from brands like Topshop. Or maybe footwear from brands like Clarks and Dr. Martens. Or stylish and eclectic home decor items from classic homeware at John Lewis to contemporary designs at Habitat.
This new update from Heroshe really opens the door to a broader range of products!
How to Ship Items from the UK Using Heroshe
Just like shipping from the US, the process remains simple and efficient, ensuring that shopping across from the UK stores to Nigeria and Ghana is a hassle-free experience.
Here's how to start;
Sign Up or Log In
If this is your first time hearing about Heroshe, you will need to create an account before you can do anything.
If you click here to sign up, you'll be given $2 in your Heroshe wallet, I will also earn the same for inviting you (Note that this is not compulsory).
If you're an existing user, simply login to your account.
Get Your UK Address
You don't need to do or pay for anything, once you sign up successfully, login to your account, and your personalized UK address will be waiting for you.
You can use this address on any store you're shopping from, as the personalized address acts as a local point of contact between you and the store vendor.
Once the vendor sends the item(s) to your UK address, Heroshe will take over the rest.
Start Shopping
Go to any UK store of your choice, go to the settings tab, and change your location or address to this personalized UK address given to you by Heroshe.
(Note that you don't need a VPN while you're exploring items on the UK stores, in fact, don't use a VPN at all as the online stores may detect it and your account may be banned.)
Once you change the address on the store to your UK address, start browsing for items, add items to your cart, and proceed to checkout.
Delivery to Your UK Address
Once you are done paying for the items, the online store will send your package to the UK address you added.
And Heroshe will immediately notify you once they receive your items.
From there, you can start tracking the day you'll receive the items in Nigeria or Ghana.
Get your items in Nigeria or Ghana
After 14 days the items get to your UK address, and Heroshe will send them to your country.
Note that you will need to use PayPal to top up your Heroshe wallet so that you can pay the shipping fee. If you don't have one, watch this YouTube video for a guide to create one for free.
If you're in Nigeria, your items will land in Lagos, if you're in Ghana, they will send the item to your house directly.
You can then go to the Lagos warehouse and pick up your item free of charge.
But if you're not in Lagos, don't worry, Heroshe is not leaving you yet, until you get and confirm the item(s). At this junction, you can ask Heroshe to ship the items down to your city but you'll pay a small fee of course.
In my own case, I live in Osun State, here in Nigeria and Heroshe sent the item to me via a logistics company, not even a public bus.
So either you go to the Lagos warehouse to pick up your item for free, or you pay a small fee to have it delivered to your city. Either way, Heroshe promises you will get your items.
Shipping from the UK to Nigeria or Ghana is as simple as that. 
But there's a problem. 
Not with Heroshe but with Nigeria and/or Ghana. Most of the time, it is very difficult to pay for items in foreign stores.
You did nothing wrong but your card will be declined because of where you're coming from.
That's a really big problem.
We thought virtual dollar card providers were here to help but they all turned out to be something we'd never expect.
Don't give up, Heroshe can still help you.
Aside from shipping, Heroshe also offers "Buy for Me" services.
What is Heroshe's Buy for Me?
Picture the Heroshe's Buy for Me as someone you send to the market to help you buy groceries. 
You give an item of what you want to buy to the person, you give the person the money to buy the items and also, you pay for his time and transport.
All you have to do is to expect the person to hand over the groceries to you.
That makes sense right?
Heroshe can become your shopper, all you need to do is to contact them that you would like to use their Buy for Me services and the customer care rep will take it up with you.
UPDATE: I contacted Heroshe support a few hours ago and I learned that the buy-for-me service is currently on hold, so depending on when you are reading this, kindly contact the support if the service is available.
What you need to know about Heroshe's Buy for Me services
Heroshe will not recommend or scout for items, you will send them links to your preferred items and they'll buy them for you.

Heroshe's Buy for Me services cost an additional 20%. E.g if the item you're buying is $200, you'll be paying $240 in total or its equivalent in your local currency.

Paying the 20% additional fee doesn't mean you'll not pay for shipping, you'll still pay for shipping.
And that takes us to the next big question;
How much does Heroshe charge for shipping items from the UK?
Heroshe charges $8 per lb or pound to ship from the UK down to Lagos in Nigeria where you can go pick it up for free.
If you cannot go to the Lagos pickup station for your items, Heroshe will charge you an additional $15 to send the item to your house in Lagos.
If you're outside Lagos, Heroshe charges an additional $20 to get the item to your city.
Heroshe doesn't have a pickup station in Ghana for now, so the cost to get your item from the UK to your house in Ghana is $18 per lb or pound.
It is also worth noting that Heroshe would round up any float to a whole number.
For instance, if the weight of the item you want to ship is 10.5, heroshe will round it up to 11. If it's 2.5, it'll become 3.
What's the breakdown to ship from the UK to Nigeria or Ghana?
The breakdown to ship your items from the UK to Nigeria or Ghana with Heroshe (Let's assume the weight is 4.5 lbs) will look like this:
If you're shipping to Ghana
Cost of item —- $200
Buy for me  —- $40
Ship to Ghana – $90 (5 x 18)
Total           —– $330
So you'll be paying Heroshe a total cost of $330 and if you can pay for the item yourself, remove the Buy for Me, you'll now be paying $290.
If you're shipping to Nigeria 
Cost of item ——- $200
Buy for Me  ——- $40
Ship to Lagos —- $40 (5 x 8)
Total             —— $280
If you can pay for the item yourself, you'll be paying $240 to Heroshe. If you want to get the item in your house in Lagos, you'll be paying an additional $15. If you're outside Lagos, you'll pay an additional $20.
If you want to pay yourself, you might consider using reliable card providers. For instance, Chipper Cash works for me
Start shopping beyond borders with Heroshe!
Heroshe's expansion to support shipping from the UK to Nigeria and Ghana marks a significant stride towards creating a truly global shopping experience. 
With its user-friendly platform, cost-saving features, and commitment to customer satisfaction, Heroshe continues to be a frontrunner in transforming international shopping into a seamless, accessible, and exciting endeavor. Say goodbye to borders and hello to a world of shopping possibilities with Heroshe.
This update not only reflects Heroshe's commitment to customer satisfaction but also its dedication to staying at the forefront of international shopping trends. 
As the world of e-commerce continues to evolve, Heroshe remains a reliable companion for shoppers seeking the best of both local and global markets.
If you have any questions that are not covered in this blog post, kindly contact Heroshe customer support on Twitter or on the website.
How to Get Taxpayer Identification Number (TIN) in Nigeria
Getting a Taxpayer Identification Number (TIN) in Nigeria is very simple, fast, and free of charge. I'll be showing you how to get one for yourself or your business.
But before then, Why do you need TIN?
Taxpayer Identification Number (or "TIN") is simply a number attached to you or your business that keeps track of your tax history.
it is an important number that every individual and business must have because it is your responsibility as a citizen of a country or a business in that country to pay Tax to the government.
Recently, a popular Nollywood actress, Iyabo Ojo was given a 7-day ultimatum to pay her ₦18m tax bill or she'll be probed.
I was trying to create an Upwork account last week and I was asked to drop my TIN before I can fully utilize Upwork's services.
Aside from paying Taxes, you need a TIN if you want to open a corporate bank account for your business or company.
And depending on what you need from Banks or any institution such as a loan or grant, they may require your TIN.
If you're a freelancer or someone trying to apply for a job abroad, your TIN may be compulsory before you're considered.
So let me show you how to get Personal and Business TIN in Nigeria starting with personal first;
How to Get Personal TIN in Nigeria
You can decide to visit the local FIRS in your city or local government to apply manually or you do it online.
If you want to do it online yourself, continue reading.
The requirement to Get a Personal TIN in Nigeria
Bank Verification Number (BVN)
National Identification Number (NIN)
Date of Birth
An Email Address
A passport photograph
If you have those items in place, let's go!
Step 1: Go to this link:
https://tin.jtb.gov.ng/TinIndividualRequestExternal
Step 2: Fill in all the details and hit the search button.
Note: The reason why you're searching is that it is very possible that a TIN has been automatically created for you.
Step 3: If no record is found, proceed to submit a request by filling in the next form
Step 4: Once you submit a request, you'll receive a confirmation email that your request has been processed.
Here is what it looks like:
Note: Your request ID should be hidden from any other person.
Now you're asked to wait while your request is processed.
Now the question is how long will it take to get your TIN?
The answer is within a week.
I got mine in just 5 days (weekends included).
That's how the email with your TIN will look like.
Now, let's talk about non-individual taxpayer numbers.
How to get Non-individual TIN for your business, company, or startup in Nigeria
Just like we did individual TIN, the same approach is applicable here.
But let's talk about the requirements.
Requirements to Get Non-individual TIN in Nigeria
Your CAC registration details
That simply means you must have registered your business, startup, or company with the Corporate Affairs Commission.
If you haven't, read this guide on how to register your business in Nigeria. For a company or startup, you should use the service of a lawyer.
Note: TIN is always registered for your business or company automatically upon registering with CAC. So you may not need to create TIN as a standalone.
But if there's a reason TIN is not created for you, proceed to do it yourself.
Here is how:
Step 1: Go to this link:
https://tin.jtb.gov.ng/TinRequestExternal
Step 2: Fill in the details required and submit your request.
Step 3: Wait for a confirmation email and subsequently wait for your TIN in a few days.
That's how everything about getting a Taxpayer Identification Number (TIN) in Nigeria.
But here are a few questions and answers about TIN registration in Nigeria
Q: How much does it cost to get a TIN in Nigeria?
A: It's free of charge.
Q: How long does it take to get a TIN in Nigeria?
A: Less than a week.
Q: Who needs a TIN in Nigeria?
A: Every individual and business entity in the country.
Q: How do I verify a TIN in Nigeria?
A: To verify a TIN, go to https://tinverification.jtb.gov.ng/, and fill in the details accordingly.
Q: How do I get a TIN certificate in Nigeria?
A: Go to the link above, once you verify, a button to download the certificate.
That's How to Getting a TIN in Nigeria 
If you have any further questions about Taxpayer Identification Numbers (TIN) in Nigeria, kindly consult the local FIRS office in your local government.
Or contact the Joint Tax Board below
Now you don't have any problem getting a TIN in Nigeria. You're welcome.
GIG Logistics Branches and Location (Addresses) in Nigeria
GIG Logistics by GIG Mobility is one of the leading logistics companies in Nigeria due to the company's mode of operation. Delivery is fast and the fee is not as expensive as other competitors.
If you're trying to ship your stuff across the country, or to other countries like in Africa, the USA, the UK, etc., GIG Logistics can be your sure plug.
But as a new customer, you may not know how to contact them. The good news is that you can do more with the company via their website (giglogistics.com). 
But in case you need to visit one of their branches very close to you, and you don't know where to go, I will be covering that in this blog post.
Important Notice: In case you don't find your city on the list, don't panic. GIG Logistics can still deliver to you but you may need to contact them via email or telephone call if you're the one sending.
If you're not sending but receiving, you don't need to stress yourself, just be available when it's time for delivery.
You can easily click on your state in the table of content below rather than scrolling and scrolling till you miss what you're looking for.
Here are the locations;
GIG Logistics branches and location in Nigeria
GIG Logistics Head Office in Nigeria
GIG Logistics Digital Hub. No 1 Sunday Ogunyade Street, Gbagada Expressway, Beside Eterna Fuel Station, Gbagada Lagos, Nigeria.
Garki
SICCONS PLAZA, Opposite Unity House, Beside Lifemate Furniture, Garki Area 11
Gwarimpa
House 38, 3rd Avenue Gwarimpa, Opposite Union Bank Abuja.
Gwagwalada
No 10 Ajibade plaza beside okay Japan Electronics.Park Road Gwagwalada .
Kubwa 1
Block, 43, Gado Nasko way, opp 2/2 Court Kubwa.
Kubwa 2
Opposite Ignobis hotel plot 17 Gidin dutse layout, kubwa.
Utako 2
Abraham Plaza, Suite A13 Plot, 6 A.E. Ekukinam St, Utako Abuja
Wuse 2
80 Aminu Kano crescents opposite Sherif plaza beside Wema Bank Banex wuse 2
Maraba Experience Center
No 132 GIZA PLAZA OPP CHRISGOLD PLAZA BESIDE MTN OFFICE MARARABA
Madalla
Madalla by Mobil, along Abuja – Kaduna Express Road.
Utako 1
Plot 113 I.V.W. Osisiogu Street, beside Utako Police Station Utako Abuja.
Zuba
206, Zuba Market, Opp. Lagos Line, Zuba
Alaba International
Cs1 Ground Floor Corner Stone Plaza By Dobbil Avenue Along Phone Village Road, Electronics Section Alaba International Market.
Ajah 1
KM 25, Lekki-Epe Express way, Ajiwe-Ajah.
Ajah 2
KM 22, Lekki-Epe Express way, Opp. Jeffrey's Plaza, by Abraham Adesanya Roundabout, Ajah.
Akowonjo
41 Shasha Road, Akowonjo Junction, Dopemu, Lagos.
Awoyaya
Km 36, Lekki-Epe Express Way, by Ogunfayo Bus Stop, Eputu, Awoyaya Lagos.
Cele Okota
103, Okota Road, Cele.
Festac
1st Avenue Road, Festac first gate, besides INEC office, Festac town, Lagos.
Gbagada
7, Hospital Rd, Ifako, Gbagada, Lagos.
Gbagada Express Center
GIG Logistics Digital Hub. No 1 Sunday Ogunyade Street, Gbagada Expressway,Beside Eterna Fuel Station, Gbagada Lagos
Ikeja
9, Medical Road, former Simbiat Abiola Way, Opp, Zenith Bank.
Ikoyi
103 Awolowo road, Ikoyi Lagos.
Ikosi
16 Ikosi Road, Ketu Lagos.
Ikorodu
Sabo Road Garage, Ikorodu.
Ikotun
29, Idimu Road, Opp. Local Govt, Council, Ikotun, Lagos.
Ilupeju
13C Ilupeju Byepass, Ilupeju, Lagos.
International trade fair
Shop D77 & D78, Abia Plaza, BBA, Lagos Int' Trade Fair Complex, Lagos.
Ipaja
164, Lagos Abeokuta Express Way, beside Diamond Bank, Lagos.
Jibowu
20 Ikorodu Express Road, Jibowu, Lagos.
Lekki Admiralty
No 1A, Wole Ariyo Street, Beside First Bank, Lekki Phase 1.
Lekki Admiralty 2
Jubilee Mall Admiralty Way, Lekki Phase One, Lekki.
Lekki (Fola Osibo)
Ground floor Legends Place Mall Plot 29 Fola Osibo Lekki Phase 1, Lagos.
Igbo Efon
Km 17 Scapular plaza Igbo efon.
Old Ojo Road
Old Ojo Road, by Police Station Lagos.
Ogba
3 Ijaiye Road, Beside FCMB Ogba.
Opebi
62 Opebi Road, Ikeja Lagos.
Oyingbo
No 25 Otto Causeway Opp Iddo bus top, Iddo Ebute Metta Lagos.
Sango
3, Abeokuta – Lagos Expressway, Sango Ota, Opp. Sango Bridge.
Surulere
26, Adeniran Ogunsanya, Surulere, Lagos.
Volks
169, Badagry Expressway, Volkswagen Bus Stop.
Victoria Island
1436 Sanusi Fafunwa Street, Victoria Island, Lagos.
Yaba
Tejuosho Ultra Modern Market, Ojuelegba Road, Yaba, Lagos.
Epe
Animashaun Plaza, Beside Petrocam fuel station, Near Epe T-junction, Epe.
Isolo
43, Osolo Way, Ajao Estate, Ekwu Awolo House.
Aba
No 5 Asa Road Former/Old Nitel Building Aba
Umahia-1
8 Mission Hill, Opposite Villaroy Hotel, Umuahia Main Town
Umahia-2
No 60 Aba Road, Close to MTN Office at Aba Road, Umuahia.
Yola
Plot 2 Bekaji Plaza, Bekaji Karewa Road, By Fire Service Roundabout, Jimeta Yola.
Ado Ekiti Center
Soladola petrol station, beside Apc secretariat, opposite moferere junction, along ikere road, Ajilosun
Osogbo
Ogo Oluwa Bus Stop, Gbangan / Ibadan Road, NIPCO Petrol Station, Osogbo.
Owerri
Plot C31, Relief Road, by Relief Junction, Off Egbu Road, Owerri.
Minna
Landmark: After Mr Biggs beside Nepa Office, Farm Center Area, Tunga, Minna – Niger State.
Makurdi
No 4 Old Otukpo Rd, Opposite Dester's by Savannah Roundabout.
Lokoja
No 1 IBB Way, Adankolo, Lokoja, close to Federal Medical Cente
Lafia
Shops 1 & 2 Police Officers Mess, Opposite Polaris Bank, Jos Road, Lafia.
Birnin Kebbi
Ahmadu Bello Way opp alhaji boye coca cola Depot Birnin Kebbi, kebbi state.
Katsina
Shema Plaza Ground Floor, Mani Road, by W.T.C Round-About, Katsina State.
Kano 1
No 1 bompai road by Tarawa Balewa way, Opp Grand Central Hotel Kano.
Kano 2
Centro Plaza, Opposite Buk Old Site, Kabuga, Kano.
Kano 3
No 32 Zoo Road, Opposite Shoprite, Kano.
Kaduna 1
8 Ahmadu Bello Way, Off Kastina Roundabout, City Plaza, Kaduna State
Kaduna 2
Lagos Garage by Airforce Mami Mando, Kaduna State.
Kaduna 3
Nnamdi Azikiwe Expressway by Command Junction, close to Samrada Fuel Station (beside 911 bakery).
Zaria
Dairu Garba Plaza, 18 Sokoto Road, MTD Junction By Nnpc Filling Station, Sabon Gari, Zaria.
Jos 1
Plaza 1080, Yakubu Gowon way, Dadin kowa second gate.
Jos 2
Angwan Soya Zaria Road bypass, Opposite Jankwano Bingham University Teaching Hospital.
Dutse
Government House Round-About, Asamau House Block B, Number 8, by Airtel Office, Dutse, Jigawa State.
Jalingo
32 Hammaruwa way. Besides former Kashere Filling Station Jalingo.
Ibadan 1
Town Planning Complex, by Sumal Foods, Ring Road, Ibadan
Ibadan 2
Suite 5, Kamal memorial plaze, former iyalode complex, opposite funcktionals clothing, bodija – UI road, UI Ibadan.
Ibadan 3
No 76 Opposite Arisekola Mosque Iwo Road Ibadan.
Ogbomosho
NNPC Mega Station, Opposite Zenith Bank, Star Light, Ogbomosho, Oyo State.
Ilorin 1
190, Ibrahim Taiwo Road(Upper Taiwo), Opposite Primo Pizza / Chicken Republic, close to new Wema Bank, Ilorin.
Ilorin 2
No 1 Umar Audi road, Fate Road, Tanke GRA, besides Hotels Mirabilis. Ilorin.
Enugu 1
7, Market Road, Holy Ghost Park, Opp. State Library, Ogui, Enugu.
Enugu 2
67, Zik Avenue Uwani Enugu.
Nsukka
No 64 Owerrani, Enugu Road, Nsukka.
Uselu
202, Uselu Lagos Road, Ugbowo Benin City.
Akpakpava
112, Akpakpava Road, Benin City.
Airport Road
Shop 1, Omegatron Plaza, 47 Airport Road, Benin City.
Ramat Park
42, Benin/Agbor Road, Oregbeni, Ramat Park Benin City, Edo State.
Auchi
Okene Express Way, Opp Auchi Polytechnic, Auchi.
Ekpoma
Ukpenu Road Opp. Grail Message Centre, Akahia, Ekpoma.
Asaba 1
Asaba Onitsha Expressway, By Head Bridge.
Asaba 2
445, Nnebisi Road, opposite Zenith Bank, Asaba.
Asaba 3
SUIT 53/54 INDEPENDENCE MALL OKPANAM RD, ASABA.
Warri 1
138, Effurun-Sapele Rd, by Airport Junction Warri.
Warri 2
116, Effurun-Sapele Warri Road, Effurun Opp. Our Ladies High School.
Calabar
29 Ndidem Usang Iso Road ( Aka Marian Road) Calabar.
Bauchi
Shop 7, Yandoka Road, Adjacent MTN office. Opposite First Baptist Church, Bauchi State
Yenagoa 1
Kpansia Epia, Opposite Wema Bank by INEC Junction, Yenogoa
Yenagoa 2
Pam House, Tamic Road and School Road, Okutukutu By Isaac Boro Expressway, Yenogoa
Awka
Elite Shopping Complex Opp Crunchies fries, Enugu/Onitsha Expressway, Awka
Onitsha
2 Awka Road, By DMGS Junction, Beside All Saints Anglican Cathedral, Onitsha
Nnewi
No 73 – Owerri Road, Martina Chukwuma Plaza (Innoson Plaza), Opposite The Salvation Army Church, Umudim Nnewi
Uyo 1
3, Monsignor Akpan Avenue, Itam industrial layout, opp Timber Market, Itam.
Uyo 2
No 108 Oron Road, beside the First bank, Uyo.
Akure Center
No 22 Oyemekun Road by Cathedral Junction Akure
PHC Choba
LACFOG PLAZA Adjacent Choba Police Station East-west Road Choba PHC.
PHC Woji
No 118 Off Woji GRA, Same Building with Miskay Boutique By Bodo Junction, Port Harcourt.
PHC Stadium
No 9 Stadium Road, Beside Benjack, Port Harcourt
PHC Artillery
Cocaine Village Junction, Off Aba Rd, opposite Genesis, Rumuogba, Port Harcourt.
PHC Peter Odili
No 89 Peter Odili Road Port Harcourt.
PHC Ada George
No 18 Ada George By Okilton Junction, Port Harcourt.
Sokoto
3/4 Maiduguri Road Gawon Nama Area
Zamfara
C 1, A A Master Plaza Canteen Road Gusau.
======================================================
This is the complete list of GIG Logistics and their location in Nigeria. If you have any questions regarding GIG, kindly contact them directly. You can see how to contact them via their website at https://giglogistics.com
If you want to ship an item from the USA stores like Amazon, eBay, etc., to Nigeria, you can read my guide on how to ship with Heroshe Logistics.