Top 5 Business Movies Every Entrepreneur Should Watch for Inspiration
Will these business movies really inspire or motivate me? Let me ask you: Are you inspired by how successful entrepreneurs and founders like Mark Zuckerberg, Steven Jobs and others are able to build a strong multi-billion dollar business?
If yes, that means you're really going to be inspired watching these 5 recommended business movies aligned below.
But why business movies and not books like "Rich Dad Poor Dad"?
Most times, you need to watch some business movies as an entrepreneur in order to virtualize (or see) the concept and how a business strategy is pulled in the move and gain inspiration.
Movies have been around for decades and have continued to grow and get better in terms of quality. While they were originally set out to entertain, movies now educate, inform, tell a story, or even foretell scientific advancements.
I don't know about you, but I've learned a lot from movies and that has shaped my life to be what it is today. This is why I decided to share some business movies to kindle that entrepreneurial spirit in you. You would love them!
1. The Wolf of Wall Street
Starring Leonardo DiCaprio as Jordan Belfort, The Wolf of Wall Street is a story of a young man struggling with his finances, but then a timely swing of events, plus determination, propelled him to one of the top guns in Wall Street. 
Jordan begins to work as a broker in L.F. Rothschild. In no distant time, he assumes the lifestyle of a conventional broker. It was all fun till he lost his employment following a Black Monday event which caused a significant drop in the prices of stocks. Not giving up, he takes up a job in a firm that invests in small stocks. He'll soon make a fortune due to his persuasive pitching style before moving to start his brokerage firm.
Jordan Belfort starts his new firm alongside his friend Donnie Azoff. He then employs some of his friends and trains them in his persuasive style of pitching otherwise known as "hard sell". Jordan, alongside his workers, begin using deceptive measures to make money off unsuspecting clients.
He transcends into a flamboyant lifestyle where he also engages in drugs and prostitutes. He is soon made out and the intelligence agencies are on his neck. Jordan tries to conceal his illegal dealings by opening a Swiss account in the name of his wife's aunt. During this period, the authorities get hold of some of his friends who wouldn't speak at first. 
It's been over two years and his business is down while trying to save his name. But he's soon caught after a connection to his friend who was already arrested sold him out.
This business movie (The Wolf of Wall Street) teaches entrepreneurs about the dynamics of moving from small to making it big. It pinpoints the risks you'll have to take and the accompanying consequences (good or bad).
2. The Social Network
The social network is the biographical story of Facebook's founder and CEO, Mark Zuckerberg. Neither Mark nor any of Facebook's staff is present as cast as all characters are fictional.
The Facebook founder is played by Jesse Eisenberg who is a young Harvard University student with a love for computers. To soothe the pain of being dumped by his girlfriend, Jesse takes to his LiveJournal Blog to create a post insulting his girlfriend. 
He then goes on to create a website called Facemash. The website was created by hacking into the school's database to steal photos of female students. Jesse aimed to allow students to rate the attractiveness of these females. But his exploits will result in the crash of the school's network due to a huge influx of traffic. Jesse is given 6 months probation.
But Facemash's popularity attracts the attention of the Winklevoss twins who then approach Jesse to help build a site to be named "Havard Connection." The site would be a social network connecting Havard students who are interested in relationships and dating.
But Jesse had other plans. He came up with his idea of a similar social media website but in his case, it was meant for Ivy League students. To bring this to life, he approached his friend Eduardo Saverin who then provides $1000 in seed funding for the website called "The Facebook"
The website soon became popular and grew exponentially. But this infuriated the Winklevoss twins who believed that 'Thefacebook' came from their idea. Several court visits ensued as both the Winklevoss twins and Saverin laid various accusations on the Facebook founder.
After wide acceptance from students in just a few months, the site was made accessible to other top European Universities. Soon, it was made available for everyone worldwide. And the rest, they say, is history!
3. Jobs
The movie Jobs was shot in 2013 and tells the story of a Reed University dropout, Steve Jobs who went on to become the founder of the biggest technology firm in the world today — Apple.
The movie begins with Jobs introducing the iPod at an Apple Town Hall event. Before that, a flashback of events shows how young Jobs which was played by Ashton Kutcher, drops out of college due to high tuition. He then goes on an intellectual adventure to India before returning to LA where he began working as a video game developer.
Jobs soon teams up with his friend Steve Wozniak to keep making video games. They went from making video games to now fixing and producing computer hardware components. Jobs then discovers a prototype computer built by Wozniak and is interested in making money from it.
They both founded their company which went by the name Apple Computer. The company keeps growing even though other competitors like Macintosh gave Apple a run for their money. New board members are soon elected including a CEO, John Sculley. Jobs is intoxicated by the fame and power and soon begins to fire his workers with reckless abandon. 
The board grows tired of Jobs' notorious attitude and is soon freed of his duties by the CEO.
But Jobs will return to become the next CEO after getting married. He then ensures that computers should be easy to use and build a brand around them. The brand will go on to be one of the biggest and the best technology firms in the years that followed.
This business movie (Jobs) set out to teach entrepreneurs the importance of creating value and the ins and outs of customer relations. The dynamics of being at the helm of affairs and staff relations.
4. The Founder
The Founder is another biographical American drama that tells the founding story of McDonald's and how it became so popular that it now feeds approximately 1% of the world's population daily. In this nearly 2 hours biographical drama, Ray Kroc, founder of McDonald's is portrayed by Michael Keaton.
Set in 1954, Ray is a traveling milkshake seller who has just the right amount of money to cater for his wife and pay off his bills and nothing more. Not satisfied by his current state of finances, Ray begins to look for ways to expand his business beyond his hometown, Arlington Heights, Illinois. 
His quest takes him to California where he gets to experience one of the better walk-in restaurants. This was the 'original' McDonald's which was owned by the Mac brothers — Maurice Mac and Richard 'Dick' McDonald. After being treated to a kitchen tour by the brothers, Ray smells a huge business potential (pun intended) and advises both brothers to franchise the business. 
The brothers are hesitant; citing previous failed attempts at franchising. But Ray is not taking any of that. He insists. He finally convinces the brothers to lead their franchising efforts.
And after an unfruitful attempt at franchising to high-class investors, Ray decides to franchise to middle-class investors. In what seemed like a temporary growth of the business, Ray and the brothers began to struggle financially.
Ray and the brothers were soon put out of their misery as a financial consultant, Harry Sonneborn helps in providing real estate support to the franchises. Ray is keen on taking over the business and offers both brothers a blank check.
They agree on a price of $2.7 million one-time payment with an annual 1% royalty. But Ray pays them off without the royalty and takes full responsibility for the business.
The Founder teaches the act of persistence and how to get it right. It also highlights the importance of pivoting when things aren't working out well in a business.
5. The Pursuit of Happyness
Notice the 'y' in place of 'i' in the heading? That was done intentionally by the movie authors. The Pursuit of Happyness is a story of a young San Francisco salesman, Chris Gardner, played by Will Smith.
Gardner is worried about his financial condition and develops a medical device that he believed to be a better alternative to the X-ray. Gardner stumbles on the manager for Dean Witter Reynolds, Jay Twistle while trying to sell his scanners. He impresses the manager by solving a Rubik quiz while in a taxi. Gardner's efforts in selling his scanners prove futile.
His wife is running out of patience and leaves to work at her sister's boyfriend's restaurant in New York. Gardner's problems are compounded after he and his son were evicted from their home.
He struggles to get his son (Jaden Smith) through school while trying to get his finances back on track. His relationship with Jay Twistle will then qualify him for an unpaid intern position. Against all odds, Gardner impresses in the interview and earns one of the 20 available positions of an unpaid intern.
Not still satisfied with his living conditions and in pursuit of happiness, Gardner decides to go against all odds; doing the extraordinary. Gardner defies protocol, going against the grain which then earns him a seat as one of the paid stock brokers. He will then go on to establish his own multimillion-dollar brokerage company.
Conclusion: You Need to Watch these Business Movies!
Being an entrepreneur involves taking lots of decisions on your own which directly or indirectly affects the growth of your business. While we try to learn certain entrepreneurial skills in a more formal way, movies are a good way of enlightening ourselves while getting entertained.
These 5 Business movies listed above will certainly open your eyes to one or two things, no matter how smart you've been running your business before now.
If these movies' recommendations are pretty cool, someone you know might love to watch them too, kindly use the floating social media icon on this page to share to your social media timeline in less than a minute!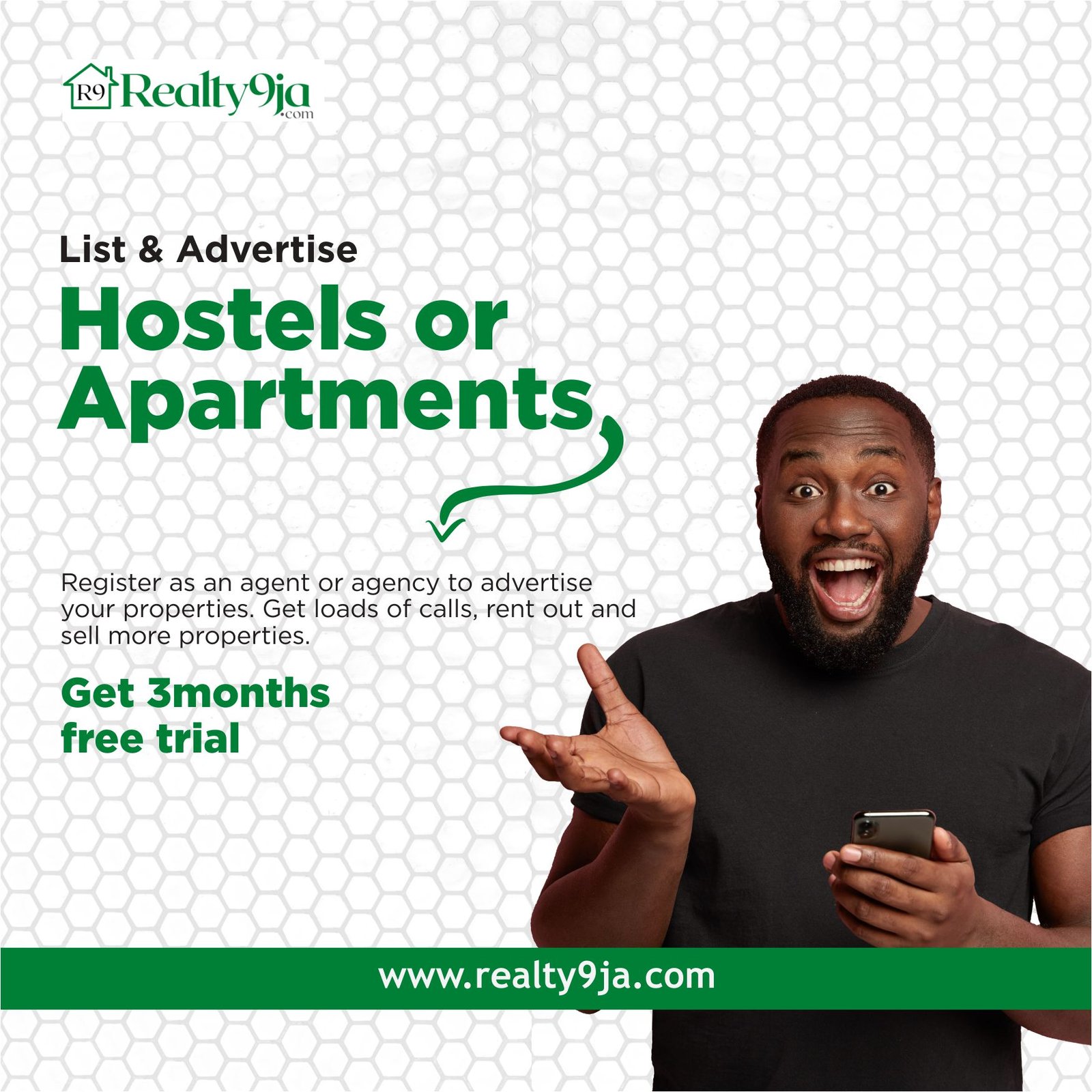 Wakanda Inu: The First African Memecoin Turning Many People to Millionaires
Have you recently stumbled on Wakanda Inu (or $WKD) on Facebook, Twitter, WhatsApp status, and even on some top crypto or finance website like Nairametrics, and you're wondering what this is all about?
Let me tell you about it.
But pardon me, it's going to be more personal than formal. Of course, experience is the best teacher and that's what I want to share with you in this blog post.
What is Wakanda Inu?
Wakanda Inu (also $WKD) is the first memecoin to ever come out in Africa. Just like Shiba Inu or Dogecoin, Wakanda Inu represent the black but fiery African dog with sharp fangs.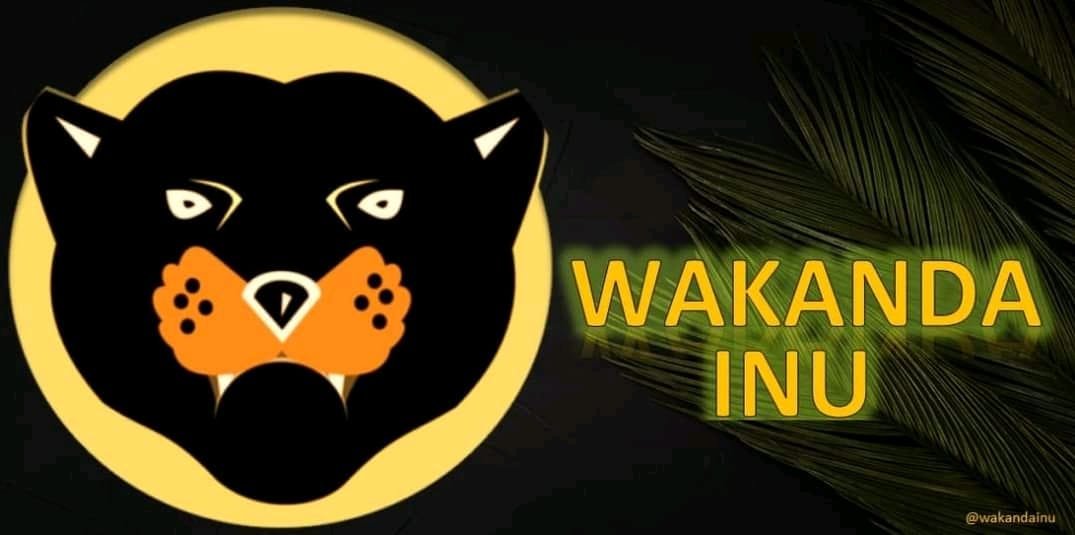 Wakanda Inu is not just a memecoin, but a "movement" launching the African generation out of poverty. 
"Out of poverty"? Yeah! Wakanda Inu is here to change the narration that Africans are poor regardless of the poor governance and mismanaged resources.
Let me simplify this, I hate confusing parables too.
Wakanda Inu is a "meme" cryptocurrency token launched in Africa by Africans Africans and the rest of the world who believe in the movement of Wakanda.
According to Nairametrics, Wakanda Inu is "A memecoin bigger than Shiba Inu, driving crypto adoption in Africa"
That's what Wakanda Inu is here for!
VIDEO: How to Buy Wakanda Inu
Here is a big deal about the Wakanda Inu;
Wakanda Inu was launched in just a few days (not even up to a week as at the time of writing this), but a lot of people who believe in the movement are turning millionaires with few bucks traded.
Wakanda Inu grew to 1200% in just 72 hours of launching.
In case you don't know what that means; if you invested $50, you would have made $600 in just 72 hours!
I know what you're thinking; "this gotta be a kind of Ponzi scheme or gambling" 😏
Okay, let's talk about that;
Is Wakanda Inu Scam or Legit?
Short answer: Wakanda Inu is not a scam, it is 100% legit.
Long answer: Because it's a memecoin launched in Africa doesn't mean it has to be a Ponzi scheme or scam. It's true that some coins launched in Africa are pure scams like the one in which its price pumped to over $80,000 – even the all-time high of almighty Bitcoin has got up to $70k.
When this project started, some people are discouraging others not to buy the token as it is a scam token. "It is launched in Nigeria by Nigerians, it has to be a scam", that's what they keep saying.
Even if the whole world transcribes "Nigerians" to "Scammers", we are still proud of what we legally do to help humanity. Such as Flutterwave, Interswitch, and Paystack (acquired by Stripe) to solve online payment problems, and these are globally seen as great ideas and innovations.
Not to talk of other things we are doing to represent the continent.
"76% of the token is owned by one address" – This is another thing some people are saying to deplete Wakanda Inu.
Is it true that 76% of the Wakanda Inu is on one address?
Yes, it is true.
You're disappointed? Don't be.
If 76% of the token is on one address, does that mean it is a scam?
But the 76% are locked and meant to be burned, nobody has access to it. No developer, no founder!
To answer that question, take a look at the contract address on Bscscan.com or any tools you like and you will see it is LOCKED. If the total supply is made available for trading, then the token will be too much and useless.
Imagine if they are selling iPhone 13 Pro for just $50, everyone will buy it because it is cheap. And that will make iPhone 13 Pro and even, valueless.
So what's the idea of burning such an amount of token? To make it scarce.
Yes, scarcity adds value to something, including a cryptocurrency. Using an address specialized to burn the token as a foreword to call a token "scam" is irrational.
Wakanda Inu is 100% legit and that's why a lot of people are backing it.
Who are those backing Wakanda Inu?
A lot of big people. But let me point out clearly that, "backing" here doesn't mean these people own the token, but they're just supporting it with "passion".
Who are these people? I will mention a few but I won't say much about them though.
1. Chris Ani, founder of DABA
Chris Ani is a household name in Nigeria's tech industry, especially in Cryptocurrency. He is the African ambassador for Binance (the world's largest cryptocurrency exchange platform). And he's a successful man who is rising to the top through cryptocurrency.
As part of his mission to educate and Impact people positively, he founded Digital Abundance Business Academy, DABA. 
DABA is a school, a school that teaches you how to make money legally. I'm a student of DABA and the knowledge gained/gaining is helping.
Join us today, visit www.daba.school to learn more
2. Gaius Chibueze, founder of AbitNetwork
This man also rose to the class of upper echelon through cryptocurrency, and ever since then, he has created some platforms to help people get more out of blockchain technology.
He founded Tatswap, tatcoin, tatswap among others
Tola is also a name that rings a bell in the African crypto space. Cryptocurrency also changes his life and he's telling the world, especially Nigerians on how they can escape the trap of poverty with cryptocurrency.
Sequel to his experience and contributions, the young man has been interviewed by many media outlets including the world-famous BBC
And a lot of other big people and many other exchange platforms such as Quidax, Roquu, Flitaa, etc.
With all these people supporting Wakanda Inu, it's definitely not a scam, or going to turn to a scam token soon. 
You know "good name is better than gold" right? Yeah, they won't put their name on the line to back a scam token.
Important Notice:
Some people are using their blogs and social media handles to fight against Wakanda Inu because they believe nothing good can come out of Nigeria at all. These people will give you a reason not to trust the token.
But whatever their reason is, it is far from true.
The world believes African countries are underworld, that's why Wakanda Inu is here as a strong movement to change that.
And of course, you can decide to listen to them. It's not a loss or gain to the community or you.
This is not a Ponzi scheme. But if you read this blog post to the end, I will show you something about Wakanda Inu.
Read on 😉
But why Wakanda Inu?
Wakanda Inu is a community-driven token to help African gain financial control of their life. It's all started as a discussion in a WhatsApp group, and the idea is taken up and launched!
Wakanda Inu is for poverty alleviation and anything around it.
Chris Ani's said on Facebook;
"We will build schools, tech hubs, a marketplace in Wakanda with #wakandainu"
Yes, that's the vision of Wakanda Inu and as citizens, we are supporting it.
Wakanda Inu: Many Are Called, Many Are Getting Rich
Everybody can be part of the movement including you. It takes nothing other than your determination and a little knowledge of how cryptocurrency work.
Currently, people are sharing sweet testimonies of how Wakanda Inu changed their financial position. A lot of people that I can't even mention all of them
Is it a 15-year-old girl that bought $50 worth of $WKD and earned $1,900+ in just a few days? Or to mention a guy that said Wakanda Inu helped his brother to pay a debt of N1.3m – about $2000+
Or let me talk about myself.
I invested 0.1 BNB after the presale, that's about $68 then and I made about 1.2 ( about $800)BNB in a few hours and I have to invest more.
Many are called, Wakanda is for everybody who believes in the spirit of Africa.
Where to Buy Wakanda Inu?
You can buy Wakanda Inu on the following platforms:
Pancakeswap

Quidax.com

Roquu.com

Flitaa.com

HaggleX

BoundlessPay

Tatswap

Obiex

NaijaCrypto

Many are still coming
How to Buy Wakanda Inu
Buying Wakanda Inu is very easy, even if you don't know anything about cryptocurrency trading. Follow the simple steps below;
Download any of the apps above

Sign up and complete your registration

Verify your email address, phone number, and NIN submission to upgrade your limit

Deposit fund (each platform will provide a guide to do this)

Buy Wakanda Inu easily.
But in case you want to use pancakeswap, all you have to do is download wallet apps such as Trustwallet, MetaMask, or SafePal.
Watch this video to see how I used Trustwallet to buy Wakanda Inu
Create a wallet and go to the dApp search bar, search for https://pancakeswap.finance
Swap your Bep20 USDT, BNB or BUSD for Wakanda inu.
NOTE: You must have a small BNB to pay for the network fee.
Frequently Asked Questions (FAQs) on Wakanda Inu
What is Wakanda Inu's Contract Address?
Wakanda Contract Address is: 0x5344C20FD242545F31723689662AC12b9556fC3d
Where Can I get learn more about Wakanda Inu?
Disclaimer: Brotherly Advice Before You Buy Wakanda Inu
Wakanda Inu is not a Ponzi or get rich scheme. So don't jump into think because you want to get rich quickly and get out. You may end up losing your money if you're not patient.
Someone bought the token it has already pumped, then the market retraced and he was so sad that he decided to sell at loss.
If you can't hold for a long time, don't buy!
Also, avoid scammers. Some people have created fake telegram groups and maybe they did the same for other social media platforms, but avoid these people at all lengths.
If you're interested in joining Wakanda Inu's group, go to the official website (wakandainu.com) and scroll down below to see the official handles.
Lastly, cryptocurrency trading is risky. So, don't borrow money or use your school fees to invest. Only invest what you can afford to lose.
This is not financial advice, but buy Wakanda Inu 👋
PS: This post is on Wakanda Inu not Sponsored. It was written by myself (Stephen Gbolagade) and published on my blog (https://gbolamedia.com). Everything here is my experience with Wakanda Ina
Business Funding: 7 Ways to Get Funding For Your Business Idea or Startup
Are you at the stage of your business where you need business funding or someone to invest in your business idea? It happens to almost all entrepreneurs and that's a sign that you're growing.
You have a great business idea, but you don't have enough capital to finance it, right? Let's talk about how entrepreneurs or business owners can get funding for their idea or startup.
Some great business ideas are dead because of inadequate funding, and some are still running at a spot with no result to show at all. The problem sometimes is not really "how" but "where" to get the fund.
On this page, I will discuss just seven (7) easiest ways to get funding for your business idea and then, briefly discuss how you can get the fund.
What is Business Funding?
Business Funding is simply the act of the resources needed to finance a project or business, in this context. The resources can be in form of anything that can finance a business.
So, when we say Business Funding, it does not always mean 'MONEY or Capital.
Business funding includes getting team members who spend their time and effort, getting pieces of equipment, paying for some necessities such as a company or business registration, and marketing strategies. If you think about this, you will notice that everything can be achieved with "Money".
In essence, you need money to finance and grow your business, to get the "resources" needed to make your business work the right way you envisioned. And that's what we're going to discuss now.
7 Ways to Get Business Funding to Finance Your Business Idea
#1 Personal Funding
The first way to get started with business funding is through your personal financial investment. Of course, it is your Startup or business idea and you should be ready to invest in it.
If your business needs $10,000 and you have more than that in your bank account, you should invest some part of, or all the $10k needed. If you're afraid that you might lose the money, then you don't need to continue the business because your instincts have failed you already. How do you want people to invest in your business idea if you personally don't trust the idea? 
Another thing I will like to mention about personal business funding is that some people have a great business idea but nothing to finance it personally – If you're in this category, I'm sorry to tell you that you're not ready to start a business yet. 
What you need right now is a job or a skill to earn money, not a way to be loaded with ideas but no business funding and be stagnant.
I'm not saying you should not have a big dream to become a business owner, but an African proverb says "By crawling, a child learns to stand". If you really want to stand and grow big, you need to crawl first, you need to start building from yourself.
ALSO READ: Top 10 Apps to Manage Your Personal Finance in Nigeria
Although sometimes, personal funding might not work especially if you're still a student or you just lost your job. Is there any other way to get business funding? Yes!
#2 Ask Family Members & Friends
If you can or cannot finance your business yourself, then the next people you should meet for business funding are your friends and family members. Although they are close to you, when asking them for money, you should treat it as business, not as help or their obligation. It is your business, remember.
To get the funding from your family members and friends, you should have a good business plan for your business idea to get them interested in investing their money.
This part of getting business funding may not work for you, especially if your friends and family members think you're richer than them and/or they rely on you. But try to speak to them first and see if it'll work or not.
#3 Look for Business Grants
Another way you can get business funding to finance your business idea or startup is through grants.
What is Grant?
A business grant is a money given to business owners (or entrepreneurs) to finance or support and grow their business. These business grants are most awarded by rich philanthropists, non-governmental organizations, governments, and big companies.
Business Grant Vs Business Loan
A business grant is different from a business loan. The difference is that you must back a business loan, while you don't pay back grants.
If you have a good business idea and plan, you should look out for funding opportunities like this, as it comes as "free money". But not really free because those who give you the grants expect you to give back by using the funds wisely and employing people as the business grows.
So, we can frankly agree that the essence of business funding is to help small businesses grow and reduce the unemployment rate.
A good example of these business grants is the one provided by Central banks, the Ministry of Finances, the Ministry of Commerce, and other government institutions such as those who deal with Agriculture, Tech, and so on.
In Africa, there is a platform called "Tony Elumelu Foundation (TEF)" which is founded by the founder of Heirs Holdings, United Bank for Africa among others. Thousands of entrepreneurs in Africa are supported with $5,000 each year. So if you're in Africa, you should look out for this.
#4 Consider Business Loan
Sometimes, you may not be lucky for business grants or getting assistance from your family members. But there are institutions ready to give a business loan to you as long as you have a good business plan and/or collateral.
To get this loan, all you have to do is visit your bank and meet with the manager to discuss it.
There are some people who claim they assist people with loans, you see their adverts almost everywhere. But I will advise you not to try them at all because most of them are loan sharks in disguise.
The best place to get a business loan is to visit your bank, as simple as that!
RECOMMENDED:
Some people claim they help businesses with loans too, be careful before you jump into trying them.
#5 Try Crowdfunding
People are using crowdfunding to raise money for different purposes such as hospital bills, school fees, legal fees, and most important to finance a startup or business idea.
If you're not that versatile with the world of the internet, you might want to know how crowdfunding works, right? Let me give a brief introduction to it
What is crowdfunding? 
From the two words, "crowd" and "funding", Crowdfunding is simply raising funds or money by a large number of people from different places to support or finance a particular project or bills.
These people decide how much they're willing to contribute or in simple language, donate.
Crowdfunding is a method you can use to raise funds for your business. You're not returning the money, it's simply a donation. People across the world are ready to finance, support or help in one way or another, but also, people are stupid to be scammed of their hard-earned money.
That's why you must be able to convince them why they should donate for you. If you think this method of business funding is what you would like to try, kindly check out these top crowdfunding platforms (here).
#6 Angel Investing
It's not the regular angel you're thinking of, but yeah, they're like angels (God sent people) who can help fund your business. These people are called "Angel investors".
Who is Angel Investor?
An angel investor is a wealthy individual who provides funding or capital to finance small businesses or startups in exchange for part of the company's ownership (equity).
Like I said, angel investors, are like God's sent. They are interested in funding your business at its early stage (when you are just starting). When other investors are not ready to give you funding, angel investors will be glad to chip in and give you that funding.
Remember that these angel investors are rich individuals, so you have to look for them. If you're in Nigeria, you can check this blog post on top angel investors for business funding.
#7 Venture Capital Funding
Corporate Finance Institute defines venture capital funding as: "A form of financing that provides funds to early-stage, emerging companies with high growth potential, in exchange for equity or an ownership stake." 
Venture capital investors or Venture capitalists (VCs) are like angel investors but on a 'Pro Max" level. Because VCs will provide a lot of money to fund your business or company as long as they see potential in it. Angel investors are individuals, but venture capitalists can be a company or a group of people who come together.
You've heard of Kuda Bank or Flutterwave raising millions of dollars to finance their business, right? Do you know that companies like Facebook, Uber, Airbnb, and other big companies in the world are once backed or supported by venture capital funding?
Venture capitalists are so rich to provide business funding for your business or company as long as it has the potential for growth and of course, the VCs will be a part of your business' ownership.
Think Before You Decide
Before you think of hunting for business funding, you have to think and be sure if you're ready. As I said, people believe in potential, if your business or startup lacks the potential to grow, then no one is going to invest in it, including your family members and friends.
If your startup has the potential to grow, try as much as possible to take the business out of the idea stage. I mean take action with the little you have and the people around you.
Another thing you have to prepare is a good business plan that you can always submit to those who might be interested in investing, giving you a loan, or connecting you with investors. If you're not good at preparing business plan writing, hire someone to do that for you.
Note that some investors are taking part in your company, I mean, they're taking part in business ownership. The more investors and funding you get, the more the chances of knocking yourself out of the business.
Just think before you decide.
That's how to get business funding to finance your business or startup.
This post "Business Funding: 7 Ways to Get Funding For Your Business Idea or Startup" first appears on gbolamedia.com, do not copy without permission.
21 Business Ideas for Pastors to Make Money in 2021
Aside from tithes, offerings, and gifts, do you know there are some business ideas for pastors to make money?
If you're into the pastoral line and you're looking to start up side businesses to fortify your financial status, then you're definitely on the right page. And you're not alone. 
The pastoral call is demanding. You need to study hard, prepare sermons to canvas, and truly get to become intimate with the spirit of God. But the truth is – you need money. 
There are expenses you need to shoulder as a gospel minister, and you don't want to depend on the pockets of the members of the Church for survival. 
Primarily, you need multiple sources of income to garner enough money to both help your flock with and handle other church activities – especially as it has to do with giving and outreach. 
Without taking much time, you'll get a dose of 21 business ideas for pastors right here, and you can start any of these businesses and expect lucrative returns in the long run. 
Some of the business ideas for pastors on this list won't cost you a dime, and others… quite costly to start up. 
That being said, here are 21 business ideas for pastors that you can delve into and make some extra money (even more than the $99k average pastor's salary). 
21 Business Ideas for Pastors to Make Money in 2021
1. Freelance Writing
Freelance writing is simply writing to get paid. This is made easier by the availability of freelance marketplaces on the internet like Fiverr and Upwork. 
Now you won't spend a dime here, and as a pastor, you can decide on how many hours of your precious day you spend working and hunting freelance writing jobs. 
To get started, you need to be sure you can really write about something fabulously. My best bet is you're a religious guru and the religious niche is most related to your career (being a pastor). 
So you want to search for freelance writing jobs in the religious niche – vet the freelance marketplaces for employers looking for writers in the religious niche. 
This is pretty easy as most of the freelance platforms have an algorithm to match your expertise with employers' demands. So if you're a tech guru and you fill it into your profile, the platforms automatically queue up jobs related to tech. 
Quickly sign up on either of the best freelance platforms and get to work. You can take 2 or 3 hours off your day to build a profitable freelance writing career in no time. 
2. Copywriting
Brands are willing to pay you a lot of money to write brief, highly compelling, and converting sales speeches and product descriptions for their products. 
It's like this – you write for brands and help them with copy-writing tasks, you get paid. Copywriting doesn't take a whole day. It's a skill you need to master (at least to some point). 
Copy-writing isn't cranking up a 1000-word article or a 10,000-word guide. Product copies are short and highly compelling. They're tagged along with products and easy to read. 
This is easily one of the best business ideas for pastors looking to make extra money. It gets easier to write copies that turn random (potential) buyers into loyal customers over time. 
And once you gain mastery of this art, then you'll be on the payroll of multiple brands in a short while. This means more jobs and more money. 
3. Public Speaking 
Public speaking at events, programs, and other gatherings is one of the best business ideas for pastors as it is closely in line with what you do frequently – speaking. 
While you might not consider this a business idea or even take it to become a business in itself, but public speakers not trundling the pastoral path cash in on public speaking as a business big time. 
4. Uberpreneur 
If you own a car, you can do this part-time as a side gig.  Being a pastor, you can explore your leisure hours during weekends to pick up random passengers using a ride-sharing app like Uber. 
It's easy and doesn't cost much. But you'll need to have a car of your own first to make things much easier. You get paid for every passenger you pick up and you can do this as many times in a day. 
Another way around this is hiring someone to run around in your car using the ride-sharing app while you supervise the earnings and transactions. 
Come to terms with the staff you hire as to how much you'll take home daily or weekly or monthly. And how much he/she keeps daily (or weekly/monthly). This way, it becomes an excellent passive income stream. 
5. Graphics Designing
You're a graphics designer or do you have a list of good graphics designers who design your church handbills and billboards? Then you can leverage the profit potential of graphics designing. 
It's two ways – source for graphics design jobs on freelance platforms and outsource the jobs to experts in the field, or reach out to brands and organizations offering to help them out with everything graphics designing. 
On freelance platforms like Fiverr and Upwork, graphics designers get paid like rockstars. And you don't have to do it yourself as a pastor. 
You can hunt for these jobs and outsource the task to someone else (apparently a reliable and efficient graphics designer). It costs nothing to explore this business idea. In fact, you can start right away. But if you'll farm out the tasks to experts, then you need to pay them off (which will cost money).  
6. Ghost Writing 
More than 80% of successful brands and writers don't compose their articles in solitaire. They get help from brilliant writers who can replicate any writing voice, flow, and spirit. 
For a pastor, this shouldn't be a problem (as you can speak in any manner of voice you choose to). You want to brush up on your writing skill to venture this path. 
Ghostwriting is a profitable business idea for pastors, and the best part is it costs nothing to start up. You're the asset here. And you get paid (more than $1k per an article in most cases) to cobble up great content. 
7. Real Estate
I know one too many pastors making it big in the real estate industry. Don't think they don't do great with their ministerial purpose because they have just more than the name – they're spiritually upright. 
With your influence as a pastor, people trust you. And you can turn this trust into opportunities that'll generate good money. The real estate industry works with capital and trust. 
I mean, people need to trust you enough to leave you a million-dollar worth of property. You don't have to look too far to start this. And I bet someone in your congregation is into the real estate industry big-time. 
Start from there and tap into the already existing influence and trust you've built over the years to propel your real estate venture. In the end, it's all about buying and selling properties – you can push buttons with phone calls.
If you are already into real estate or you just want to join the business, you can register on popular real estate listing platforms with a token as a subscription to sell or lease out your properties.
If you're in Nigeria, Realty9ja.com is a good platform to buy, rent, lease or sell properties.
8. Gospel Blogging
I don't want to veer off the gospel line. So let's stick with gospel blogging (which is still very profitable). Start a gospel blog, answer questions, and you can transcribe your sermons to text documents with the help of freelancers or your media team (if they're that good). 
The first step – your niche is gospel. More than 2 billion people are already interested. Secondly, start your blog. This guide will teach you how to start a free blog even with an Android phone. 
Reach out to other gospel bloggers who will be quick and happy to connect with you. Have your media team create guest content on several other gospel blogs to build your blog's authority, and then you can start launching ultra-relevant content on your blog to get traffic. 
When the traffic starts turning in, monetize your blog using affiliate links, Google ads, or sell your own books (and products) – more on this soon. 
What you'll blog about? There are thousands of questions currently unanswered about God. You know better. Provide answers in a way that people will keep coming back for more answers. 
9. Gospel YouTube Channel Monetization
Allen Parr is one gospel minister who reaches thousands of viewers with his gospel YouTube channel called "The Beat". He answers sensitive and controversial questions pertaining to the gospel and makes money doing that. 
How so? With more than 740k subscribers, he earns from selling affiliate products, YouTube ads, and even has a $497 membership program. 
You can do this too, and you don't have to be a gifted video editor or video maker to begin. Hire someone who can edit videos brilliantly, and efficiently. Or utilize the digital strength of your Church media team to publish video content consistently on your YouTube channel. 
This is inarguably a top business idea for pastors, choristers, and anyone called into the fivefold. 
10. Virtual Assistant 
Virtual assistants work remotely and they help with tasks admins don't have the luxury of time to handle. They edit content, reply to emails, and organize meeting arrangements. 
But that's not all – they get paid real good to do just that. To become a virtual assistant, all you need to do is apply. Websites like Indeed, Fancy Hands, Magic, and PeoplePerHour are great at listing Virtual Assistant jobs. 
You have only so many hours in a day to carry out your V.A. tasks and keep the cash before it's time to mount the altar. 
11. Proofreading 
It's great to write. But great writing mostly beckons on the strength of great proofreading. As a proofreader, you vet content and mitigate unnecessary errors that introduce unprofessionalism. 
Proofreading jobs are rampant on freelance platforms and this is another business idea you don't have to spend money, to begin with. 
On the bright side, craft corporate letters to brands, send emails to different organizations, and inform them you can anchor their proofreading process with dexterity. 
It doesn't take 10 hours to proofread a document – you can proofread a 3000-word document in about 30 minutes, and do that for several documents to earn $100 – $350 every time (depending on the budget of your freelance employer). 
You also have the option to outsource proofreading tasks to skilled proofreaders you know and take up multiple proofreading tasks to earn more. 
12. Crypto Trading 
Crypto has come to stay. And the decentralized system of financial transactions isn't hostile to pastors either. 
You can tap into the volatile nature of cryptocurrencies while maintaining and running your ministry. With about $100, you can start trading crypto yourself. 
The best investment is to invest in yourself by learning to trade crypto versus investing in crypto trading firms to help you out. Invest time to learn everything you can about crypto. 
If you can understand God's word with accuracy, then crypto isn't as challenging. There's a possibility to exercise your grace and faith in the crypto world. Who knows? You could execute a trade to make 40,000 times the initial asset you invested within a single day. 
To get started, acquire the knowledge. And get to know the best trading platforms out there. Personally (out of my professional experience as a Crypto Trader), Binance is best for trading. 
But if you want to acquire cryptocurrencies and leave them there to germinate over the coming years, then go for the Blockchain app (or Binance if you can control the urge to not execute daily trading anytime you set eyes on the crypto market). 
13. Catfish Farming
Catfish farming is profitable for anyone looking to start a business. As a pastor, this business idea fits in too. It's capital intensive and highly lucrative. 
You don't have to become a fish farmer overnight. Hire someone to set up the fish farm and coordinate the activities of the farm. 
When the fishes reach the maturity stage, you can sell them to make money or start up a catfish barbeque business off the produce of your fish farm. 
14. Poultry Farming 
Poultry farming is a great business idea for pastors and you don't have to do it yourself. It's cheap to start up and doesn't cost much to maintain either (depending on the size of your farm). 
As a Pastor, you'll have a lot of time to supervise your poultry farm from time to time while you focus on what God wants you to do. 
You can hire a staff to maintain and treat the Poultry just right while you focus on other things. Poultry farming also joins the list of businesses you can comfortably start from home without having to bother about accommodation (or a landed space for the business). 
15. Laundry/Dry Cleaning 
Not very many folks have the avalanche of time and strength to maintain their clothes. This is a good thing as it ushers in the need for Drycleaning and laundry services. 
Your pastoral line is compatible with this business as the majority of members patronize the services of a laundryman. You probably don't have to do too many promos before a swarm of customers darkens the door of your laundry/dry cleaning business center. 
Obviously, you won't get to do the task of washing and ironing yourself; it's onerous. Hire staff or more to get things done – your responsibilities are largely supervisory, financial, and promotional. 
16. Event Equipment Rental Business 
Owning a rental service business is one of the top business ideas for pastors looking to make money while making a positive impact in their divinely fabricated gospel ministerial path. 
So how it works is you acquire equipment like chairs, musical instruments, and more than spice up and make for a great event. Next up, you list them up for lease and get paid whenever clients come around to hire them. 
Customers hire and return the equipment within a specific timeframe so they're up for lease again. The equipment is always yours, but you earn from them. This way they become assets generating a steady flow of income. 
Whether it's a birthday party, an academic ceremony, a wedding, a night beach party, or a matriculation ceremony – someone got paid for every hired piece of equipment in the scene. 
You can start this business yourself as a pastor, and let the Church know about it. 
The Church will mostly constitute a huge proportion of your first loyal clients regardless of the business your startup. You have leverage here. You're trusted and it'll be easy to scale any business you start up pretty fast. That's Grace. 
17. E-commerce Business
E-commerce websites make a lot of money. In 2020 alone, Amazon generated a net income of 21.33 billion dollars. 
Your e-commerce website might not scratch 10% of that figure in the first few years, but having an e-commerce website is definitely a step towards building a passive income empire even as a pastor. 
Don't look too far, your e-commerce website could be all about selling Church items like microphones, pulpits, and cords. 
If you have a knack for multiple items, then you can integrate other niche products into your e-commerce inventory. 
Starting an e-commerce website/business might cost a few hundred bucks as you'll need to run frequent adverts or depend on a long-term content marketing strategy to build traffic, attract your target audience, and boost sales. 
18. T-shirt Designing 
Do you know you can design t-shirts for free and get paid when people buy your t-shirt designs? On platforms (and web apps) like Teespring, Amazon Merch, and RedBubble, you can create your own fashion store stuffed with your designs. 
The designs are printed on-demand which means whenever a buyer places an order for them, the company prints and sends the t-shirts. 
It doesn't cost a dime to start doing this and you can get started right now. The more designs you have, the more chances you have at making more sales and more money. 
It takes about 5 minutes or 20 at most to design a virtual t-shirt (but it depends on the kind of design you have in mind; how well you want to design your products). 
19. Dropshipping
Dropshipping is not a new trend and it's one of the top business ideas for pastors to make money in real-time. How it works is you create an online store, connect it to a supplier's website, and upload product pictures (with the prices) on your store. 
Whenever someone clicks to buy, the order redirects to the supplier's website, the supplier ships the item and you get to keep the markup profit. And yes, you don't need to know everything about dropshipping to kickstart your side business. 
You can hire someone to build your dropshipping store, design and promote it, handle everything that has to do with the online business while you focus on other things. 
If you're still in doubt as to how well the dropshipping business is profitable for pastors (and anyone else), then the $10 million/year dropshipping story of Alexander and Andreas will set your motivation on steroids.   
20. Book Publishing
It's normal for pastors to publish books and cash in on imparting the world with their knowledge, experience, and revelation. But it's a business idea not very many pastors consider. 
And you can tap into it to create an inflow of income your generation will play benefactors to. Some of the wealthiest preachers and even motivational speakers earn a fortune from the sales of books they author. 
That being said, nobody writes a book in 24 hours sitting on a comfy couch. Start by co-authoring a book or become a guest preacher/speaker for a gospel TV station/show. 
Move it up to writing and publishing leaflets, pamphlets, and gospel articles. Study hard, and build enough intellectual/spiritual momentum to write your first book. 
21. Stock Trading 
Stock trading is one of the online businesses you can get into with very little capital as a pastor. It's risky, volatile, and works with a set of time frames. 
As the crypto market, the stock market is really volatile. You work with a number of indicators, charts, and signals to determine the direction of the market. 
The best investment, just like in crypto, is to learn the trade. Acquire the skill to trade stocks, and then you can capitalize on your experience and knowledge to maximize profits. 
Conclusion: Business Ideas for Pastors
While these business ideas for pastors listed here, won't make you as rich as Joel Osteen or T. D. Jakes overnight, they relieve you of the stress of devising uncanny schemes to sieve funds from your Church. 
The best part is some of the business ideas on this list that cost nothing to start up can transition into passive income ventures generating thousands of dollars monthly for you as a pastor. 
In the end, it's all about fulfilling the call of God while making enough money (passively) to push the gospel further and live a fulfilled lifestyle.
About Guest Blogger
Moses Ukanna is a certified information scientist, content creator, writer, entrepreneur, and CEO at Potent Stack Digitals. He takes delight in creating meaningful/helpful Content and believes in Quality over Quantity.