There are more than 30 insurance companies in Nigeria where you can get your business, family or your automobile insured in case of any sudden risk.
We're living in the world where bad news trends daily. If you don't hear about a car accident, you will hear about bankruptcy, sudden death of a breadwinner, sickness and so on. This is the reason why every tom and harry must get themselves insured with a reputable company in his/her country.
In a world filled with unexpected eventualities, one needs to make provisions against uncertainties and this is the reason why some business continues to thrives among their competitors even, after they might have been challenged with big loss!
In Nigeria, there are various insurance companies offering insurance services ranging from health, life, property, business and automobile protection.
All insurance companies in Nigeria are controlled by the National Insurance Commission, NAICOM.
READ: Top Financial Mistakes You Must Avoid As an Entrepreneur
Like i said earlier, there are more than 30 insurance companies in Nigeria and due to the vast majority of them today, you may find it difficult choosing the best out of these long list.
But don't worry, I'll be showing you below the the top among these insurance companies below:
What Are the Best Insurance Companies in Nigeria?
Here we go;
AXA Mansard Insurance
AXA Mansard is one of the top insurance companies in Nigeria. AXA Mansard is a member of the AXA Group, the worldwide leader in insurance and asset management with 166,000 employees serving 107 million clients in 64 countries.
AXA Mansard Insurance Plc, formerly Mansard Insurance Plc, is engaged in the provision of life and general business risk management solutions and financial services to corporate and retail customers in Nigeria.
The Company's segments include Non-Life business, which covers the protection of customers' assets and indemnification of other parties that have suffered damage as a result of customers' accidents; Life business, which covers the protection of the Company's customers against the risk of premature death, disability, critical illness and other accidents.
Pension Funds Management, which offers pension advisory, investment and consultancy services; Asset management, which offers a range of investment products domestically and abroad to suit customer's long- and short-term investment needs.
And also, Property Development, which offers various products in real estate, and Health Maintenance Organization (HMO), which provides health maintenance services to a range of individuals.
AIICO Insurance PLC
AIICO Insurance Plc is another top insurance company based in Nigeria, which is engaged in providing insurance services in life insurance business, non-life insurance business, deposit administration and financial services to organizations and private individuals.
The Company's operating segments include life insurance, which consists of whole life, term assurance, guaranteed pensions, pure endowment pensions and mortgage endowment products, and offers savings, protection products and other long-term contracts.
ALSO READ: How to Register Your Business With CAC in Nigeria
And, non-life insurance, which comprises general insurance to individuals and businesses; Multishield, which is a health maintenance organization for prepaid health plans to cater for the health needs of individuals and;
Corporate organizations; Pension Manager, which provides pension administration services to private and public sector contributors, and AIICO Capital Limited, which offers portfolio management services, structured investments and mutual funds for corporate and individual clients.
Leadway Assurance
Leadway Assurance Company , also known as Leadway , is a Nigerian insurance corporation headquartered in Lagos, Nigeria . It is one of Nigeria's largest insurance companies. Leadway provides commercial and personal property and casualty insurance, travel insurance and life insurance.
Leadway assurance has a multi-functional app for carrying out your claims and getting quotes.
NEM Insurance PLC
Another top insurance company in Nigeria is NEM Insurance Plc (NEM). NEM is engaged in general insurance business. The Company is engaged in the provision of non-life insurance services for both corporate and individual customers.
The Company operates through two segments: Nem Insurance (Nigeria) Plc, and Nem Insurance (Ghana) Ltd.
The Company's products and services include fire/extraneous perils policy, consequential loss policy, burglary or housebreaking policy, fidelity guarantee policy, public liability policy, money policy, goods in transit policy, group personal accident policy, motor insurance policy, marine policies, aviation policy, financial risk management policy, machinery breakdown policy and electronic equipment policy.
The Company provides oil and gas, and energy insurance in Nigeria with a focus on various areas, such as upstream risks, downstream risks, and power, solid mineral and other products, and it also provides risk management services.
Industrial and General Insurance PLC
Industrial and General Insurance Plc underwrites life and non-life insurance solutions in Nigeria. It offers life assurance products that include individual life products, such as continuous education plans, dividend plus plans, endowment assurance, integrated benefit plans, mortgage protection assurance, multi-investment plans, personal pension and annuity plus plans, term assurance plans.
And whole life assurance; and group life products, such as group pension plans, group term assurance, life gratuity schemes, and staff retirement products. The company provides non-life insurance products in the areas of aviation, engineering, general business, global health insurance plans, marine, oil and gas.
These and many more makes Industrial and General Insurance PLC to make our list of top insurance companies in Nigeria.
African Alliance Insurance PLC
When it comes to top insurance firms in Nigeria in regards to 'Life',  African Alliance can't be overlooked.
African Alliance Insurance Plc is widely recognized as the most experienced and strongest Specialist Life Assurance company in Nigeria, serving thousands of customers with personalized insurance products tailored for each stage of their lives.
Formerly African Alliance Insurance Limited, the company was incorporated on May 6, 1960 by its founders; Chief S.L. Edu (CON), Mr T. A. Braithwaite (CON) and Chief M.E.R. Okorodudu, backed by world class reinsurers and co-shareholders, Munich Reinsurance Company.
Today, African Alliance Insurance Plc drives innovation in the 21st century and uniquely positions itself to offer premium value to all its stakeholders, from its esteemed customers to its employees, partners and shareholders.
Goldlink Insurance PLC
Goldlink Insurance Plc was incorporated on 15th April, 1992 as a Private Limited Liability Company and granted licence to operate as a full-fledged insurance company on 8th September, 1993.
Goldlink was incorporated with an authorised share capital of N10million with fully paid-up capital of N10million. In readiness for listing on the Nigerian Stock Exchange (NSE), Goldlink converted to a Public Liability Company on 11th May, 2007 and was listed on the NSE by way of introduction on 12th February, 2008. It was incorporated with the share capital of N4.5bn.
Goldlink has its head office at 6, Emmanuel Street, Maryland, Lagos State with 16 branches across the country. It is owned by Nigerians and is licensed to underwrite both Life and General Businesses which include Fire and Special Perils, Motor Insurance, Life & Pension, Oil & Gas, Travel Insurance and many others.
Since its founding in 1992, Goldlink has grown tremendously both in customer base as well as in its knowledge and skills on current trends and emerging innovations bringing it to a leadership position in the insurance industry, making them rank among top insurance firms in Nigeria.
Niger Insurance
Niger Insurance Plc, is one of the Leading Insurance Companies in Nigeria that transacts all classes of Insurance business and offers a wide range of innovative and customer-oriented insurance products in Life and Non life insurance to its growing clients.
The public quoted Composite Insurance Company, presently operates with an asset base in excess of N21 billion and a fully paid-up share capital of N3, 868,307,000.
The company is fully computerised with the most robust technology. The computer network is capable of expansion and upgradeable to meet with present future needs in the volume of business.
The company has put in place sound reinsurance treaties with local and foreign first class Reinsurance Companies.These comprehensive securities ensure financial stability and exude confidence in its services to both present and prospective customers.
As a composite Insurance Company, Niger Insurance Plc transacts all classes of Insurance business and offers a wide range of innovative and customer-oriented products and services to its growing clientele.
Cornerstone Insurance
Cornerstone Insurance Plc. Incorporated on 26th July 1991 as a private limited liability company and became a Public Limited Liability, quoted on the Nigerian Stock Exchange in 1997. Cornerstone was established to conduct Insurance business in a professional, ethical and customer-focused manner and has remained committed to these values over the years.
The Company is licensed and re-certified by the National Insurance Commission (NAICOM) to do both General and Life businesses and the classes of Insurance business they currently undertake include the following:
Motor Vehicle, Aviation, Marine, Engineering All Risks, Asset Protection, Liability to Third Party, Oil & Gas, Group Life, Credit Life, Mortgage Protection, Term Assurance, Wealth Creation Products and Takaful (Islamic Insurance).
Cornerstone Insurance Plc. Is the first insurance company in Nigeria to provide customers with an online platform for insurance transactions. Little wonder why Cornerstone Insurance Plc. was adjudged as the 'Best use of Technology, Insurance Company, 2017, Nigerian Technology Awards.
Their services are technology driven by cutting edge Insurance applications. These services are accessible with ease through the internet and/or mobile technology.
Linkage Insurance
Linkage Assurance Plc was incorporated 26th March, 1991 and was licensed to cover and transact non-life insurance businesses on 7th October, 1993.
Linkage Assurance is one of the leading insurance service providers in Nigeria, with a reputation for prompt and accurate service delivery, efficiency and customer satisfaction. Through its alliance with reputable financial institutions and their growing investment in human resources & information technology, they've maintained the professional mien required of a global reputable insurance company.
This is my list of top insurance companies in Nigeria and I hope you find this article useful.
Be sure to choose the most suitable option for you in the list above when shopping for an insurance firm to offer you protection against different risks.
Don't forget to share this article with your friends on social media!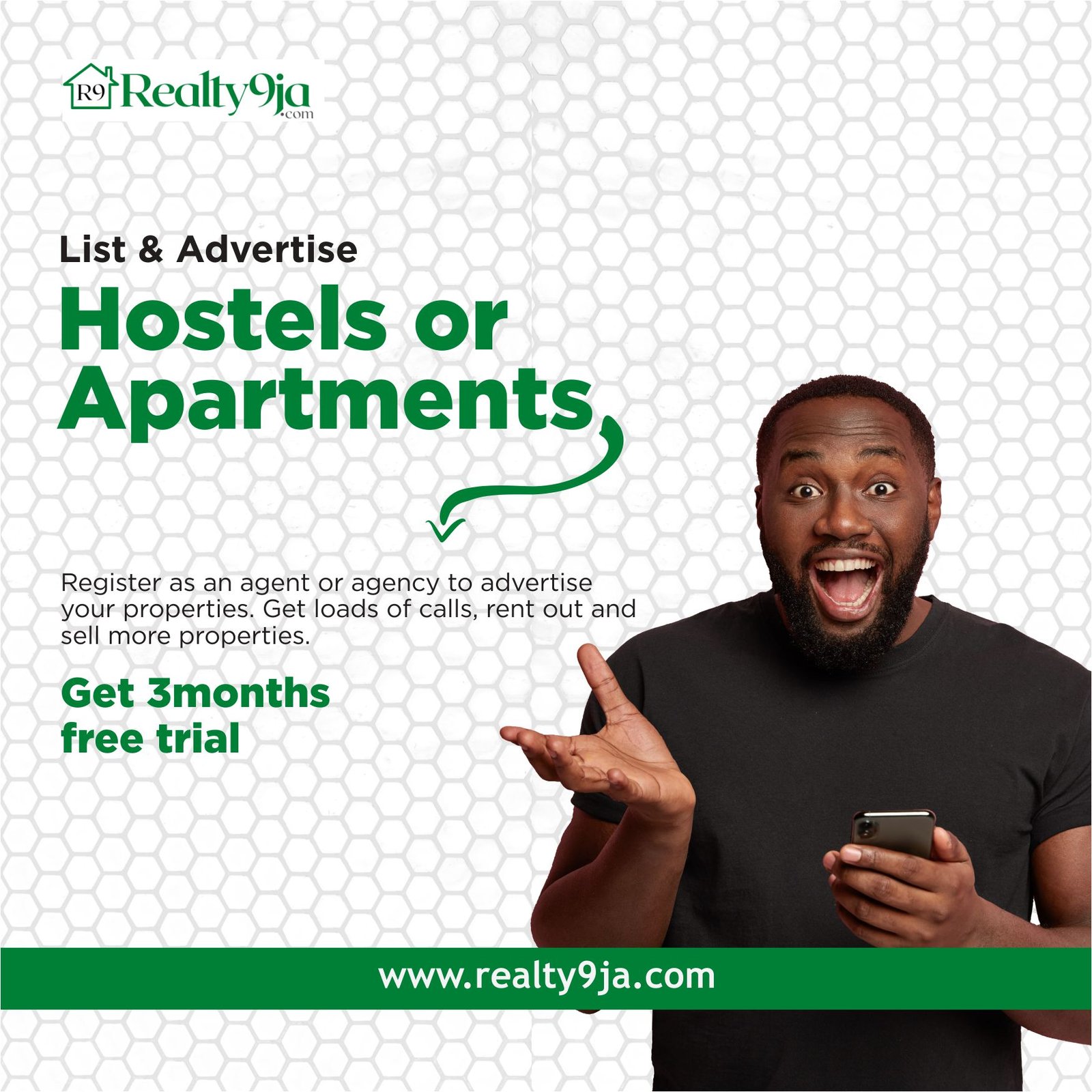 How to Get Auto or Vehicle Insurance in Nigeria (Updated 2022)
If you got a ride, you might want to invest in some additional form of protection against mishaps that could occur in the future, hence, you might want to know how to get vehicle insurance in Nigeria. If this is what you're planning to do soon, then you deserve some accolades, because sadly, we don't have many car owners in the country with this form of protection, and you don't want to be in that class. 
Join me as I take you through the various aspects of vehicle insurance in Nigeria
Insurance is really big business these days, there are lots of them which do a lot to provide cover to various aspects of human and material things. One of the types of insurance we have is vehicle insurance. 
What is Vehicle Insurance?
Vehicle insurance may also be called auto insurance in Nigeria, car insurance, or motor insurance. These names, all make it seem we could insure only one kind of vehicle – cars. This isn't quite the case.
But vehicle insurance is more encompassing.
Vehicle insurance covers any loss or damage incurred by a road vehicle; from trucks to lorries, SUVs, tricycles, saloon cars, and even motorcycles. It also covers damages or accidents caused due to collision with other vehicles, or internal damage. Other forms of damages caused by natural disasters, weather, or fire are also taken care of. 
Furthermore, you might get cover against theft with some providers. 
Let's see what you'll need to prepare before you can get a good vehicle or auto insurance in Nigeria;
Requirements to Getting Auto or Vehicle Insurance in Nigeria
Here are what you would be needed before applying for vehicle insurance in Nigeria;
1. Driver's License
Getting a Drivers' Licence is the first and most important requirement for owning vehicle insurance in Nigeria. This is a license like any other, which shows you're qualified in all ramifications to drive a vehicle in Nigeria. 
For commercial transport owners seeking to purchase this for their vehicles, you may not be required to provide a license outrightly, but your drivers should own one – a valid one.
2. Vehicle Particulars
Certain particulars about your vehicle will have to be verified before handing you an auto insurance policy. Having all the required documents ready beforehand is a good step to take. 
This may also include something like the engine, VIN, and chassis number.
These are the two basic requirements needed for getting vehicle insurance in Nigeria. You may be required to provide additional documents after evaluating your application, but this rarely occurs.
Now, let's talk about getting our vehicles insured;
How to Get Auto or Vehicle Insurance in Nigeria
1. Know What You Need
This first part could be tricky, which is why I'll be helping out with it. We have a couple of auto insurance plans which I'll be telling you about in a moment. This is the first step towards getting a good cover for your vehicle. 
At the end of this post, you should have made up your mind on which of the plans to purchase. Truth is, not all plans are applicable to all vehicles. The current condition of your vehicle would determine what plan you should settle for. 
The current value of the car will also be a determining factor in choosing any of the available plans.
2. Choosing an Insurer
This second part has to do with a lot of personal research on some of the insurance firms in Nigeria that could give you good value for your money. Sure there are quite a lot of them, offering various insurance packages to Nigerians but, some may be top-notch in certain types, and in other types, they could perform below par.
This doesn't mean you should start purchasing several plans from these firms, there are smarter ways to get this done. One good way is by exploring the power of the internet as some of these firms do give information on what you should pay and what you would get from purchasing a plan. 
To help you narrow down the search, here are some of the best options worth looking into; AXA Mansard, AIICO Insurance, Allianz Nigeria Insurance, FBN General Insurance, and Custodian Insurance. 
3. Get the Prerequisites Ready
Certain requirements will need to be met before handing you a vehicle insurance certificate, and you need to get them ready beforehand, you don't want to get worked up when the time comes. 
The requirements are quite easy to meet as you may already have some of them if you're a qualified driver. You may be asked for other non-driving-related documents. The two basic prerequisites are mentioned above.
 Now, let's see the types of vehicle insurance available in Nigeria.
Types of Vehicle Insurance in Nigeria
1. Third-Party Vehicle Insurance
This is the basic form of vehicle insurance in Nigeria and actually, the most common. It covers all damages or injuries that pertains to a third-party. Because of this reason, it has been made mandatory by the Nigerian government that every road driver should have one.
Despite the compulsory nature, many drivers still ply the roads in the country without it. The fact that we don't have agencies checking this, or better still, incompetency on the part of these firms, has allowed this to go unchecked. 
But it's quite important to have one, as it could come in handy in case of any emergency.
Third-Party Vehicle insurance in Nigeria could come in two variants, which are:
The Limited

offers up to one million nairas in cash for damages on the vehicle of the third-party. Or; 

The Unlimited

, which takes care of the death or bodily injury on the third-party. Having these should keep you rest assured while driving.
The other type of auto insurance in Nigeria is;
2. Comprehensive Vehicle Insurance
This is otherwise known as the complete auto insurance as it covers everything defined in vehicle insurance, even those covered by third-party vehicle insurance. All losses, damages, or injuries incurred by the policyholder or third-party are covered here.
In any event of a medical emergency arising from vehicular use, you are eligible for medical care. You also get coverage in any event of natural disasters, civil unrest, riots, and strikes. 
Additionally, in the case of a breakdown of your vehicle, it will be towed and the fees are taken care of.
3. Third-Party Fire and Theft Insurance
Another kind of insurance which by the way, is slowly fading away is the Third Party Fire and Theft plan. This plan in essence does the work of the Third Party plan, with the addition of fire and theft. 
Most insurance companies choose not to offer this to their customers as everything is already covered by the comprehensive plan. But if you need more choices, this could come in handy and less expensive as the comprehensive plan. 
With all these, you can see you stand to benefit a lot by owning an auto insurance certificate which isn't that expensive.
Pricing: The Cost of Vehicle Insurance in Nigeria
People ask on Google that, Is getting vehicle insurance in Nigeria expensive? The answer is NO! Getting vehicle insurance in Nigeria isn't expensive, but it still baffles me how the majority of vehicle owners neglect this important aspect. 
A report released by has it that about 9.5 million cars in Nigeria are uninsured!
But the fact is, getting a good auto insurance plan wouldn't leave a hole in your pocket, and it's quite easy to get. The cost of getting vehicle insurance in Nigeria starts from N5,000 and could go up to N10,000 depending on what plan you get. 
This price range is constant across the board, with a few modifications. You could get to pay higher if you choose to enjoy additional features.
But, do you think getting vehicle insurance is a waste, just like the 9.5 million car owners who haven't insured their cars in Nigeria? Well, let's talk about why you need it!
Benefits of Vehicle Insurance in Nigeria
There are lots of good reasons why you need auto insurance, but here are some of the compelling ones;
1. Financial Benefits
The first and the most important reason why you should get auto insurance for your vehicle is the financial benefits you stand to gain. Whichever plan you choose, there are good financial benefits attached to any of the uncertainties that may arise. 
This would at the same time, save you some good amount of money instead of unnecessary spending
2. Medical Benefits
We tend to find ourselves in a country where some health centers may require some form of advance payment before attending to a patient. 
You or a third-party shouldn't be one of those patients who lost their lives because of this reason. This is why vehicle insurance is important because it caters to emergency medical expenses in case of any health condition caused by the usage of vehicles. 
Check Here: How to Get Health Insurance in the Country
Remember, your health is your most important asset, and you should always work towards safeguarding it.
3. Legal Benefits
This often happens when damages are incurred by a third-party. Most times, they may sue you for these damages or even loss of life, but these accidents are inevitable, and you don't want to fall on the wrong side of the law.
This is another good benefit that may save you the stress and money required to go about looking for a good lawyer to defend yourself. But certainly, this doesn't mean you should be reckless in your driving because you may or may not win the case in the end.
4. Death Benefits
It's quite a painful experience – the loss of life. This is one of the quirks that come with being a driver; whether it's a motorcycle, tricycle, a car, or even trucks. The number of road accidents leading to death isn't a good reflection of the efforts and sensitization put by the road authorities to curb such unfortunate events. 
This doesn't take the place of a life insurance plan, but it surely does complement it in scenarios like this.
So, here are some of the things you need to know about vehicle insurance in Nigeria. Do you own one? If not, what are you waiting for?!
Kindly follow this blog on Twitter to be updated with our tweets
How to Get Travel Insurance in Nigeria (Everything You Need to Know)
If you engage in a business which lets you travel frequently, or you love to travel regularly, then you might want to stick around till the end of this post as I'll be telling you why you need travel insurance in Nigeria, and how to go about having one.
Travel insurance provides cover for uncertainties that may arise when traveling, either locally or internationally. The means of transport in focus here is mostly air transport. It's a good way to guard against risks that may occur in your journeys.
The risks involved may include trip cancellation, stolen or lost luggage, delay in flight, health conditions, and many more. A lot is being put into consideration when calculating whatever amount you should pay as premium: medical condition, destination country, the value of goods on board are some of those.
However, certain conditions are excluded and this could prevent securing a travel plan in Nigeria. These conditions are not covered by most travel insurance firms, in which case you'll be responsible for your safety in such events.
They include endemics, pandemics, war, riot, volcano eruptions, terrorism, etc. Some countries are also considered a risk, and therefore not covered, your travel insurance firm may provide you with this information.
Talking of travel insurance firms, let's see how we can secure good travel insurance in Nigeria for our next journey.
Requirements to Get Travel Insurance in Nigeria
Before being granted a travel insurance certificate, you'd be required to provide most or all of these;
1. Proof of Employment/Income/Studentship
One of the prerequisites considered before obtaining travel insurance in Nigeria is documented proof of employment or income. This could be from your monthly job, business, or side hustle. Also, students who wish to own a certificate will be required to provide a document(s) as proof of studentship.
2. Travel Visa
This is the most common requirement in the list and it's being requested by all insurance firms. The Schengen Visa in Nigeria for instance automatically qualifies you for a travel insurance plan, as most countries in the region would most likely deny you access to their shores without a "good" travel insurance plan. 
So, do make sure you have your travel visa, and probably your ticket details before applying.
3. Personal/Health Information
You would have to provide certain personal information which may also include the duration of stay or visit, biometrics (if requested), etc. Certain health-related questions will need to be answered in preparation for any event of a medical emergency.
4. Health Insurance Plan
Isn't it stressful to have a certain insurance plan before getting a different type? I guess it is but deemed necessary for trips to certain countries in the world, especially for a longer duration. This isn't always required, but your insurance company would ask you to get one if you intend to travel to any country with this requirement.
5. Proof of Accommodation
You don't want to be seen loitering the streets of a foreign country. This is why most insurance companies will ask for proof of accommodation or plan to get one upon arrival. This could be a home, a rented apartment, or a hotel. In an event where you don't supply any of these, you might want to get a friend over there to help in this regard.
Here is how to get started;
How to Get Travel Insurance in Nigeria
Here's how you can acquire a travel insurance plan in Nigeria in a few easy steps.
1. Secure a travel Visa
The first step to getting any travel plan is by getting a visa. This shows you're already getting prepared for a journey. Your travel insurance will only last you for a specific journey, or list of journeys if your insurance firm offers such.
Your Visa should be in respect to your destination of interest, be it local or international. But getting a Visa isn't smash and grab, it isn't as easy as most people think. A lot of factors are considered before handing you a Visa especially for international trips. 
But a good way to salvage the situation is by utilizing the services of a travel agency. This could go a long way in easing the stress required to secure one. 
2. Choose a Reputable Insurance Company
This is very important to ensure you get the best services. As important as it could be, it could also be difficult as you get to see most of these firms with ADs on your face all the time. But there are quite some reputable options to choose from.
To save you the stress, I'll quickly recommend a few: 
Top Travel Insurance Firms in Nigeria
AIICO Insurance

AXA Mansard

Leadway Assurance

Cornerstone Insurance

Mutual Benefits Insurance

Zenith Insurance. 
These are some of my best options out there. You could still consult with your travel agent to get more options 
3. Fill Out the Application Form Which Should look like this:
Personal Data

: This section of the form will require your personal information. Your names, date of birth, gender, occupation, marital status, nationality, and passport number.

Next of Kin Information

Destination details and duration

Contact information

Other additional information

: This could be health-related questions.
With these few steps, you could secure a travel insurance certificate for your next journey in Nigeria. But we have different types of health insurance plans, so which one should you choose? Check here for a guide
Types of Travel Insurance in Nigeria
We have three types of travel insurance in Nigeria for your different kinds of trips. They are;
1. Local Travel Insurance
This is quite new and isn't recognized and provided by most insurance companies. As the name implies, it covers all risks involved when traveling within the country.
Local travel insurance goes beyond flight trips to journeys by any other means of human transportation in the country. So, you can rest assured that your next road trip is covered, in case you get to incur losses or damages.
Sadly, only a small number of firms offer this at the moment and this could lead to a highly-priced insurance plan. 
2. Schengen Travel Insurance
Schengen is the most popular type of travel insurance of the available plans in Nigeria and quite rightly so. It covers you for trips to most European countries – Schengen countries. This is composed of 26 member states from the European Union.
This is compulsory if you would be traveling to any of the countries in this region. As you get your Schengen Visa, you'd be prompted to get this form of the insurance certificate. Due to its popular nature, it is quite easy to secure one.
It has a medical cover, alongside other uncertainties that could arise from your journey. But this doesn't affect your existing health plan, as it is more of an emergency in case of an accident.
3. International Travel Insurance Plan
Another type of insurance plan available in Nigeria is an international plan. This plan covers trips to destinations to the rest of the world, but not the Schengen countries. You could travel to any American, Asian, African, or Middle East country with this plan.
All risks involved in the journey to any of the countries in these regions covered by your insurance plan are taken care of. A major drawback is the lack of a body that ensures standards are respected. As such, what you might get as compensation may vary depending on your insurer, destination, and more.
How Much is Travel Insurance in Nigeria?
We've seen the different types of travel insurance offered in the country, and you may want to go ahead and purchase one for yourself. It could be quite stressful getting to know these plans as a newbie which is why I'll be giving you an insight on what to expect.
This will help you in effectively planning out your budget before getting out there to purchase one. Kindly note that the figures below are not the actual figures and could change at any moment, these are estimates from various travel insurance firms in the country.
Here is the cost of travel insurance in Nigeria;
Cost of The Schengen Plan
As I mentioned earlier, this type of insurance applies to all European countries in the Schengen region, which is about 26 countries. Here you have some of the popular European nations on the list, so be rest assured that you'll be covered when visiting any of these nations. 
The good thing about the Schengen plan is the standard which is maintained by all insurance firms, both within and outside the shores of Nigeria. One of those standards is a payment of up to €30,000 for emergency medical expenses.
For the Schengen travel insurance pricing in Nigeria, individuals who wish to visit any of the countries in this plan would have to pay between N2,500 to N4,000 for a single day trip. Families with a size of 2 – 6 people could get a good travel insurance plan ranging from N4,500 to N6,000 for a single day trip. For companies who offer "Multi Trips" plans, there could be a corresponding arithmetical increase in price, as the number of trips increases. 
Cost of the International Plan
The international travel insurance plan in Nigeria applies to all countries around the world, excluding the Schengen countries. It could be the Ghanaian brothers in West Africa, China in Asia, or even the United States in North America. 
A major concern though is instability in pricing for nations covered by this plan. The pricing is usually determined by the proximity of the destination country to your resident country. So in essence, the longer the destination, the more expensive it'll be. They may be few exclusions to this, as other factors are also considered.
Moving on, here is what you should expect as the actual pricing of the international insurance plan in Nigeria; an individual traveling to any of the African nations should expect to pay between N3,000 – N6,000 for a single day trip. Traveling to most Asian countries like China, Japan, Korea would also cost you between N3,000 – N6,000. Trips to the United States and other neighboring countries go for N4,000 – N6,000. 
Basically, here's a snippet of what you should expect from both plans;
Cost of Insurance Plan in Nigeria: Schengen Vs International
| | | |
| --- | --- | --- |
| Duration | Schengen Region | Worldwide |
| 7 Days | N10,000 | N11,000~ |
| 14 Days | N18,000 | N21,000~ |
| 30 Days | N27,500 | N30,500~ |
| 60 Days | N36,000 | N39,000~ |
| 90 Days | N44,000 | N50,000~ |
| 180 Days | N82,500 | N91,000~ |
These travel insurance plans (Schengen and International), could come in handy in any event of medical emergencies, delayed departure, canceled trips, emergency evacuation, and lost luggage. So you may want to get one before heading for your next trip.
So, if you've read this blog post so far and you think getting an insurance plan might not really be necessary, here are few things you need to know;
Why you need a Travel Insurance Plan in Nigeria
The question is, why do you even need a travel insurance plan, is it even necessary. Well, here are some good reasons to acquire one;
1. Take care of Medical Emergencies
If you happen to find you need medical support in a foreign country, a travel insurance plan could come in handy. Little wonder it is called "travel health insurance" in certain places.
2. Cushion Additional Expenses
Getting to spend beyond our budget due to certain factors may be a frustrating experience, but with a good travel plan, you can cushion the effect this has on your pocket.
3. Lost Luggage? No Problem!
Unfortunate events which we may find our luggage with valuable items missing isn't one of the best ways to enjoy a trip. But sometimes, these things are inevitable no matter how careful we tend to be. Which is why you shouldn't hesitate to get a good travel insurance plan on your next journey.
4. Alternate Means of Transport
In any event, where you may need to be transported via other means for certain reasons, a good plan will surely take care of this. Having this would make your trip worthwhile.
CONCLUSION – Getting Travel Insurance in Nigeria
We looked at the various reasons why you need a good travel insurance plan in Nigeria, and some of the best places to get one. This is going to save you a lot whenever you travel…
Don't forget that it is important to have your health insurance certificate ready, and other requirements mentioned above. If you're confused, you can ask a question and I will help you reach out to a reputable insurance agency for the best assistance.
So be sure to get travel insurance for your next journey!
10 Best HMO in Nigeria (2022) & Their Contacts – Health Insurance
Do you want to know the top Health Maintenance Organization or HMO in Nigeria? If you've been following our updates, you might have seen why getting a health insurance plan in Nigeria is quite beneficial. 
Despite the less complicated process of achieving this, a huge problem lies in choosing the best or one of the best. Which is why I'll be showing you some of the top HMOs in the country you might want to check out.
The government has its own scheme (the NHIS) which addresses this need, but this leaves you with little to no options. Conversely, the private HMOs give you a wide range of options to pick from. Also, the services are flexible and meet the demands of varying personalities. 
There are various ways to get a good and affordable health insurance plan in Nigeria: one of those ways is through an insurance broker. And also, the best way to get a reliable health insurer is to find a good Health Maintenance Organization or HMO in Nigeria.
Recommended: Who's an Insurance Broker Vs an Insurance Agent?
There are lots of HMOs out there which could help in simplifying the process of getting a plan. But you may want to know;
What is an HMO in Nigeria and How Does it Work?
HMO is an abbreviation for Health Maintenance Organization. It is a network or a company that gives provision for health insurance coverage for a certain period of time (either monthly or yearly). Basically, this organization is made of medical or health insurers who work together to make sure their clients are given proper medical care by doctors at a very discount fee.
Let take a look at top Health Maintenance Organizations in Nigeria below
Health Insurance: Top HMO in Nigeria & Their Contacts
1. Hygeia HMO
Hygeia is an award-winning health management organization with a presence in Nigeria and some other African nations. Since launching in 1986, they have been a reputable name in the private health sector of the country. 
With branches scattered across various states; they are able to provide world-class health services to all and sundry. They remain focused on improving the health care of Nigerians, this they do by offering a wide variety of plans to suit your needs.
How to Contact Hygeia HMO in Nigeria:
Address: Bank of Industry Building (BOI), 2nd Floor, 21/22 Marina, Lagos.
Hygeia HMO's Tel No: 08120910005, 08087183142, 08189242956
2. AVON HMO
The second best HMO or health management organization in Nigeria on our list is AVON. This is another wonderful care provider with lots of health plans to choose from. Avon provides one of the best health insurance plans in the country; they are not only great but affordable. You don't have to break the bank!
To make things easier, you could get a plan today by signing up online. With the customers at heart, they have a 24/7 contact center where you can lodge complaints and get help from their expert team of health professionals. 
You also get a large network of health care centers across Nigeria which is a big plus for you.
How to Contact Avon HMO in Nigeria
Address: 29 Rumens Road, Ikoyi, Lagos
Telephone: 01-2779800, 07002779800
3. Liberty Health/Total Health Trust HMO
THT is another wonderful option worth checking out. It's an international brand with a presence in almost half of the African continent and more. Nigeria seems to have enjoyed quite a lot since operations began in the late 90s.
THT offers a good number of health plans for corporations, SMEs, individuals, and even multinationals. These plans are quite good, with awesome benefits which gives you good value for money. 
In Nigeria, they've got over a thousand health care providers scattered around the country, this makes it easier to get sound health services no matter where you find yourself.
How to Contact THT HMO in Nigeria
Address: 2 Marconi Road, Palmgrove Estate, Lagos.
TEL No: 07090858575, 07090858202, 08034021430
4. Integrated Healthcare HMO
In a fast-changing world with lots of innovations being brought to the fore, certain health problems rely on technology to get better results. This is what you get from an HMO in Nigeria who doesn't just treat these problems but is focused on preventing these problems. 
With constant enlightenment, it's much easier to have a healthier society by adhering to preventive measures.
Integrated Healthcare caters for different levels of society; from small businesses to large corporations, tertiary institutions, and individuals at large. With care centers around various parts of the country; they have been able to provide good health services, which is well monitored by a team of experts in different fields.
How to Contact Integrated Healthcare HMO in Nigeria
Address: 12 Jos Street, Area 3, Garki, Abuja.
Tel No: 08070833373, 08051322662
5. Prohealth HMO
This is another household name in terms of healthcare delivery in Nigeria. They've been around for quite some time with a lot of positive remarks from customers.
Prohealth partners with hundreds of care centers around the country to give customers the best of health services. Their plans are efficient, yet affordable, to cater for a vast variety of individuals and businesses.
How to Contact ProHealth HMO
Address: 62 Lobito Crescent, Off Ademola Adetokunbo Wuse II Abuja.
Tel No: 08062691967, 08033497651, 08033903647
6. Novo Health Africa HMO
Novo is an accredited health management organization operating in Nigeria and other neighboring countries. Their quality of service has earned them a place on our list. 
Their plans are well suited to cater to different personalities; from individuals to retailers and also those in the formal economy.
With a good number of partners, they're able to carry out regular sensitization across various communities in Nigeria. This, plus their world-class services makes them one of the top HMO in Nigeria.
How to Contact Health Africa HMO in Nigeria
Address: 1, Adekola Balogun Street Off Remi Olowude Street, Lekki Phase I, Lagos
Tel No: 08174602236, 08174602025
7. Reliance Nigeria HMO
Reliance – a reliable health management organization with lots of goodies available to its numerous customers. They provide healthcare services that are quite affordable by almost everyone. 
These different plans are customized to accommodate all in the society; from the high ranking politician to a civil servant working for the government.
Getting a plan with Reliance gives you access to quality health professionals, no matter where you are in the country. You're also entitled to the best healthcare facilities across Nigeria, with good support and supervision; making sure you get the best care.
How to Contact Reliance Nigeria HMO
Address: 18 Jimoh Oladehinde Street, Gbagada, Lagos, Nigeria.
Tel NO: 0700-RELIANCE (0700-73542623)
8. Swift HMO
The term "Swift" depicts speed. This HMO doesn't only provide health services in a timely manner, but they employ the services of high-quality professionals, backed by the latest medical technologies, to provide one of the best health services in the country. These services are of great quality, but they are also quite affordable.
Swift is focused on preventive care, which is one of the features of a good HMO. You're offered free medical check-ups at intervals, access to a PCP for a year, and you also get to learn from their regular sensitization campaigns.
What's more? There's 24/7 customer support, the use of cutting-edge medical technologies, and access to some of the best doctors in Nigeria.
How to Contact Swift HMO in Nigeria
Address: 2 Fabac Close, off Ligali Ayorinde St, Victoria Island, Lagos
Tel No: 0701 351 5523
9. Princeton HMO
Launched in 1999, Princeton has continually worked to promote a healthy lifestyle for all Nigerians. They offer some of the best healthcare services which are suitable for you regardless of your age, level of education, or social status.
Princeton HMO bridges the gap between the citizens and medical facilities in the country. This is achieved by partnering with the best hospitals and care facilities in the country, in order to provide top quality and affordable health services.
How to Contact Princeton HMO 
Address: Block A, Suite 30, Alausa Shopping Mall, Obafemi Awolowo Way, Ikeja
Phone: 0700 400 4000
10. RedCare HMO
We wrap up our list of the best HMO in Nigeria with another wonderful brand – RedCare. A firm that is focused on delivering quality health services throughout Nigeria; with plans ranging from corporate to private individuals.
RedCare works simultaneously with expert healthcare personnel to promote a healthy lifestyle in the country. With its network of over 600 hospitals across various cities in the country, they are able to cater for the health needs of Nigerians regardless of their location.
How to Contact Redcare HMO in Nigeria
Address: 41 Gbolade Adebanjo St, Ilupeju 100001, Lagos
Tel No: 0700 733 2273
Rounding Off: Best HMO in Nigeria
So, here are the top Health Maintenance Organizations or HMO in Nigeria. They've been set up to cater for all your healthcare needs, why don't you try any of them and see what difference it makes!
Disclaimer: The addresses and telephone numbers are gotten from NHIS official website as listed here
Don't forget to share the blog post if it's helpful to you and If you're an HMO operating in Nigeria, we can write a sponsored post to review and promote your business, just contact me here and let's talk.